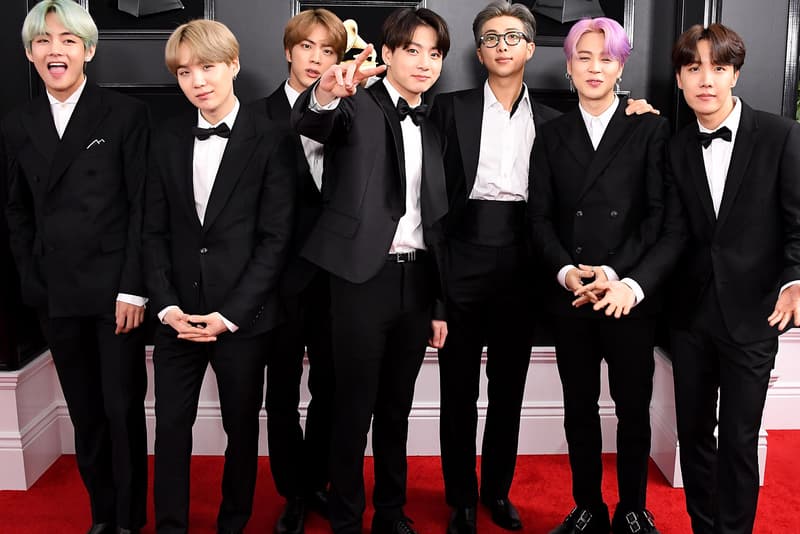 Culture
Here's the Net Worth of Every Single Member of K-Pop Boyband BTS
The 7-member group is making some serious money.
Here's the Net Worth of Every Single Member of K-Pop Boyband BTS
The 7-member group is making some serious money.
It's been a landmark year for K-pop megastars BTS, so naturally, their net worth has been on the rise. They dropped their latest album Map of the Soul: Persona, collaborated with Halsey and Ed Sheeran and even performed on SNL in the past few months alone. Additionally, the group were named as one of TIME's most influential people of 2019 and in just a few days, they'll make history by performing two sold-out dates at London's Wembley Stadium.
Of course, all their had work is paying off and the 7-piece boyband are have been making some serious money. The BTS Army has been amongst some the most loyal fandoms in the world since the band's debut in 2014 and they've voraciously supported the many albums BTS have spawned over the past five years. Their tours have been incredibly successful globally; rumor has it the milestone first London show this June sold out in just 90 minutes, forcing a second date to be added due to extraordinary demand.
Endorsements have also proven lucrative; BTS have partnered with the likes of Coca-Cola, Mattel and Sanrio to name just a few. Much like other K-pop bands, most of the group's members have – or will – forge solo careers, adding yet another layer to their ever-growing repertoire. Celebrity Net Worth calculates that Jungkook, Jin, Suga, RM, Jimin and V have a net worth of around $8 million USD each thanks to their musical and entrepreneurial prowess. The only exception in the band is J-Hope, whose earnings are estimated to be higher, at around $12 million USD. This brings BTS' current total to around $60 million USD and with more music, tours and endorsements in the pipeline, this is only the beginning for this K-pop supergroup.
In related news, did you hear that BTS are bringing a Love Yourself: Speak Yourself merch pop-up to London ahead of their upcoming tour dates?