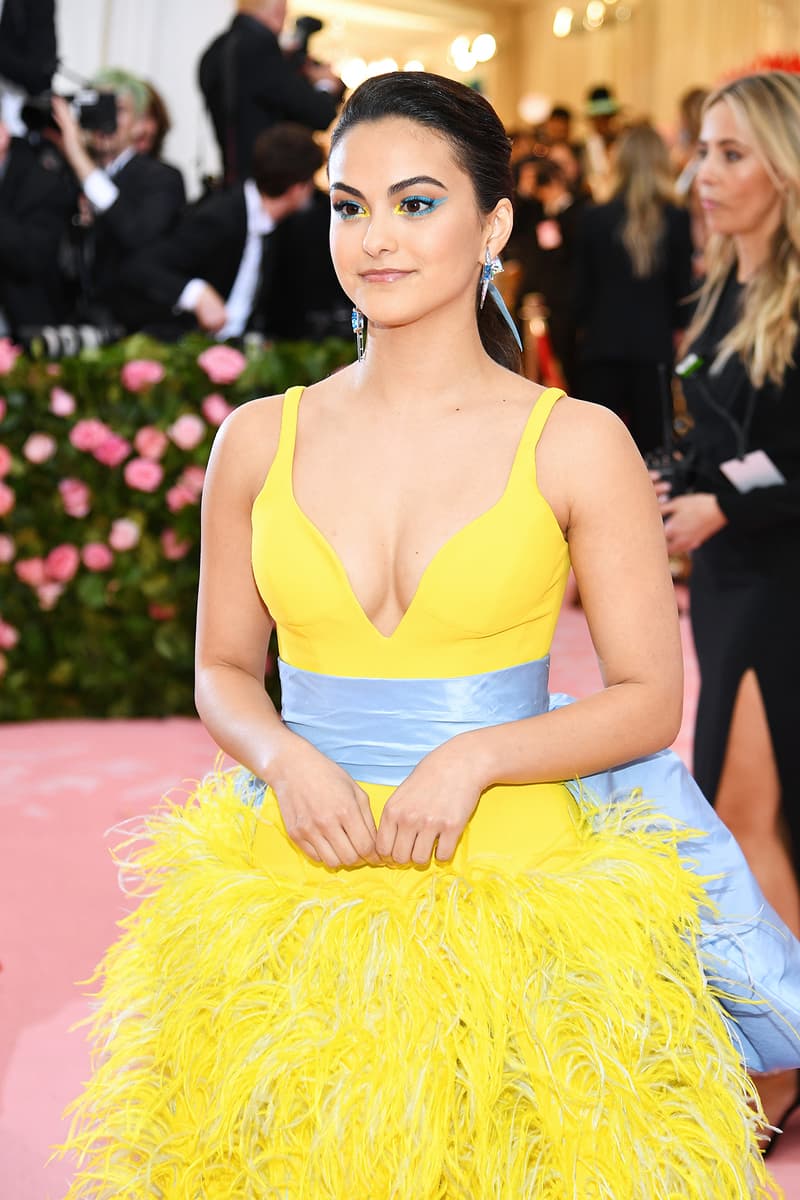 1 of 2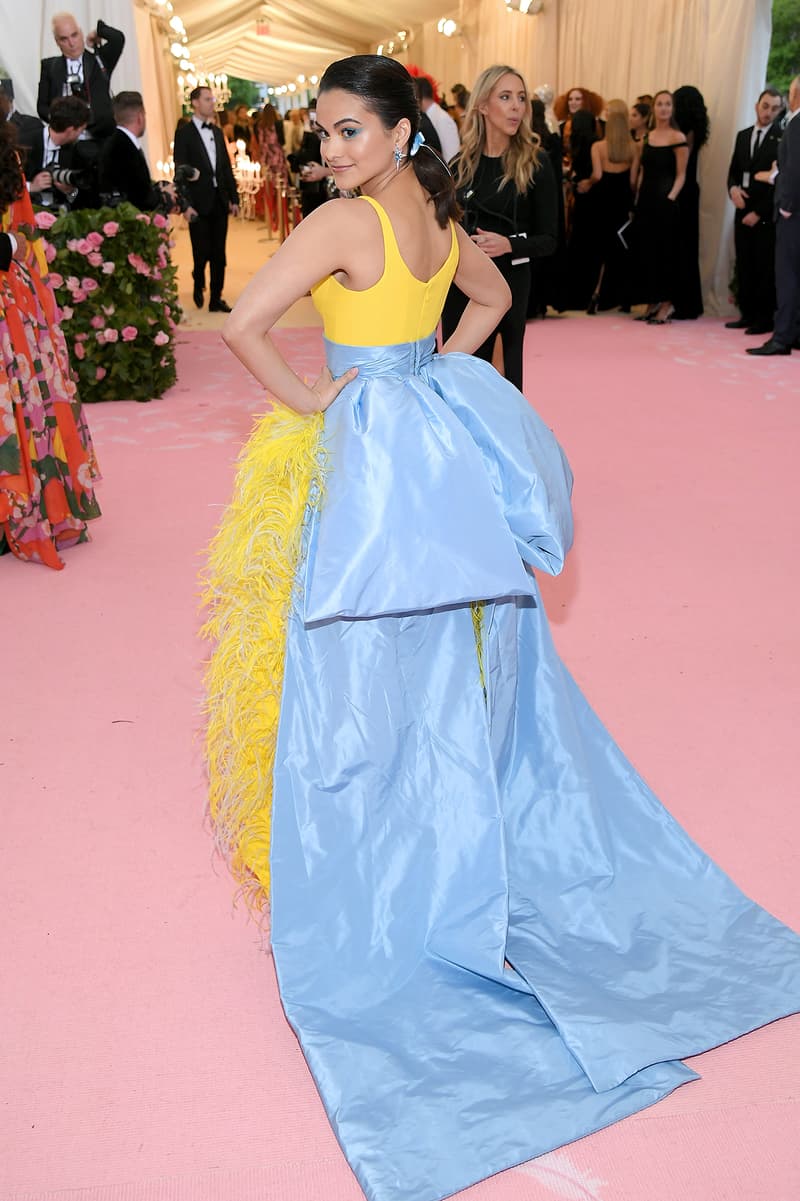 2 of 2
Beauty
Here's How Camila Mendes Gets Her Hair Ready for Her First Met Gala
The 'Riverdale' star debuts a princess-worthy look with the help of hairstylist, Matthew Collins.
Here's How Camila Mendes Gets Her Hair Ready for Her First Met Gala
The 'Riverdale' star debuts a princess-worthy look with the help of hairstylist, Matthew Collins.
Joining her Riverdale castmates Cole Sprouse, Lili Reinhart and Madelaine Petsch, Camila Mendes made her Met Gala debut on Monday night walking the camped-out pink carpet alongside her boyfriend and co-star, Charles Melton. Donning a bright yellow dress by Prabal Gurung, which is inspired by Susan Sontag's quote "camp is a woman walking around in a dress made of three million feathers" and sees an oversized, blue satin bow at the back, the 24-year-old actress nails the dress code of the ball while still looking youthful and radiant.
Her hairstyle was beautifully constructed as well. Achieved with the help of celebrity hairstylist Matthew Collins, Mendes wore a woven ponytail adorned with a baby blue ribbon reminiscent of that on her gown. To learn how you can recreate this princess-worthy hairdo at home, continue reading for some tips from Collins himself.
Check out all of the memorable 2019 Met Gala red carpet looks, the best makeup and hairstyles and after-party outfits while you're at it.
This is Camila's very first Met Gala. How did you style her hair differently than usual for this truly special moment?
We wanted [the hairstyle] to be polished with a '20s vibe to fit the direction of the dress. We chose not to do traditional waves, but to go more sleek and polished. This amazing dress spoke for itself. So we just wanted to complement it and have an all-over beautiful moment. From the front it's ok, the simple side. But [we] added some drama to the back.

Talk us through the inspiration for Camila's hairdo. How does it complement her red carpet outfit and makeup?
We really worked with the blue ribbon on her dress. We stuck with the blue and not the yellow as the yellow was a statement in itself, so we went with the blue. Beau Nelson has [used] the same color as a liner as well to bring the entire look full circle. It's sleek, modern and sophisticated but with vintage elements. And just the right [amount of] "camp" but without taking away from the dress and her natural beauty.
What are some of the key products used to achieve this hair look?
The Ritual Hair Oil and Endless Summer Spray from Playa gave me the ideal polished and sleek vibes. And my Dyson Supersonic Hair Dryer to lock the entire look into place.
Did you give specific instructions to Camila on how to prep her hair the day before Met Gala?
Washed and clean hair is always the go-to. I prefer working on air dried hair and then I can add product or water and rework what is there. Often, a natural texture inspires me and can change a direction of the look or inspiration which I like to always stay open to.
Do you have any tips for recreating this hairstyle at home?
Make sure the direction of the sides go directly back and do not go downwards. So blow dry this backwards. The braid was used to keep this backwards direction. Then fasten in a low pony and weave the ribbon starting from the top like a shoe lace. Then wrap around the base of the ponytail and tie a bow.
---
Share this article