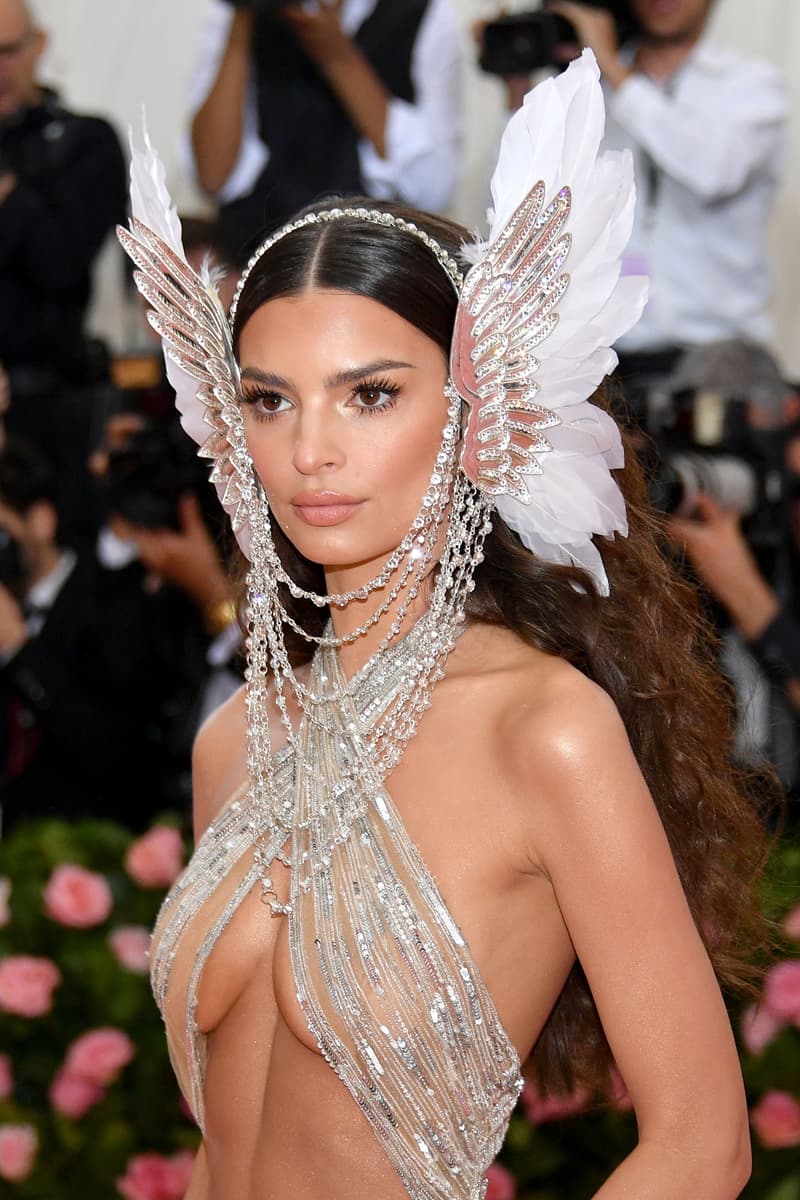 1 of 2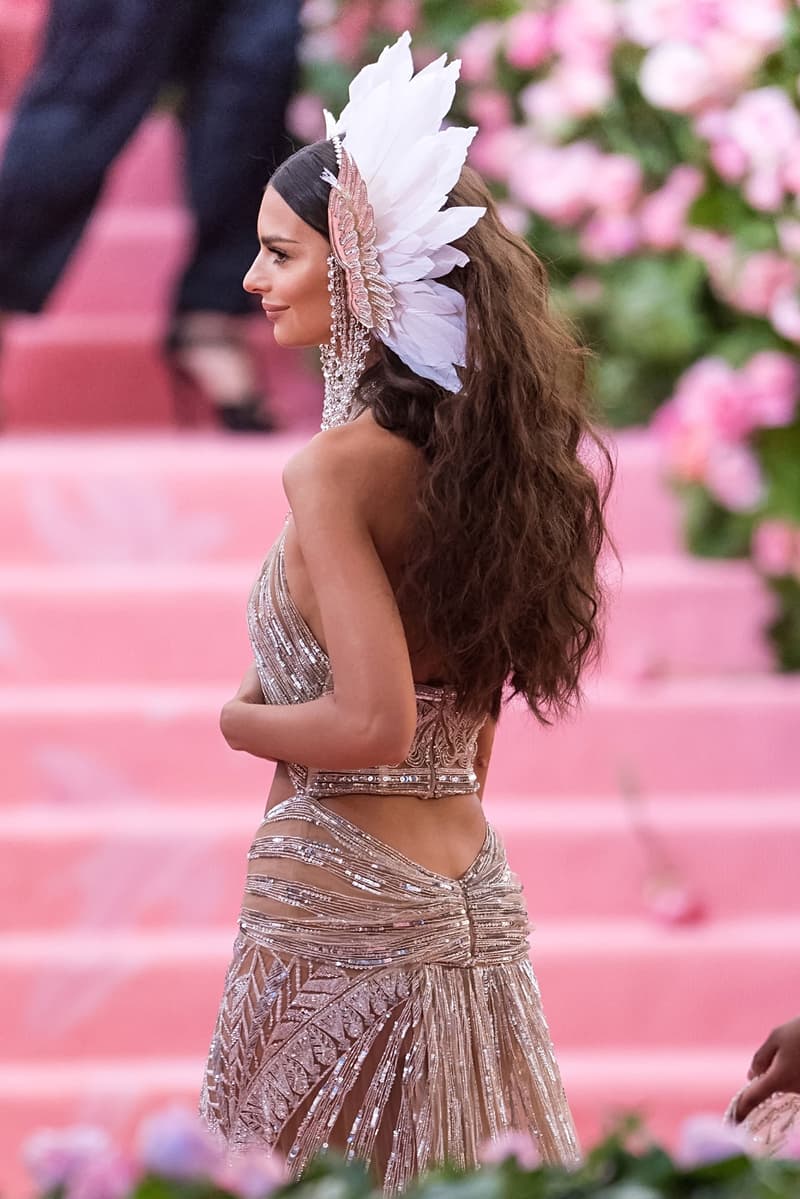 2 of 2
Beauty
A Detailed Breakdown of EmRata's Cher-Inspired Hairstyle for Met Gala 2019
Hair stylist Jennifer Yepez shares her process and some summer haircare tips too.
A Detailed Breakdown of EmRata's Cher-Inspired Hairstyle for Met Gala 2019
Hair stylist Jennifer Yepez shares her process and some summer haircare tips too.
Model Emily Ratajkowski was one of the many gleaming stars that graced the red carpet of the 2019 Met Gala. She completely embodied the event's "Camp" theme wearing a stunning Cher-inspired gown designed by Peter Dundas. To pair with the stunning dress EmRata's hair was styled in a flowing middle part that was further accented with a dramatic wing hair piece. We got a chance to speak with Kérastase consulting hair stylist Jennifer Yepez to figure out how she pulled off the unforgettable look. She also shares a few styling and haircare tips for the upcoming warm weather.
Read on to learn how the look was achieved.
Share the inspiration behind EmRata's hairstyle for the Met Gala 2019.
We were inspired by Cher's looks in the '70s and wanted to embody the gala's Camp theme while paying homage to an icon who wears camp so well. We went big with the hair, and a texture spray was key for this.
What's the best way to prep hair for heavy heat styling? 
I love using Kérastase Ciment Thermique to protect the hair from heat. It's so important to make sure you're using some kind of primer before heat styling to protect the integrity of the hair fiber.
What's your secret to a perfect slicked backed ponytail?
I love using Kérastase Elixir Ultime Original Oil to get that sleek and shiny hair. An oil like this one can give you that slicked look without looking too wet. I also love Kérastase Crème Magistrale to smooth the ends and keep them hydrated. For baby wisps around the face, I use a medium hold hair spray that also adds shine, such as Kérastase Laque Couture.
How should your hair care regimen change from winter to summer?
During the summer most people want to use more products to help tame frizz and block humidity in the summer. I like Kérastase L'incroyable Blowdry to help with the perfect blow out that's smooth and frizz free. Dry shampoo is such a must for extending the life of your style as our scalps tend to get more greasy with the summer heat.
Respond yes or no to the following products and share why you do or don't use them:
Dry Shampoo: Yes, I use it all day every day. It gives you texture, volume and there's no need to wash hair for days for the girl on-the-go.
Hair oils: I love hair oils for so many different reasons. I'll reach for them when I need a glossy hair look or just to moisturize and smooth hair. 
Diffuser blow dryer: It depends on the look, but when I want to do natural waves and curls with lots of bounce and less frizz, I'll use the diffuser. 
What are some hair trends you predict for Summer 2019? 
I think we're going to see more wigs and faux hair clips, more exciting and bold hair colors and lots of accessories.
Share your favorite deep conditioners for straight, wavy, curly and kinky hair. 
I love every Kérastase mask and there really isn't just one I say overall because each one is so prescriptive and depends on the hair type or hair concern. I think it's important to use a mask for targeted repair that counteracts damage, and then one for moisture. And yes – hair with damage and hair craving moisture are different. It's good to switch it up depending on the season or current hair needs, but my favorite for damage is the Kérastase Résistance Force Architecte Masque.  
Share this article