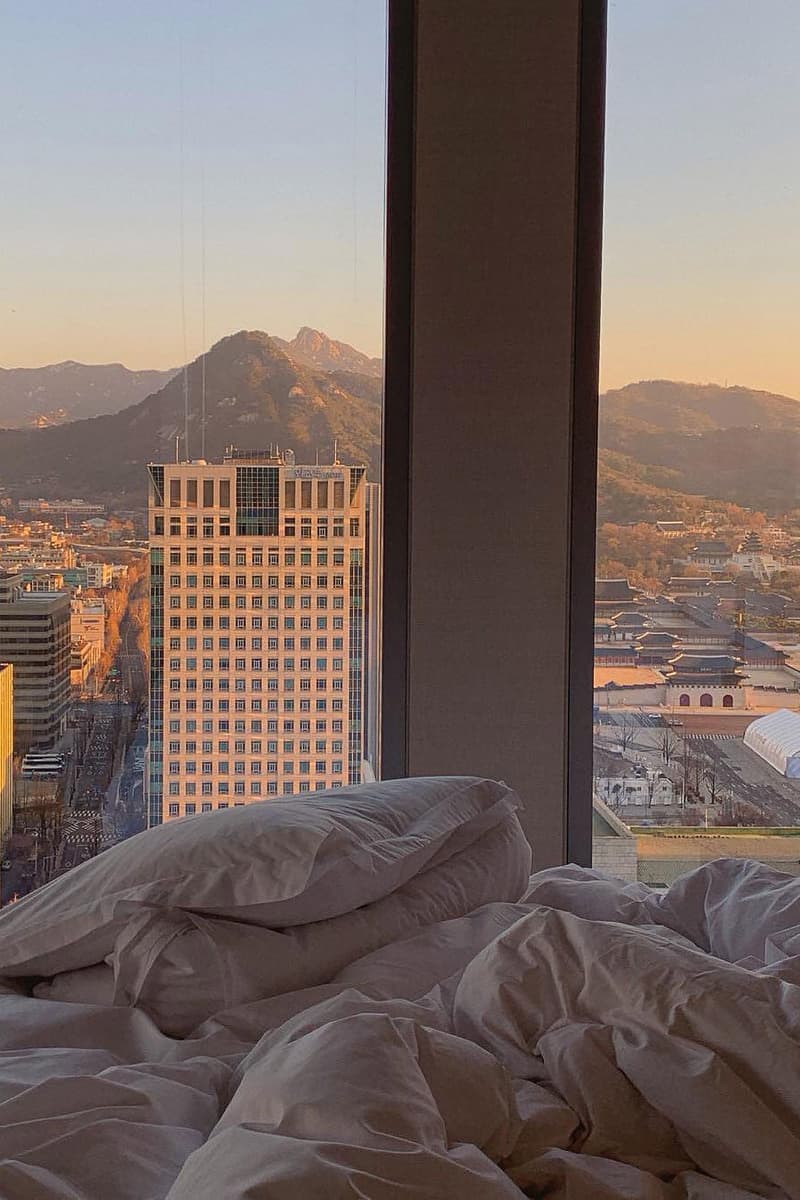 Our Editors Share How They Deal With Stress
This Mental Health Month, we're sharing our best methods.
Culture
Our Editors Share How They Deal With Stress
This Mental Health Month, we're sharing our best methods.
May is Mental Health Month, and we're taking the weekend to reflect over how we deal with day-to-day stress and anxiety. It goes without saying that everyone is different, and everyone deals with things differently, but there's nothing more important than opening up the conversation surrounding mental health, stress, anxiety and everything else that comes with it.
We've all dealt with things, big or small, that have made us feel a whole load of emotions, which is why we've tapped our editors to talk about how they deal with stress. Ranging from everything from cooking to CBD Oil, keep reading below to see how team HYPEBAE tackles stress.
Coming from a long line of overachievers stress is a normal part of my life. I find that when it's managed it can actually improve my productivity. In other words, I work best under pressure but that doesn't mean it doesn't get to me sometimes. New York City can be a bit overwhelming even for a native who is tuned in with the chaotic energy of the area. Stress management for me is a multi-step process that begins with meditation. I swap between apps like Calm and Simple Habit depending on my mood. Sitting quietly and observing my thoughts is usually the last thing I want to do when I'm revved up but it's the best solution. I am also a major believer in the power of aromatherapy. Lighting a candle or turning on my diffuser can make a world of difference in a few short minutes.
Lastly, I recommend writing down all the things that are stressing you out and seeing what you can change to make things better. Once you see problems on paper, they become less intimidating. Some perspective and a little bit of gratitude can take you a long way.
The World Health Organization has named stress as the biggest health epidemic of the 21st century and honestly, I believe it. Our fast-paced lifestyles, uncertainty over our own future, obsession with success and of course, the rise of social media affects us all more than we realize and the long-term implications are worrying. For me, stress and anxiety often turn into one internal rat king of an issue which often manifests as physical issues like nausea and a tight chest. Apart from CBT and breathing techniques, I found nothing non-prescribed seemed to really help, until I started using Disciple's Miracle Drops CBD Oil.
Now, whenever I feel that wave of stress creeping closer, I just ingest a half-dropper of CBD oil and feel the physical symptoms melt away. It brings back my clarity and ability to focus, which is of course essential in both work and general life. More importantly, it makes me feel a bit more like me again, instead of the ghost-human that festering stress can turn me into. It's genuinely turned around my day-to-day life and I can't stop myself from recommending to anyone who even slightly mentions being stressed out.
On my father's side of the family, I'm a third generation Jamaican. I find that in Caribbean culture we don't talk about mental health. As I began getting a bit older, I began realizing that I did not want this to be a pattern that I continued. Additionally, as an editor and writer in media, burnout is a real thing. To combat stress in work and life, when I wake up in the morning I try to start my day with intention and have a moment of silence before I begin my daily routine. Once I start my commute I read the Our Daily Bread app which includes a scripture and a short inspirational essay. I've found this to be quite helpful with starting my day. Growing up I read this booklet and converted over to the app rather than carrying it with me over a year ago. After reading the daily post, I say a short prayer.
In the past, when I found myself getting extremely bogged down and stressed, I decided to attend therapy sessions. The sessions helped me to begin understanding my triggers, how to grow from them and how to better handle stress. In my opinion, it's important to handle stress so that it doesn't become a major part of your life. After attending therapy and understanding what overwhelmed me, I began seeing a positive shift in how I handled my day-to-day.
When staying up-to-date on the latest news on the Internet becomes a huge part of your job and your everyday routine, it can sometimes feel impossible to disconnect yourself from the digital world or to set aside time for your brain to rest properly. As predictable as it may sound, "being present" during my time offline is what really helps me combat stress and anxiety. Whether at a weekend brunch with friends or at a family outing, I've always tried to minimize (or even eliminate) my phone usage and to truly engage in conversations with the people I love. I also find turning off notifications on my phone an incredibly effective way to avoid unnecessary distractions or stress.
During the week when I'm at home after work, I also enjoy preparing healthy dinners for myself. For me, cooking is the perfect way to unwind after a long day of staring at the computer screen. Not only do I love the challenge of learning new recipes, but I also find every step involved in making food oddly therapeutic. Whether it's chopping ingredients or the actual cooking, or even cleaning up, it's nice to take your mind off work and life and to focus on nourishing body and soul, both literally and figuratively.
I've always seen myself as someone who is great at dealing with stress and easily pushes it aside, until it got to a point where my body physically couldn't keep up with it anymore. For me, that was the indicator that I really have to start taking care of myself and start putting my mental health first.
The first thing that makes a huge difference in my life is to turn off notifications on my phone. Whether it is work notifications, emails, Instagram, Twitter – you name it – I found that just turning everything off relieved me of so much stress which came from constantly eyeing my phone, and it has also allowed me to me more present. It may sound like an easy fix, but when you're someone that works with social media, your lives revolves around what is going on online 24/7.
Another thing is to start doing things for you, and only you. If you don't want to go somewhere, don't go! If you'd rather go home to watch Sex And The City and eat Ben & Jerry's instead of going out, say "fuck it" and do it! You only live once, and living for yourself is what truly changed my life around and is something that I'm continuously working on. I could go on for days, but I think that the second you let go of toxic elements in your life and small things that make you feel stressed and anxious, it's already a huge step. I can only speak for myself, but it has helped me focus on the important and de-stressing aspects of my life.
Editor

Tora Northman/Hypebae
---
Share this article