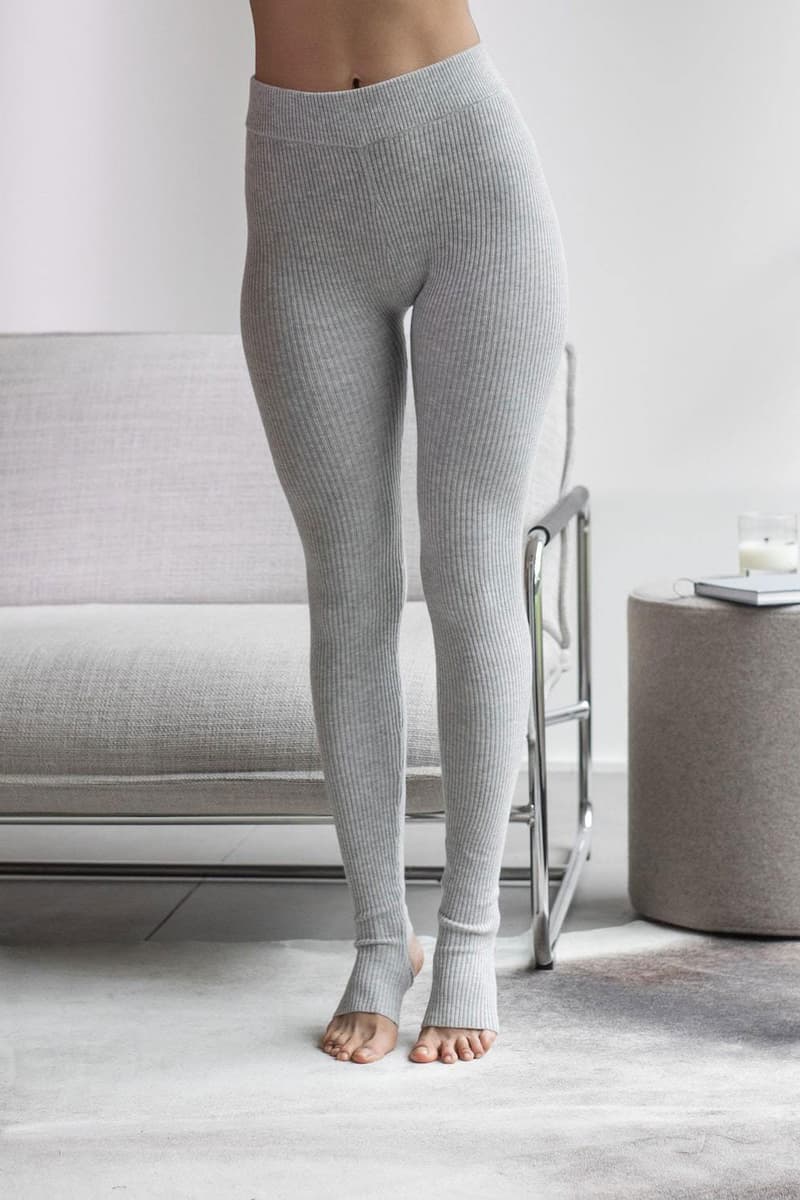 The 5 Best Sleep & Loungewear Brands for the Modern Woman 
Cuddle up in these cozy clothes.
Chances are if you don't already have plans, you're going to spend the weekend lounging around in your pajamas. That Champion hoodie and high school sweatpants you've been wearing is your usual uniform but what if we told you can be both stylish and comfortable at home? Sleep and loungewear are often overlooked as non-vital parts of the wardrobe but we'd argue it's the most important since you probably spend a lot of time in these itmes. We rounded up five modern labels that are producing sleek sleep styles for laidback living. These pieces transition effortlessly from the bed to the street so you don't have to swap outfits when a friend visits or your PostMates delivery arrives. These items include silk pajama sets, slips, leggings and socks that will transform your homewear.
Get rid of those old sweatpants and swap them for these luxurious options. Scroll on to peep our favorite sleepwear brands.
Homeism is on a mission to reinvent women's loungewear. The luxury imprint combines Chinese-inspired shapes and western pattern techniques to create garments you won't want to take off. These quality pieces are meant to fit effortlessly and last.
Lunya prioritizes design in its line of chic sleepwear. The label's founder sought to create sleepwear that better reflects her personal style without sacrificing comfort. Its clothing is sleek but not pretentious. Items like the washable silk slip dress are a cozy girl's dream providing the luxury of the material without the hassle of dry cleaning.
Norba has cornered the market between sleepwear and sportswear. The Ukrainian brand creates what it calls slow-sports clothing to serve as a second skin for everyday wear. Whether you're doing some light yoga or lounging around; its range of "essentialwear " will support you. The signature crossback leotard complements the figure and flexes with each movement for a customized fit.
At the center of The Great Eros' ethos is love. The label crafts a range of minimal lingerie and loungewear that add a level of sophistication to your leisurely days. Its garments are delicate and feminine creating the ideal opportunity for layering. Try out the robe or mesh socks for your next lounge session.
You won't be able to find a pair of pajamas more cheeky than Sleeper's white pajama set. The brand transformed a traditional PJ set and added marabou feathers for a maximalist accent. Expect one-of-a-kind sleepwear from this label.
---
Share this article