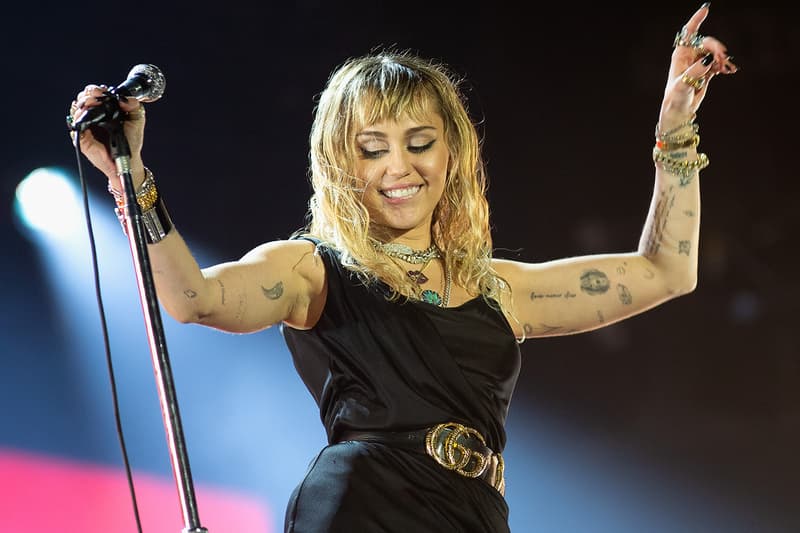 Music
UPDATE: Stream Miley Cyrus' New EP 'She Is Coming' Here
Featuring RuPaul, Ghostface Killah and more.
UPDATE: Stream Miley Cyrus' New EP 'She Is Coming' Here
Featuring RuPaul, Ghostface Killah and more.
UPDATE: Following Miley Cyrus' teasers at BBC Radio 1's Big Weekend, her new EP She Is Coming, has just released. The six-song mini-album features RuPaul, Ghostface Killah, Swae Lee and more. The album announcement also included information that this drop is the first of three EPs in a collection titled She Is: Miley Cyrus. The next two EPs, She Is Here and She Is Everything are slated to drop Spring/Summer 2019 and Fall/Winter 2019.
Download the EP here and stream the songs below.
---
Almost two years after the release of her last studio album Younger Now, Miley Cyrus is now gearing up for her new project titled She Is Coming. The 26-year-old singer has taken to Instagram to reveal the artwork of her upcoming EP, which is slated to drop as soon as this Friday, May 31.
In the black and white photo, Miley is styled in a crop top printed with "Never Mind the Bollocks" — the title of punk rock band Sex Pistols' 1977 album — and a pair of distressed, studded jeans. In addition to the artwork, the artist has posted two teaser videos featuring montages that seem to suggest she's reviving her Dead Petz and Bangerz-era persona.
Prior to the official announcement, Miley surprised fans by debuting three new songs at BBC Radio 1's Big Weekend in the U.K on Saturday. The new music premiered during her set include "Dream," "Mother's Daughter" and a track that has already made multiple headlines, "Cattitude." As captured in the clip below, Miley casually name-dropped both Cardi B and Nicki Minaj in the song, rapping "I love you Nicki, but I listen to Cardi."
Scroll down to check out Miley Cyrus' new material and stay tuned for more details on She Is Coming.
I DIDNT EVEN KNOW IT WAS POSSIBLE FOR ((((MILEY))))) TO SNAP BUT THSE DID AND I LOVE EVERYTHING ABOUT IT #cattitude pic.twitter.com/S4i5Ow5Iv8

— rach (@cevansdodger) May 25, 2019
— ⚡️ (@1800ISSADEAD) May 25, 2019
? | Video of Miley singing another NEW song "Dream" today at BBC Radio 1 Big Weekend! pic.twitter.com/7KmjP5z5gA

— Miley Cyrus Charts (@mileyccharts) May 25, 2019
Share this article