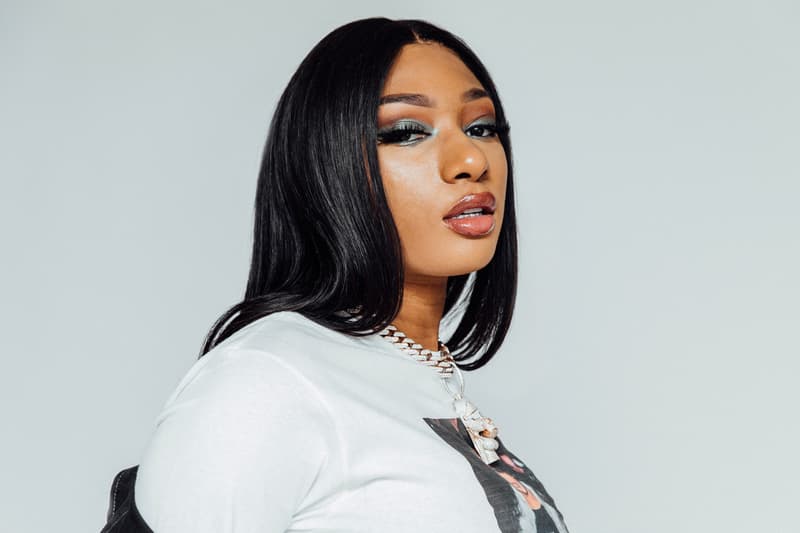 Culture
Every Song We've Been Playing Nonstop Ft. Megan Thee Stallion, BANKS & KALLITECHNIS
Start planning your summer cookout playlist with these tracks.
Every Song We've Been Playing Nonstop Ft. Megan Thee Stallion, BANKS & KALLITECHNIS
Start planning your summer cookout playlist with these tracks.
Without a doubt, April was filled with new music from some of our favorite artists right now including BANKS, KALLITECHNIS and more. Lizzo's highly anticipated debut album Cuz I Love You dropped and it's filled with a lineup of unforgettable songs reminiscent of the sounds dreamed up by fellow Minneapolis native Prince. "Exactly How I Feel" featuring Gucci Mane is sure to be a summer hit.
Another song we couldn't get out of our heads recently is Megan Thee Stallion's single "Sex Talk." Her label 300 Entertainment has recently shared that her upcoming EP Fever is in the works — "Sex Talk" is the lead track on the project.
Keep scrolling to browse all the songs we've been enjoying this past month.
Roughly two years after releasing "Underdog," BANKS returns with the grimy single "Gimme." She co-wrote the song alongside Buddy Ross who is known for creating magic with Frank Ocean.
KALLITECHNIS' newest single "HONE$TY is her first release through Warner Music UK. In the track she breaks down her thoughts on love, heartbreak and wanting to work things out despite ongoing hard times.
Lizzo – "Exactly How I Feel ft. Gucci Mane"
Recently, Lizzo's debut album Cuz I Love You landed at No. 6 on Billboard's Top 200 chart. The dynamic album was filled with bangers like "Exactly How I Feel" featuring Atlanta's beloved rapper Gucci Mane. On this song, Lizzo raps, sings and proves why she landed on numerous charts alongside Beyoncé, including being ranked No. 1 on the iTunes chart.
"Jet Black" is a summer-ready standout track from Anderson .Paak's newest album Ventura. Brandy floats on the easygoing beat that's filled with drums, snares and chill vibes.
KATIE – "Remember ft. Ty Dolla $ign"
In this smooth love song KATIE is joined by singer Ty Dolla $ign. "Remember" is all about fantasizing only good things happening in a current relationship and wishing for more from the situation.
"I Want You" is a catchy single from songbird Tayla Parx's debut album, We Need To Talk. In the accompanying music video, Parx sings as she dwells in a whimsical, pastel alternate universe.
Megan Thee Stallion started the year swinging with this bass-heavy single back in March. The track serves as the first release from her upcoming debut studio project titled Fever.
Sigrid – "Don't Feel Like Crying"
Sigrid's unforgettable voice shines in this song that dropped along with her debut album Sucker Punch. In the official music video she wears glittery pants and lounges around a rainbow-filled room.
---
Share this article