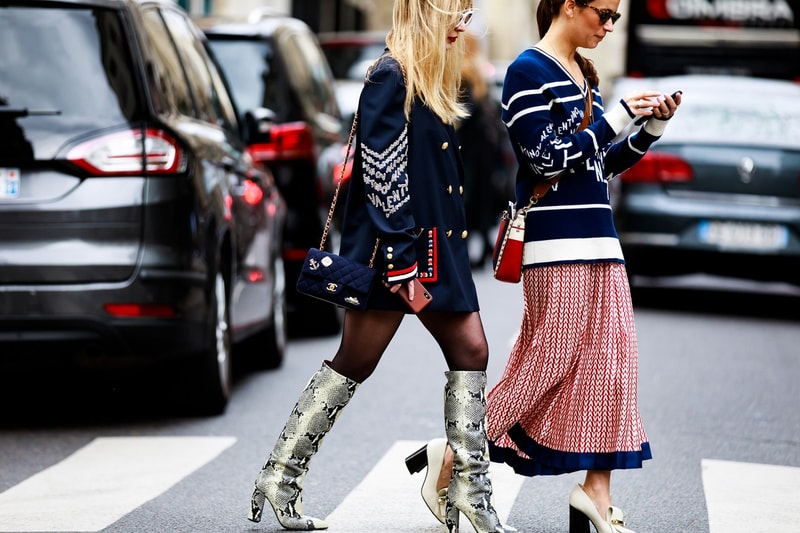 Fashion
These Designer Bag Trends Are Predicted to Be Everywhere This Year
Moda Operandi's new Runway Report breaks it all down.
These Designer Bag Trends Are Predicted to Be Everywhere This Year
Moda Operandi's new Runway Report breaks it all down.
Tiny bags by Jacquemus, Dior and Loewe are all over our Instagram feeds right now. If you've also been seeing this trend taking over your social media apps, that means you've probably also taken notice to the rebirth of retro-inspired and glittery bags. Today, for the first time ever, luxury retailer Moda Operandi has unveiled a Runway Report that pulls straight from the platform's data. The numbers trend-forecast luxury bags in addition to shoe and accessory predictions.
It's important to note here that Moda Operandi is known for its trunk show feature where customers are able to pre-order pieces straight from the runway. Mini bags are taking over due to their shrinking size according to the data. "Retro lady" carry-alls are structured and feature clip-top closures reminiscent of pieces worn by your grandmother. In months to come, an additional growing emphasis will be placed on glamorous chain-ridden or furry bags that can be paired with eveningwear. Look to brands like Jil Sander, Victoria Beckham and Paco Rabanne if you're looking to revamp your lineup right now.
For footwear, you can expect "off-duty boots" to rise in popularity. Described as "all-weather" and "utilitarian," this style will carry you through the entire year, not just during fall and winter. It comes as no surprise that over-the-knee boots in different prints are predicted to also be everywhere soon. Snake print and leopard print are a few detailed variations shown in the report. Prada and Miu Miu were mentioned as brands worth paying attention to as we move into warmer weather.
You can check out Moda Operandi's full Runway Report here.
While you're here, take a look at the news surrounding Balenciaga raking in $1.12 billion USD in revenue this year.
---
Share this article