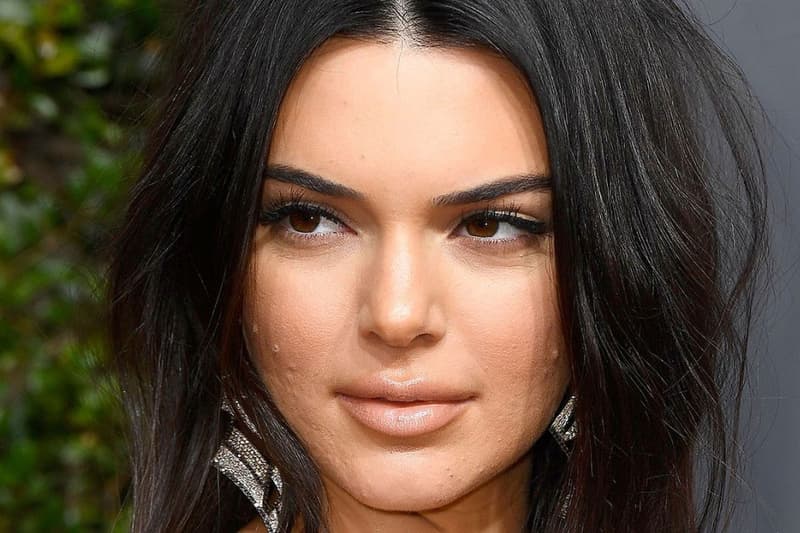 Beauty
Our Editors Share the Acne Treatment Products That They Swear By
From a spot treatment mask to pimple patches.
Our Editors Share the Acne Treatment Products That They Swear By
From a spot treatment mask to pimple patches.
Acne is a skin issue that nearly everyone deals with at varying degrees, but there's no one way to treat the blemishes and the scars that they leave behind. Depending on the kind of acne you have and your skin type, you might wish to incorporate acne-fighting products into your skincare routine different from those used by the person next to you. From a facial cleanser and a toner, to pimple patches and a spot treatment mask, here are the beauty products our editors swear by for calming breakouts.
While you are here, check out the best face masks on the market for acne scars and hyperpigmentation.
I still get hormonal acne. It's a zit-sized, period blessing. They are not terrible but constant — like clockwork. But, that also means I can more or less predict the cycle, giving me time to use Murad's Time Release Acne Cleanser to pre-control the bumps three days in advance. It leaves my skin clean without over-drying the skin, a common problem with acne products I've used that contain salicylic acid. When the acne runs its course, it's not so severe in comparison. Period acne be damned, thanks to Murad's $38 USD cleanser. – Lily Chen, Senior Editor
I'm fortunate enough to not have suffered too much from acne throughout my life, however when I'm stressed out or have been eating poorly my face is the first to see the effects. It's never too extreme, but I do tend to get breakouts on my lower face and soon as I feel it coming on, I reach for Plant Apothecary's Not a Spot Treatment Mask. It comes in a powder form, which you mix with a little water to form a paste and then apply wherever needed. The formula only comprises of natural ingredients, which do a great job of getting rid of the acne and also drawing out other impurities. At $28 USD it's perhaps not the cheapest product, but a little goes a long way and the results are definitely worth it. – Nav Gill, Editor
When I notice that my skin is getting a bit irritated in oily areas, I immediately start thinking about the city's toxins. But, thankfully due to bouts with acne during my teenage years, I know what product I can turn to. Neutrogena's Alcohol Free Toner is perfect for when my skin is irritated, acne-ridden and just plain tired. I appreciate that the toner isn't intense and it offers a refreshing scent. When I use a cotton pad or ball after taking my makeup off, I can actually see the dirt and toxins that were agitating my skin — a bit much, but it definitely proves that I'm squeaky clean. After about a week or so of using the toner, my skin goes back to normal and is back to its glowy self. The product is only $9 USD, so it's definitely worth trying out if you're looking for a new option for toning and battling troubled areas on your face. – Robyn Mowatt, Associate Editor
Throughout puberty, I always thought that tea tree oil is the only solution to acne. But with me being quite impatient and desperate to see immediate results, I tend to over-apply the essential oil on my breakouts, causing the skin to dry out and worsening the situation.
About two years ago, I was introduced to the amazing invention that is pimple patches from watching beauty videos on YouTube. I tried out the original Mighty Patchy by Hero Cosmetics and immediately understood the hype around the product. Designed to be used when you go to sleep, the hydrocolloid acne sticker not only helps speed up the healing of blemishes overnight, but it also serves as a protective layer preventing excessive picking, a bad habit that I'm definitely guilty of. It works like a charm every single time and while it's admittedly gross, there's something satisfying about seeing the pus of your pimple being sucked out completely when you wake up. A 36-piece pack retails for $13 USD. – Teresa Lam, Editor
I tend to get pimples in the same areas — it's always either on my nose or lip. I'm lucky that I don't get them too often but when I do (usually from stress or my lucky time of the month), they're very painful and sometimes lasts for weeks. Because I know all too well the long-lasting struggle that comes hand-in-hand with this type of acne, I usually turn to Shiseido's Blemish Targeting Gel when I can feel it starting to form. Although it doesn't always prevent the pimple altogether, it does help soothe my skin and helps reduce redness. Disclaimer: the product contains salicyclic acid, so it does sting a little bit when applied to the skin but it's perfectly normal. Once your skin becomes more accustomed to the product, the side effects will undoubtedly diminish. I've been using this product since my mom gave it to me when I got my first pimple, and I'll most likely continue to use it through the years. – Zarah Cheng, Editor-in-Chief
Share this article