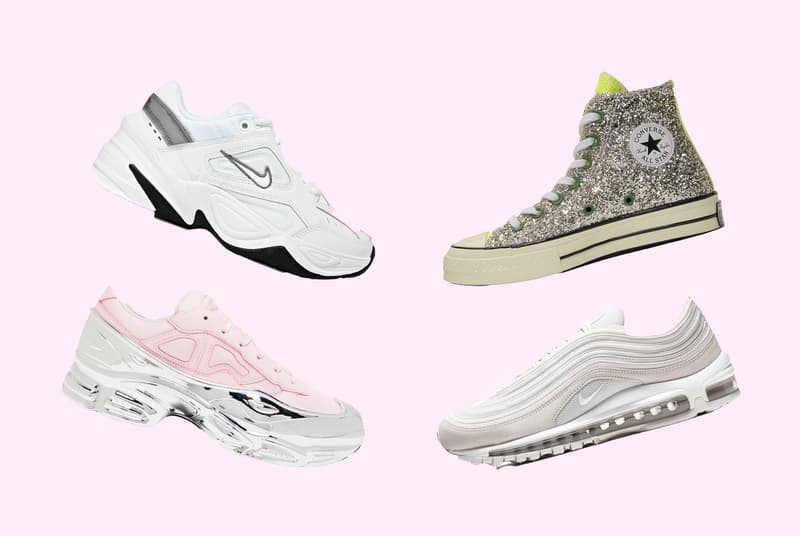 Footwear
Here Are 8 Sneakers You Can Wear to a Summer Wedding
Featuring styles by Nike, Converse and more.
Here Are 8 Sneakers You Can Wear to a Summer Wedding
Featuring styles by Nike, Converse and more.
Attending summer weddings is arguably more fun than going to daylong festivals or day parties every single weekend, especially for those who live for events to dress up and show off what their most recent purchases are. In the spirit of taking risks, instead of packing pumps or heeled sandals for the wedding weekend, you can actually wear sneakers with your dress, tailored suit or whatever outfit you've planned.
In our latest roundup, we've handpicked editor-approved sneakers that actually make the cut to wear to weddings. These selections include trainers from Nike, New Balance, Prada and more. Ranging in price from affordable to pricy, these comfortable options will not be a mistake.
Check out the best sneakers you can wear to a wedding in addition to where you can purchase them below.