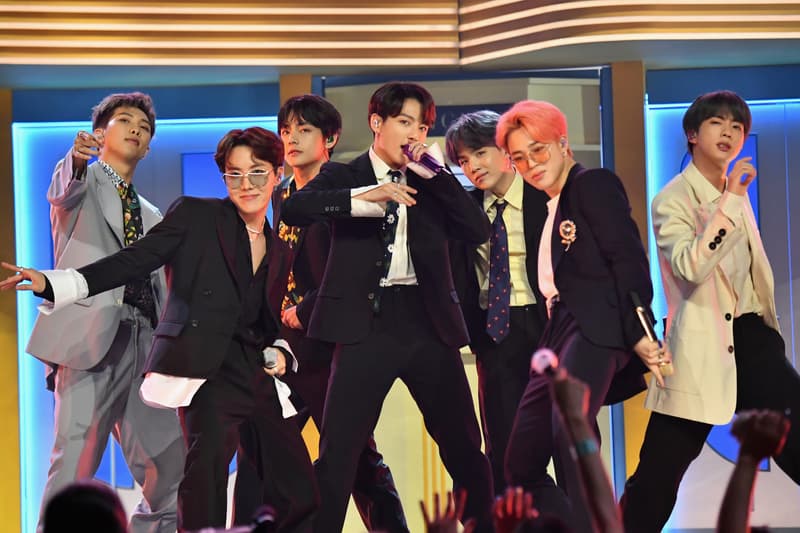 Music
Here Are the Most Popular K-Pop Concerts of All Time
BTS' "Love Yourself" world tour snags the top spot.
Here Are the Most Popular K-Pop Concerts of All Time
BTS' "Love Yourself" world tour snags the top spot.
K-Pop has quickly grown to become one of the most popular genres of music world-wide, with groups like BLACKPINK, BTS, BIG BANG, EXO, Red Velvet making waves internationally. This year, girl group BLACKPINK headlined one of the biggest music festivals in the world, Coachella, and became the first-ever K-Pop act to do so. Likewise, BTS became the first Korean act to sell out London's Wembley stadium.
It is safe to say that K-Pop has become an ever-growing phenomenon, and has started to make its way across all continents. With the increase in popularity, the groups have also put on world tours amassing millions of dollars all across the world. Website allkpop.com reports that BTS' current tour, Love Yourself has become the most attended K-Pop tour of all time with more than 1.5 million attendees across 51 shows between 2018 and 2019.
Take a look at the full list of the most attended K-Pop tours below featuring BTS, BIGBANG, TVXQ and Rain. Let us know in the comments below if you've been to any of the tours.
1.BTS- World Tour: Love Yourself ~1,585,000+ with 51 shows (still touring). (2018-2019)

2. BIGBANG – MADE World Tour ~1,500,000 with 66 shows (2014-2015)

3. BIGBANG - 0 TO 10 Asia Tour 1,115,000 with 24 shows. (2016-2017)

4. TVXQ – Begin Again Japan Tour 1,005,000 with 20 shows (2017-2018)

5. TVXQ – Time Japan Tour 890,000 with 18 shows (2013)

6. BIGBANG – ALIVE World Tour 800,000 with 48 shows (2012)

7. BIGBANG – Japan Dome Tour 771,000 with 16 shows (2013-2014)
7. TVXQ – With Japan Tour 750,000 16 shows (2015)

8. Rain – The Legend of Rainism Asia Tour 745,000 with 24 shows (2009)

8. EXO – Exo Planet 2 Exo'luxion Asia Tour 742,856 with 44 shows (2015-2016)
9. BIGBANG – Japan Dome Tour X ~ 741,000 with 15 shows (2014-2015)

10. EXO – Exo Planet 3 – The Exo'rdium World tour 680,906 with 37 shows (2016 – 2017)
---
Share this article