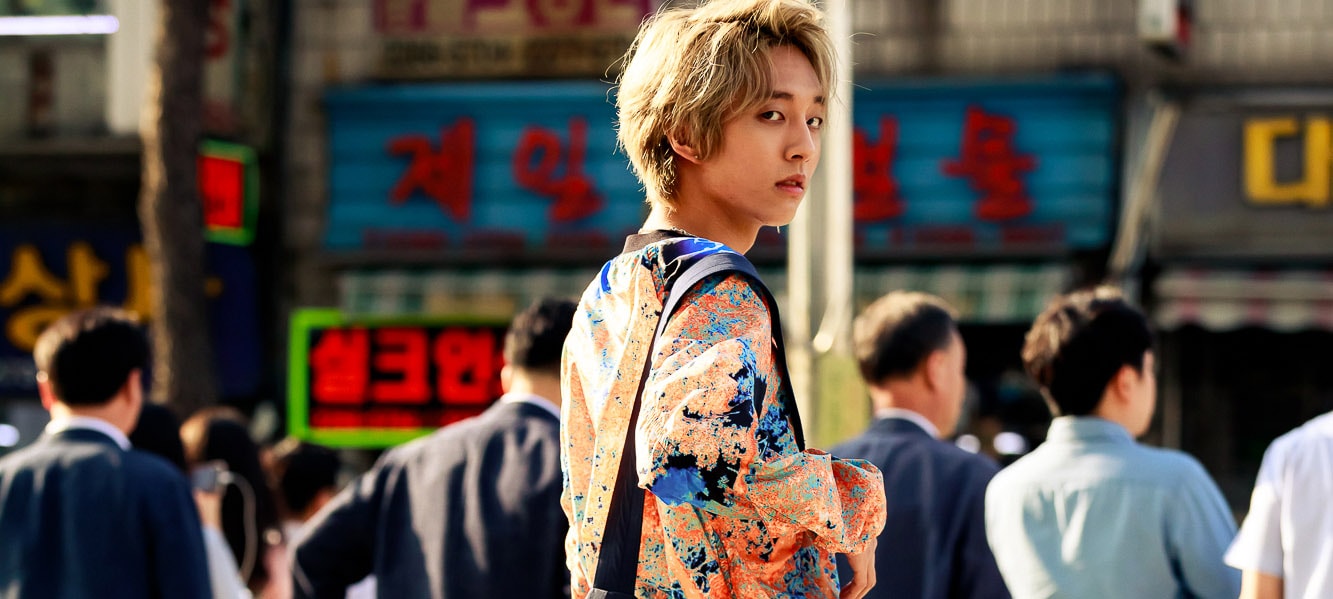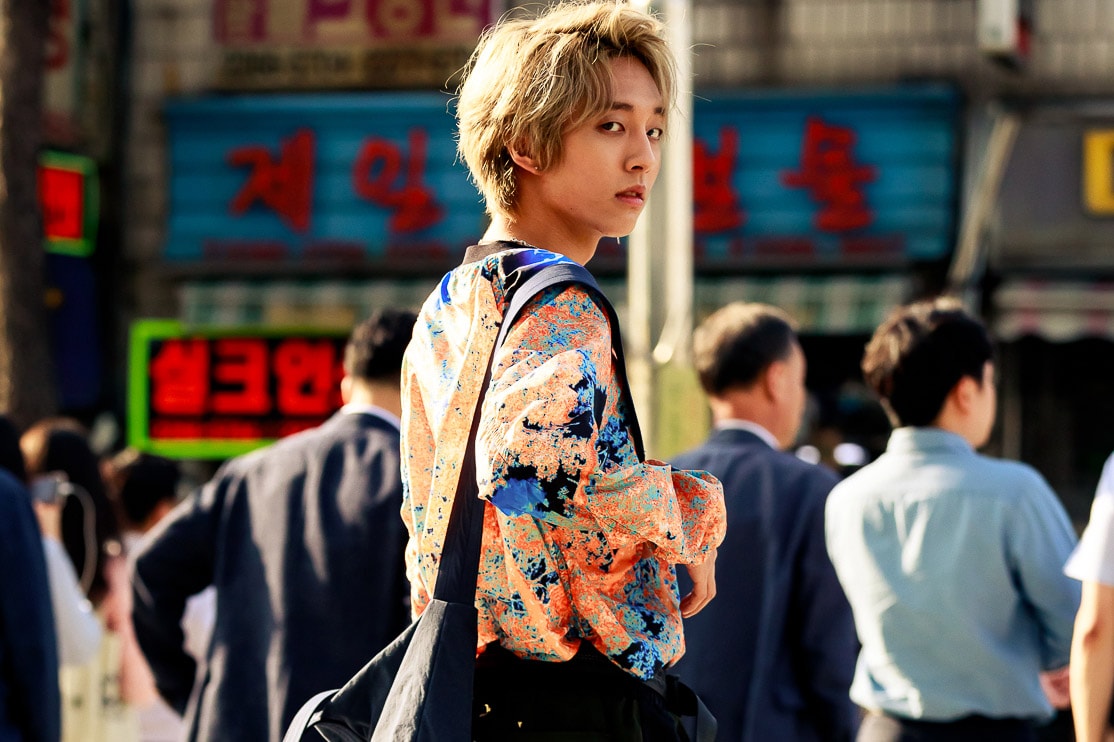 Meet Holland: K-Pop's First Openly Queer Star and the Idol Gen Z Needs
We sit down with the artist redefining the industry on his own terms.
It may seem like K-pop is somewhat of a new phenomenon in the western world but the industry has been gaining momentum in its native Korea since the '90s. Recently however, it's truly crossed into mainstream consciousness, fuelled by social media, streaming platforms and of course, crossover collaborations with some of music's biggest names right now like Halsey, Charli XCX and Dua Lipa. Boyband BTS have led the charge, being the first K-pop band to win a Billboard Music Award and the first to have a track reach #1 on the Billboard 200 and girlband BLACKPINK were the first K-pop act to perform at Coachella earlier this year.
Thanks to the infamously gruelling trainee system adopted by most South Korean entertainment agencies, most K-pop idols are regimented to be cookie cutter popstars; in looks, personality and skill, before they are maybe selected to join a pre-determined chart-topping group. While this certainly makes for pitch-perfect performances, it leaves a longing for someone with a fresh, unique perspective.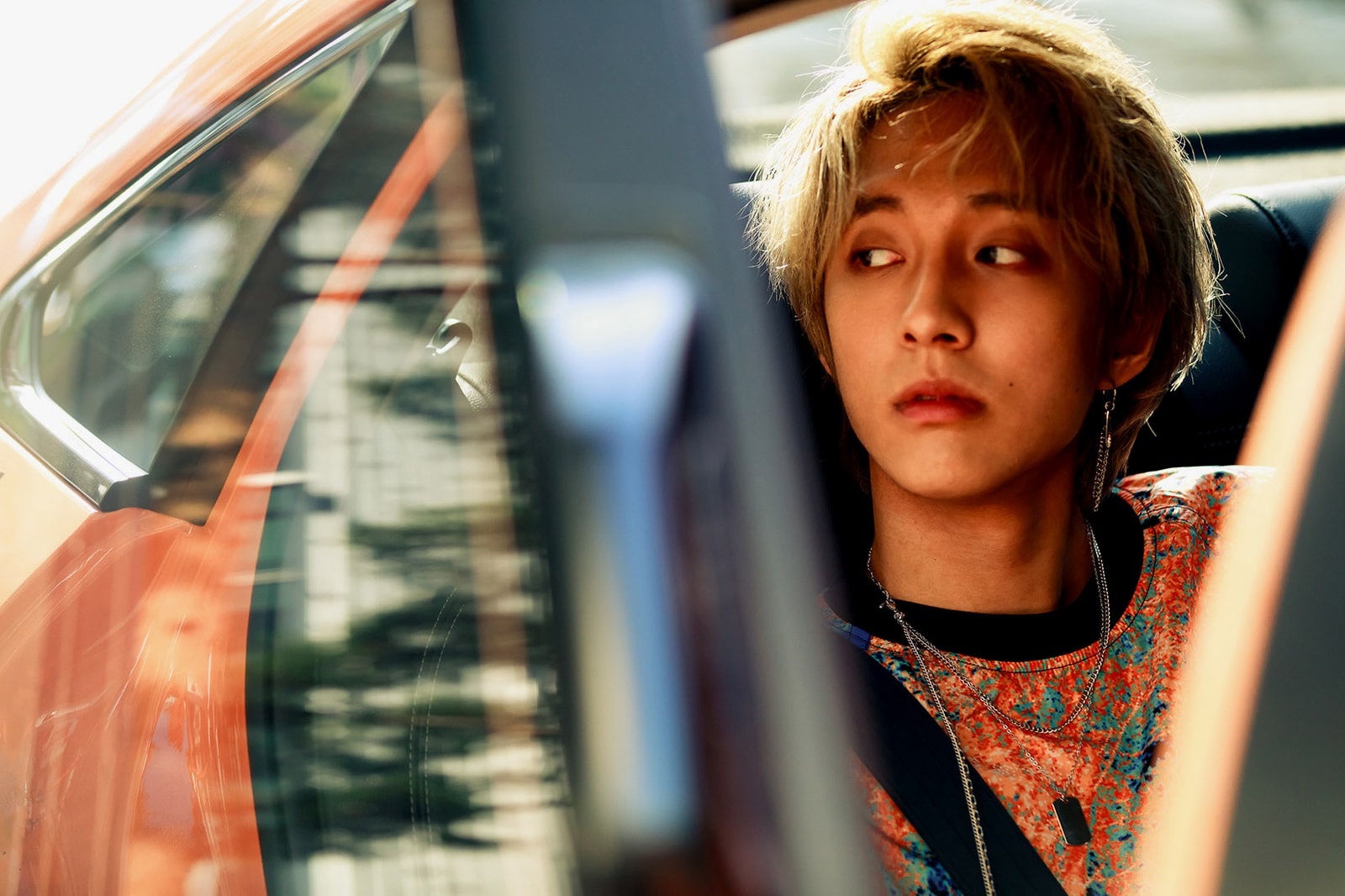 Taking on the $5 billion USD industry on his own terms is 23-year-old independent artist Holland. Despite his undeniable talent and idol-worthy looks, as an openly queer person, he struggled to be signed with any major entertainment labels. It's unsurprising, given South Korea's stance on LGBTQ+ rights – although homosexuality is not criminalized, same-sex marriage is unrecognized and there are no legal protections against hate crimes and discrimination toward LGBTQ+ people.
Undeterred by this, Holland set out on his own, self-funding his debut single "Neverland" and its video from money he saved up from working part-time. It worked out – the video currently has 11 million views on YouTube and counting. It also spawned hundreds of thousands of loyal fans, lovingly dubbed Harlings, who helped to crowdfund Holland's first mini-album – exceeding the target of $50,000 USD by a massive 217%.
The support from his fandom as well as Holland's devotion to them speaks volumes about who he is not only as an artist, but as a person. An inspiration and advocate for LGBTQ+ youth in South Korea and beyond, he's breaking down the misconceptions as to what – and who – a K-pop star should be.
We caught up with Holland in Seoul to talk more about his considered yet meteoric rise and the challenges of being a prominent LGBTQ+ voice in a country where they're still fighting for basic rights – read on for more.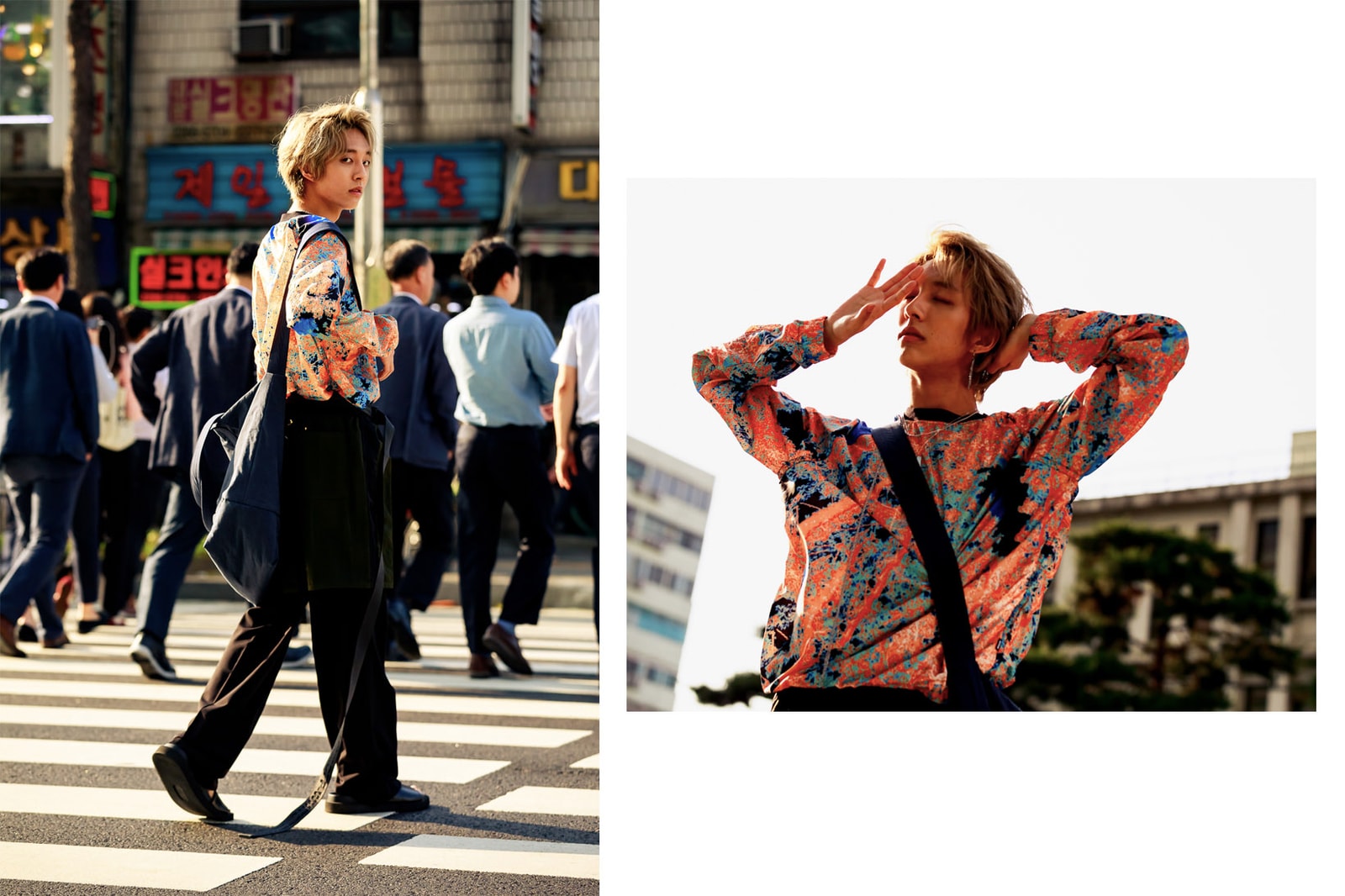 You debuted your career as an artist as someone who was proudly, openly gay. Was it difficult to make the decision to keep your sexuality at the centre of your persona rather than hide it?
As you know, Korea doesn't really have public figures that support LGBTQ+ people or have a very open stance on LGBTQ+ communities. As someone who grew up in that culture, I know so well how hard it is for the LGBTQ+ youth. I want to break that stance and also want to be healed through the process of going public about it. Of course I was very worried that I would lose my friends and family. However, I knew it was something very worthwhile and I got to love myself even more once I actually did it.
Do you feel like being openly gay affected your chances to be signed by a big label as emerging artist?
It was almost impossible. I think it's because it's a career in which it's very important to be well-liked by the general public (by as many people as possible). So the agencies don't welcome artists coming out. I was also advised against it. Although I cannot give many details, I was told that I shouldn't have come out for the common good of the company.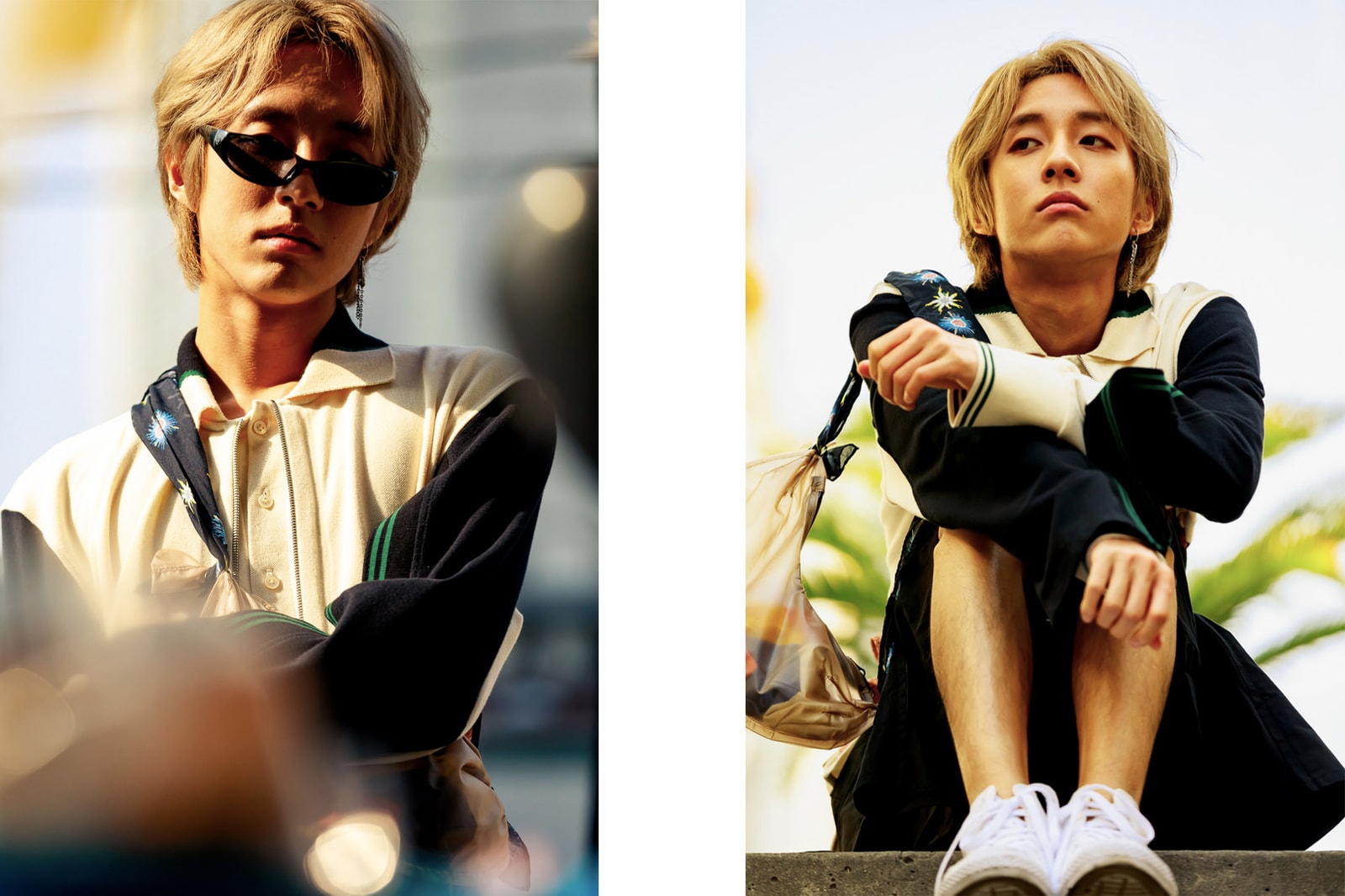 Of course, you instead chose to break out on your own as an independent artist. How did you make the decision to go it alone? What were you most scared about when starting your career by yourself?
I didn't want to lie to myself or hide who I was. I wanted to prove that I was also worthy of being loved for who I truly am, whether I am gay or straight. I knew that I would constantly feel anxious and unstable if I were loved for being someone that I am not. The most frightening thing for me was losing my friends and family, but thankfully they have been by my side and loved me for who I am.
Growing up, were there any artists you looked up to or anyone that inspired you to become an artist?
I have really looked up to artists that have been showing public support to the LGBTQ+ community; I gained a lot of confidence and strength from them. Without them, I wouldn't have been able to bear all the struggles. I really want to give my sincere thanks to all those Hollywood stars.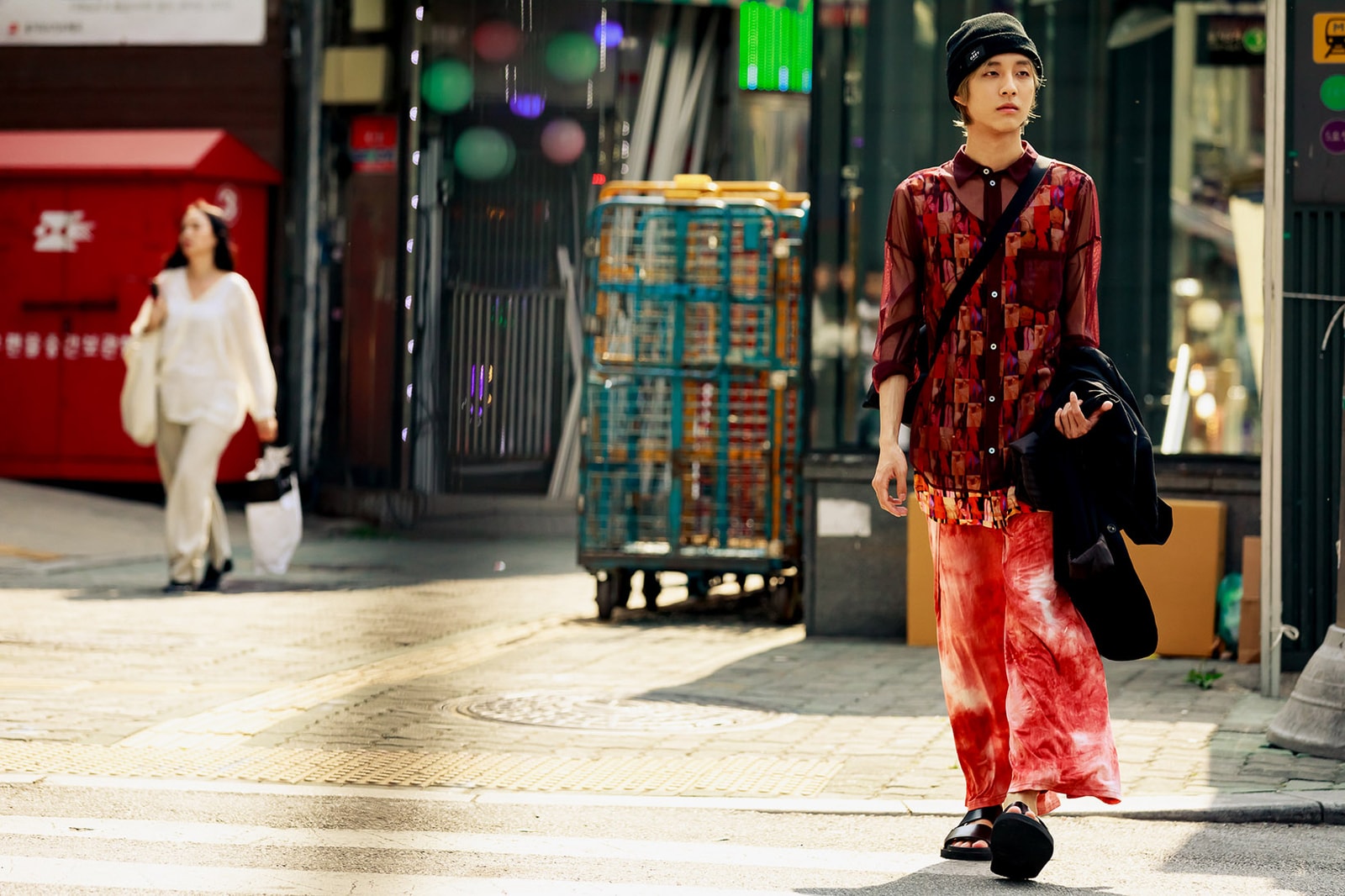 When you released the song "Neverland" and its incredible video, it was given a 19+ rating in Korea – did you expect that? How did it make you feel to be given a restriction on who could access your art?
I didn't really have an intention of adding the kiss scene. But when I was discussing with the music video director about the level of displaying physical intimacy, I learned that a same-sex kiss is actually 19+ rated. I was so shocked to find that out and decided to add the scene. I still don't understand the standard or basis for this kind of restriction or rating system.
Last year, you were able to crowdfund your mini album and next video thanks to your supporters – how does it feel to have such a dedicated, global fan base. How has the reaction of the Harlings been since the beginning of your career?
My fans and I are like lifelong friends that go through life alongside one another. My wounds are healed by the love of my fans and they gain strength through my music. They always support my music and journey, help me grow, come to see me, and even send me letters and gifts. Even the fact that I was able to release my album because fans crowdfunded its production costs on
MyMusicTaste
feels like a miracle to be honest. This is absolutely unbelievable for me and I am so so grateful for them.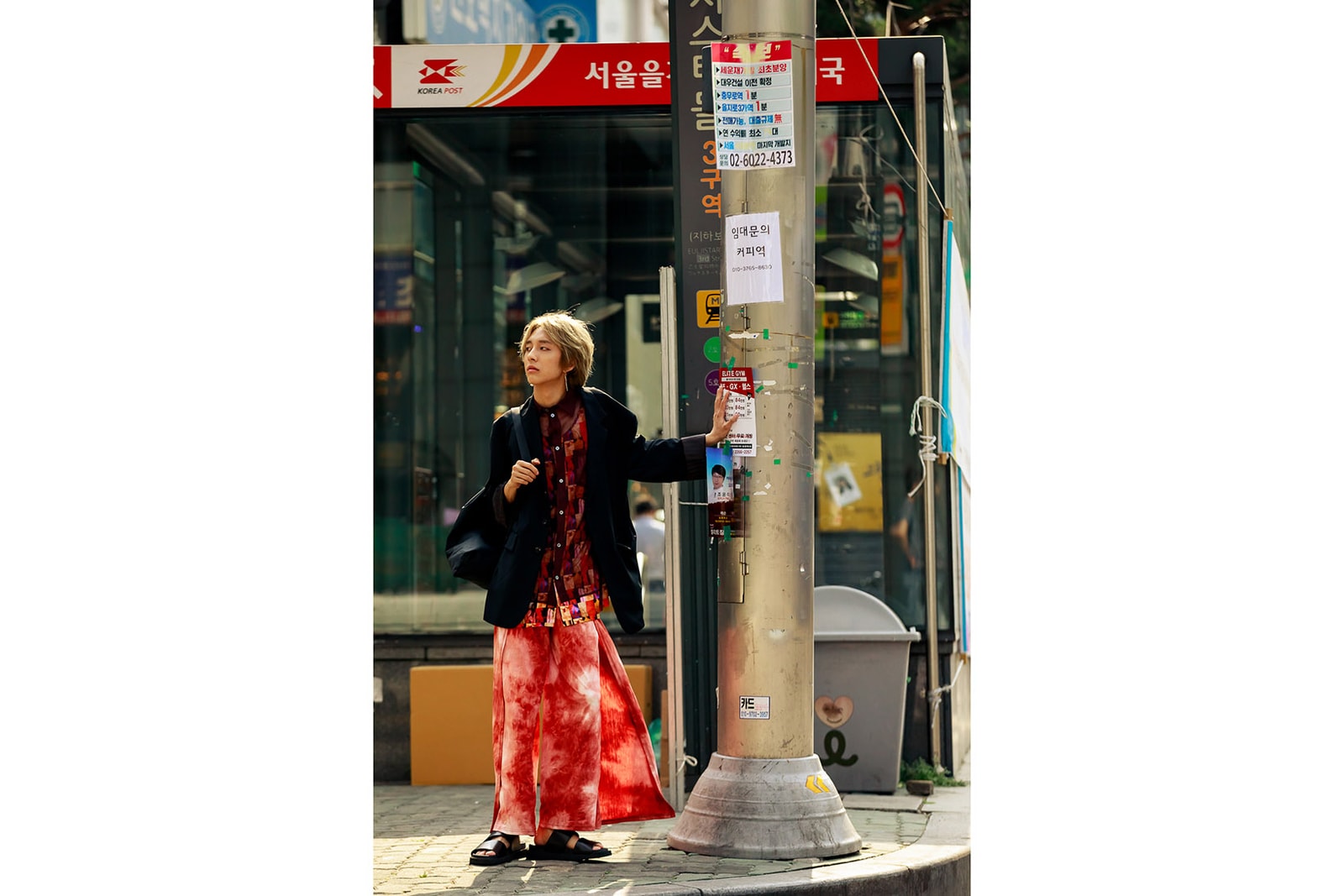 Apart from being an unsigned artist, what have been some of the most challenging parts of your career so far?
I think the music-making process in general because I am always thinking and planning what kind of image I will try out in the future, what I like, what fans like, and current trends. Right now, I am trying to find my own way by trying different things.
Not many celebrities in Korea are a role model for LGBTQ+ rights – does you feel a certain pressure to be a voice for the marginalized and use your platform to speak about issues that are important to you?
I do feel a lot of pressure because I know that my mistakes can really have a negative impact on LGBTQ+ rights. I really try to be cautious about my actions. I'm trying to be acknowledged by a lot of people as an artist that delivers positive messages and champions human rights through my music.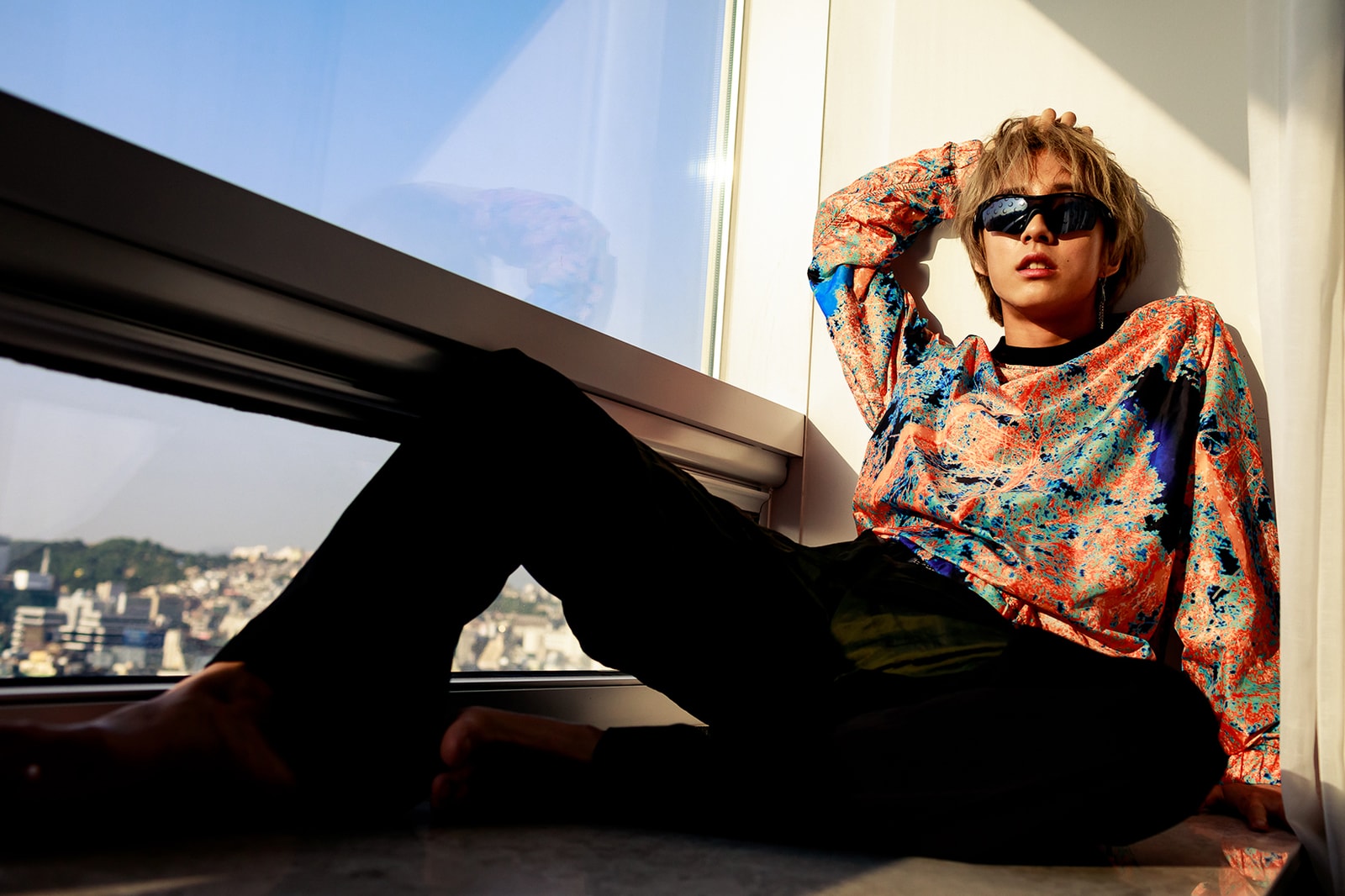 Collaboration plays such a key part for many K-pop artists; is there anyone you'd like to work with on music and why?
I've gotten asked this question a lot before but my answer always changes! I mean, it would be an absolute dream to collaborate with BTS – their message on
"Love Yourself"
is exactly what my belief is. It is my dream to be a star like them so that I can collaborate with them.
You announced on Instagram recently that you are now working with an agency on new music and a potential tour. How did that deal come about and what can we expect from you in the coming months?
Right now, there's not much I can say because things are still being finalized at the moment! However, I do have so many things planned and I hope to come back with new music soon and hopefully go on to fan meetings and a world tour!