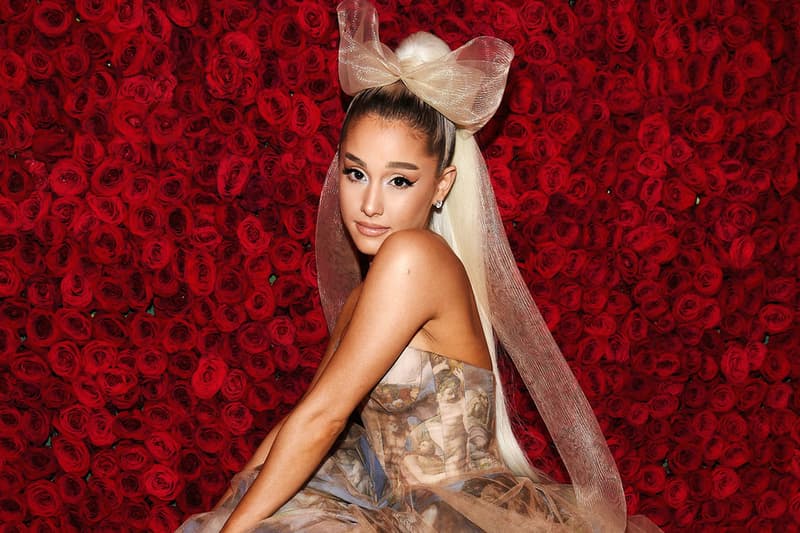 Culture
Ariana Grande Announces Acting Role with Jim Carrey on 'Kidding'
Going back to her 'Victorious' roots.
Ariana Grande Announces Acting Role with Jim Carrey on 'Kidding'
Going back to her 'Victorious' roots.
It seems like forever ago that we saw Ariana Grande making her TV debut on Nickelodeon's Victorious playing Cat Valentine. While her flaming hot red hair is gone, it looks like her acting days aren't. The star has already been busy releasing new music and shooting Givenchy campaigns, and now to add to the list, she is making a television comeback on Jim Carrey's upcoming season of Kidding.
Ariana Grande posted a photo on Instagram earlier today with Jim Carrey confirming the announcement. Although not much about the role is mentioned other than it being "tiny," the teaser shows her wearing a pair of wings and her signature high ponytail. The caption reads:
"there aren't words. i've been staring at my screen and no words do this moment justice. thankful for the most special experience of my life. nothing is crazier than getting to work with and spend time with someone whom you've idolized and adored since before you could speak. actually, what's even crazier is discovering that person to be more special and warm and generous in person than you ever could've imagined. i get to make a tiny appearance on the hilarious and deeply moving show Kidding next season. this was a DREAM of an experience. thank you thank you thank you Jim and thank you Dave for having me. i have so much more to say but words actually can't …. cover it."
The star has expressed her admiration on Twitter before for the comedy actor, and also has a tattoo of a quote from one of his movies, The Truman Show – "In case I don't see ya, good afternoon, good evening, and goodnight!" Scroll down to see her IG post, as well as her Tweets with Jim Carrey.
For more celebrity news, take a look at Jordyn Wood's interview about Tristan Thompson and Kylie Jenner here.
thank u so much for your kindness. ? i don't think u understand how much i adore u or what u mean to me. thank u for taking the time to share this w me. you are such an inspiration. i can't wait to tattoo this tweet to my forehead. sending you lots of love & all things happy. ? https://t.co/bsCCdCx39D

— Ariana Grande (@ArianaGrande) April 22, 2019
Share this article