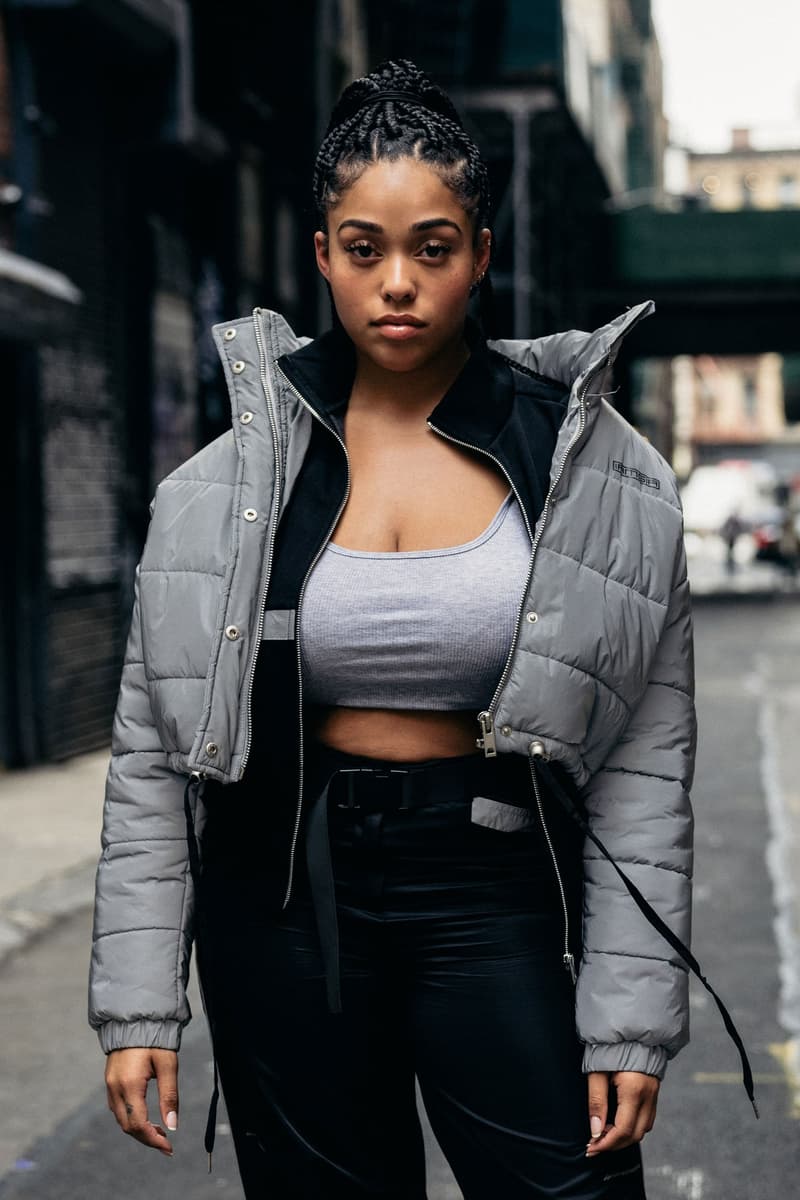 Jordyn Woods Opens up About Tristan Thompson, Her Friendship with Kylie Jenner and Online Bullying
The first time going public with her story since 'Red Table Talk.'
Culture
Jordyn Woods Opens up About Tristan Thompson, Her Friendship with Kylie Jenner and Online Bullying
The first time going public with her story since 'Red Table Talk.'
Ever since the drama with the Kardashian-Jenners, Jordyn Woods has been relatively quiet about what went down. In March, she appeared briefly on Jada Pinkett Smith's Red Table Talk show and now, she is going public about her side of the story for the first time since. She appears on the cover of Cosmopolitan UK's September issue and gives an interviewing speaking on Khloe Kardashian's ex, Tristan Thompson, her relationship with Kylie Jenner and the concept of clapping back. She also goes into topics such as online bullying and body positivity.
After an alleged kiss between Tristan Thompson and Jordyn Woods, things have changed significantly for the star. Recounting the moment it happened, she said, "I didn't know how to feel. I was like, 'That didn't just happen.' I [told him] 'I need to go.' I was leaving already so I walked out immediately. I got in the car. I was in shock." The aftermath was not only a strained relationship with the Kardashian-Jenners, but she also received a slew of online commenters attacking her on social media. Jordyn Woods said:
"I don't believe in clapping back or reacting out of emotion. I could have handled this a million different ways, but I just went with what felt the most natural to me. Would I ever have wanted this to happen? Never. But sh*t happens. And in the end, I never want to see anyone hurt; I would hate to be the reason for anyone's pain. We all have to go to sleep with ourselves at night. It becomes addictive to look on the internet, to look at your name. When I would look at my name and see all of the things that people were saying, it became like a tumor. It became cancerous to me."
Later on in the interview, she goes into what being a black woman and being body positive means to her. She recounts a few instances where she was demonized in public as a black woman and also how she faced questions about whether she was still a body positivity advocate after losing weight while grieving over her father's passing. "I feel like being body positive means wanting to be the best version of yourself. If you want to be skinny, big or whatever you want to be, you have every right to be that, as long as you're being good to your body," she said.
When asked about her current relationship with Kylie Jenner, Jordyn answered hopefully:
"I love her. That's my homie. I hope everything falls into place and that we can all grow and build our relationships with our family and God and come back together one day and be stronger and happier."
Take a look below to see the images from her cover shoot. For more on Jordyn Woods, here are our favorite makeup tutorials to recreate her beauty look from Red Table Talk.
Share this article