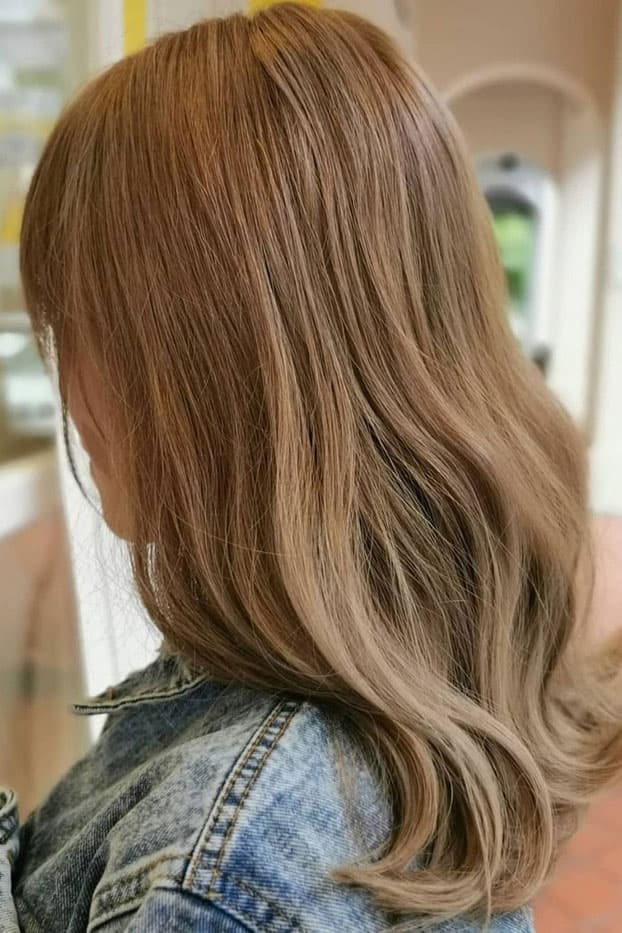 Milk Tea Hair Is the Latest Hair Trend in Asia
Calling all bubble tea lovers.
Right now, Japan and Singapore's buzzy new hair dye color is milk tea. The color is multilayered with a glossy, light brunette wash over it, making it perfect for summer.
According to Allure, the trend surfaced on Instagram, where multiple accounts have been using the hashtag #milkteahair. The color itself lays somewhere between a cool and warm tone, making it great for all skin tones. And while you can certainly adjust the warmth and coolness to your own preference, the neutral tone is what separates it from a regular brunette.
To achieve this color make sure to neutralize the brassiness by adding ashy shades to prevent any yellow tones from peeking out. Personalize this look by turning it into a balayage if you're feeling adventurous by really darkening the roots. Under the summer's harsh sunlight, let this color trend brighten your face.
Let us know what you think of #milkteahair in the comments below.
Share this article