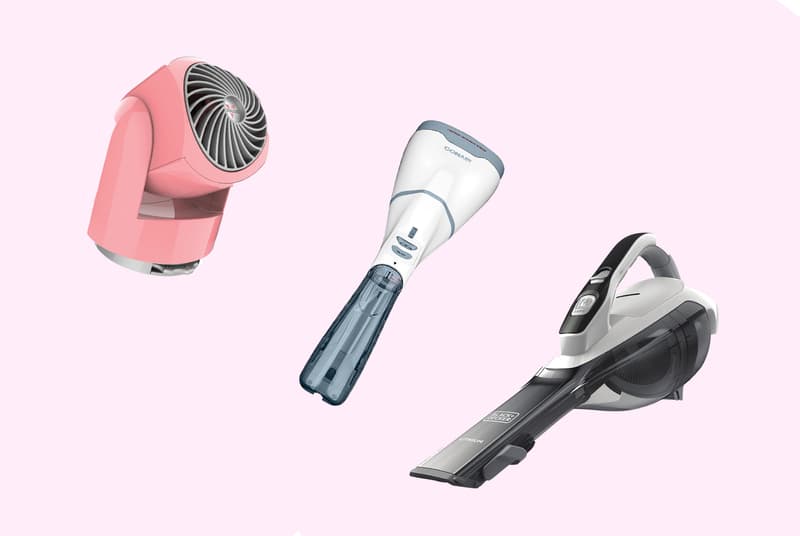 Tech
Art & Design
The Best 10 Dorm Room Essentials For All Your Back to School Needs
School is almost back in session.
The Best 10 Dorm Room Essentials For All Your Back to School Needs
School is almost back in session.
Shopping for your first year away from home before you head to college can be a bit difficult. There are so many emotions leading up to the big day: anxiety, sadness and excitement to name a few. If you've been stuck in your feelings our latest roundup is filled with a few must-haves that are impossible to get by without for your first few semesters.
Whether you're in the market for beauty, tech or desk accessories, scroll down for essentials ideal to have rather than borrowing from a neighbor. In our list, we've also managed to categorize our editor-approved picks. A range of budgets are included in our dorm essentials; we've handpicked products starting at $21.99 USD and ending at $350 USD. The budget-friendly standouts in our latest roundup include a cordless vacuum, desk set and mini beauty fridge.
Tech
TOP PICKS: If you're the type to keep things clean constantly, you'll definitely be needing Black & Decker's Cordless Vacuum and Conair's Fabric Steamer. Both of these picks will make your life easier since they are not normal-sized. While you're at it, Marshall's Killburn Bluetooth Speaker and Major III Bluetooth Over-Ear Headphones are great options for those who enjoy blasting their music as they get work done. Both of these new-age designs provide supreme playback and also look great while doing so.
Luxe Room Decorations
TOP PICKS: Everyone needs a mirror to get a look at what themselves before heading to class or simply just a trip to the caf. Renwil's Reynolds Mirror features a chic, low-profile matte black iron frame. The sleek rectangular design is sure to add a hint of minimalism to your dorm room. It also goes without saying that you'll be needing a bedroom set. Here enters Treasure & Bond's Relaxed Cotton & Linen Duvet Cover in "Olive Spice." This cotton and linen duvet cover set comes in a grown-up colorway and features a natural texture.
Desk Must-Haves
TOP PICKS: For your first desk essential, look to Vorando's Flippi V6 Fan in "Pink" to start you off. This pick has a bit of a retro design and features silver detailing. Up next is Surya's Home Boomer Table Lamp in "White," this modern light fixture created with gold accents includes simple design cues.
If you are an organizer, russel + hazel's Signature Solution Desk Set will keep your paperwork, homework and essentials intact. To round out your desk area, be sure you pick up Serene House's Ultrasonic Aroma Diffuser. This pick provides a sophisticated way to fill your space with the scents that you enjoy.
Beauty
TOP PICKS: We couldn't forget about the beauty lovers and those obsessed with their skincare routines. Coolilu's Mini Beauty Fridge & Warmer is perfect for you if you're a diehard beauty junkie. This fridge is perfect for storing products, snacks and even game-day drinks. In case you'd like to keep things warm, that option is available as well.
---
Share this article