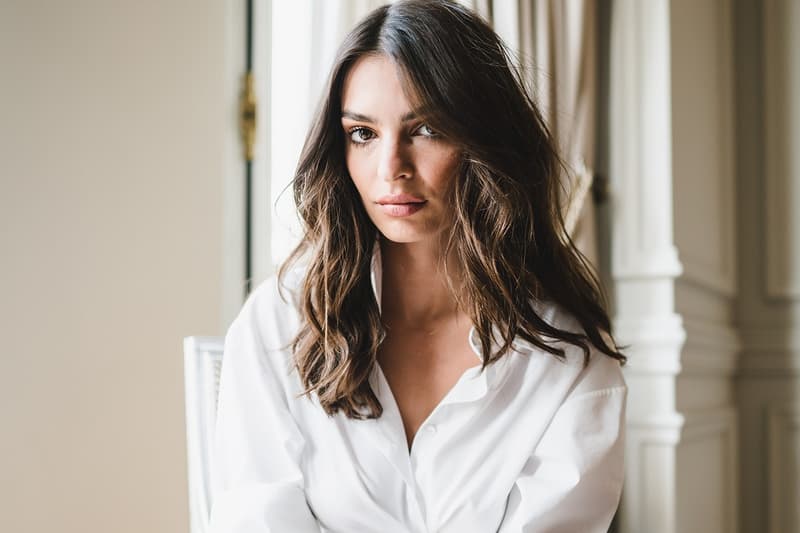 Culture
Emily Ratajkowski Opens Up About Feminism and Double Standards in New Essay
Published on 'Harpers Bazaar.'
Emily Ratajkowski Opens Up About Feminism and Double Standards in New Essay
Published on 'Harpers Bazaar.'
Emily Ratajkowski recently unveiled her innermost thoughts and opinions on feminism, respect for women and more in an extensive essay in Harper's Bazaar September 2019 issue. She begins the essay looking back on her freshmen year at UCLA, in which she was enrolled in a gender studies course that changed her outlook on gender dynamics.
Throughout the essay, she explores her earliest moments realizing that she enjoys the embodiment of being "hyper femme." She shared that at 12 or 13 she enjoyed wearing lip gloss, and trying on lace bras. But during this time in her life she cited being influenced by "misogynistic culture." It's important to note here that the term "misogynoir" was coined by a black feminist scholar, Moya Bailey. With that being said, Ratajkowski also shares that she's aware of her status as a cis white woman in society and the privilege that grants her.
At another major point, she looked back on the moment when one of her friends declared she was "hyper femme." This caused her to reflect back on a middle school teacher who told her "You can't expect anyone to respect you," because of how she chose to dress. She notes that there were plenty of moments in which she received warnings on being "sexy" from men and women. She chooses to look at being hyper-feminine as a strength and doesn't support the belief that society looks down on women for embracing "what it means to be sexy."
In closing, she shares her ultimate opinion on women in society:
"In the era of selfies and social media, they are prone to immediate feedback and criticism. More than ever, they are doubting and questioning everything about their identities. The one thing they can have is their own choice. Ultimately, however one decides to represent themselves, whether it be heteronormative or completely unidentifiable, is that person's personal choice."
To read the entire essay, head over to Harper's Bazaar. While you're here, check out Emily Ratajkowski's skincare and beauty routine.
Share this article