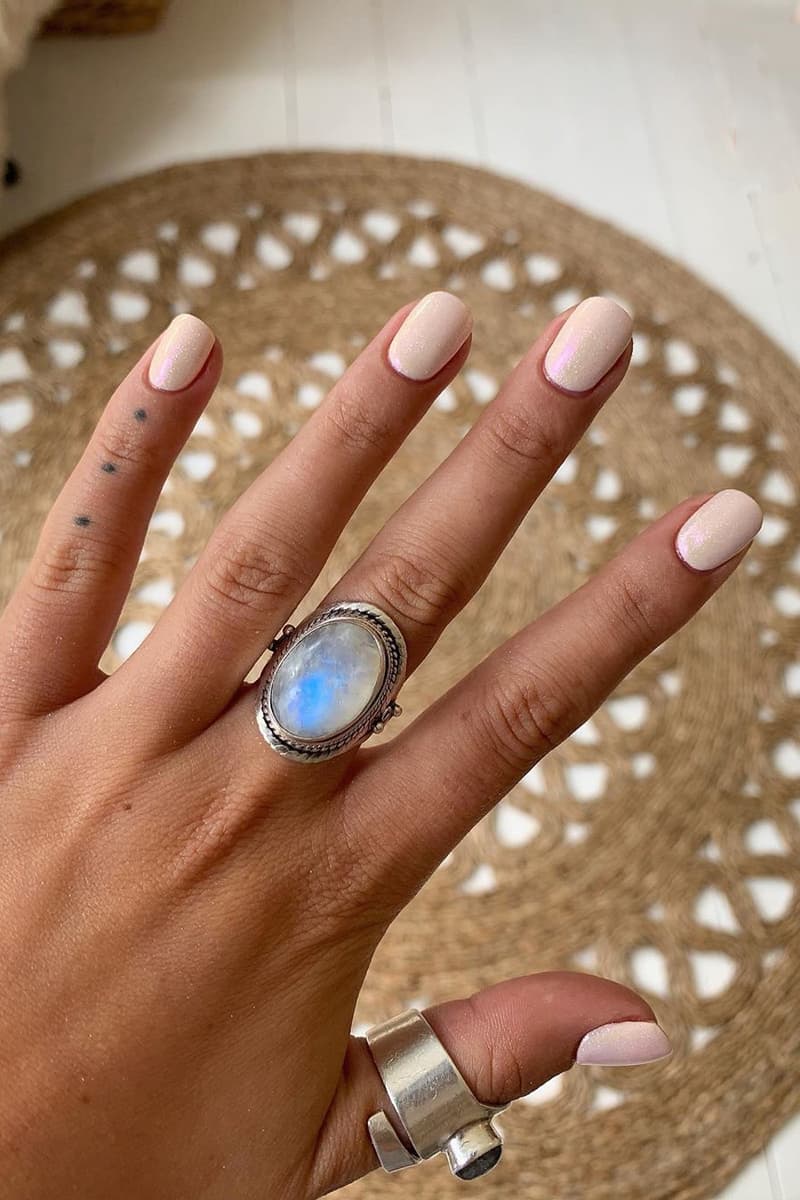 5 Things You Need to Know About Dip Powder Nails
Are they too good to be true?
Nothing beats a set of fresh nails, especially ones that last for a long time. There's a wide array of manicure types, and if you've been looking for your nail inspo on Instagram, you could not have missed seeing dip powder nails. Not only are the videos addicting to watch, but powder manicures are supposed to last longer than regular gel manicures.
It may sound too good to be true so if you were wondering what dip powder nails are exactly, read on to hear five things need to know.
Dip powder nails are somewhere between a regular manicure and a fake acrylic nail.
Unlike gel manicures, dip powder nails don't need UV rays to seal the nail polish. The way it's applied is by alternating between dipping the nail into finely milled pigmented powder and layering on a clear nail base. The manicure is then topped with a sealant, and can last for up to a month. Watch the video below to see how it's applied.
Hygiene is a concern when it comes to dip nails.
You can already probably guess that dipping your nails into powder isn't the most sanitary thing and can be a cause of nail infections. If you're at a salon, you'll have to forget the Instagram-worthy dipping videos and make sure that your nail technician is using a brush. But if you're wanting to try this at home, Revel Nail and Kiara Sky offer DIY dip powder nail kits, but it can be messy and difficult, so do it at your own discretion.
Dip powder nails are relatively safe but can be harmful.
In a nutshell, dip powder nails are equally as safe as gel manicures, but they can contain harmful chemicals like all other nail products. Make sure to check the packaging for ingredients, such as MMD, that can severely damage your nail plates and do your research to make sure the products are being applied properly. To be safe, get your nails done at a salon rather than at home.
Be patient when it comes to removing dip powder nails.
Similar to gel manicures, dip powder nails will take more time and effort to remove than regular nail polish. First, you need to file off the first layer to break the seal and then soak the nail in acetone with cotton pads and aluminum foil. You can try at-home kits such as Nails inc's Gel-less Gel Nail Polish Remover Kit ($19 USD), but the safest option is still to go to a nail salon and get them removed professionally.
Nail care is essential.
Whether you're wearing regular nail lacquer, dip powder nails or acrylic nails, nail care is of the utmost importance. Give your nails some room to breath inbetween manicures and make sure they stay hydrated. Go for cuticle oils such as L'Occitane's Shea Nail And Cuticle Oil ($19 USD) or Deborah Lippmann's Nail Cuticle Treatment ($20 USD) and hydrating masks such as Dr. Jart+'s Dermask™ Hand Hydrating Mask ($12 USD).
---
Share this article