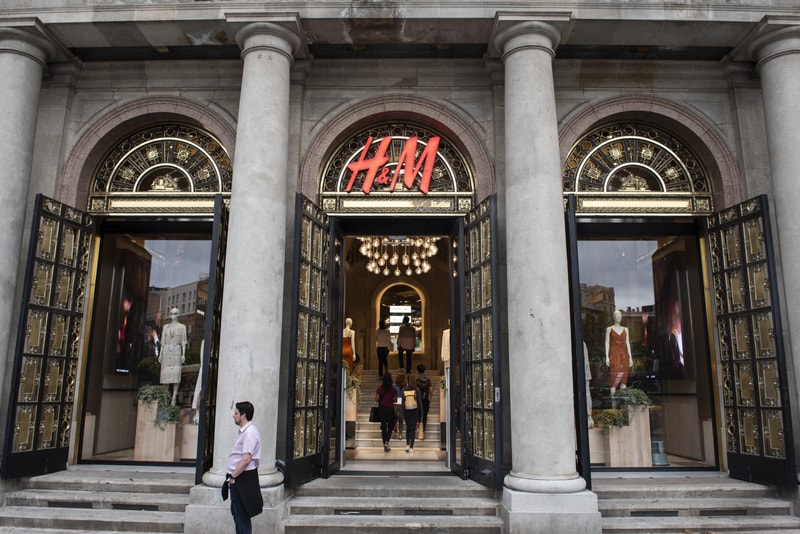 Is Sustainable Fast Fashion Just a Marketing Scam?
Not as green as you might think.
With Zara going green and H&M signing an agreement to eradicate plastic waste and pollution, fast fashion brands have been making commitments to become more sustainable. It seems like a dream to be purchasing budget-friendly items without the guilty conscious that you're harming the environment, but a recent report shows that it could be too good to be true. According to an article in Fast Company, the Norwegian Consumer Authority is calling out H&M for being too vague about its environmentally conscious efforts.
What it comes down to is that the fast fashion brand isn't providing enough information. For example, H&M released its Conscious clothing line in 2010 with the description that it's "made with sustainable materials such as organic cotton and recycled polyester," but there isn't a proper definition of what exactly "sustainable" mean. Not to mention, organic cotton and recycled polyester are vastly different materials that have a wide range of impact on the environment. Elisabeth Lier Haugseth, Director General of the CA, clarifies that H&M may not be completely falsely advertising, but rather, just allowing consumers to think that its products are greener than they are:
"We would like to underscore that we consider H&M's claims to be misleading—not false. According to Norwegian marketing law, claims about a product's main qualities must be easily accessible and understandable for the consumer. Claiming that a product is 'sustainable' when it is not immediately clear what in particular about the product makes it 'sustainable' will more often than not be misleading."
H&M responded with the following statement:
"We are pleased that the Norwegian Consumer Authority shines a light on marketing of sustainable alternatives. We have a good dialogue with them regarding how we can become even better at communicating the extensive work we do. We had a very good meeting and talk with them and we are glad that they want to work with us and help us provide correct and clear information to consumers."
H&M isn't the only company using vague buzz words to describe its collections. Brands such as Zara have claimed that they will use materials that are organic, more sustainable or recycled but we run across the same problem of not understanding what these words mean. These companies aren't delving into the information of what the trade-offs are. For example, even with organic cotton, it can decompose and won't add to our landfills but the material is still using a lot of water and energy to manufacture.
With these issues coming to light, we hope that brands will become transparent with consumers and make positive changes for the environment. If you're interested, read our article on how you can make more sustainable shopping choices.
---
Share this article