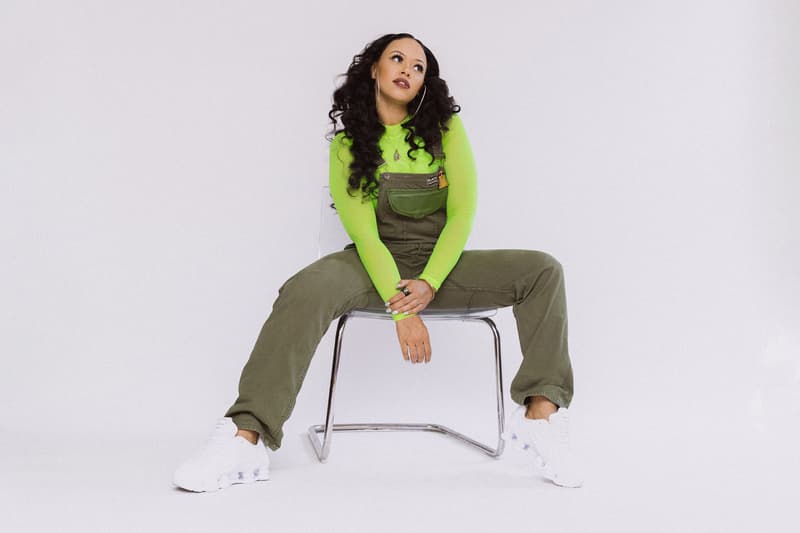 Music
Elle Varner Details Latest EP 'Ellevation,' Opens Up About Her Artistry & Timely Return to R&B
The songstress discusses her distinct journey in our exclusive interview.
Elle Varner Details Latest EP 'Ellevation,' Opens Up About Her Artistry & Timely Return to R&B
The songstress discusses her distinct journey in our exclusive interview.
Back in 2012, Elle Varner was fresh on the scene for avid R&B fans that had never heard a voice like hers. That year she dropped Perfectly Imperfect, an 11-track album that showcased her range, her stunning vocals and her knack for eccentricity. Accompanying her vocals was her unforgettable natural hair and colorful personal style. Thinking back to that year, you couldn't go anywhere without hearing her single "Only Wanna Give It To You" featuring J. Cole. This track alongside another single "Refill" would push her to the forefront of the R&B conversation. Both songs would later lead to her solidifying a core fan base that has stuck with her since then.
A graduate of New York University's Clive Davis program, the Los Angeles native noted in her Vibe profile that she was a singer even in her younger years despite never taking formal lessons. Both of her parents are what you'd call musically inclined as they're both songwriters. That skill is one of Elle's most distinct characteristics. On her debut album, which came in at No. 4 on Billboard's 200 chart, she was noted as a songwriter on almost every single track.
Over the years, Elle has managed to maintain her presence as a household name due to her talent. It's interesting how social media and streaming have now become definitive factors for artists. When she emerged, talent and grit were two of the most important factors Varner believes separated her from the flock of singers who were looking for the spotlight. Tracks like "Damn Good Friends" and "Sound Proof Room" are two songs that stick out as strong additions to Perfectly Imperfect.
Back in early July, Varner unveiled Ellevation, a 9-track EP filled with an assortment of beautifully written songs. Led by the lead single "Pour Me (Thinkin bout u)" featuring Wale, Ellevation is proof that she has been cultivating her sound and voice. Though it's just 35 minutes, the release sticks true to her roots: love, feelings and getting over a past love. With the assistance of unforgettable beats, Elle's lush vocals are filled with depth. Standouts on the EP include "Casanova," "Kinda Love" and "Wishing Well" featuring Rapsody.
We recently got a chance to catch up with Elle Varner and hit up her concert at Sony's Music Hall in New York City. Keep reading below for our exclusive interview in which Elle expands on her breakout years in the industry, how the industry has changed and why she details love and heartbreak in her music.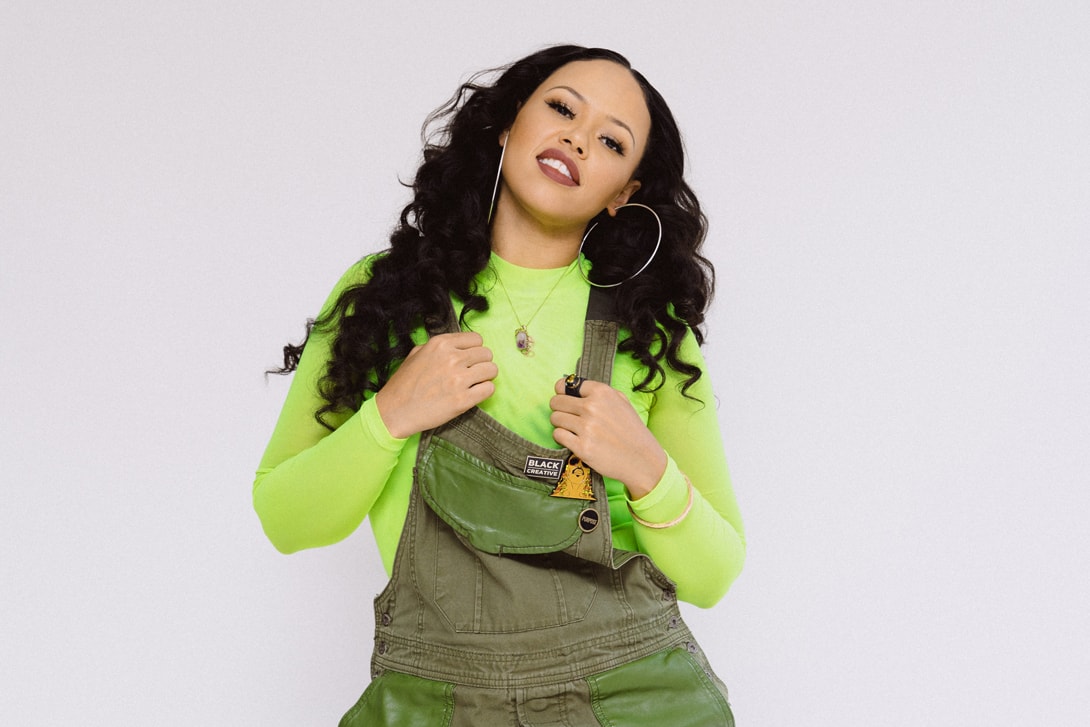 How does it feel to release your latest album Ellevation?
It feels epic. I waited [so] many years I don't regret anything and I'm elevated. I'm happy, I'm ready to shine and share and grow.
What was the writing process like for this album?
The writing process was different for these songs. I feel like I wrote more in a stream of consciousness. I just captured what I was feeling versus at other times I've taken a more academic approach to songwriting in the past using structure, themes and A/B format, verse, chorus, verse, chorus. With this it was much more free, I just wrote what I felt.
Were you heavily involved in the production process? How so?
Yeah, so I found the producers I was working out in Los Angeles with some guys. [One] was my violinist for a short period of time and we actually started working together after years of not even talking and he brought me in with some guys who had been working with Brent Faiyaz. That was my healing crew, I got to be the queen bee and do what I wanted and they supported me in what I wanted. Like my voice was more pronounced.
1 of 2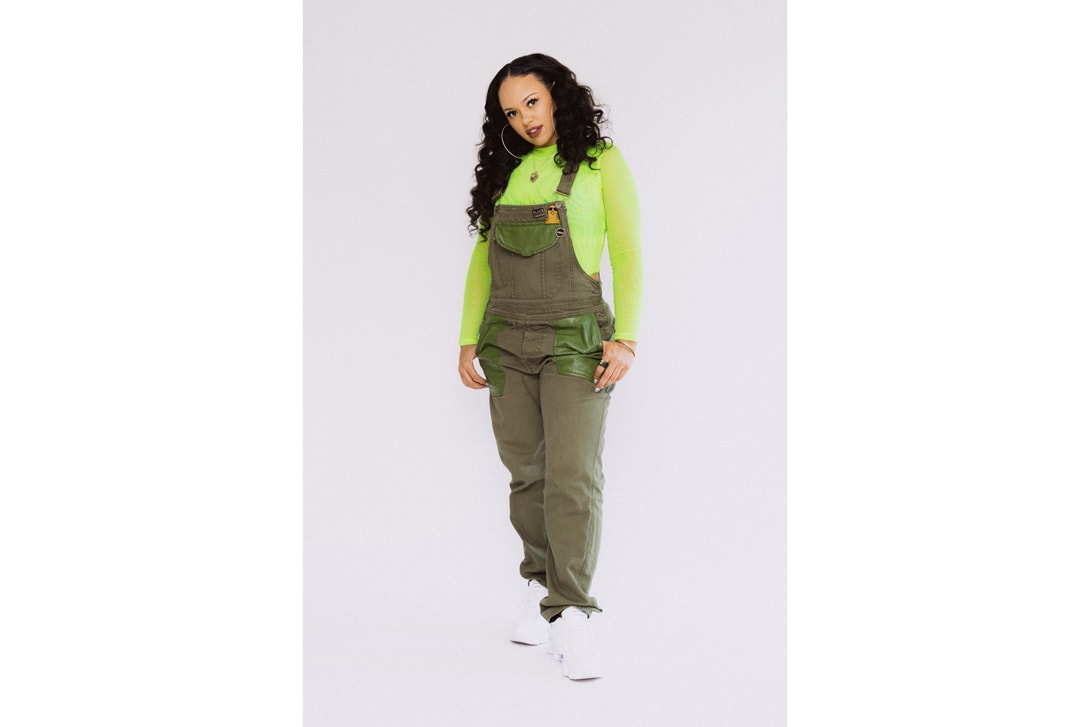 2 of 2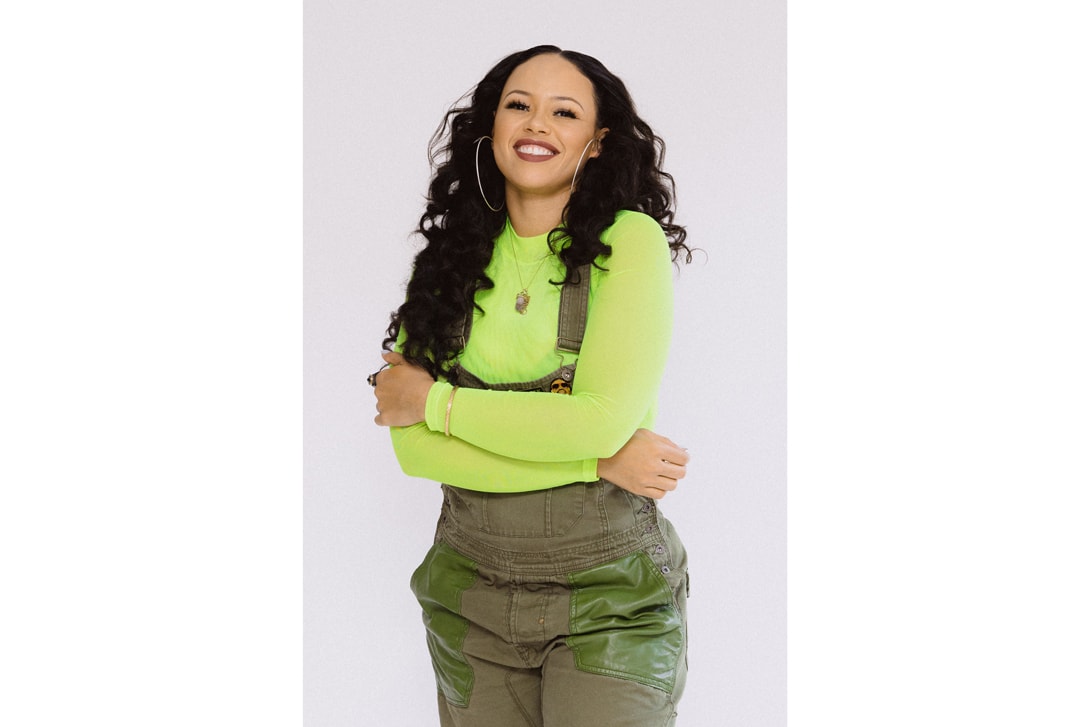 Can you speak about your breakout years in the industry, 10 years ago and how they've influenced your current project?
It was the beginning of my professional career, I had already been doing music since I was like 12. But on a professional level, I just wasn't an artist. I hadn't started [yet]. So I was writing for people, I was co-producing with my dad. My work was being used and paid for, but when I stepped out as an artist, everything was new.
I had a unique experience. I was one of the last artists to really release a physical CD [and] to get a deal without having any following, just off the strength of my music and my songs. I had already been performing in clubs like Bowery Ballroom [and] going to rap battles and being the only singer. Just getting out there, I performed in front of 10 people a few times and then the next thing you know it was 10,000 to 15,000 people opening up for Alicia Keys — that was my first show.
2012 [was the breakout year for me], I think it's a part of every artist's journey, a special time. That was my elongated freshmen year and I think in a lot of ways this is like my graduation into the world of you're out there now, you're on your own two feet, it's your world, it's your music, your style, your sound.
Is it important for you to touch on love, heartbreak and the genuine feelings that come out of these two areas in your music?
I do, I'm a singer-songwriter. So there [are] different layers to songwriting: there's songwriting just [like] Diane Warren [who] can write a song about anything, she's one of the greatest of all-time. Sometimes you have someone like Carole King, who is writing about themselves and their own experience but anyone can sing those songs. I would say honestly a lot of my songs have been tailored for me. I have written songs for other people but this project itself is definitely giving you insight into my life and my experience.
Throughout your career you've maintained a core audience, why do you think you've been able to do so?
I think I've always remained true to myself and people respect that. It's different, I'm the Elle crayon, there's only one Elle crayon. There's a million beautiful colors, you might want a different crayon this day, but when you want that Elle crayon, you know what you're going to get. I think I inspire people just by being myself and letting them know it's okay to be themselves.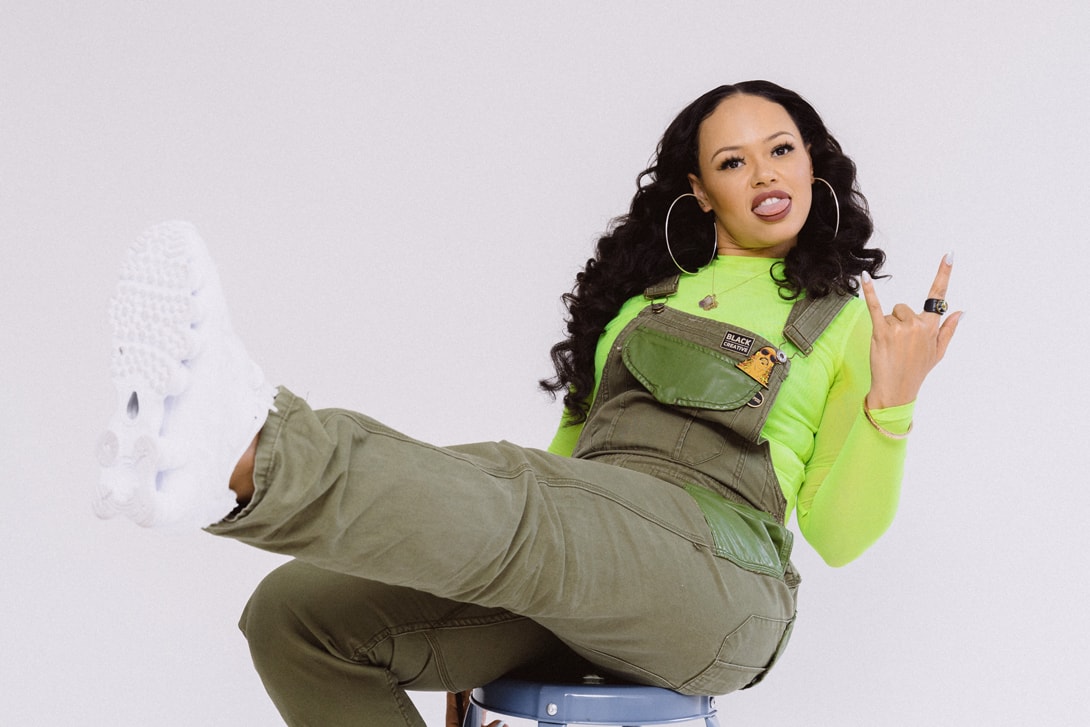 In what ways do you think the music industry has changed since you released your first full-length album?
It's changed drastically, the world has changed. I mean we have a reality star for a president. I saw this interview with Leo DiCaprio last night talking about streaming, and it's great in certain ways, but then at the same time you can sit there and have this amazing show and watch eight episodes at one time. You might not go to the movies and you might not take the time to appreciate something shot on film. So when you can do it, I'm like "listen, if I did it before I'm going to do it again."
When I did "I Only Wanna Give It To You," it sounded like nothing that was out, it worked. "Refill," again sounded like nothing that was out. I pretty much stayed in a traditional R&B with a little twist. I don't go all the way left or right, that's what I'm committed to. I think that there's nothing wrong with that. It's very saturated, anyone can be an artist, anyone can be anything. It doesn't matter how you do it, it's hard as f*ck. It's going to be hard work regardless, so the ones that last are you going to be the ones that push through. You can't fake the work. [Social media] is a curse of comparison but it's important to shift your energy and do what you really want to do.
1 of 3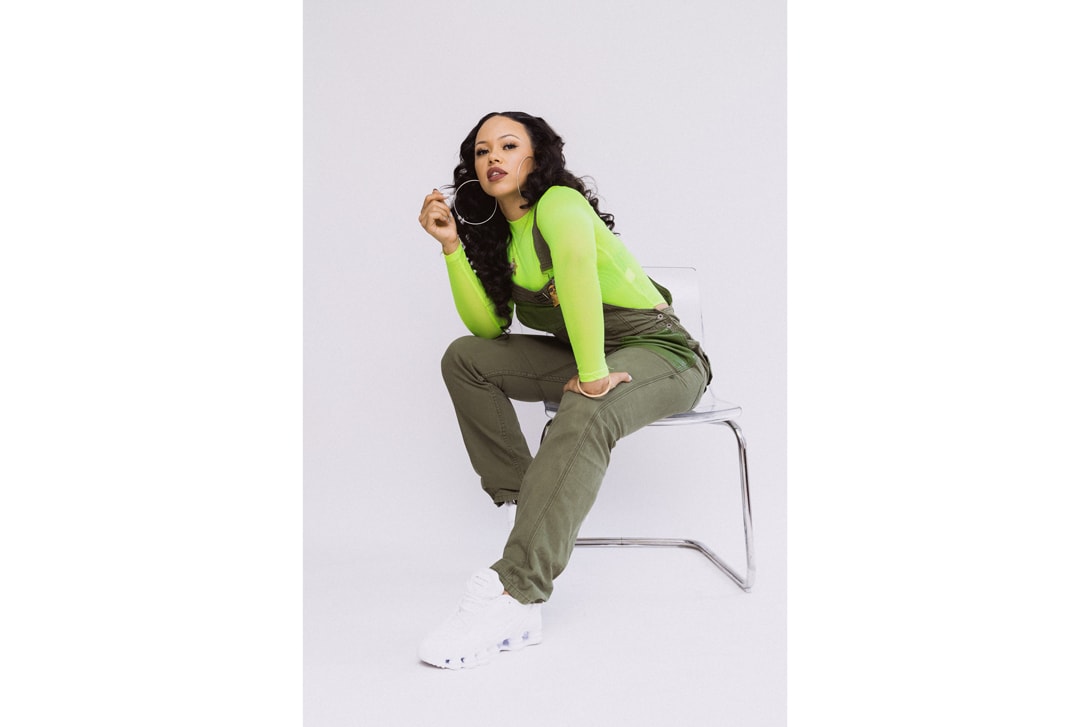 2 of 3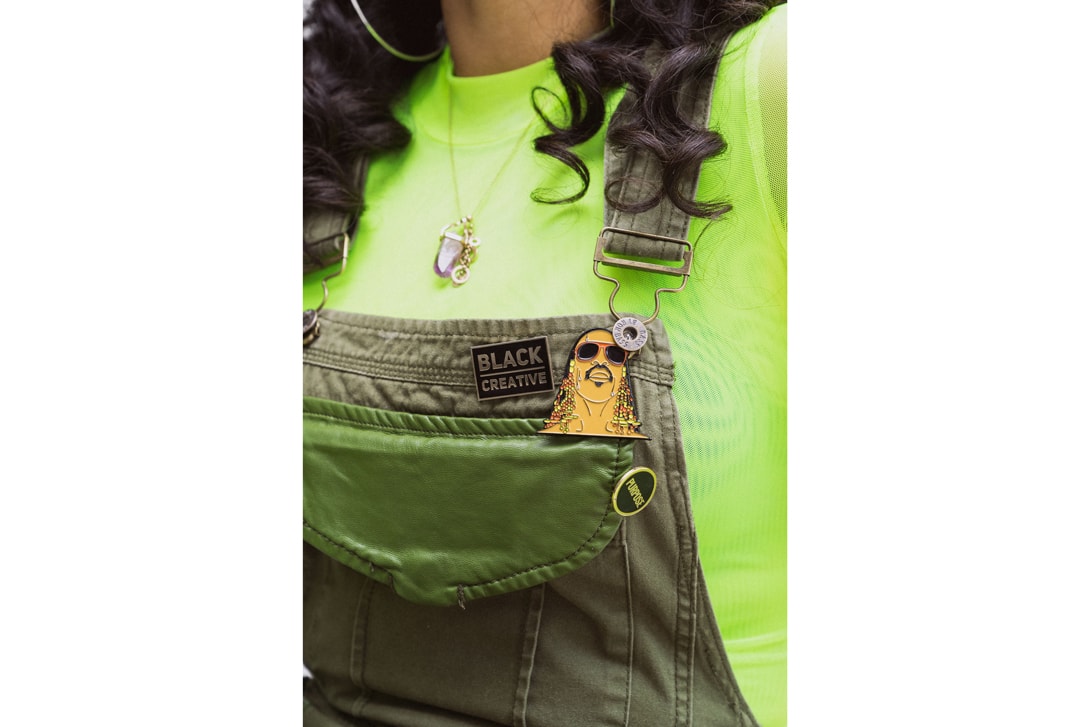 3 of 3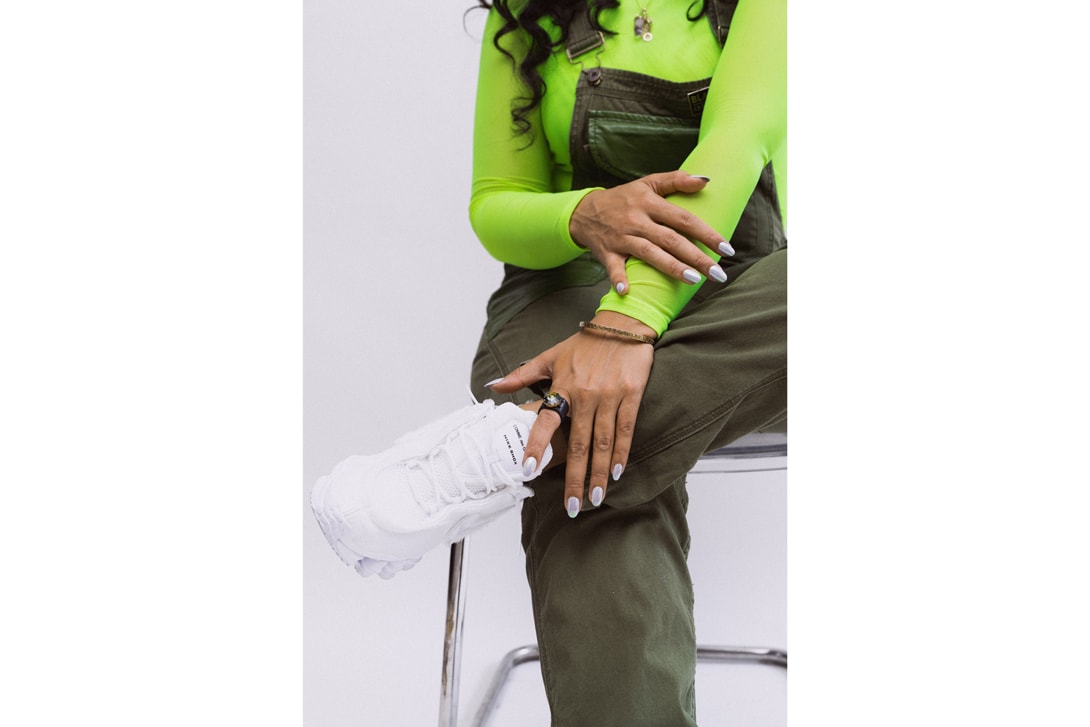 Can you share key moments you've experienced throughout your career that are standouts to you?
Getting the call that I was nominated for a Grammy in either late 2012 or 2013. I fell to the floor and was screaming. I was like, "I'm nominated for a Grammy." Probably the first time I heard myself on the radio. It might be strange but I still feel that way, it doesn't get old, I don't want it to get old. And I don't want it to get old, that's the excitement that keeps me going.
As an R&B singer, who do you look to for inspiration?
Mary J. Blige. Especially seeing her this past couple of months at the BET Awards. She had a big impact on me and my friend. Erykah Badu, we were like eight or nine years old listening to her albums not knowing what she was talking about but we were obsessed.
I think Smokie Robinson, Stevie Wonder. Especially the ones that have gone on and stood the test of time: Diana Ross, Beyoncé'. Lucky Daye.
Who are you listening to on a daily basis?
I listen to a lot of world music, Brazilian music, jazz. 6lack. Loner, my brother is about to come out with something, [so] be on the lookout. I like Mahalia from the UK, I like her songwriting too.
---
Share this article