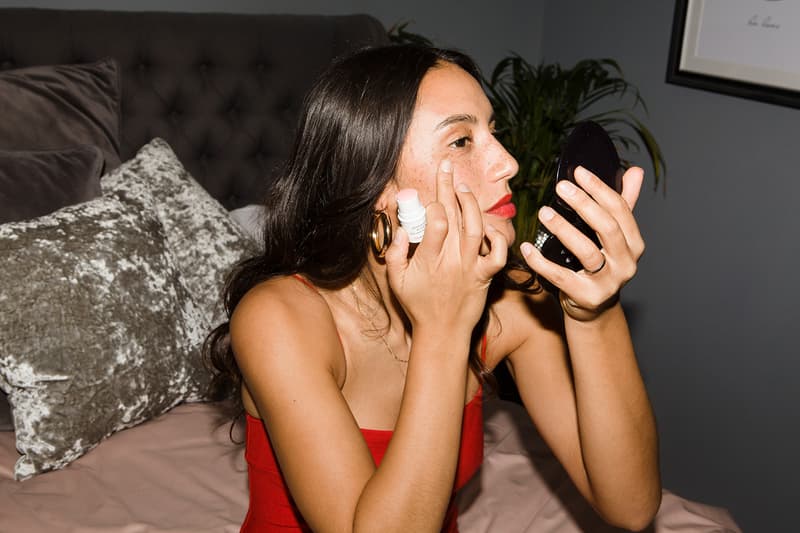 1 of 2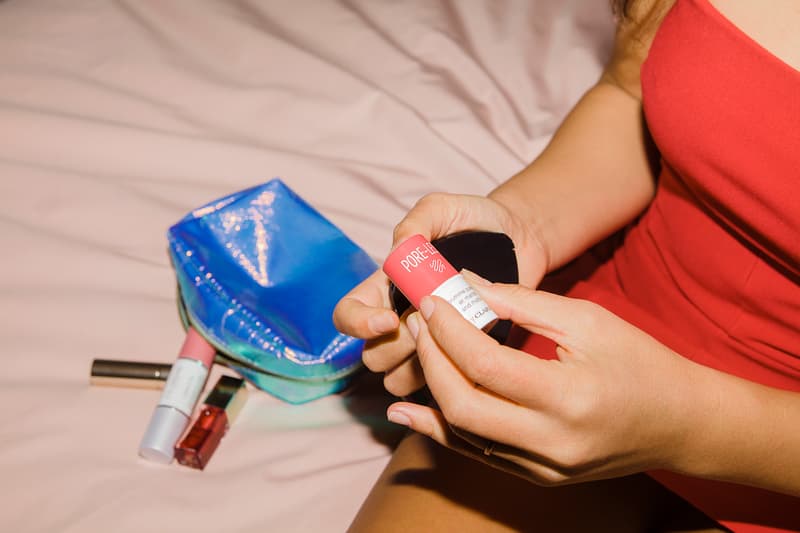 2 of 2
Beauty
Jessica Skye Talks Us Through the Beauty Routine That Salvages Summer Skin
A quick boost for that summer glow.
Jessica Skye Talks Us Through the Beauty Routine That Salvages Summer Skin
A quick boost for that summer glow.
Yogi, DJ and producer Jessica Skye has spent the summer months island-hopping from yoga retreats to teaching yoga on rooftops all over London. Alongside mixing music late into the night at music festivals and designing her t-shirt line, Skye manages to keep her skin looking dewy, fresh and of course, Instagram-ready.
We caught up with Skye to talk beauty tips in the midst of a balmy London summer and self-care on the go. Using the My Clarins range of vegan, plant-based products, Skye is able to utilize nourishing vegan ingredients like huang qi to detoxify, re-charge and boost radiance while living life on the road. Loyal to her morning routine wherever in the world she may be, the yogi will wash her face in the morning with My Clarins RE-MOVE Purifying Cleansing Gel. "I find that massaging the skin is super important to keep circulation healthy and allows your blood to feed the skin with oxygen and nutrients," says Skye.
When prepping to play a DJ set at a summer festival, Skye's makeup is always pretty simple: "fresh skin, a bit of bronzer and My Clarins PORE-LESS Matte Stick. I love a black flick on the eyes and a red or plum lip." Sometimes after one gig, it'll be back on the road to teach a yoga retreat on an remote island – keeping healthy while travelling is also a major part of maintaining balance, energy to teach yoga and bright skin. "If I don't put my health and energy first, I'm less likely to perform well elsewhere," says Skye. Skye also stays refreshed on the go with a few sprays of her My Clarins RE-FRESH Hydrating Beauty Mist.
As the yogi's workweek is in constant flux, she's taken control of reducing her 5 AM wakeup times and hiring instructors to help her out here and there. Skye also finds taking time to herself before the end of the day to assist with this: think candle-lit soaks in the bath, DIY mani pedis and face masks. Naturally, a huge part of teaching yoga and playing music for crowds is being able to perform your best, and Skye works on herself from the inside-out. The skincare fanatic takes a wholesome approach to identifying her skin type, diet and her specific skincare needs. "I'm a huge fan of skincare and always have been. Skin can change day to day depending on where I am and what I'm up to (surfing, on the slopes, sweating in a studio, on a long haul flight or just crammed on the train). Remember, your skin will naturally balance itself so don't use anything too harsh or mess with it's natural equilibrium. I suggest giving it little boosts of moisture with My Clarins RE-BOOST Mattifying Hydrating Cream, which soothes the areas that need it and when it really needs it." 
Spoken like a true guru.
Check out more of the My Clarins line on the brand's website.
Photographer

Michele Cote
Producer

Anna Carradice-French
---
Share this article