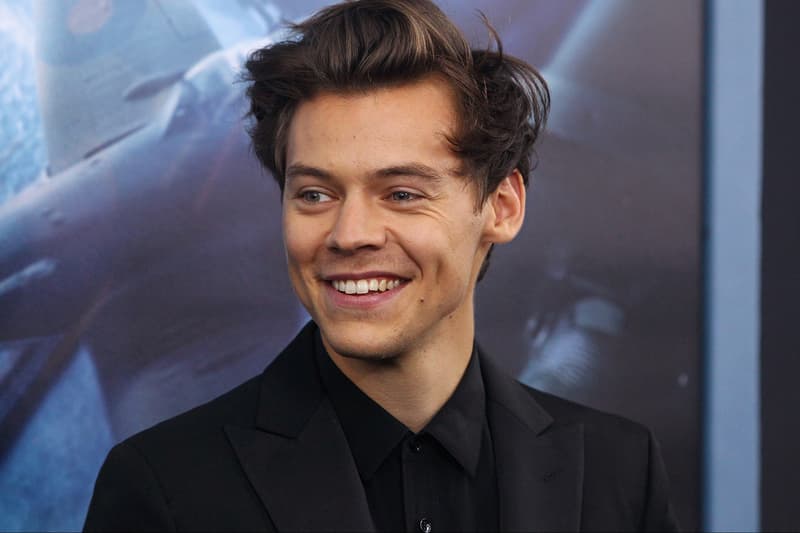 Culture
UPDATE: Harry Styles Will Not Play Prince Eric in Disney's 'Little Mermaid' Live-Action Movie
What a bummer.
UPDATE: Harry Styles Will Not Play Prince Eric in Disney's 'Little Mermaid' Live-Action Movie
What a bummer.
UPDATE (August 15, 2019): Sorry Harry Styles fans, The Hollywood Reporter has just confirmed that the former One Direction member will not be starring in Disney's live-action Little Mermaid. Following the announcement, here's how celebrities and Harry Styles fans took to Twitter to express their disappointment and even shared some bizarre theories on who will be cast as the next Prince Eric:
HARRY HAS NEVER MUTTERED THE WORDS LITTLE MERMAID IN HIS LIFE AND HE GOT THAT SHIT THE MOST PROMO A MOVIE HAS EVER GOTTEN IM CRYINDGSH

— n (@onlyftangel) August 13, 2019
No offence but Harry should still get credits at the end of the little mermaid because we hyped that shit up so much we've had it trending about 18 times KSKSKS

— Katie (@7Rings4Harry) August 13, 2019
Kristen Stewart has officially been cast to play Prince Eric in the live action of 'The Little Mermaid' ✨ pic.twitter.com/LEbyMG59ZY

— Antoinette (@filmothee) August 14, 2019
just putting it out there that I am thirsty to be in the little mermaid, will pay

— christine teigen (@chrissyteigen) August 13, 2019
we went from "Harry Styles is confirmed to be playing Prince Eric in Disney's The Little Mermaid!" to "Harry Styles is not confirmed to be playing prince eric… Yet." to "Harry styles has turned down the role of Prince Eric." pic.twitter.com/p5aKfM7lVg

— ⁎˳✧༚ (@harrysflower) August 13, 2019
Let us know who you think should be cast as Prince Eric in the live-action remake. In other entertainment news, Emilia Clarke and Henry Golding are starring in the upcoming Last Christmas movie.
---
Shortly after Disney announced that Chloe x Halle's Halle Bailey has been cast as Ariel for The Little Mermaid, Harry Styles has reportedly been in talks to play Prince Eric. The previous One Direction frontman made his acting debut in the drama-mystery film Dunkirk and was previously in consideration to play Elvis in a biopic. According to The Hollywood Reporter, Styles is now currently in early negotiations for The Little Mermaid live-action remake. The film is already packed with star power including Jacob Tremblay, Awkwafina and Melissa McCarthy.
In the original Little Mermaid story, Ariel falls in love with Prince Eric and saves him from drowning. Determined to be with her beloved, Ariel defies her father, makes a deal with the sea witch Ursula and trades in her voice and mermaid tail for legs to be able to live on dry land. While Prince Eric is the only Disney Prince that doesn't sing in the original cartoon franchise, the casting of Halle Bailey and Harry Styles as well as the involvement of Hamilton creator Lin-Manuel Miranda hints that revamped and original music will be a big part of the film.
The movie is set for preproduction in early 2020 with a release date to be announced. For more Little Mermaid news, read about the controversy around the movie's casting here.
Share this article