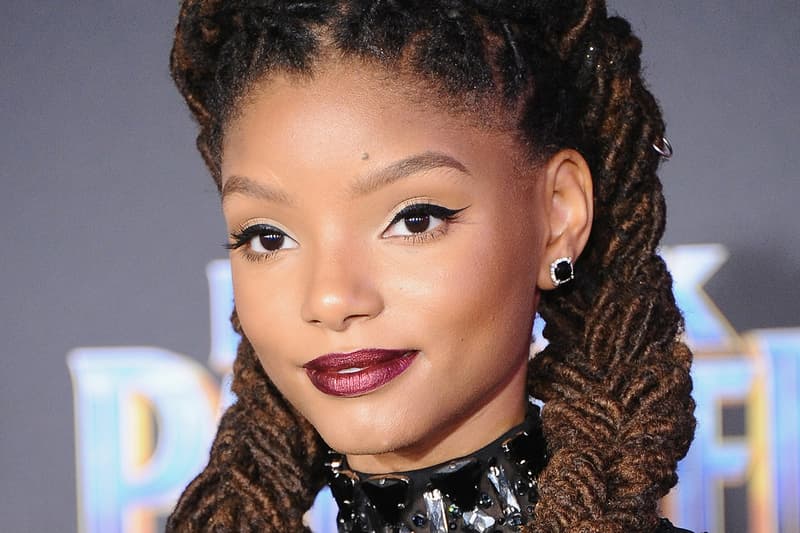 Culture
The Backlash over 'Little Mermaid' Casting Shows Exactly Why We Need a Black Ariel Today
She's part of our world and we're here for it.
The Backlash over 'Little Mermaid' Casting Shows Exactly Why We Need a Black Ariel Today
She's part of our world and we're here for it.
With a long list of live-action remakes in the works, Disney is now heading into a new era of empowering characters and it's dreaming up fuller plot lines than what we've seen from the studio's archive of animated movies. While fans sang the praises of Naomi Scott's performance as Princess Jasmine in the new Aladdin, elsewhere, the hashtag #NotMyAriel began trending on Twitter recently after Halle Bailey, an African American actress and R&B singer, was announced as Ariel in the upcoming reboot of The Little Mermaid.
Threatening to boycott the new movie directed by Rob Marshall, certain fans of the 1989 animated film have taken to social media to express disappointment in the casting, arguing that Bailey's appearance does not resemble that of the red-haired, fair-skinned mermaid from the original Disney cartoon.
"My problem with [Bailey as] Ariel is she's completely different to what her original design is," one Twitter user writes. "I'm sorry but if you want a Black Little Mermaid, make a spin-off or another Little Mermaid story."
Others have even attempted to use "science" to explain why they think the role should be played by a White actor. "Mermaids live in ocean. Underwater = limited sunlight. Limited sunlight = less melanin. Less melanin = lighter skin color," reads one tweet. "Because they live underwater, which has no access to light beyond a certain depth, Ariel and every other mermaid in existence would be albino."
For the longest time, Disney's princesses — from Snow White to Belle in Beauty and the Beast – have predominantly been White women. It wasn't until Aladdin (1992) and Pocahontas (1995) that the film studio started introducing non-White female leads in its movies. However, these characters have continued to remain scarce in Disney's repertoire of movies. Out of 12, only five of the princesses, including Mulan, Moana and Tiana of The Princess and the Frog, are of non-European descent. Why then, are some still outraged by the idea of a Black Ariel in 2019?
At a time when Disney is beginning to take diversity more seriously than ever and becoming more inclusive in its casting and storytelling, it's shocking and depressing to see people refusing to accept a Black mermaid and to let her wander free in part of their world.
Multiple studies, including Kenneth and Mamie Clark's famous 1947 Doll Test, have suggested that children tend to be biased towards lighter skin tones — this needs to and can be changed. What critics of Bailey's casting may not realize is how having her as the protagonist of a Disney movie — a young, African American woman featured in what will be a prominent work of mainstream children's media — can help challenge those racial stereotypes and provide much-needed, positive representation of Black girls in Hollywood.
To borrow the words of Will Smith, who's applauded for his modern take on Genie in the 2019 rendition of Aladdin, remaking a classic offers a great opportunity to "add new flavor" to a familiar tale we all know so well. It has been exactly 30 years since the original Little Mermaid hit the silver screen, so it only seems appropriate that the story be told in a new way, one that the future generations will remember fondly from their childhood. After all, if Disney was able to rewrite Hans Christian Andersen's fairytale, replacing the tragic ending (where Ariel loses the prince and dissolves into sea foam) into a happily-ever-after narrative, why can't audiences be receptive to another interpretation of the film?
And to the "Poor, Unfortunate Souls" who insist that Ariel is Danish and therefore must be of a certain look, take a look at Disney Freeform's response and move on, shall we?
---
Share this article