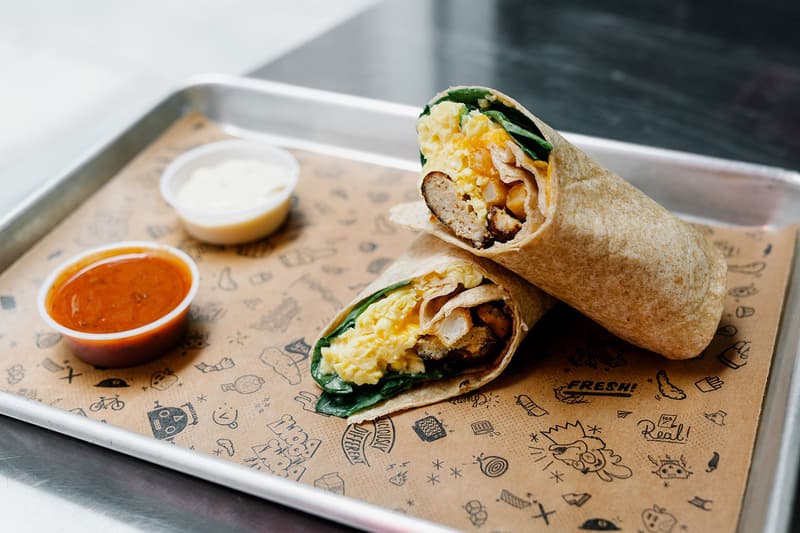 Culture
NYC's Sticky's Finger Joint Is Introducing a New Mouth-Watering Breakfast Menu
Featuring coffee and a chicken wrap.
NYC's Sticky's Finger Joint Is Introducing a New Mouth-Watering Breakfast Menu
Featuring coffee and a chicken wrap.
If you've already tried the best donuts in New York City and are looking for more morning selections, Sticky's Finger Joint has you covered. The NYC-based chicken finger restaurant is debuting a new breakfast menu.
New offerings include the Chicken and Egg Breakfast Wrap made with chicken sausage, along with a Cold Brew available in both "Black" and "Milk and Sugar" options. The menu will be available from 7 a.m. to 11 a.m., exclusively at the brand's latest location on the corner of Lexington Ave and 45th Street.
The restaurant is also celebrating its opening on September 5 from 4 p.m. to 7 p.m., where it will serve baskets of its chicken fingers over fries for just $1 USD. It will also offer a free Cold Brew to all customers who purchase the Chicken and Egg Breakfast Wrap from September 9 through September 13, so make sure to stop by if you're in town.
While you're here, check out the best bubble tea spots in the city.
Sticky's Finger Joint
466 Lexington Ave
New York, NY 10017
---
Share this article