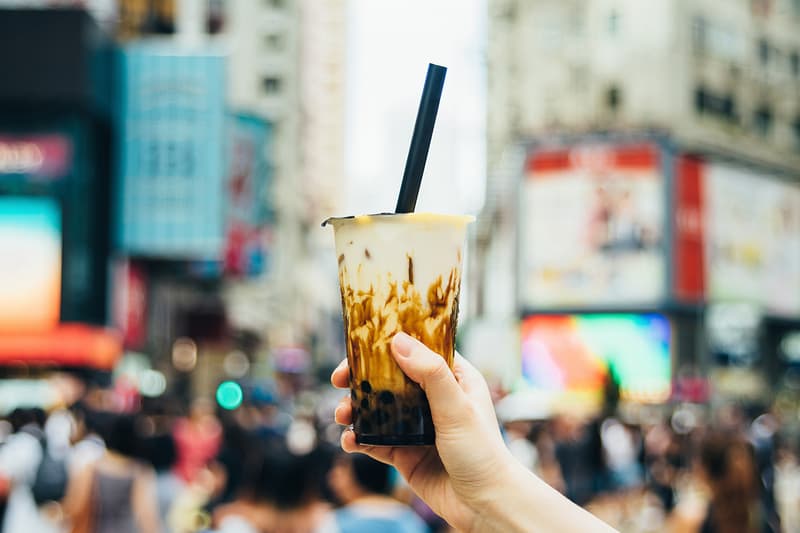 The 11 Best Bubble Tea Spots in NYC
Some of you have never said no to boba and it shows.
Hailing from Taiwan, bubble tea has become one of the most popular drinks all around the world, being a childhood memory for some and a new obsession for others. Mostly known to be a drink comprised of milk tea and tapioca pearls, you can create your own version of the delicious drink with various topping and flavor options. Now a widely loved menu beyond Asian communities, we've rounded up a list of the best bubble tea spots in New York, ranging from large chains to new and emerging shops.
Scroll down to see the full list. While you're here make sure to also check out the best bubble tea spots around the world.
Found throughout the Midtown and Downtown area of Manhattan as well as Brooklyn and Queens, Kung Fu Tea was founded in 2009 by three friends in New York who were longing for a simple but authentic cup of boba. The brand, headquartered in New York City, now has stores all across the United States as well as international locations in Canada, Australia and Vietnam.
Unlike Kung Fu Tea, CoCo Fresh Tea & Juice began in Taipei almost 20 years ago. The shop quickly gained popularity and expanded stores to China and overseas markets, eventually reaching 1,000 stores by 2012 in countries like Thailand, Indonesia and the United States. This store can now be found even in Europe, South Africa and Korea, and all over New York from Chinatown and Times Square to Elmhurst, Queens.
On top of the classic bubble tea menus, ViVi offers unconventional drinks like the Blue Galaxy tea pictured above. Along with many other brands listed here, this spot is also found in other states from Georgia to Texas and California.
Although it does offer delectable boba selections, Ten Ren's Tea is more about enjoying the art of Chinese tea. This brand boasts a history of 66 years, having opened in 1953 in Taiwan. Stores can be found in Manhattan and Flushing's Chinatowns.
Yi Fang Taiwan Fruit Tea originated in Taiwan while the country was under Japanese colonization. Founder Yoshiko began with a cup of warm pineapple fruit tea, later expanding to bubble tea selections. The brand supports Taiwanese locals with all ingredients coming from the country and offers safe and authentic drinks to its customers.
Recently releasing a collaboration with 88rising for the 4th of July and dropping "Boba Bae" merch, Boba Guys creates ever-evolving projects and menus made with next level ingredients. Try some of their newest drinks like the highly coveted Korean banana-flavored bubble tea available in the NoHo and SoHo areas of Manhattan.
If you're an ice cream lover, this spot is for you. Bar Pa Tea fuses boba and soft serve for the ultimate summer treat – make sure to stop by its Nolita store which boasts Instagram-friendly aesthetics.
Möge Tee, situated in Chinatown and Flushing, offers drinks containing exclusive formula free of trans fats to make sure you stay healthy with all the bubble tea intake. Apart from bubble tea, signature menus include cheese tea selections and parfait.
A brand popular in countries like Taiwan and Korea, Tiger Sugar just opened its first NYC store in Flushing a few months ago. This store, best known for its brown sugar milk tea, has garnered so many customers that it has had to open at later hours on some days for maintenance on equipments for brewing the tea. Make sure to check the brand's Facebook page for updates before stopping by.
The Alley (Opening in August)
Known to be a more modern-style chain, The Alley will open its first store in New York in the East Village. This brand is another one famous for its brown sugar milk tea and has recently blown up on social media platforms like Instagram with its sweet and visually pleasing drinks.
Xiang Hotpot – For a Unique Boba Experience
If you've tried all of the stores above and are seeking new ways to enjoy bubble tea, visit Xiang Hotpot in Flushing where you can try bubble tea hotpot, one of its latest additions to the menu.
Share this article