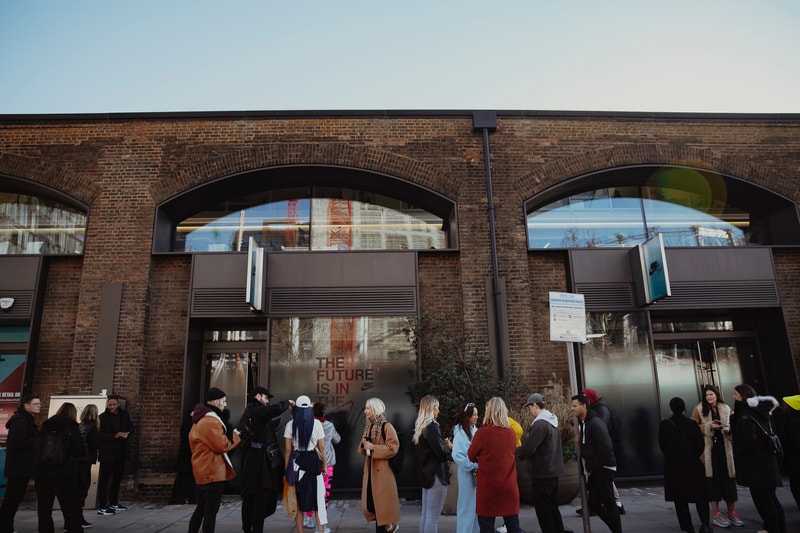 1 of 3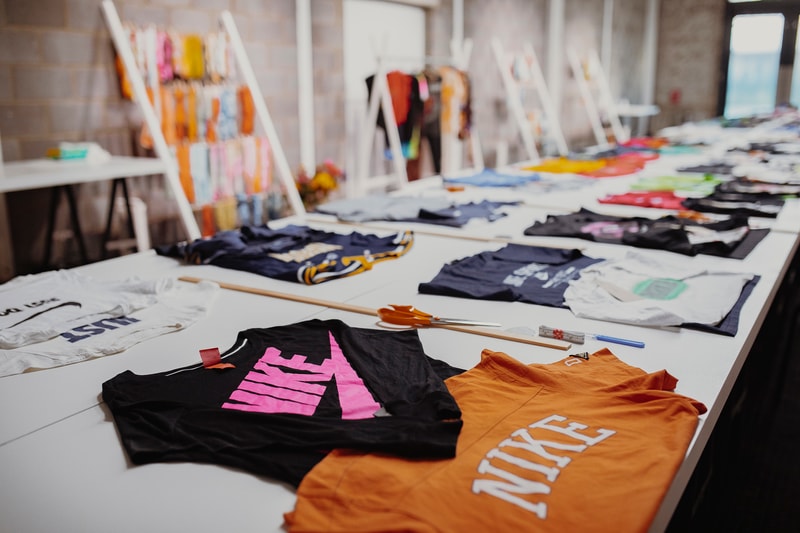 2 of 3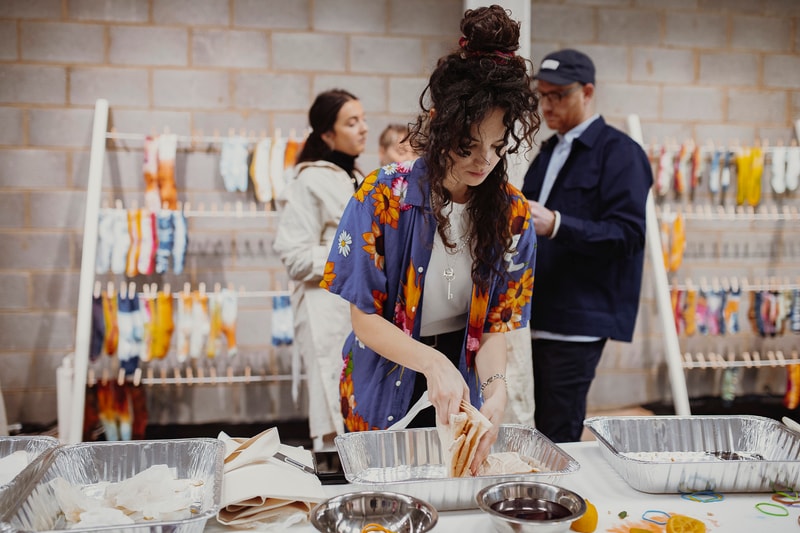 3 of 3
Footwear
Nike Heads to London to Celebrate the Anniversary of the Iconic Air Max
Tapping creatives from all over the world.
Nike Heads to London to Celebrate the Anniversary of the Iconic Air Max
Tapping creatives from all over the world.
Sportswear giant Nike has taken to London to introduce its latest range of Air Max sneakers, and has hosted two days of activations, workshops and more featuring unique creators from all over the world. The Air Max range, specifically the Air Max 90, has always been a staple shoe for London's streetwear scene, remaining a constant within music cultures like grime and hip-hop, and to introduce its meaning to the international audience, the Swoosh hosted a live podcast recording featuring four London-based creatives who all told their unique story and understanding of the AM 90 silhouette.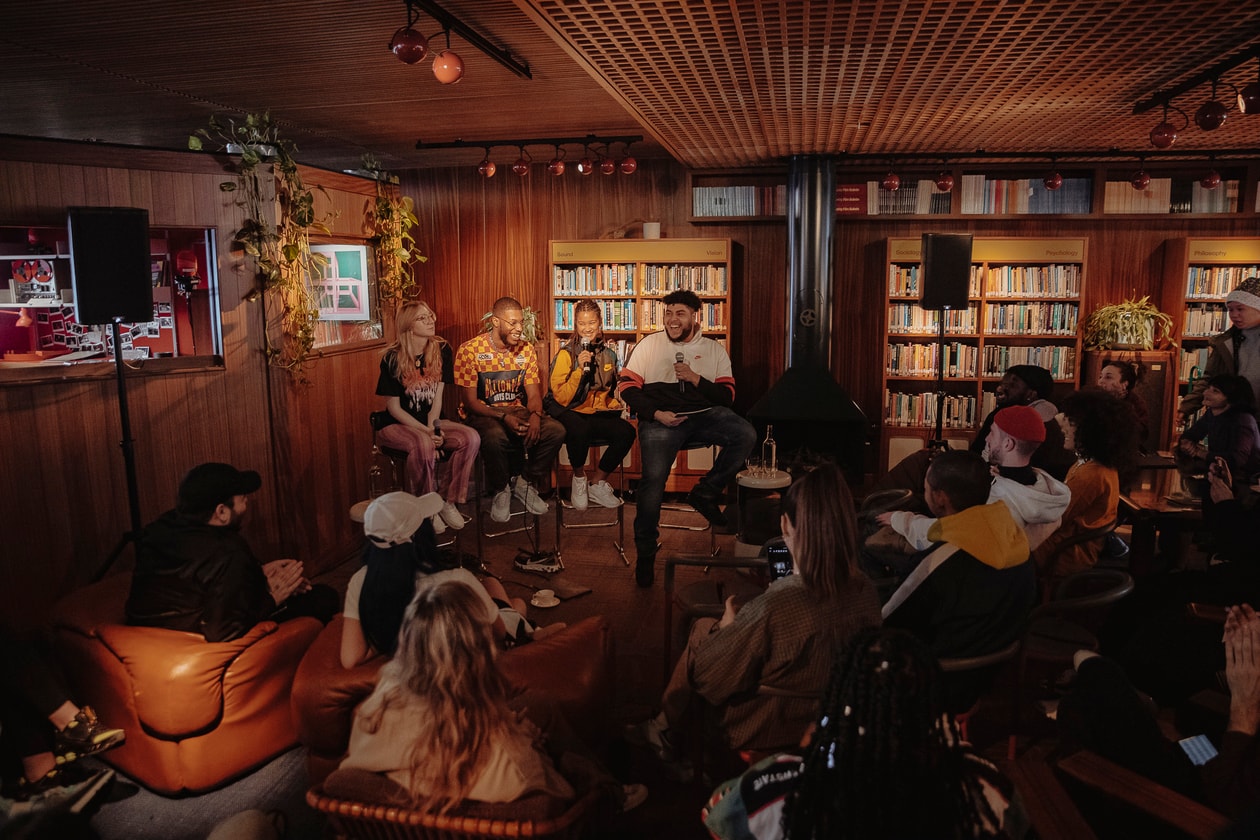 Following the podcast, Nike designers Dylan Raasch and Juliana Sagat introduced the new range of Air Max silhouettes with the help from Paralympic athlete Hollie Arnold, who talked about the importance of functional yet fashionable design, referring to the new Nike Air Max 90 Flyease which features a slip-on backing. The other three new iterations were the Air Max 2090, the women's-exclusive Air Max Verona as well as a new neon take on the classic AM 90. Attendees were then invited to partake in two workshops, one which was all about experimenting with natural dyeing techniques using socks, and the other learning about upcycling through creating T-shirts from vintage Nike tees.
We caught up with both Raasch and Sagat at the event, and talked everything from the long process of creating a new silhouette, to their favorite and most memorable experiences as sneaker designers.  Keep reading to catch our interview below.
What does the process look like when it comes to creating a new sneaker inspired by iconic silhouettes and archives?
Dylan Raasch: There are a lot of things to consider, based on what we are doing, one thing we always do is figure out what the objective of the product is and how we tastefully tie it to the heritage. There are so many fans of Air Max now that they're quite critical of us, and i think the new Air Max 2090 is a good example how we tastefully create something new and celebrate the iconic silhouette. When you think about the Air Max Verona, all we wanted to make sure of was that we were really designing a shoe for her, focusing on aspects the consumer cares about. This includes everything from color to material, which are carefully edited to create the new iterations.
Streetwear and the sneaker industry has traditionally been seen as very male dominated, how has the industry changed since you first came into the scene? 
Juliana Sagat: I got into the streetwear culture about a decade ago, and back then there were only a few girls that were a part of the culture. These girls were all really edgy, but I feel like it is a lot more democratic now. I think regardless of what you do or where you work, you can wear sneakers now, and that didn't use to be the case. I definitely think we're going to see a lot more women step into the industry.
Sustainability is currently a huge focus for Nike, what does the future of sneaker design look like based on this? How has consumer behavior changed?
DR: We've done a lot of studies, and sustainability is always a hot topic. The future for Air Max and footwear in general is that all shoes are going to be expected to have elements of sustainability woven into them. In Air Max we always try to set bars to see if we can hit our goals when it comes to sustainability, and ahead of the Tokyo Olympics we've got our most sustainable silhouette yet coming out.
Does the sustainability impact and change your design process?
JS: Kind of, mainly when it comes to material. All the material designers have to work really hard to source sustainable materials, which sometimes takes longer, and the engineering of it is completely different.
When designing this season's Air Max silhouettes, what are some of the challenges you encountered? 
DR: For the Flyease, we spent about two years working on it because there's a lot of engineering that goes into a silhouette like that. It took a long time to figure out the materials that worked, and how to make it tasteful. Once we figured that out, we initially had a plan to put it on a different silhouette, but ended up going with the Air Max 90, since we felt it had to be introduced on something more iconic. It was a big process of trial and error.
Do you find that the consumers are very critical when you touch such an iconic silhouette?
DR: Yeah, they always call you out really quick if you mess something up. For this silhouette, regardless of if you tie your shoes or not, it is a function that people will be able to use.
Is there a specific Air Max shoe you've worked on during your career that has stood out?
JS: For me, it is the Air Max 90 Recraft. It is so versatile and comfortable, and just really easy to wear.
DR: I think I'd probably say the Air Max Flyease shoe. I think we've played around with it so much and I've never tried a pair in my size, so I am really excited about experiencing that as well as seeing the response.
The second day of activations brings each of the creatives to London's bustling Soho neighborhood, showcasing the city's vibrant energy which has direct correlation to the inspiration and culture behind the Air Max 90. To celebrate, each of the creatives are able to style and part take in a photoshoot featuring their shoe of choice, as well as get makeup and hair professionally done by some of London's biggest names in beauty, including Keash.
Following the shoot, a tour of Soho is next on the list, courtesy of travel-oriented platform Trippin, showcasing iconic places in the city that have acted as inspiration and influences for various Air Max silhouettes in the past, as well as cult-favorite hot-spots for London's sneaker and streetwear community. Take a look at each of the new silhouettes, and let us know in the comments which release you're the most excited about.
---
Share this article