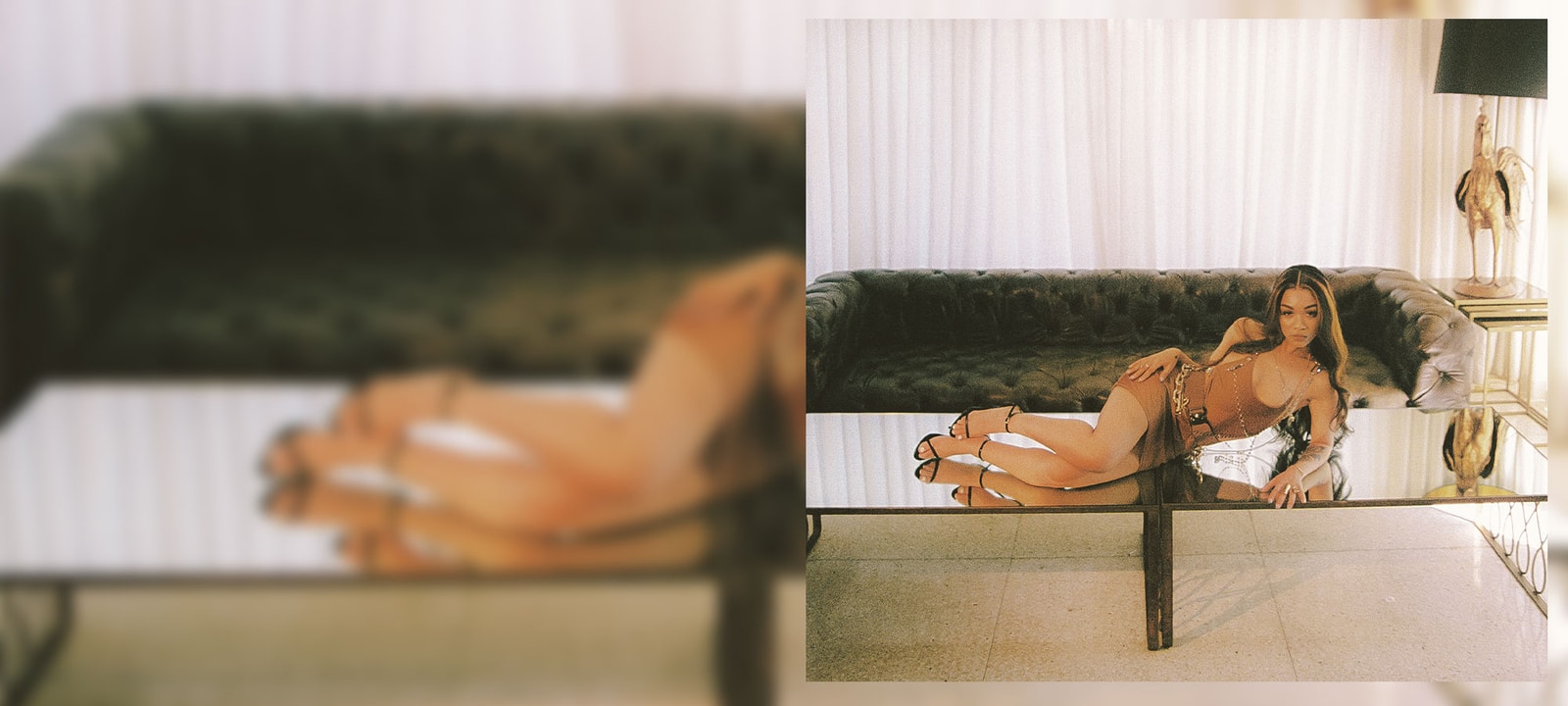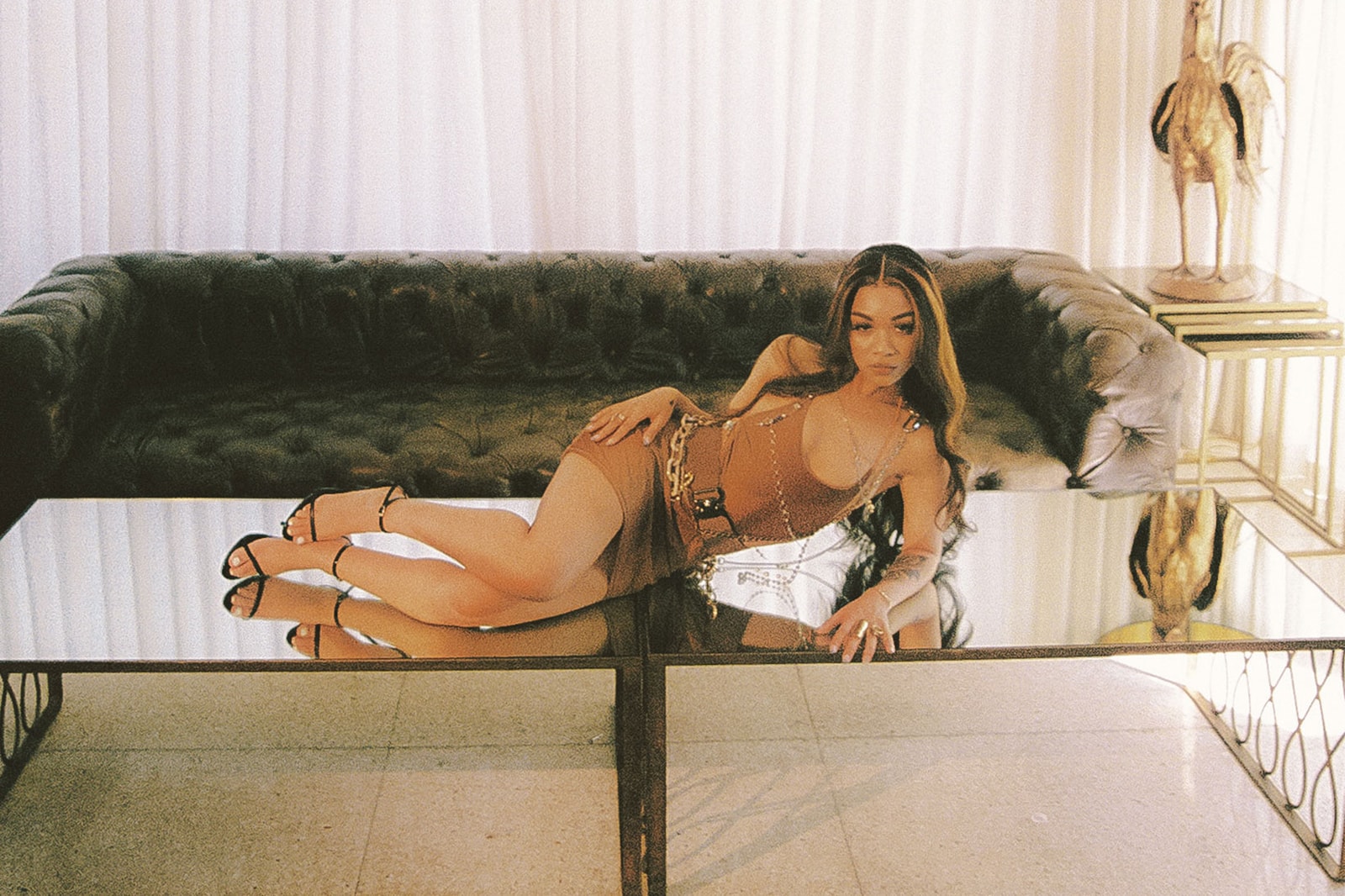 BAEwatch: Wolftyla
The rising musician talks about her hit singles and recent K/DA collaboration.
After going viral on video-sharing platform Vine back in 2014, Wolftyla jumped into the music scene by releasing her first song "Feels" on SoundCloud — the track has amassed over eight million streams to date. Since then, the emerging artist has been building an impressive portfolio. She has recently collaborated with Riot Games' virtual pop group K/DA on "THE BADDEST," and released her "Butterflies" music video featuring Jay Park. Following the launch of her debut EP Wolf in Color in August, the musician plans to step outside of her comfort zone by working on new projects.
As her career takes off, Wolftyla is also gaining recognition among industry heavyweights. Her 2019 single "All Tinted," for instance, is featured on a Spotify playlist curated by none other than BLACKPINK member Rosé.
"Part of me still can't believe that I have a debut EP shared with the entire world, while the other half of me is invested in larger issues that have happened this year," she comments on her rising success, stressing that she's constantly exploring ways to find the right balance between her work and paying attention to more pressing matters in today's society.
In the latest installment of our BAEwatch series, Wolftyla discusses what it's like being an independent artist amidst a pandemic, her collaboration with K/DA and Jay Park, upcoming projects and more. Read the full interview below.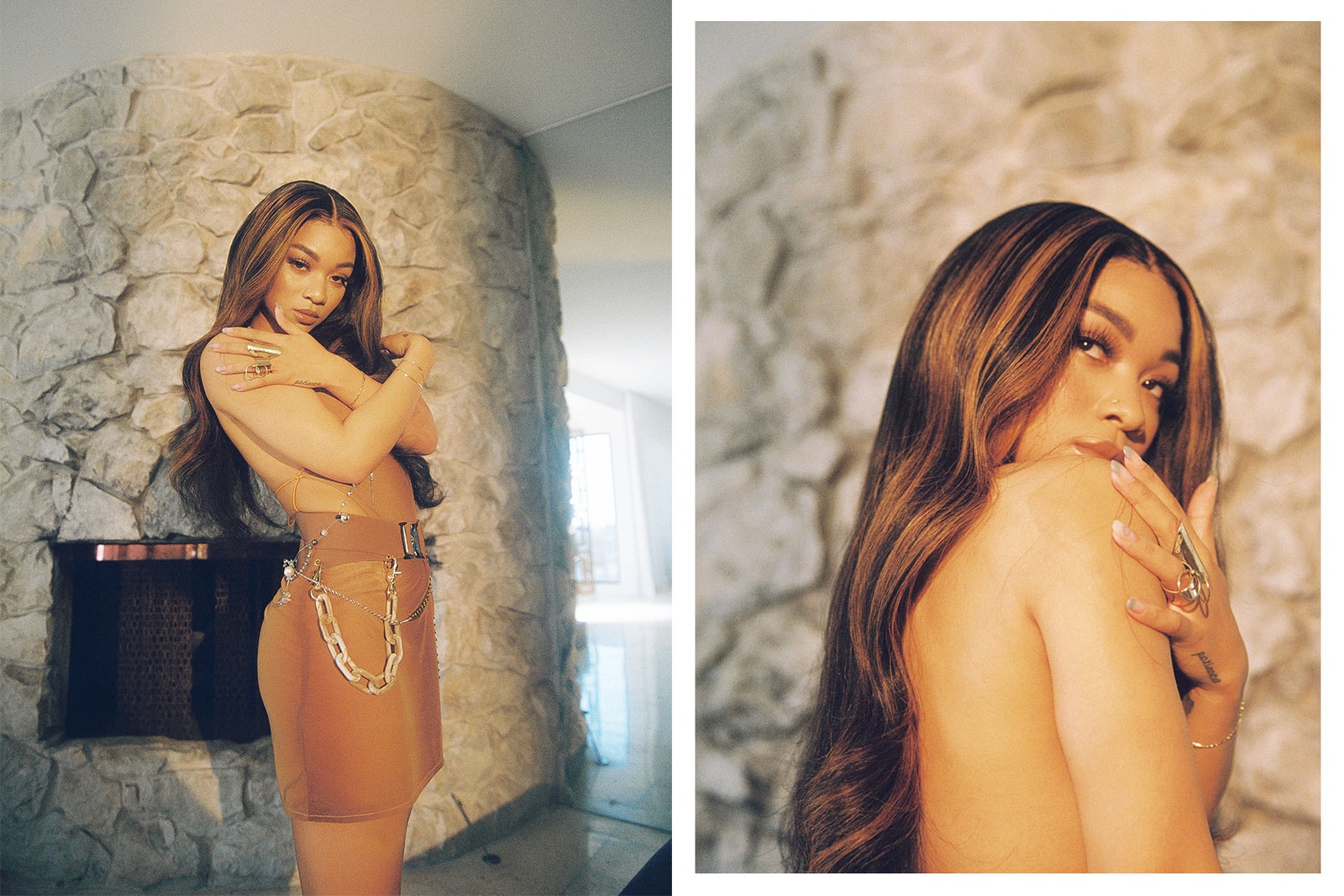 Can you tell us a little bit about yourself? What have you been up to this year?
I was born and raised in New York alongside my two little sisters, and ended up moving to Los Angeles to pursue my passion for music. I wrote and released my first song on SoundCloud called "Feels." Aside from having a huge love for music, I enjoy water coloring, reading and shooting film on my camera. As of this year, I've been finding different ways to adjust to the pandemic and keep myself busy. I've been filming a lot of my "behind the scenes" work, collaborating with brands, traveling when I'm able to do so and remaining in the studio. I recently enrolled this fall back into school at New York University and have been working and learning remotely.
You kicked off your career after going viral on Vine. How has social media influenced you, both personally and professionally?
It took me a while to understand the concept of social media, especially when I was battling with clinical depression and anxiety. Professionally, it's been a great way to be introduced to creatives, work with brands and use my voice where it's needed. Personally, it's the best way for my fans and I to stay connected, especially during quarantine. I've been releasing a lot of content for them to stay tuned and up-to-date with everything going on from their homes.
Aside from that, it was a huge change for me via social media and in-person before and after the music, because I was beginning to be recognized in the spaces I was never noticed in before.
How does your Korean and African American background influence your work?
It influences me in many ways because it's a part of who I am. From my hairstyles to the clothes I wear, the music I make and how my music videos look, representation is something that is very important to me. There are so many little girls, little boys and non-binary people that either look like me, go through the same struggles, are still learning to love themselves or are inspired by me. With every music video I release, I always try to make sure I show representation and identity.
With everything going on this year, has your outlook on the music industry changed?
I try to keep myself out of the industry part as much as possible. I strictly like to create, do good business with people and get out, in that order. Since we've been in quarantine, I've been appreciating even more being a self-funded, independent artist. I'm able to have full control, full creative direction and invest everything back into myself and my fans. From just having conversations with some of my friends that are signed to a label, a lot of them wanted to drop singles and projects and the company was either unreachable or denied that, so it made me really grateful to know that I have complete freedom.
Sometimes, it can get discouraging as an independent artist doing it on your own. You get antsy and a little impatient. You reevaluate your work, and you have a bunch of people in your ear saying people are sleeping on you. It's important to remind yourself that you're exactly where you're supposed to be, at your own pace. I definitely get a warm fuzzy feeling knowing that my music isn't forced on people's ears and that my numbers aren't accumulated by machines or paid plays. I'm just an artist that you come across one day and it's just refreshing – you'll want to keep to yourself, but can't help but send the link to your best friend like, "bihhhhh listen to this."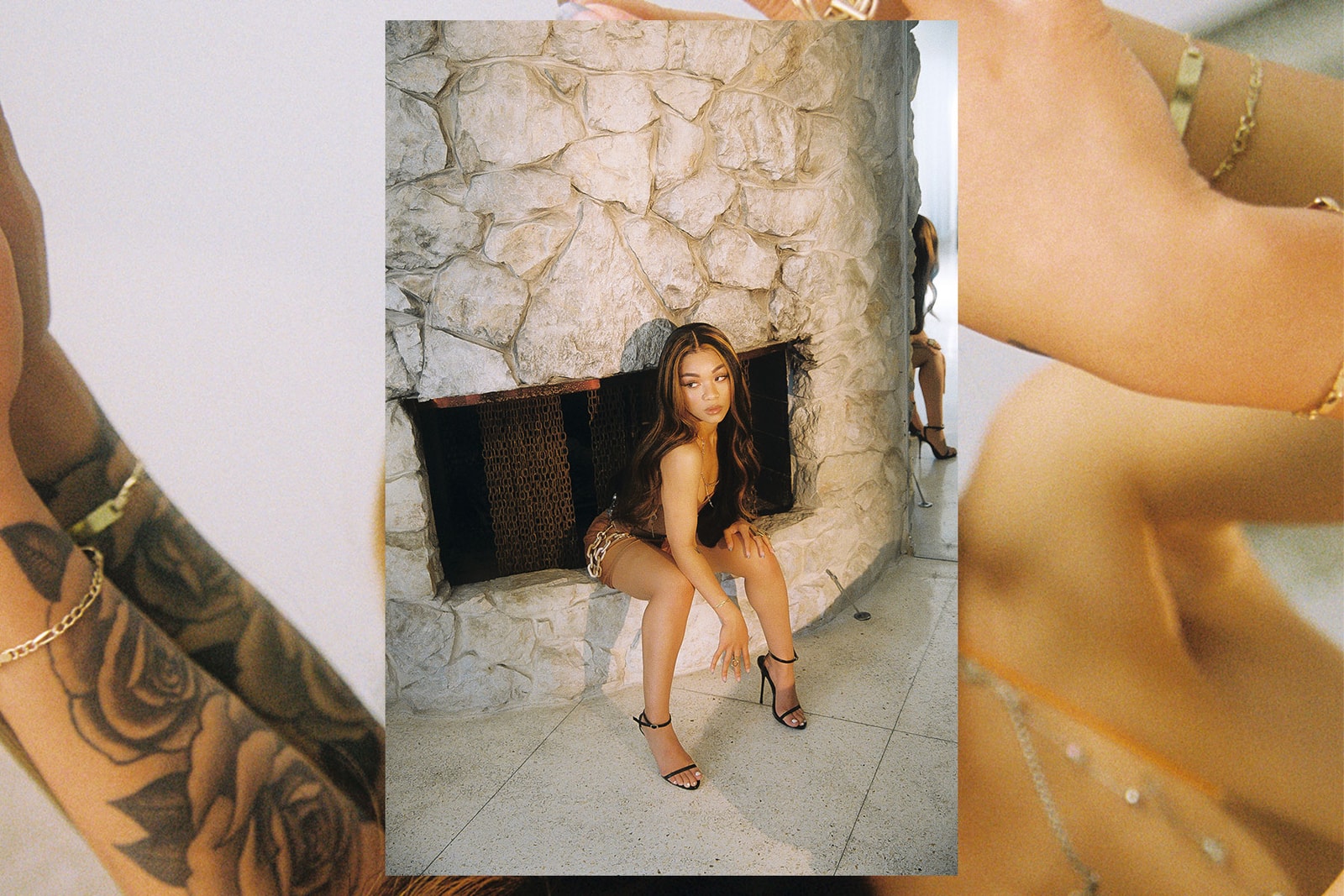 How does it feel to have released your debut EP, Wolf in Color? What's your favorite track and why?
Part of me still can't believe that I have a debut EP shared with the entire world, while the other half of me is invested in larger issues that have happened this year. I've been trying to find a balance of celebrating my own wins on my own time.
My favorite track from the lineup would have to be "All Tinted." It was written by myself and released shortly after a time that I was going to put music on the shelf. I was ready to give up on it and go in a new direction because I was listening to too many people, and didn't have good people around me. I was just not in the right mental space to be fully creative. "All Tinted" inspired the sounds within my entire debut EP and was the platform for it to come about. I finally found my sound and space with that record. It has opened up so many doors for me within the industry because after that released, so many people wanted to work with me that it was almost pleasantly overwhelming. It has also introduced me to one of my most supportive friends, Rosé from BLACKPINK.
How did your collaboration with Jay Park come to be? What were the key inspirations for the music video that you directed?
This is a funny story of how things just align when they do. Jay Park was originally supposed to be on "All Tinted." I played the song live and my fans wanted it early with no feature, without even knowing who I was planning on getting on the record. My fans always get what they want, so I ended up dropping it without a feature. Later, I sent a rough version of "Butterflies" for him to listen to and a year later he hopped on the record just a couple of days before its release. That's how the collab came about.
"Butterflies" is the first music video I've ever directed after co-directing alongside McCracken of Blank Square Productions for "All Tinted (올틴티드)" and "Candy 사탕." It was so difficult to put this music video together due to COVID-19 restrictions, but I think it was actually inspired by the pandemic more than anything. I wanted to create a visual that would bring light to everything that's been dark this year. Something fun and carefree to ooze through people's screens.
You also landed a major partnership this year with K/DA. How did the production process go, given the restrictions due to COVID-19?
The production process was so easy and smooth. The restrictions probably made it easier to happen since we're all at home and staying within our own spaces. Everything was done so anyone who was giving me feedback or input would be tuned in from their laptop at home. The studio did an incredible job with connecting the laptops to the system so I'd be able to hear feedback through my headphones as if they were in the booth with me.
It was a pleasure working with K/DA and being able to do something new by being a part of "THE BADDEST." It helped me to grow as an artist sonically and do something completely different from what I'm used to. I'll cherish this part of my career forever and I'm so grateful that Riot Games thought of me for this collaboration.
What's it like to be in an age where an entire pop group can be virtual and almost everything can be done remotely?
It's something really special. It just goes to show how much technology and ideas are advancing. Even before the pandemic and all the restrictions, I was never really a fan of leaving the house too much. So now that everyone else is cool with tuning in remotely, or me not having to physically be anywhere in person, it helps for a lot of things to get done, and fast too.
Can you tell us about any upcoming projects? What's next?
I just started a new project that I haven't decided just yet if I want it to be another EP or album. I'll be on the lineup for a festival with 88rising coming up in November.