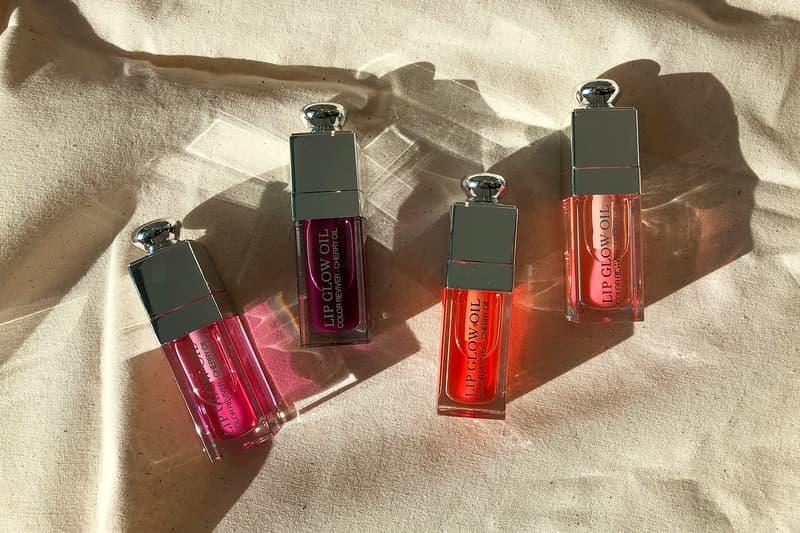 Beauty
Dior Launches a New Lip Glow Oil – Here's What Our Editors Think of the Product
Available in eight spring-ready shades.
Dior Launches a New Lip Glow Oil – Here's What Our Editors Think of the Product
Available in eight spring-ready shades.
Back in December, Dior Beauty unveiled its Spring/Summer 2020 collection, dubbed "Glow Vibes" featuring a selection of stunning makeup including eyeshadows, lipsticks, blushes, highlighters and more. One particular item that caught our eye was the Lip Glow Oil arriving in eight spring-ready shades.
If you're looking to switch from matte liquid lipsticks to lightweight products that benefit your lips, scroll down to read our editors' review of the product and find out whether it's worth splurging on. For those interested in trying out the product, you can now purchase it at Sephora for $34 USD.
Although having dry and chapped lips is one of my biggest concerns even during the summer, I've never really paid attention to lip oils, mostly because I don't enjoy the sticky and greasy consistency of most of the products I've tried before. After going through an entire pot of a lip sleeping mask that I was using prior, I decided to give Dior's Lip Glow Oil a try.
The Lip Glow Oil feels more watery than oily or sticky, and the formula sinks in well into my lips, keeping them plump and moist. The fat brush applicator that comes with it soaks the product in, allowing a generous amount to be applied onto the lips. I haven't been able to figure it out just yet, but my lips sometimes get even more chapped when it meets the wrong kind of lip moisturizer, but this oil definitely does the trick in keeping them rich with hydration. Although the product does have quite a heavy consistency, seeing how well my lips reacts to it, I think I'll be using this during the summer as well.
Another thing I appreciate about this item is its subtle color. Though you can barely see it on the skin, the added "Pink" shade adds a bit of brightness to the face, making it perfect to throw on when you just don't have the energy to put on full makeup.
My everyday makeup routine consists of either a mauve-toned lipstick or a bold lip if I'm feeling a bit extra that day, so I've never really owned a lip oil product up until now. I'm also not the biggest fan of its sticky consistency because it reminds me of lip gloss, which I also almost never wear.
However, when I finally got my hands on Dior's Lip Glow Oil, I immediately fell in love with how it felt and looked on me. The pigmentation of the shade "Berry" has just the right amount of tint that gives my lips a little bit more life. After an entire week of using the lip oil, its formula eventually healed my dry and chapped lips. One thing I also love about this is its super soft and smooth applicator that allows me to apply the product on my lips with ease.
Lip oils definitely have a similar consistency to lip glosses. However, I think I'll be gravitating towards this more than my lipsticks from now on, especially on a no makeup, makeup kind of day.
---
Share this article