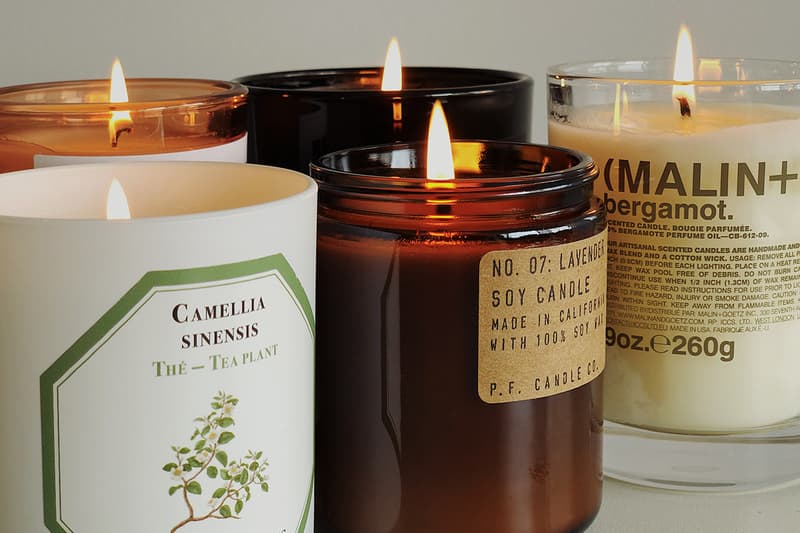 Home
Bring Spring Into Your Home With Our 10 Favorite Scented Candles
Home fragrances for cozy days and nights in.
Bring Spring Into Your Home With Our 10 Favorite Scented Candles
Home fragrances for cozy days and nights in.
An instant mood-lifter, scented candles are perfect for bringing a bit of spring indoors. Fill your apartment and work-from-home station with the floral or citrus fragrance of your choice. From the sweet scent of peonies, like Byredo's velvety Bibliothèque, to the refreshing smell of orange blossoms, such as Dior's Jardin d'Orangers, here are 10 different ways to experience spring's first bloom in your living space.
While you're here, explore some of the best perfume launches of the spring season.
NOTES: Peach, plum, peony, violet, leather, patchouli, vanilla.
NOTES: Black tea.
NOTES: Neroli flowers, citrus.
NOTES: Roses.
NOTES: Spike lavender, wayside herbs, vetiver grass, lavender, suede, asphalt.
NOTES: Incense, patchouli, clove, amber, sandalwood, musk.
NOTES: Tangerine, cardamom, clove bud, mahogany, patchouli, musk, vanilla, tobacco.
NOTES: Bergamot, bell pepper, grapefruit, cardamom, muguet ginger, musk, amberwood, sandalwood.
NOTES: Cassis, white rose, tonka.
NOTES: Lily, yarrow, tonka.
Share this article