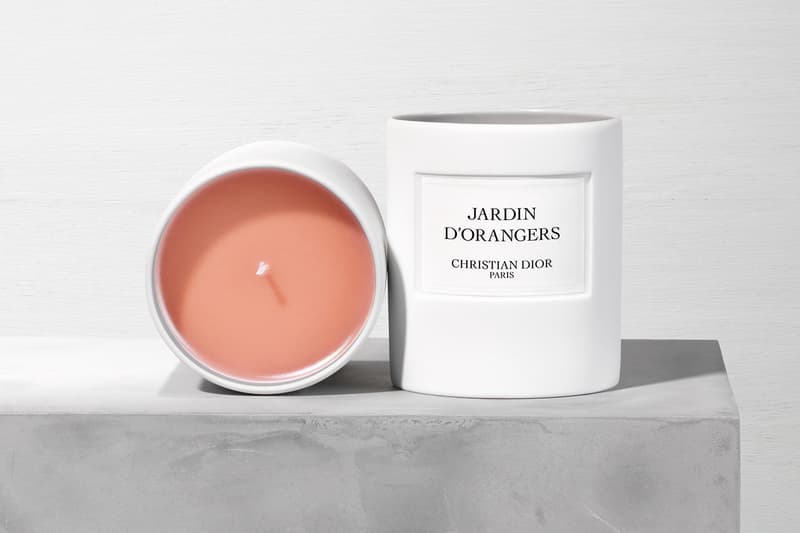 Home
Bring Spring Into Your Home With Our 9 Favorite Scented Candles
Home fragrances for cozy days and nights in.
Bring Spring Into Your Home With Our 9 Favorite Scented Candles
Home fragrances for cozy days and nights in.
An instant mood-lifter, scented candles are perfect for bringing a bit of spring indoors during these stressful times of social distancing. Fill your apartment and work-from-home station with the floral or citrus fragrance of your choice. From roses (like Byredo's velvety Burning Rose) to orange blossoms (Dior's Jardin d'Orangers), here are nine different ways to experience spring's first bloom in your living space.
While you're here, check out the best spring nail polish colors for your at-home manicure.
NOTES: Rose petals, leather, rose absolute, violet, birch tree, ebony woods.
NOTES: Sandalwood, orange blossom, smoke.
NOTES: Neroli flowers, citrus.
NOTES: Roses.
NOTES: Sicilian lemon, cypress.
NOTES: Orange blossom, green undertones, bergamot, citrus, white floral.
NOTES: Bitter orange, lemon, floral orange blossom, petitgrain, iris, musk.
NOTES: Cassis, white rose, tonka.
NOTES: Lily, yarrow, tonka.
Share this article