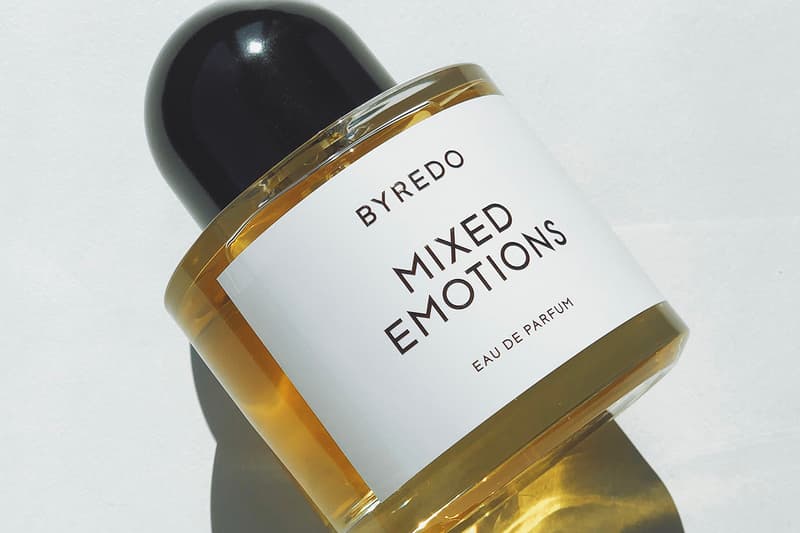 Beauty
6 New Spring Fragrances You'll Love To Wear All Day
We round up this season's best floral and warm woody scents for day and night.
6 New Spring Fragrances You'll Love To Wear All Day
We round up this season's best floral and warm woody scents for day and night.
The pandemic may have kept us from going outside, but while staying at home, you can still bring into your life the joys of spring with the help of some mood-boosting fragrances. Ideal for wearing both during the day and at nighttime, a lineup of new perfumes offer fresh scents of floral, citrusy and woody notes so enticing that they'll transport you to imaginary places upon spritzing. What's more, these sleekly designed bottles will sit beautifully on your vanity shelf next to your other favorite products.
Read on for some of the best fragrance launches of the season, including eau de parfums from Byredo, Tom Ford, Louis Vuitton and more. While you're at it, here's a list of scented candles we love for spring.
Evocative of the whirlwind of emotions that the world has been collectively experiencing over the last year, Byredo's latest fragrance is equal parts complex and grounding. Birch woods form the base of Mixed Emotions, while calming notes of maté and blackcurrant, as well as black tea blended with violet leaves, complete the powerful and memorable scent.
For the newest addition to the French maison's perfume collection, Louis Vuitton Master Perfumer Jacques Cavallier Belletrud has created a delightful scent that smells fresh, clean and invigorating. Evoking the emotions of a sunny day spent at the beach, the fragrance combines the citrusy notes of Japanese yuzu and neroli, underscored by a medley of herbs such as thyme, rosemary and pink pepper.
Paying homage to the late-night bar located next door to diptyque's first boutique in Paris, the Orphéon eau de parfum is a sensual scent that offers the perfect balance of woody and floral notes. Warm tonka bean is mixed with cedar, jasmine and juniper berries to make this sophisticated, subtly spicy fragrance.
Like a bouquet of flowers in a bottle, the Valentino Donna Yellow Dream is a long-lasting fragrance characterized by its vivacious notes of Italian lemon, white musks and rose essence. The perfume's vibrant yellow appearance, as seen through its Rockstud-adorned clear bottle, is just as appealing as the scent itself.
Launched earlier this year, Tom Ford's Tubéreuse Nue is another great option for those who enjoy floral scents. In addition to tuberose, a nigh-blooming flower nicknamed "Mistress of the Night," jasmine, spiced akigalawood and Timut pepper form the key notes of this seductive scent.
Inspired by the brand co-founders' love of gardening, (MALIN+GOETZ)'s limited-edition Strawberry fragrance offers a pleasant olfactory experience that captures the full life cycle of the fruit. Combined with notes of sparkling bergamot, jasmine and cedar, the scent is fresh and sweet, but not overwhelming.
Share this article