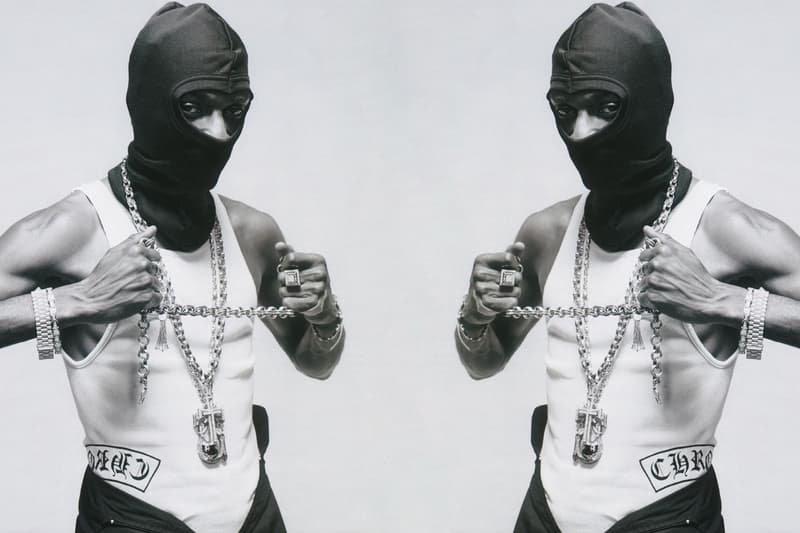 Chrome Hearts Is Suing Fashion Nova
For copying its signature logos.
Chrome Hearts joins the list of brands that have sued fast fashion giant Fashion Nova for copyright infringement. The label filed a lawsuit in a California federal court on Thursday regarding Fashion Nova's apparel featuring graphics resembling Chrome Hearts' recognizable horseshoe-inspired designs.
Not only is the lawsuit arguing that Fashion Nova has hijacked signature elements from a total of three Chrome Hearts trademarks, but also that the pieces are being sold to deceive customers. One of the examples in question is the Love Warrior Long Sleeve Top which features the horseshoe logo and pattern as well as "Love Warrior" written in the label's Old English typeface. Instead of featuring Chrome Hearts' Celtic cross in the middle of the horseshoe graphic, Fashion Nova has replaced it with a rose.
The lawsuit states that Chrome Hearts has not licensed or given Fashion Nova permission to use its intellectual properties, and asserts that Fashion Nova has infringed on branding and copyright under the Lanham Law of Unfair Competition in Californias Business Violations of Code and State Law on Trademark Infringement and Unfair Competition. Fashion Nova has yet to respond to the lawsuit, and Chrome Hearts demand that the pieces using its intellectual property are immediately removed.
Stay tuned as the story develops. Read the full lawsuit here, courtesy of The Fashion Law.
---
Share this article