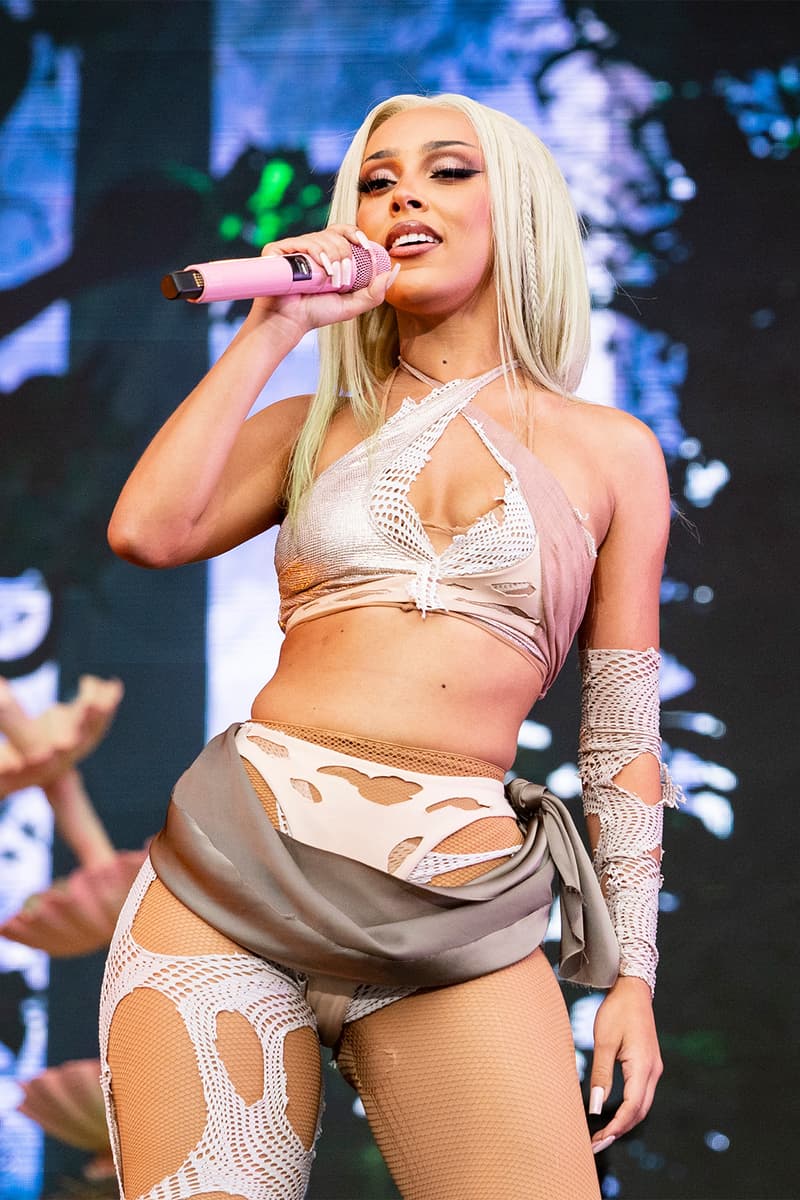 Doja Cat Admits She Doesn't Find Joy in Making Music Anymore
The rapper hasn't been enjoying her work for "maybe five years."
Music
Doja Cat Admits She Doesn't Find Joy in Making Music Anymore
The rapper hasn't been enjoying her work for "maybe five years."
Doja Cat took to Instagram Live to express how she hasn't been having fun making music for the past five years.
"I just mean, make music like, willy nilly, have fun and just jam and make some shit. I haven't done that in maybe five years it feels like," the Planet Her artist admitted. "I'm doing all this shit that I don't f*ckin' wanna do. I don't want to take f*ckin' pictures. Like, yes, planning a photoshoot is very fun. Capturing a concept, capturing a visual idea, like something like that… I love fashion. I really do."
Doja continued to explain how she would rather spend her time. "Do I want to do that shit because I have to? No! No I don't!," she expressed. "But I feel pressured to do sh*t like that. I don't want to do that. I want to be home. I wanna play f*ckin' – I wanna make music. I wanna play f*ckin' video games."
While some might think that the songstress and rapper should be over the moon with her eight Grammy nominations, there's more to Doja's story than what she allows fans to see online.
Share this article