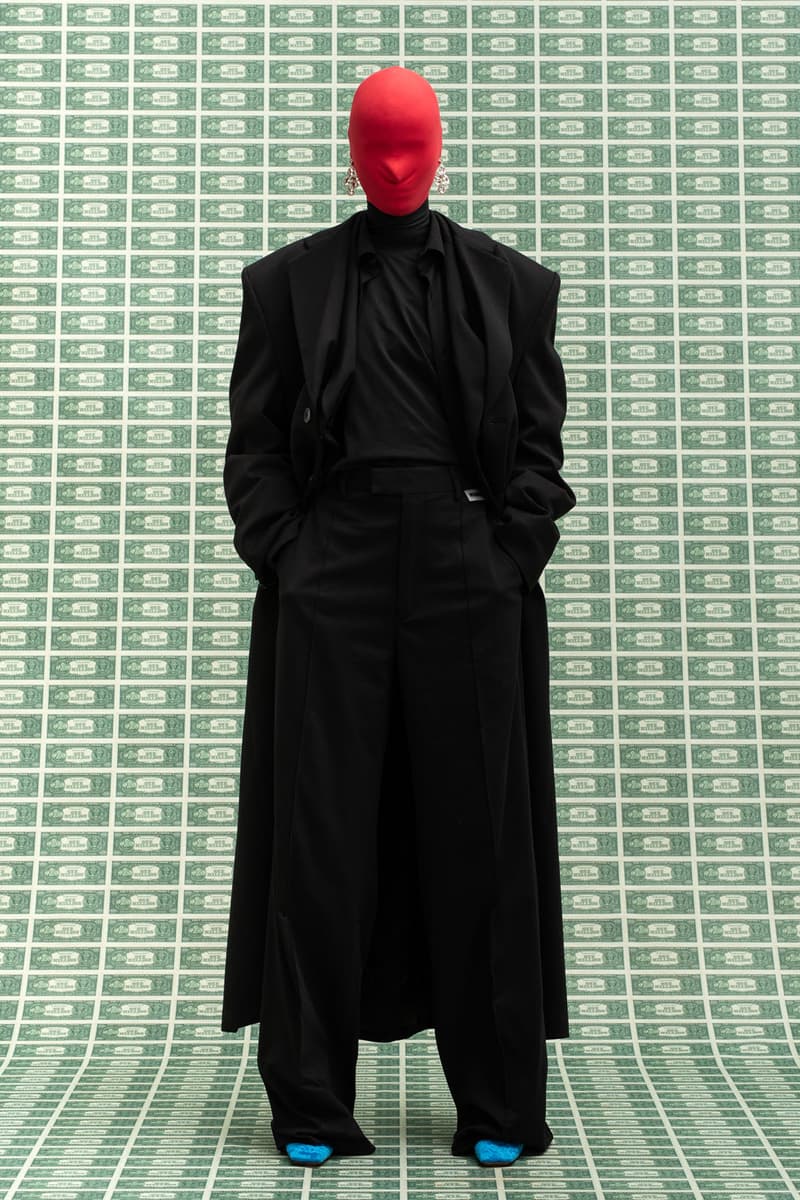 1 of 72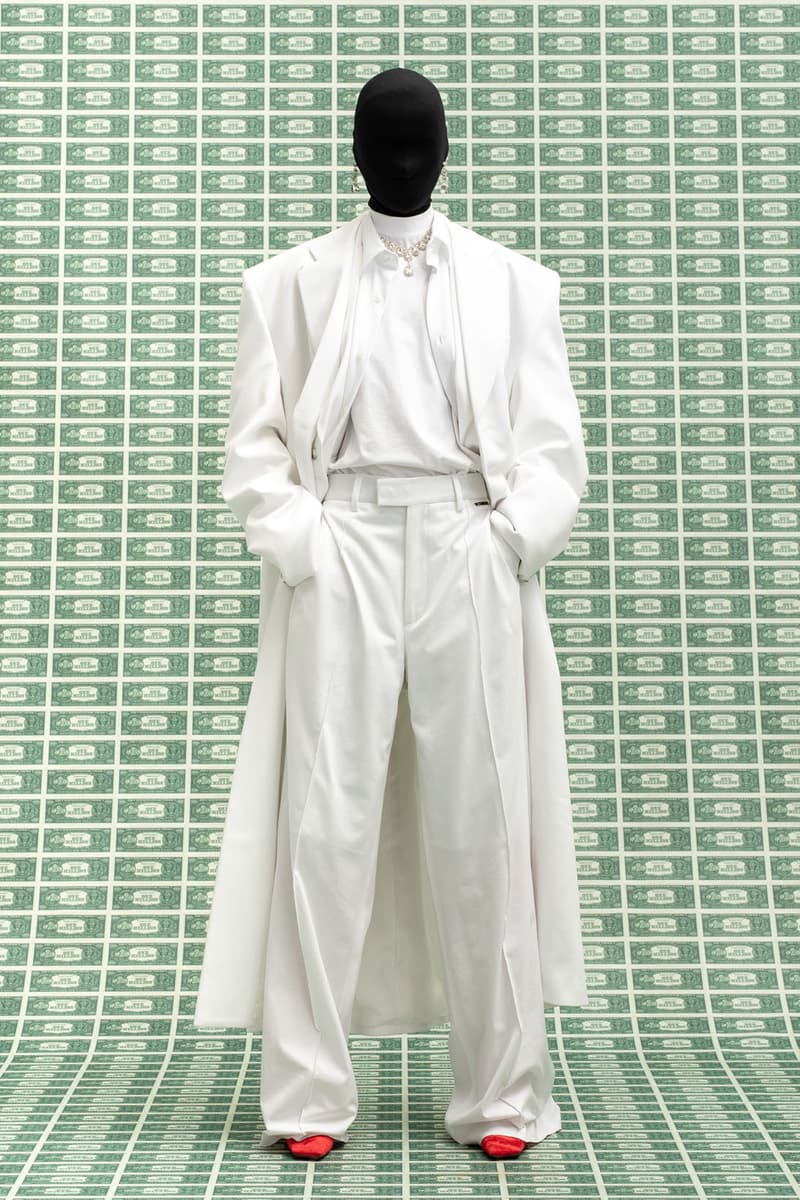 2 of 72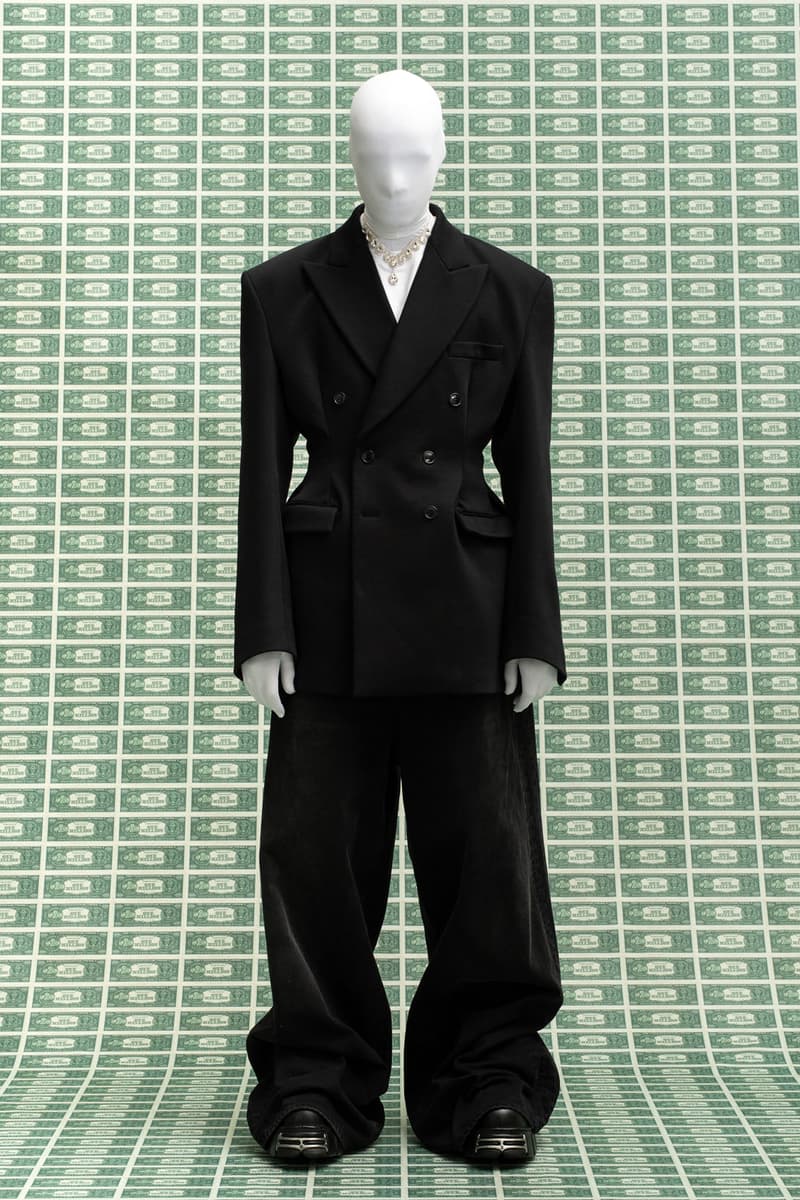 3 of 72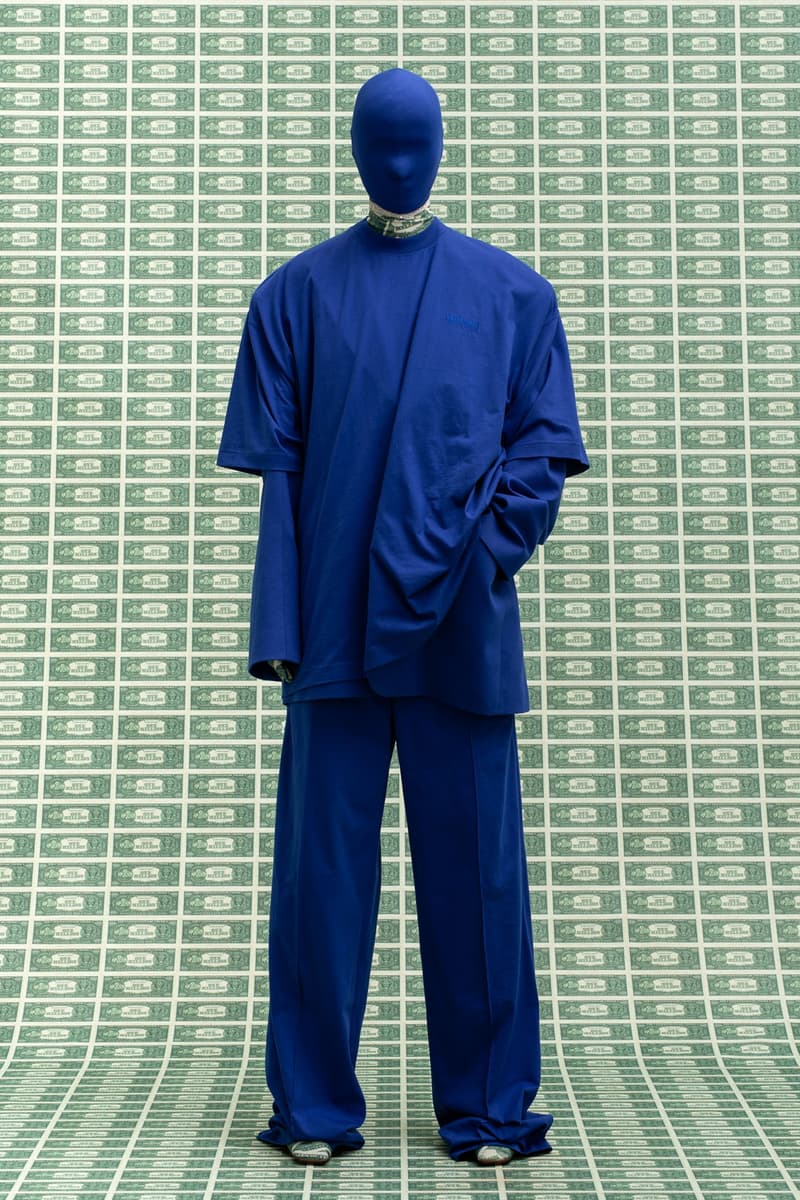 4 of 72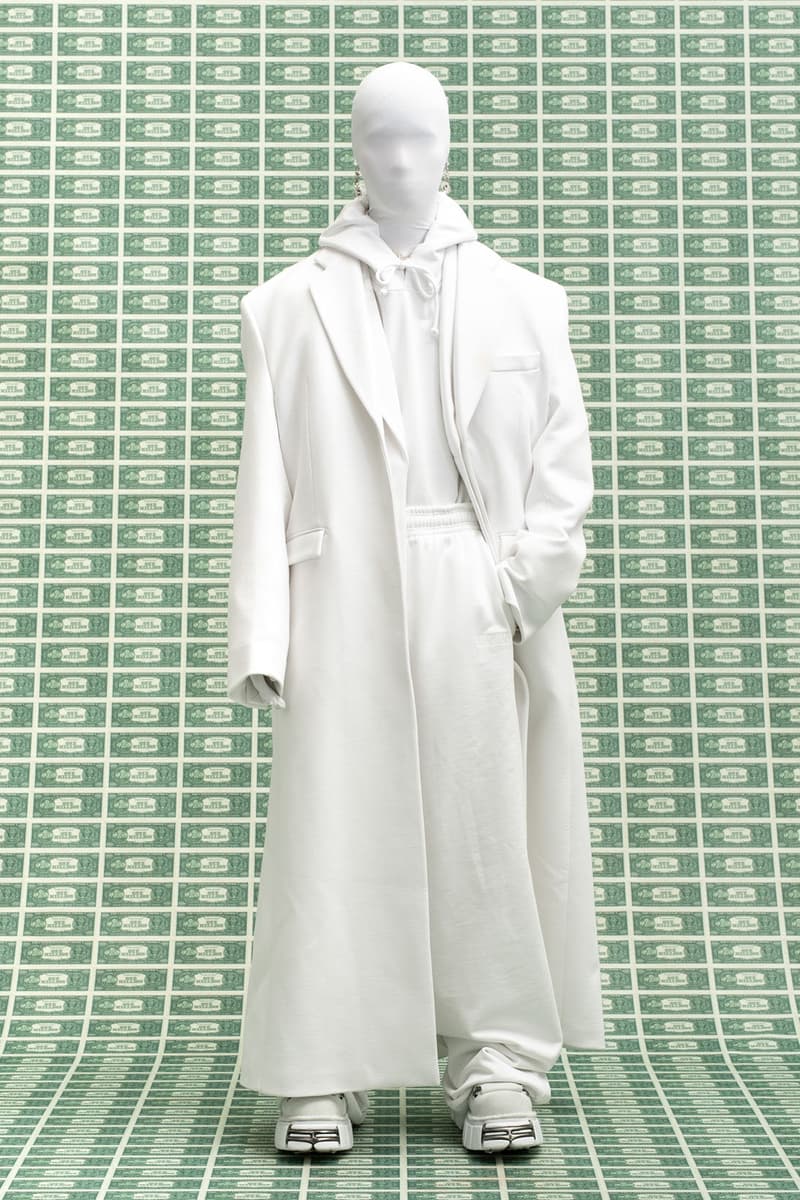 5 of 72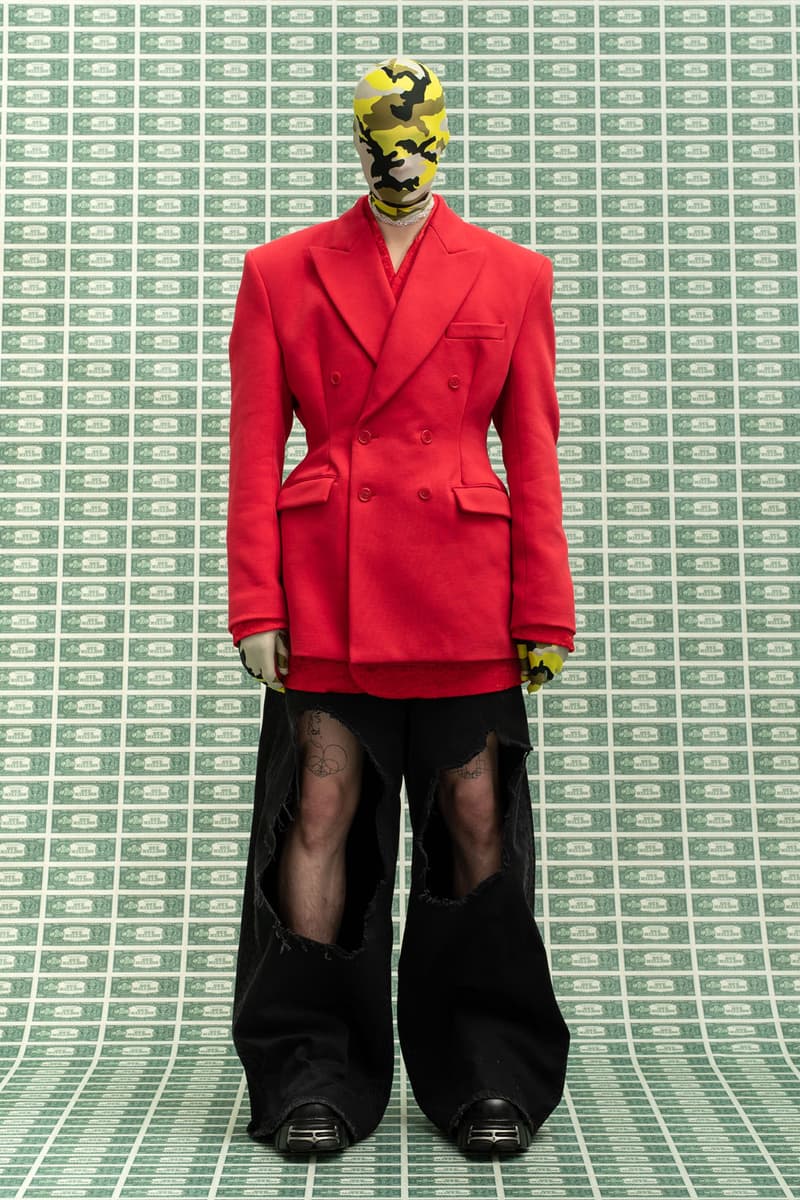 6 of 72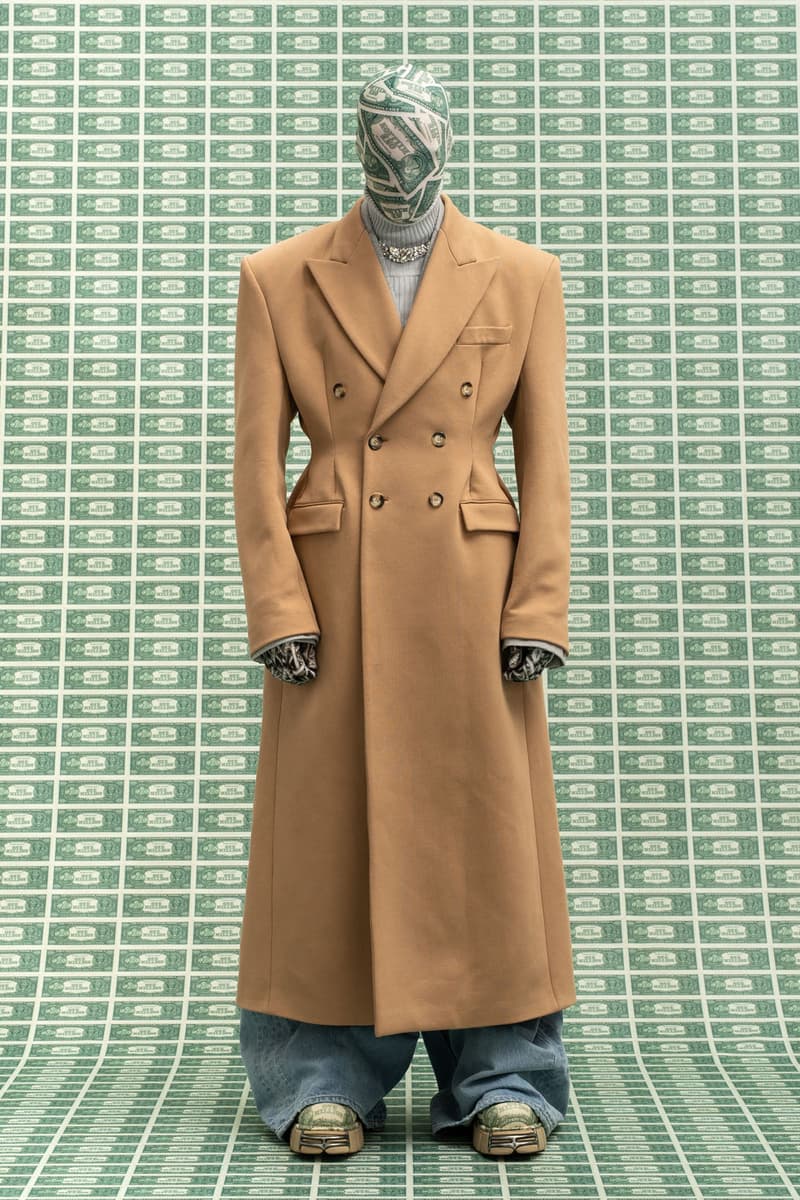 7 of 72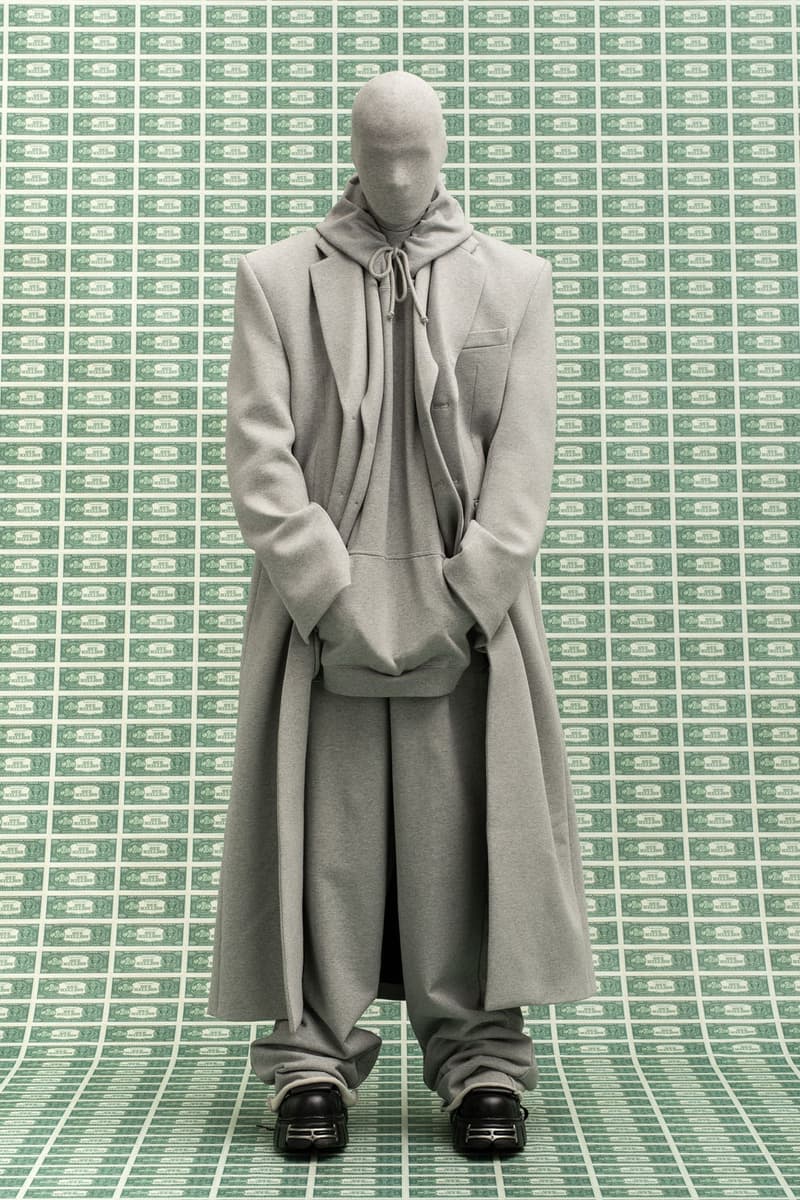 8 of 72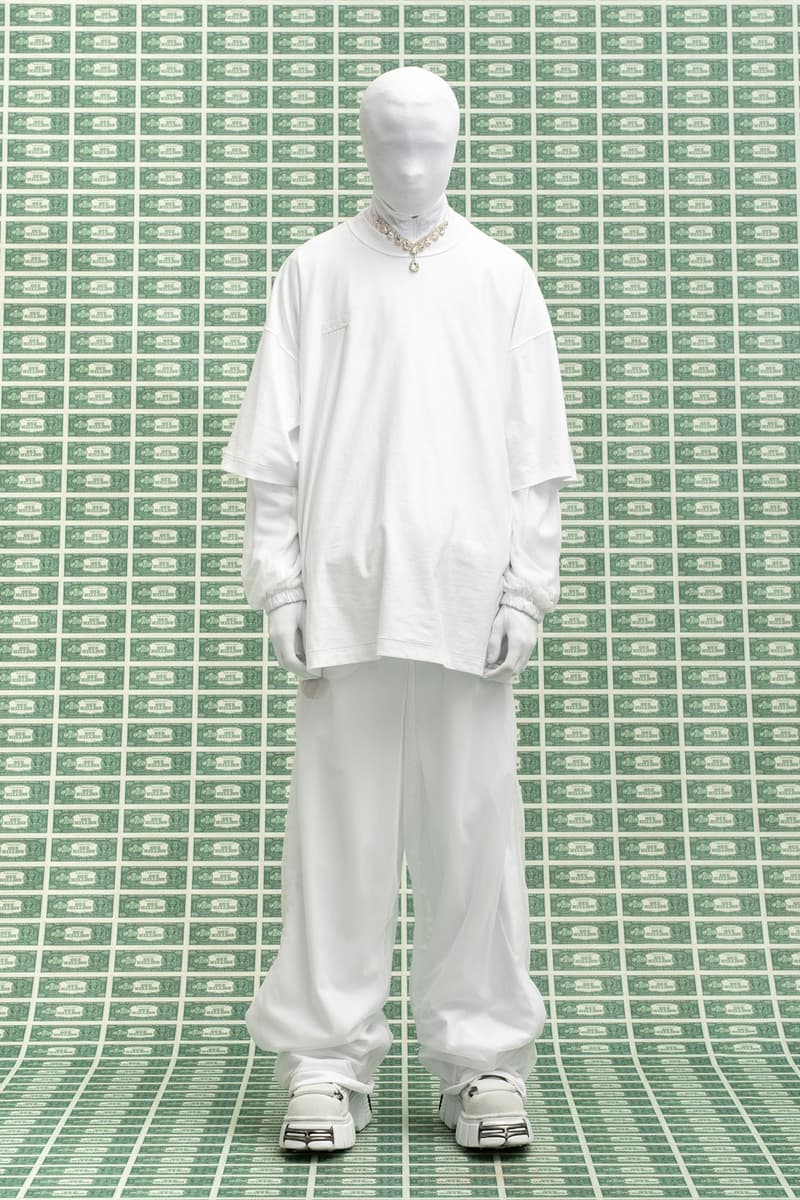 9 of 72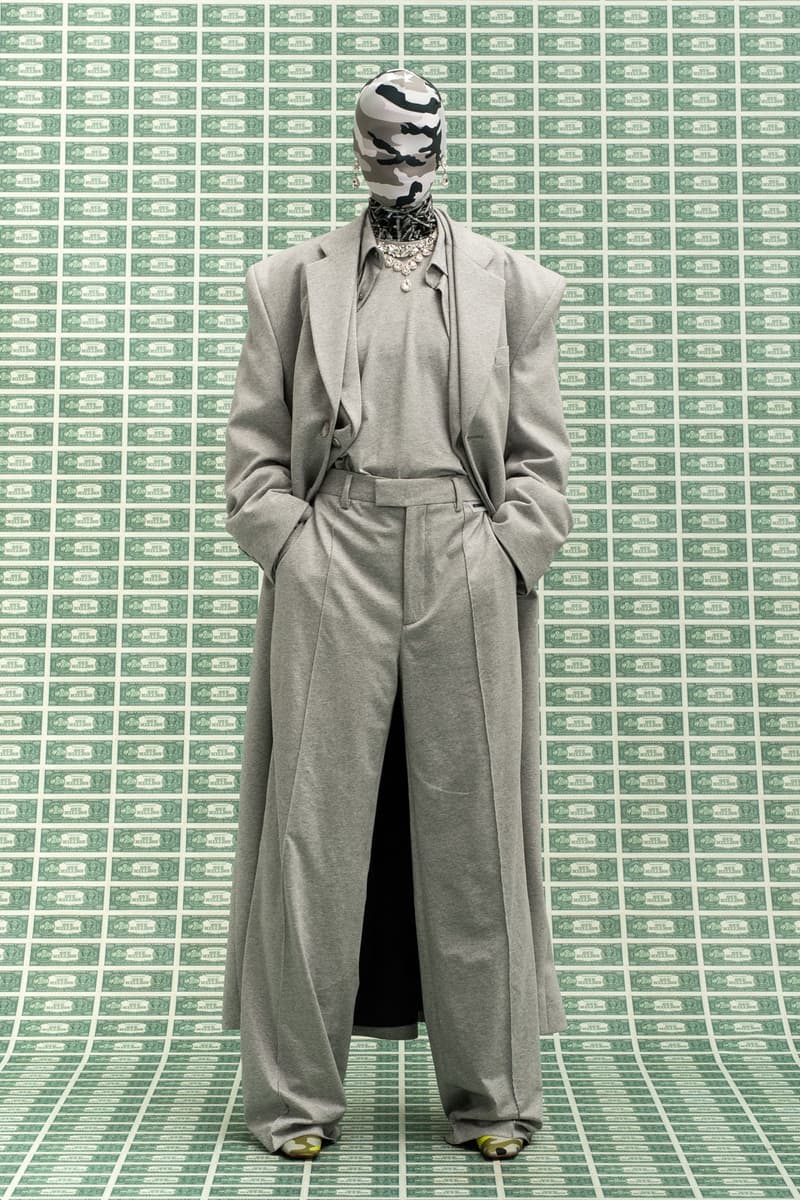 10 of 72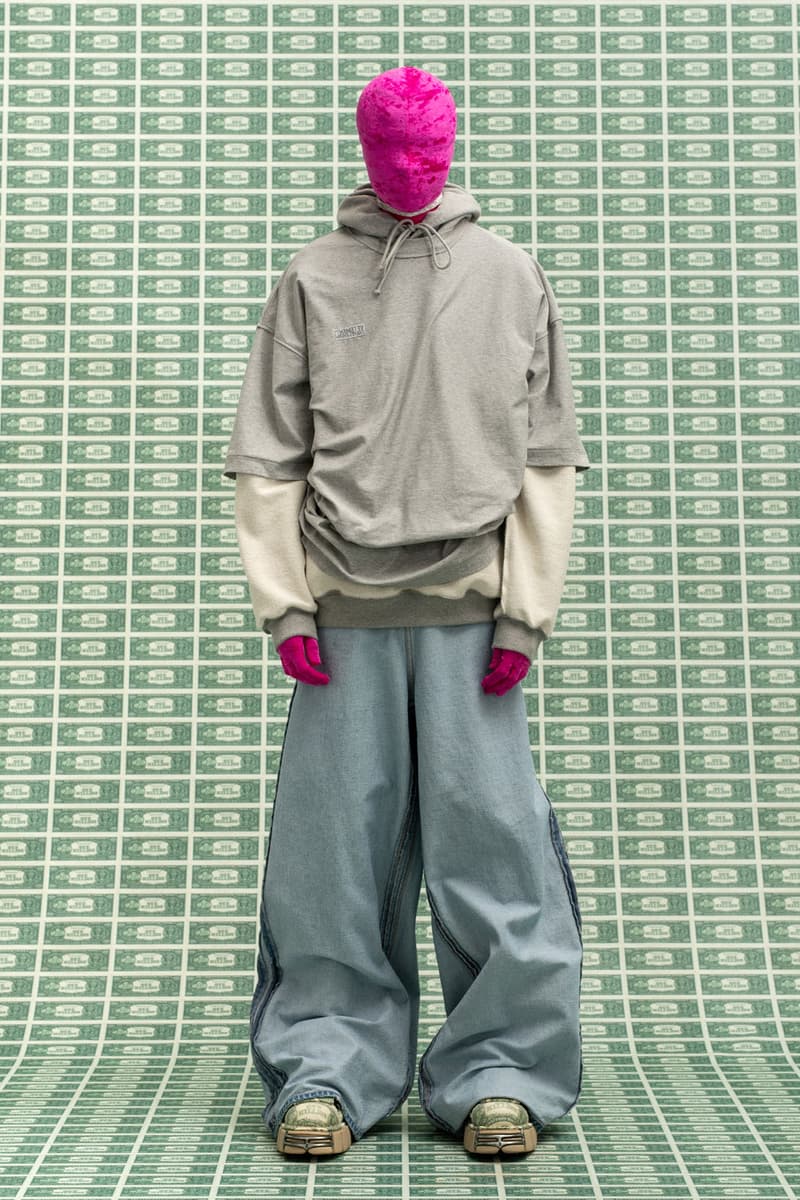 11 of 72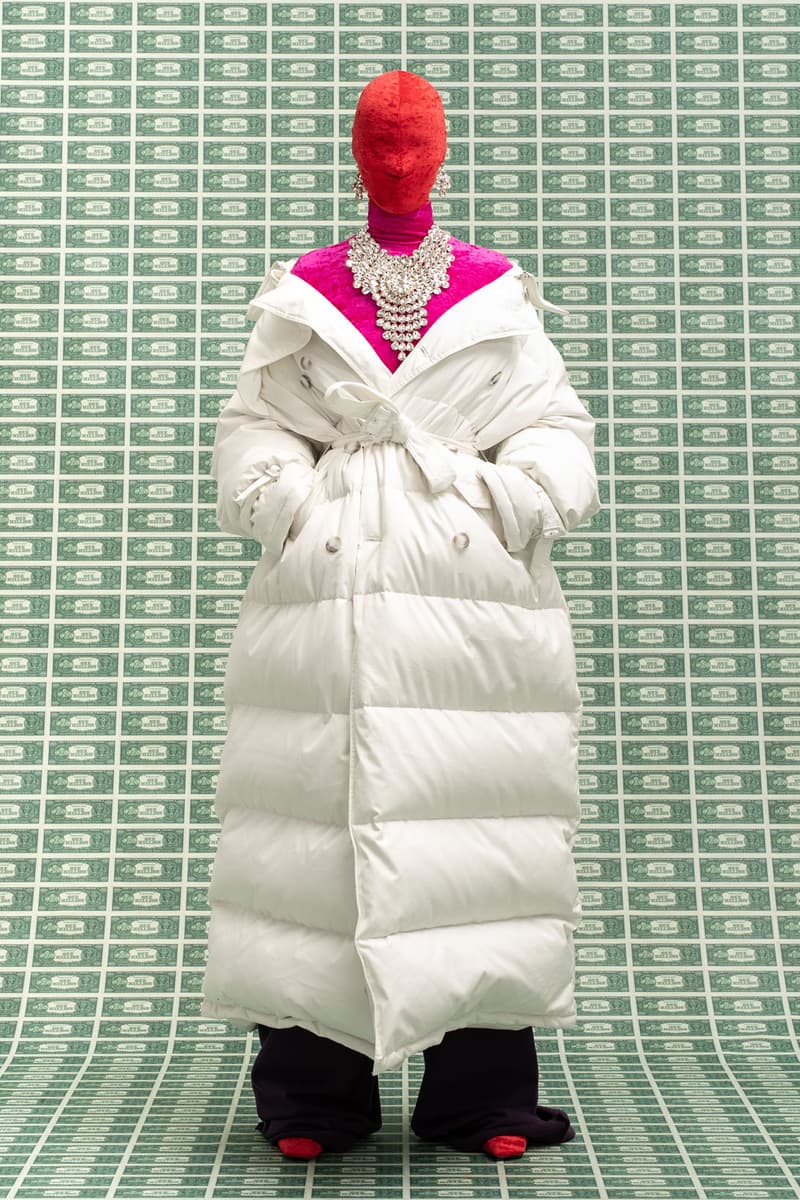 12 of 72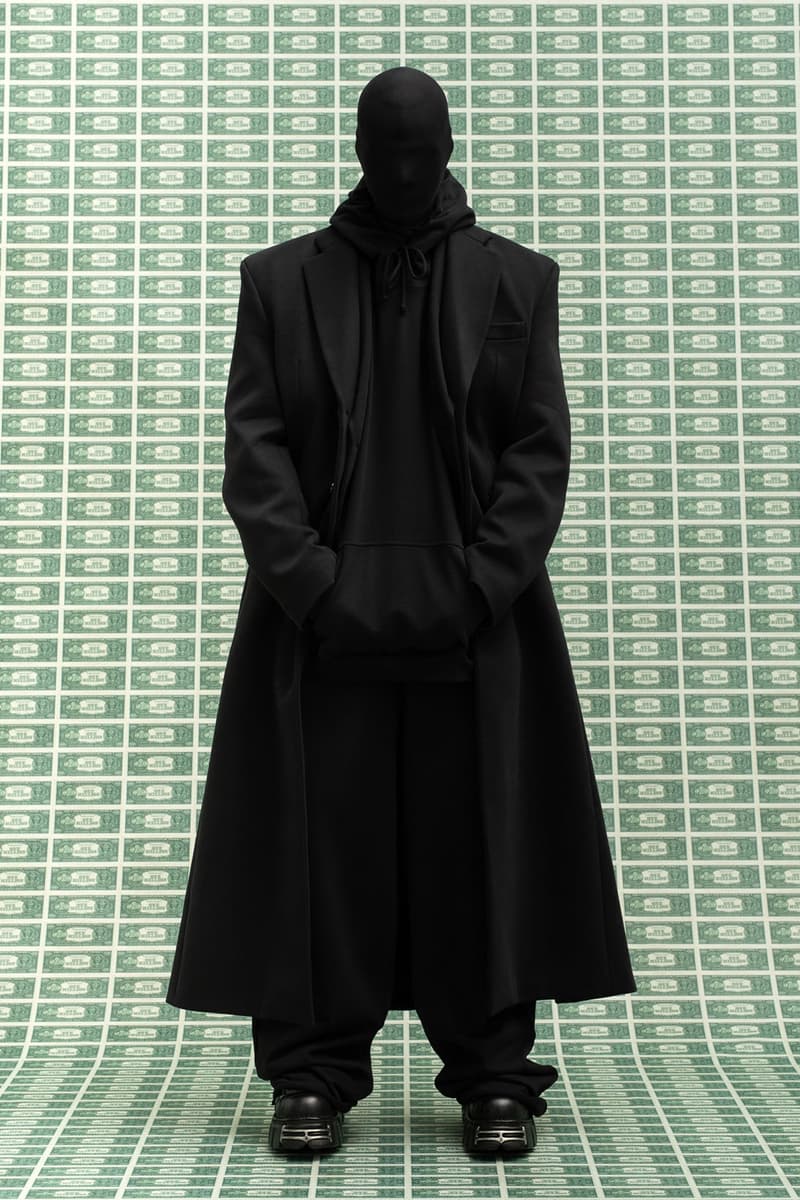 13 of 72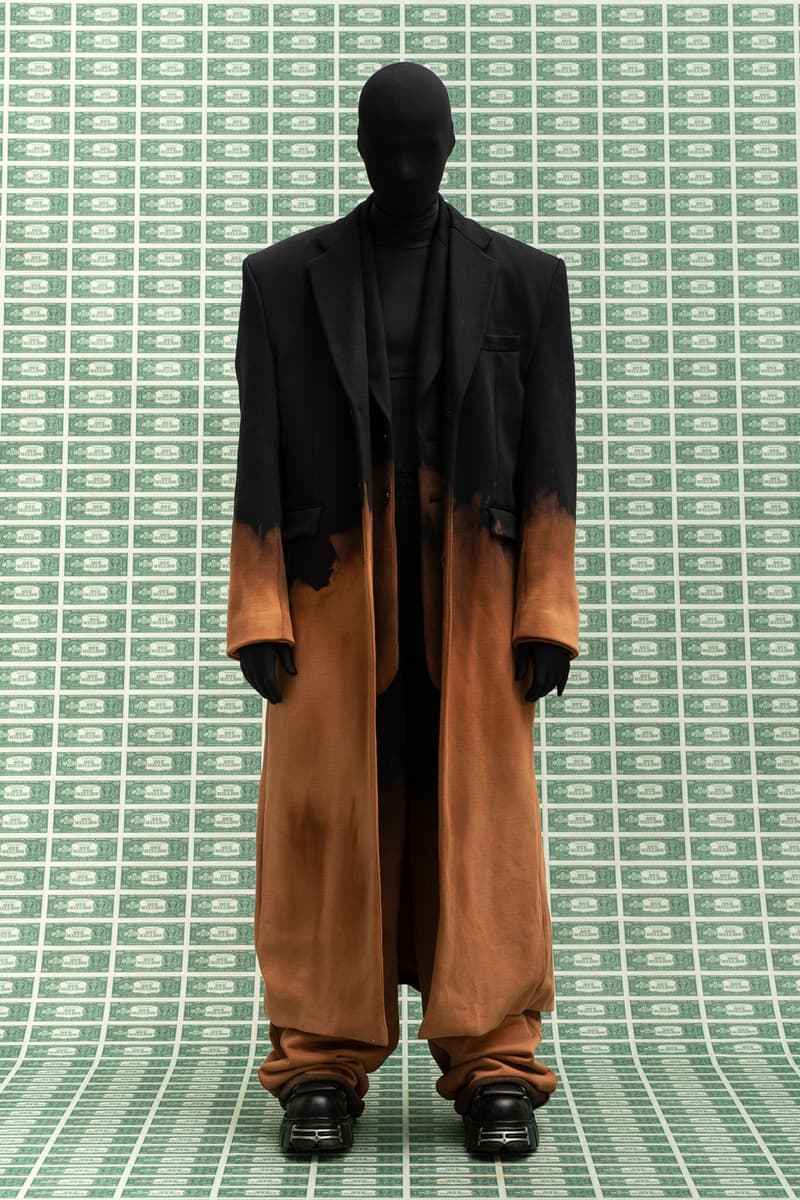 14 of 72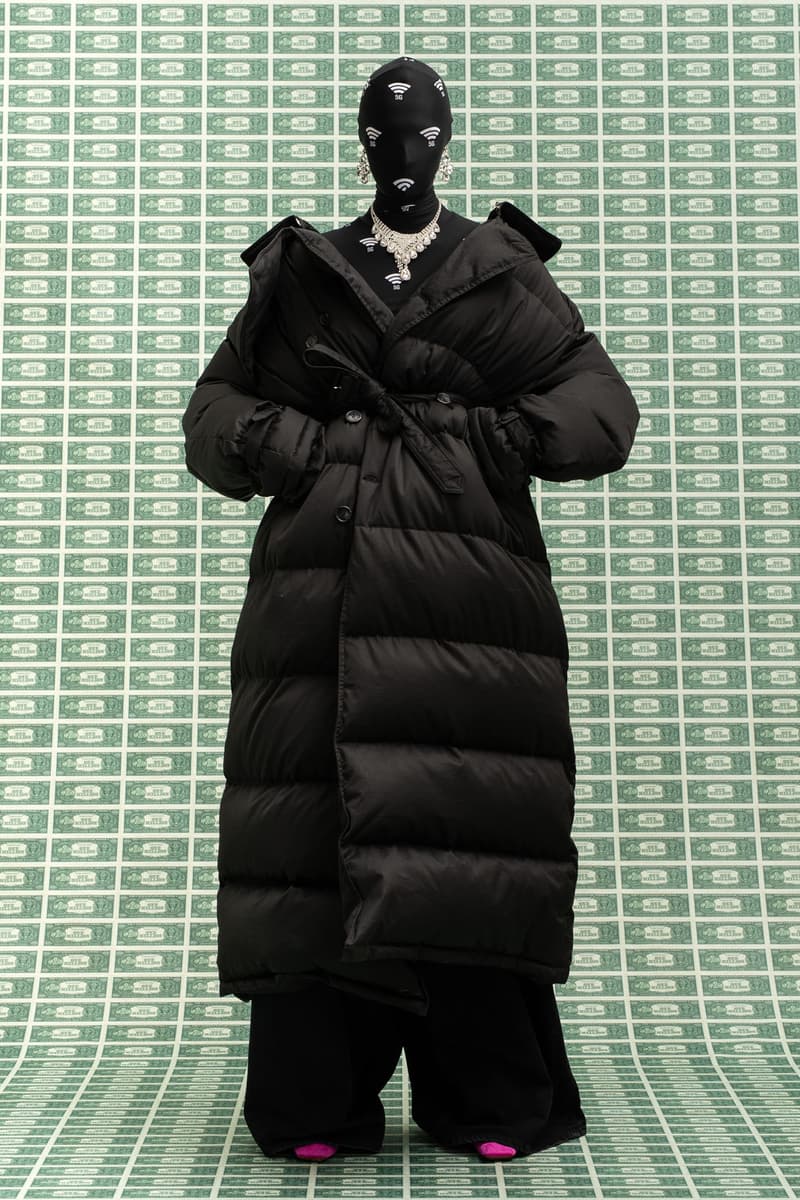 15 of 72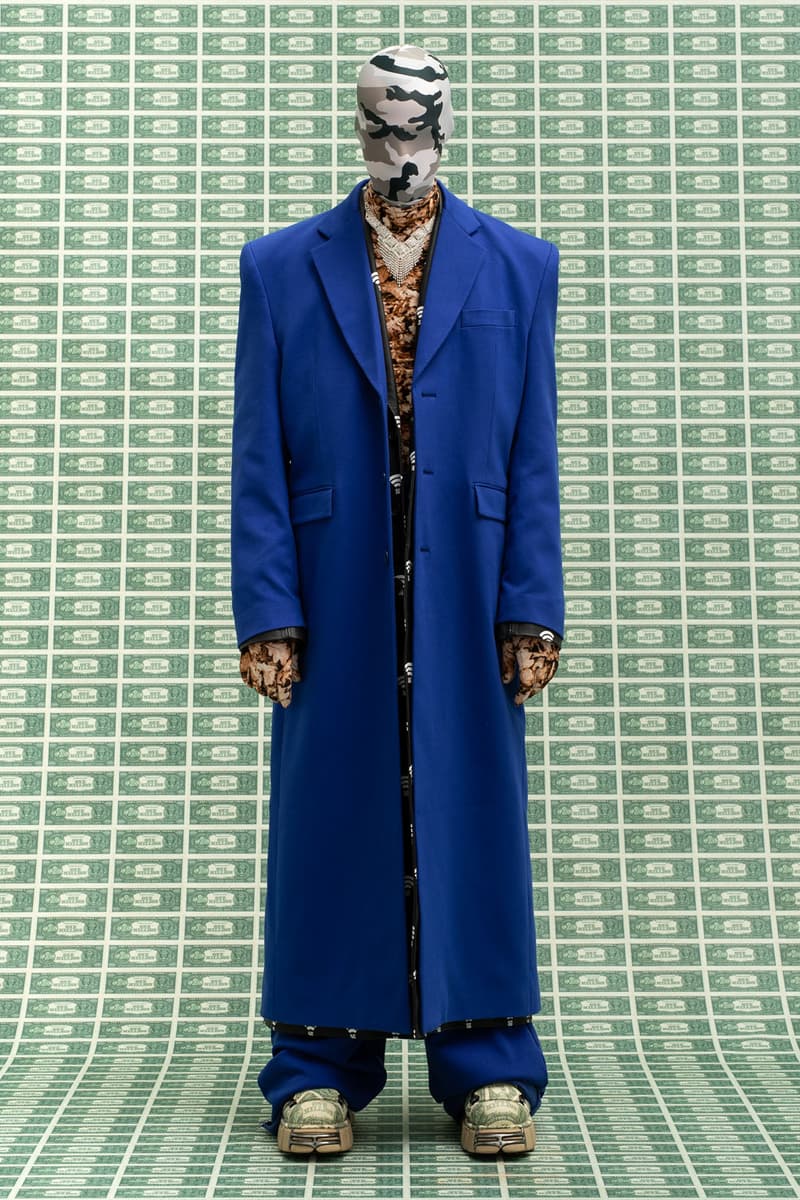 16 of 72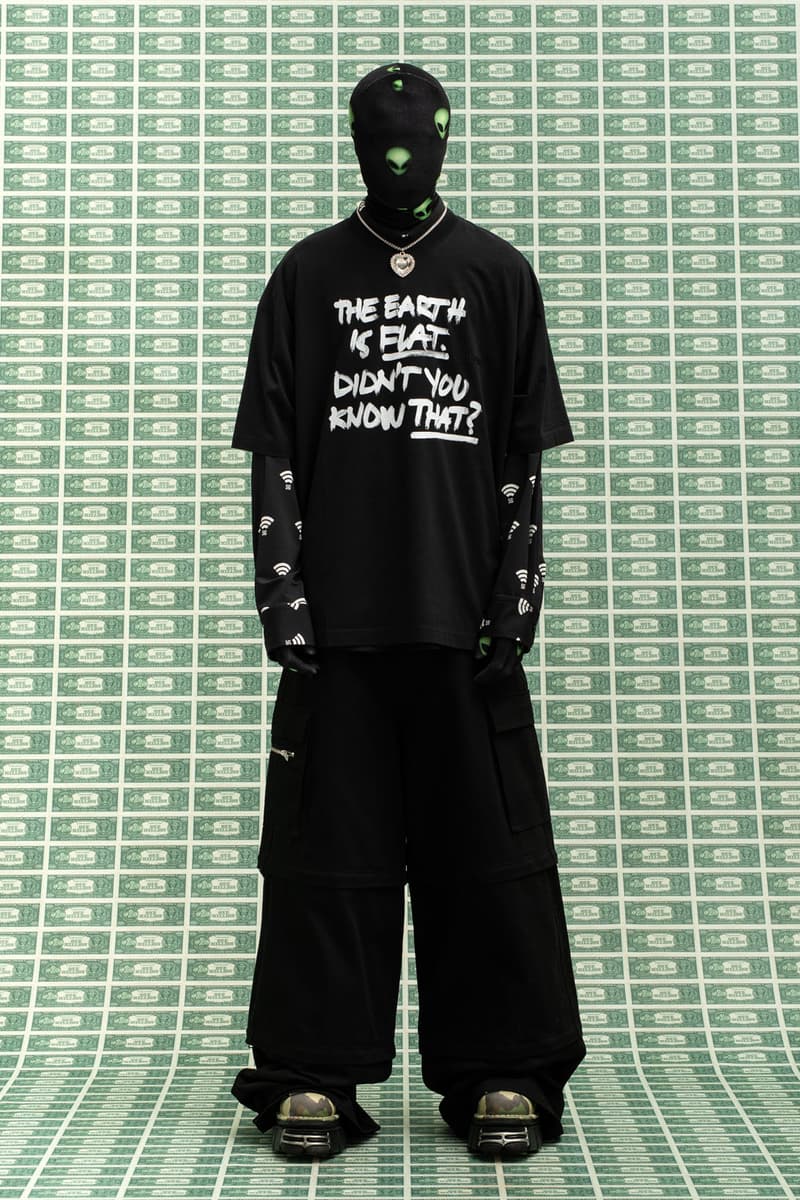 17 of 72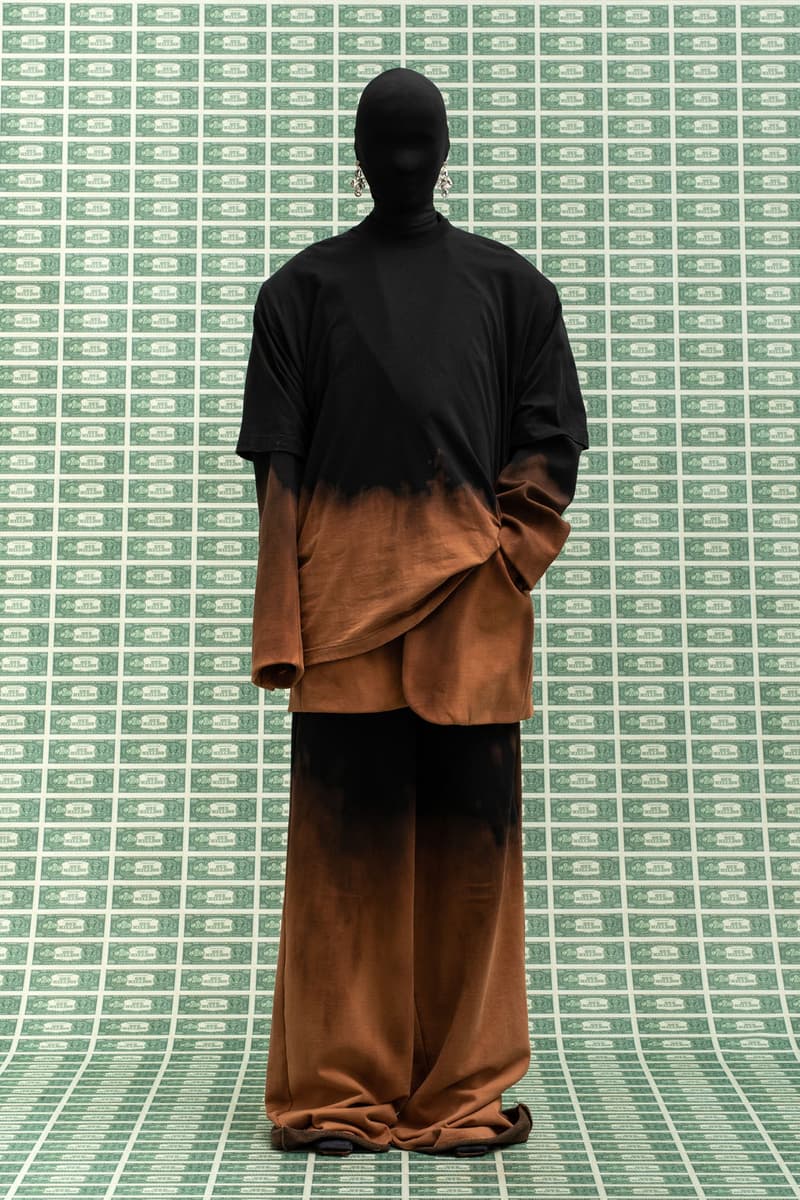 18 of 72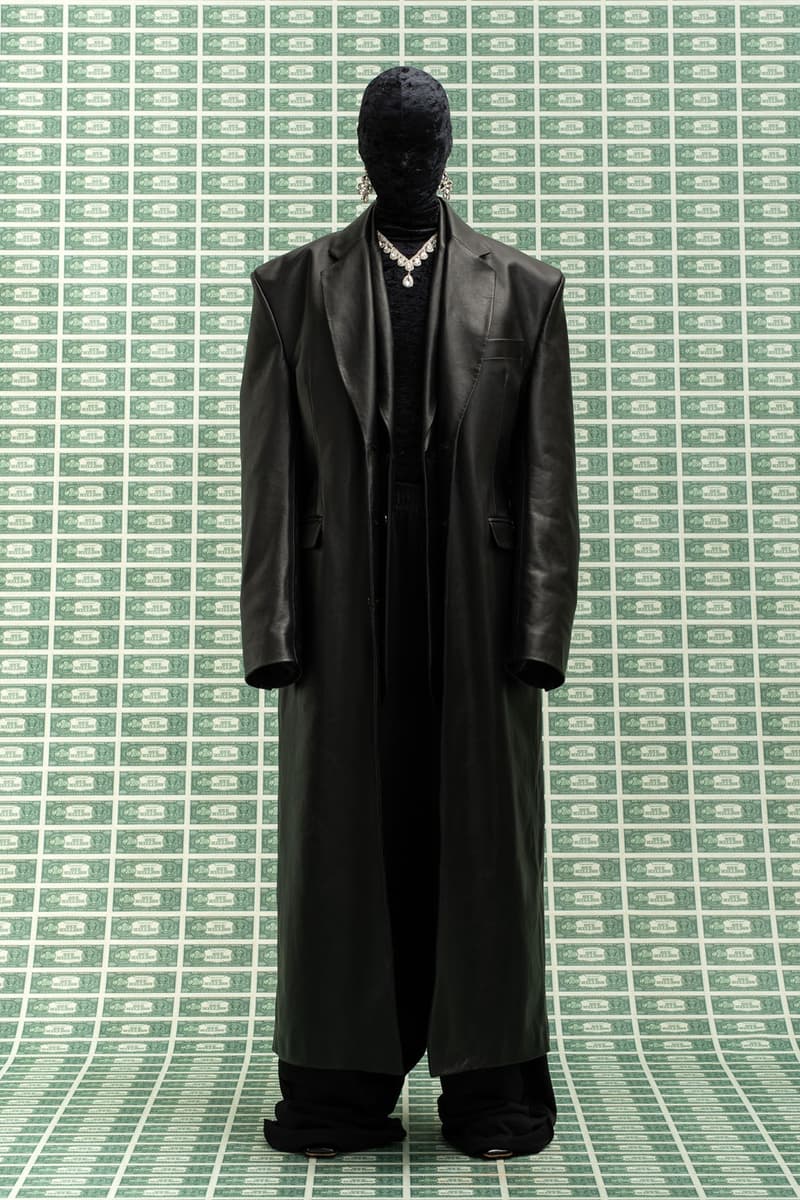 19 of 72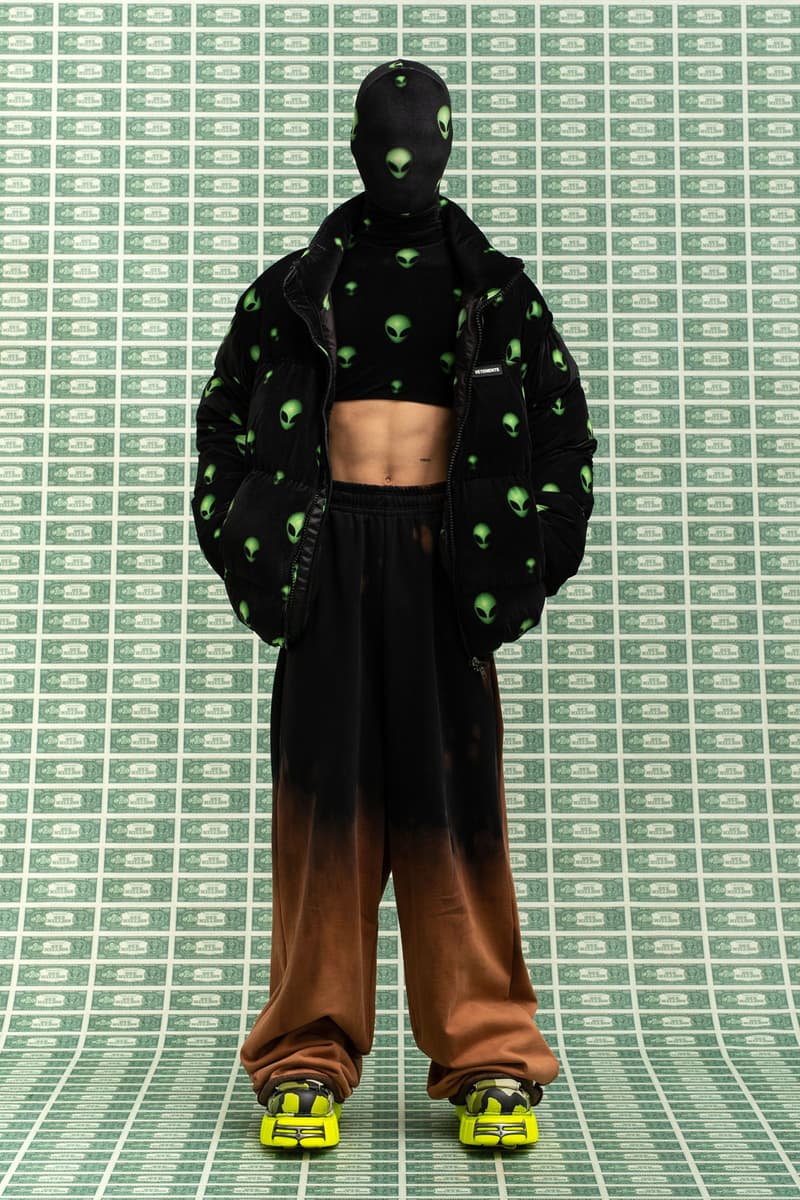 20 of 72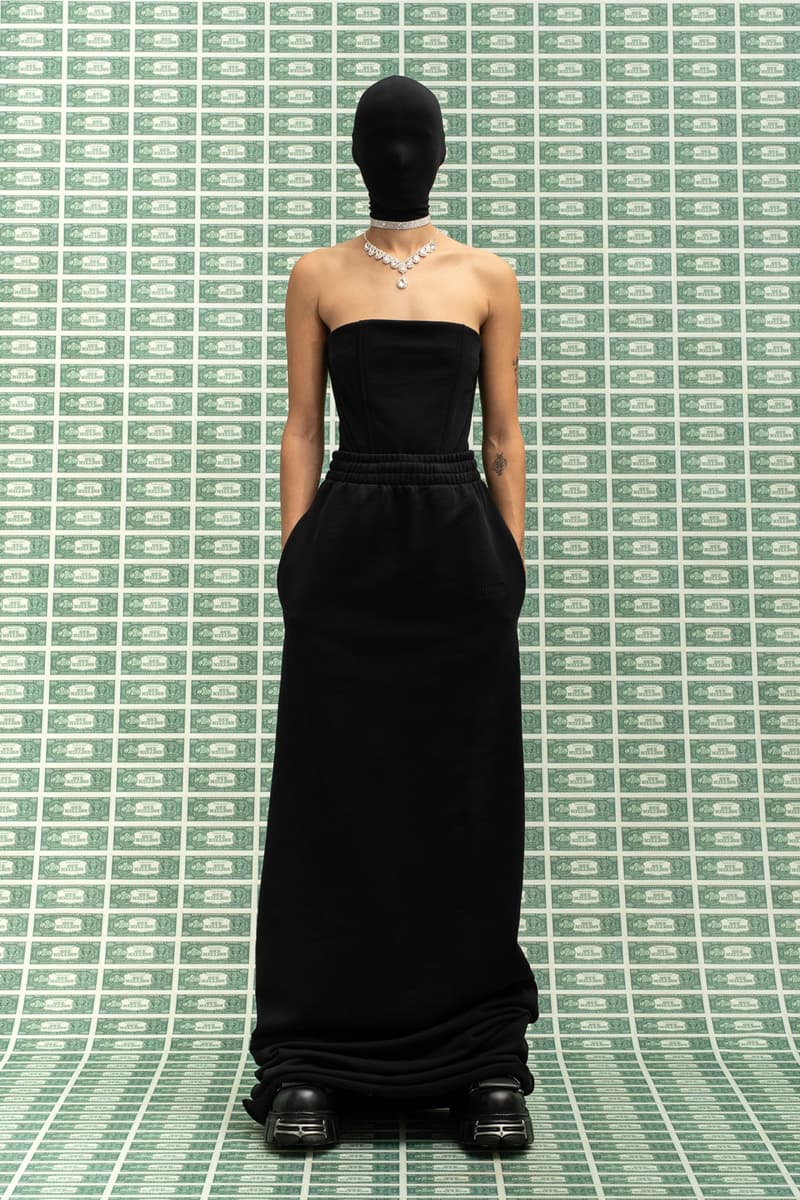 21 of 72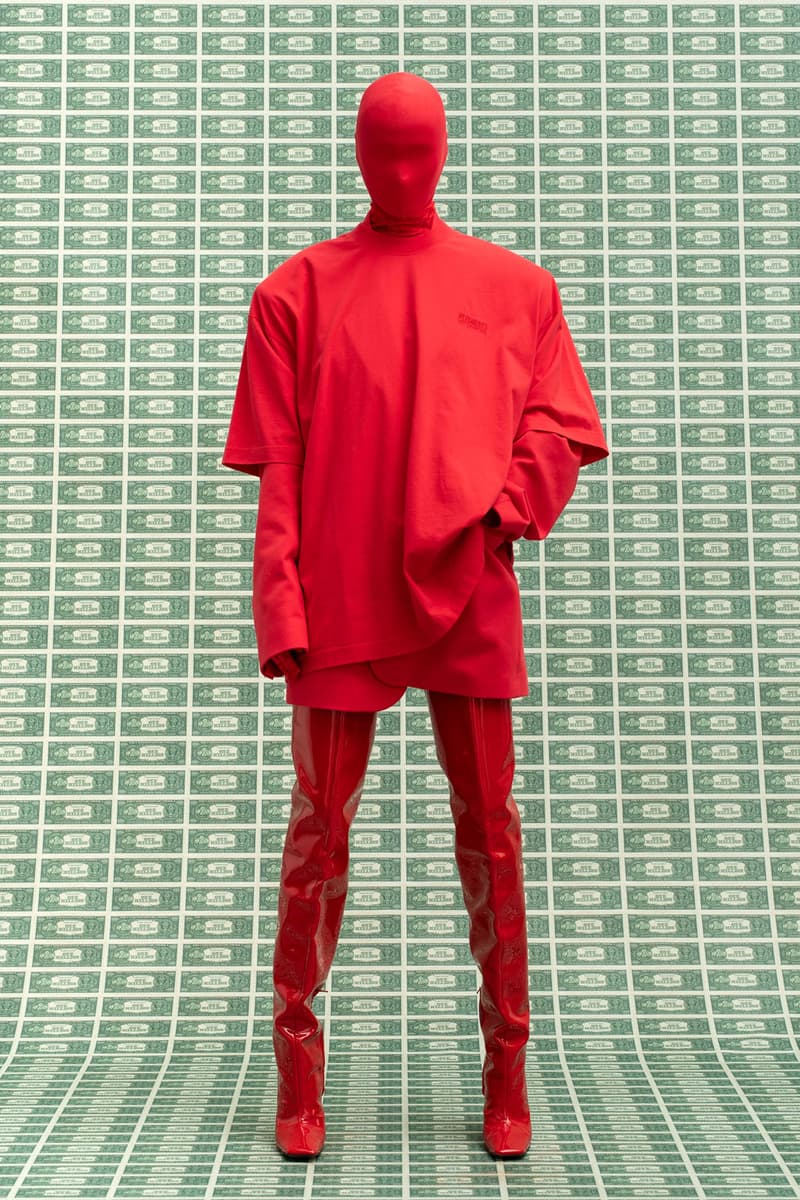 22 of 72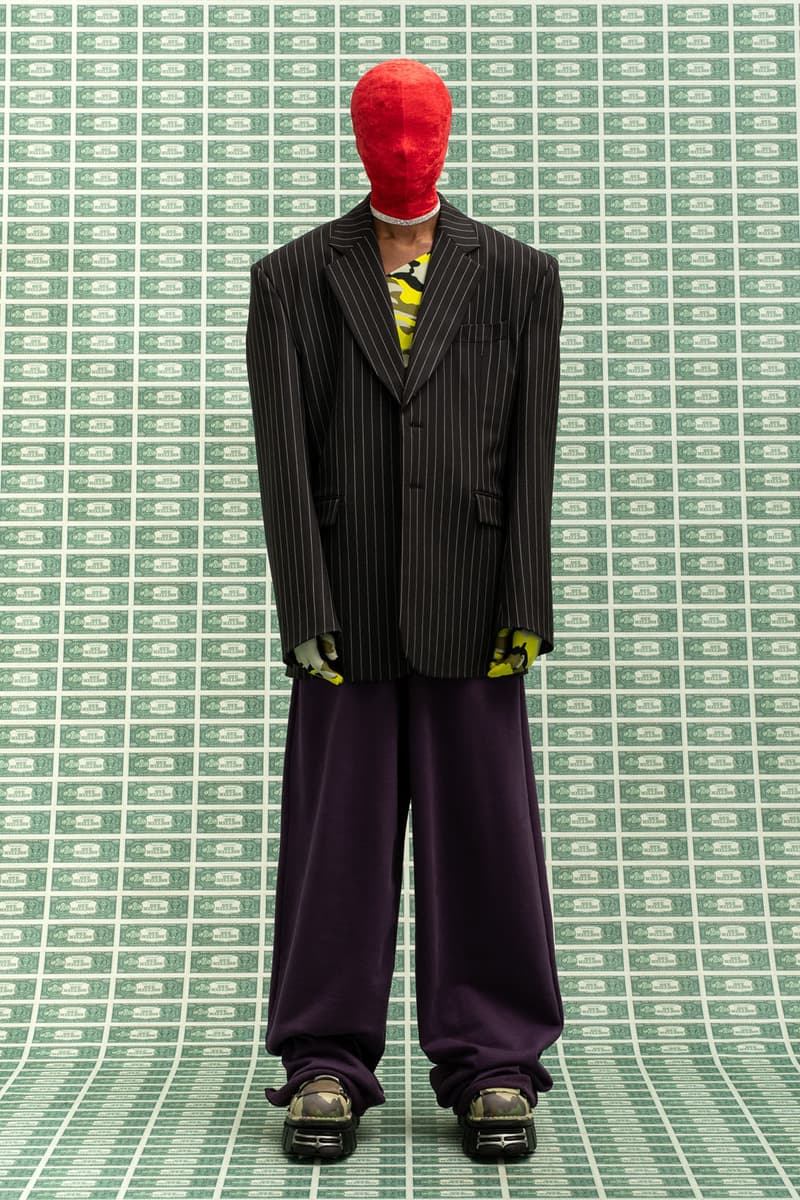 23 of 72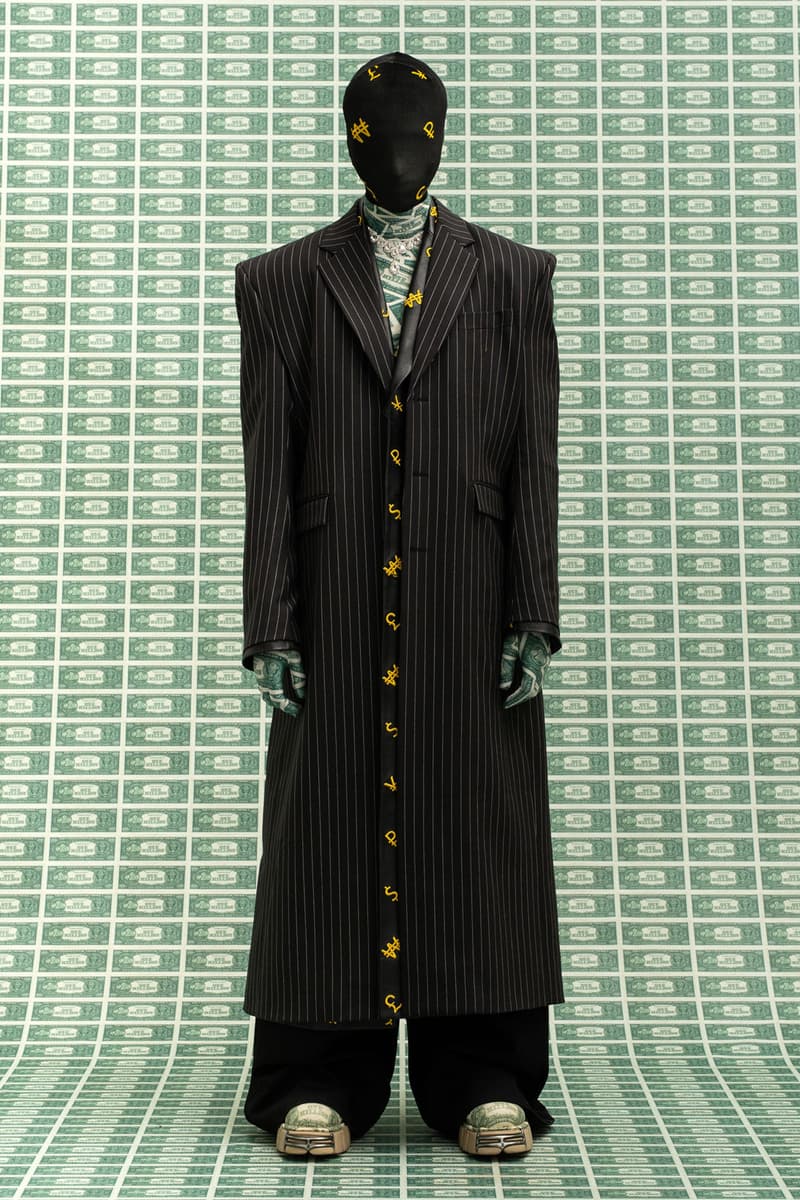 24 of 72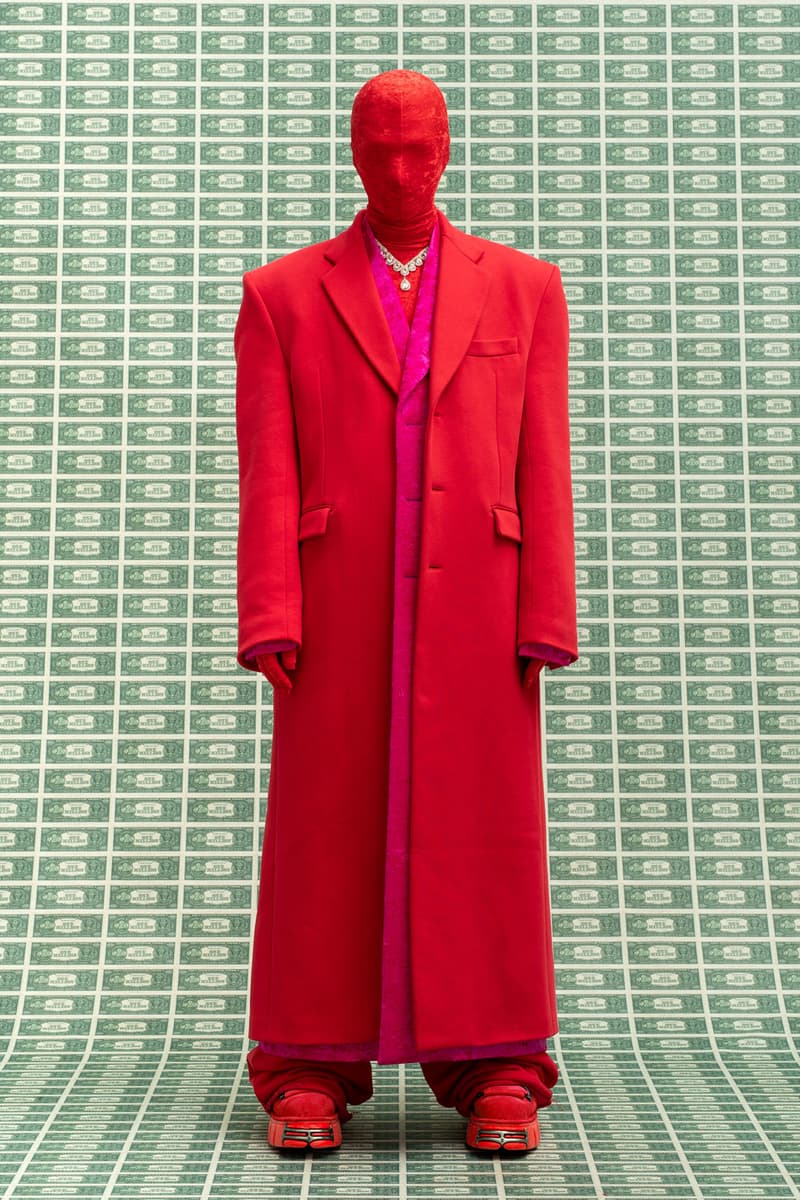 25 of 72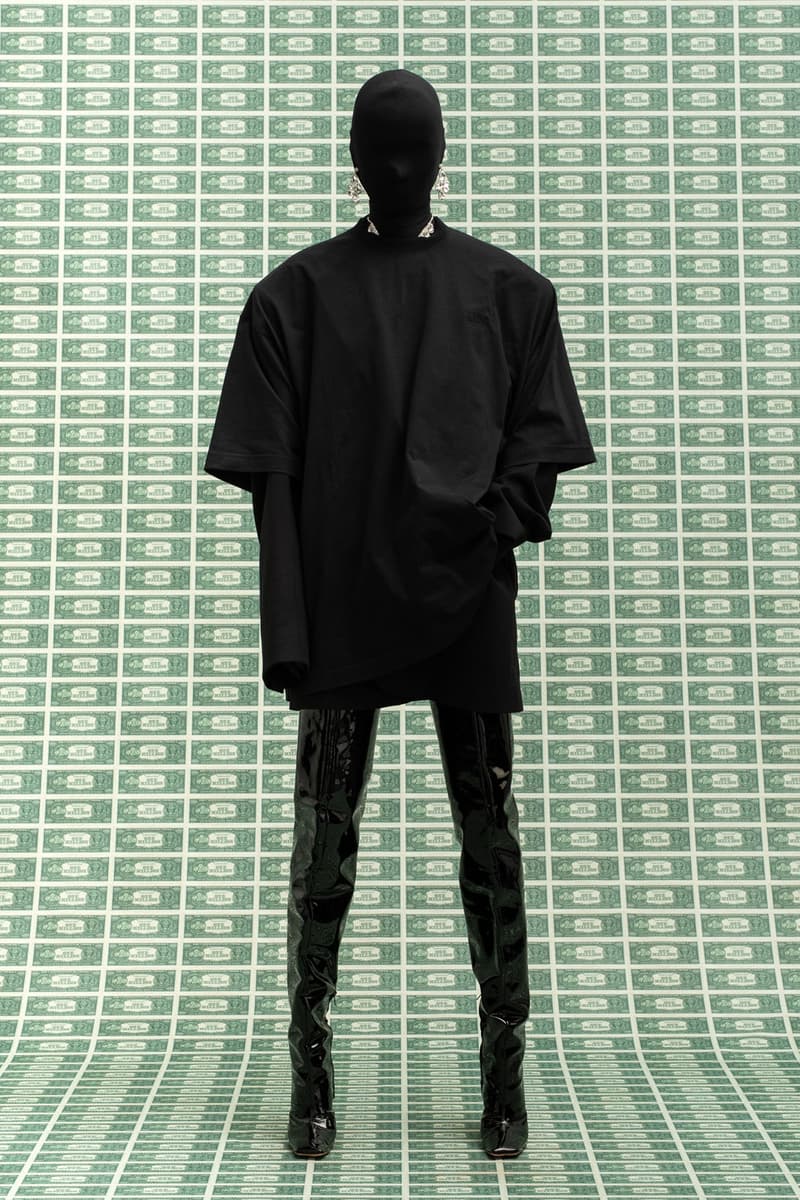 26 of 72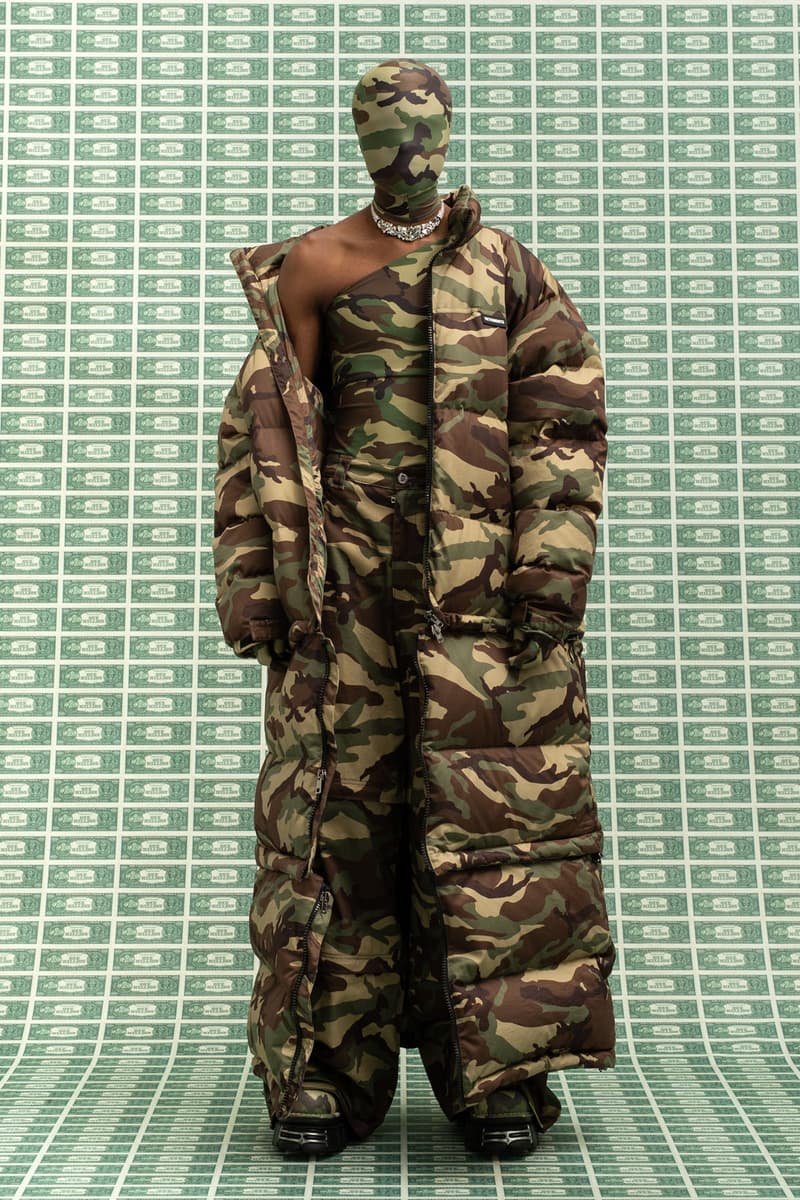 27 of 72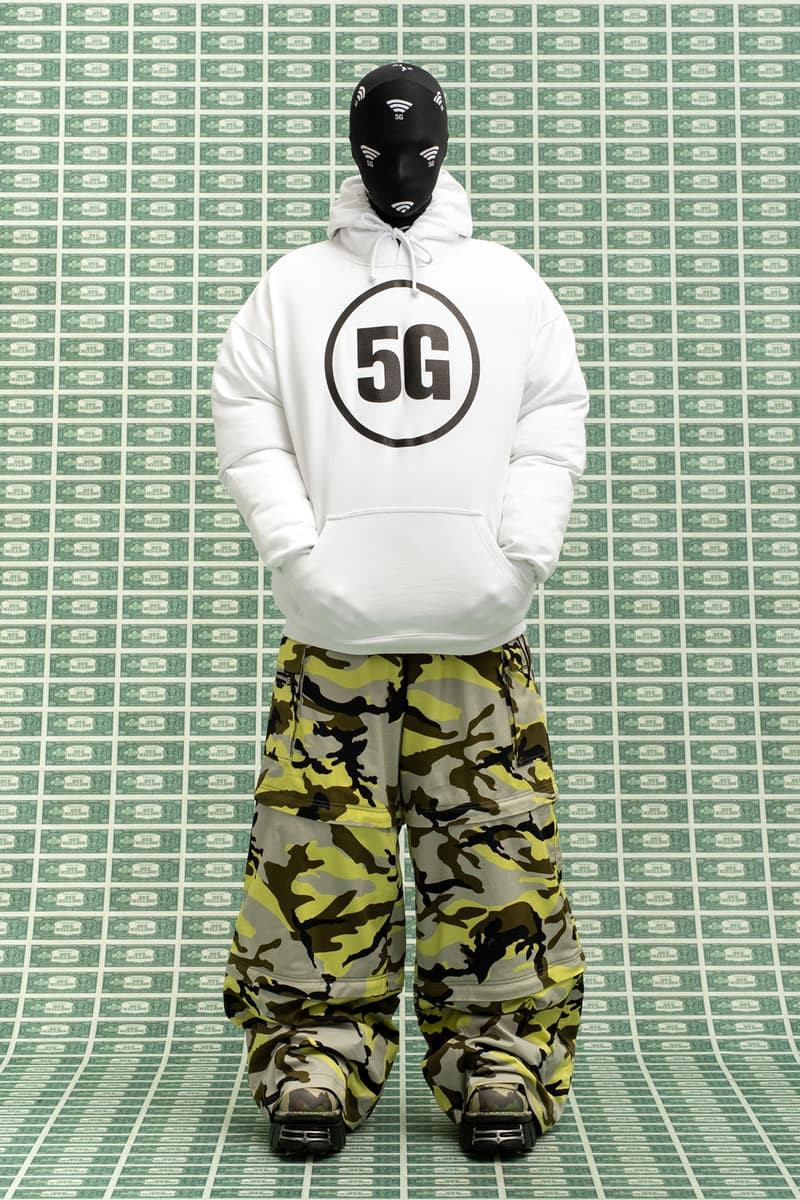 28 of 72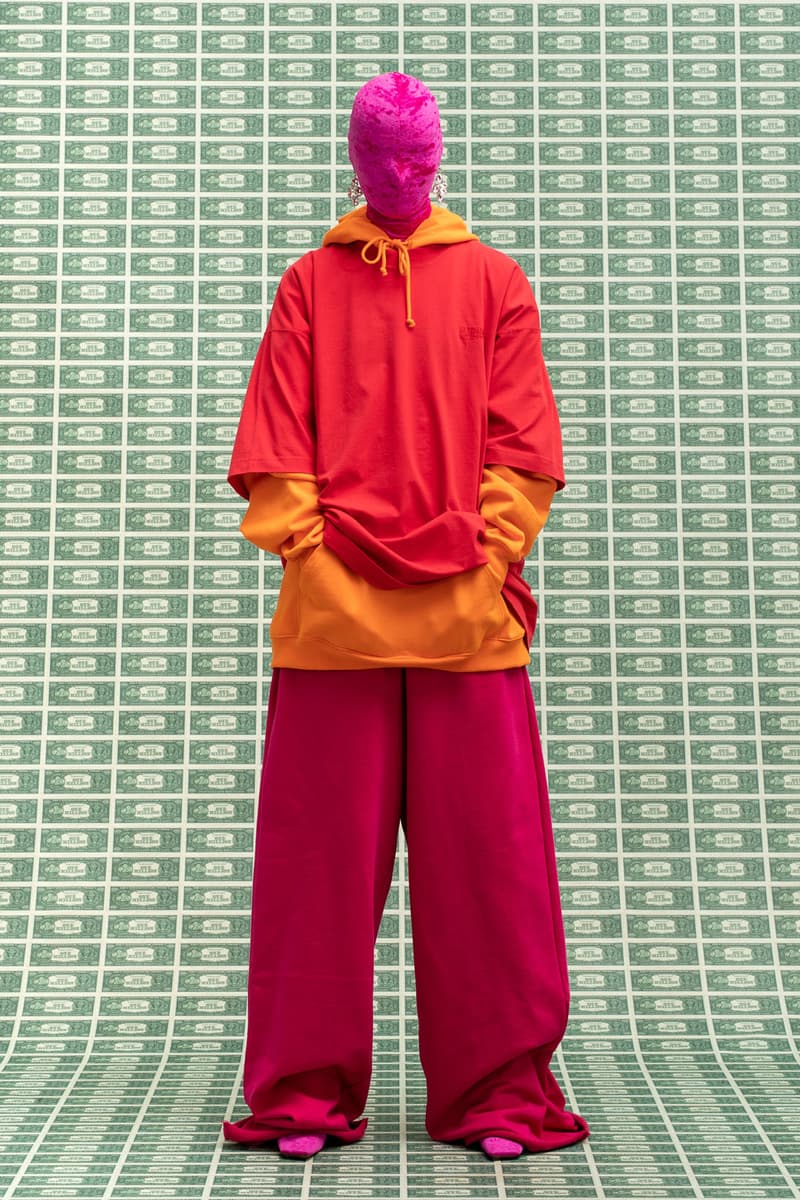 29 of 72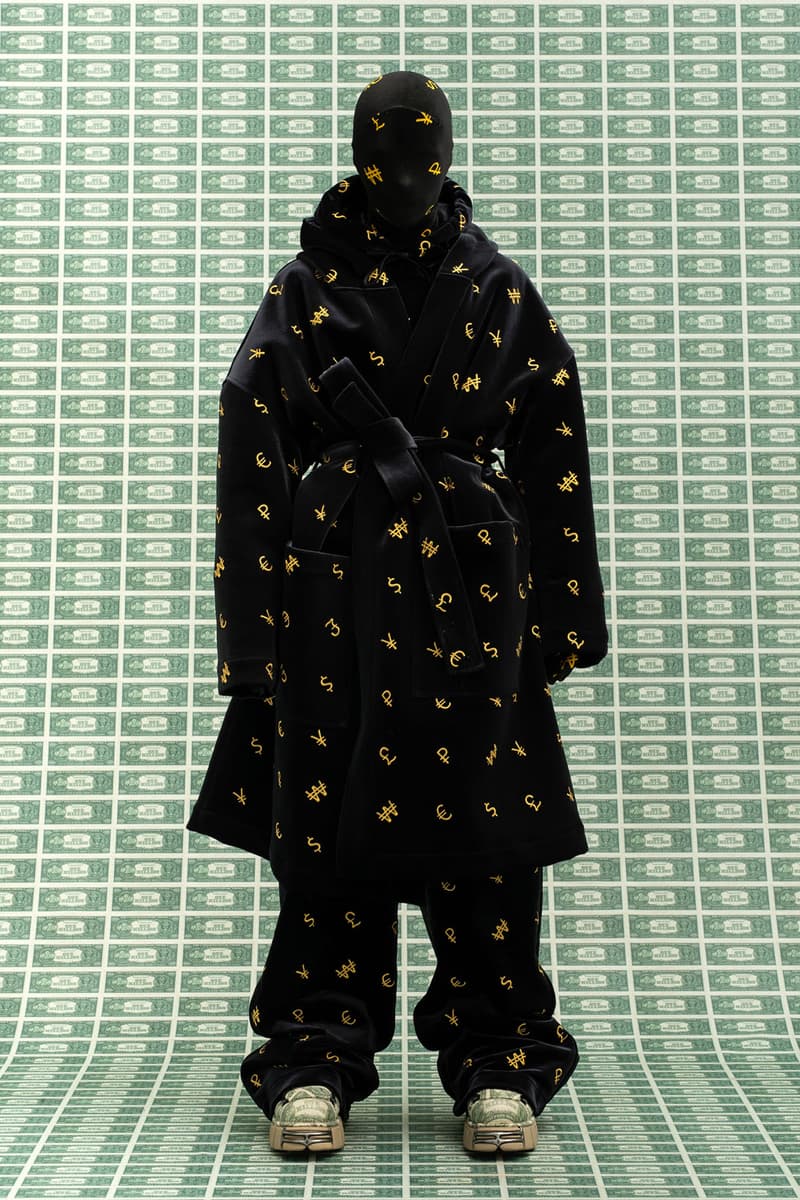 30 of 72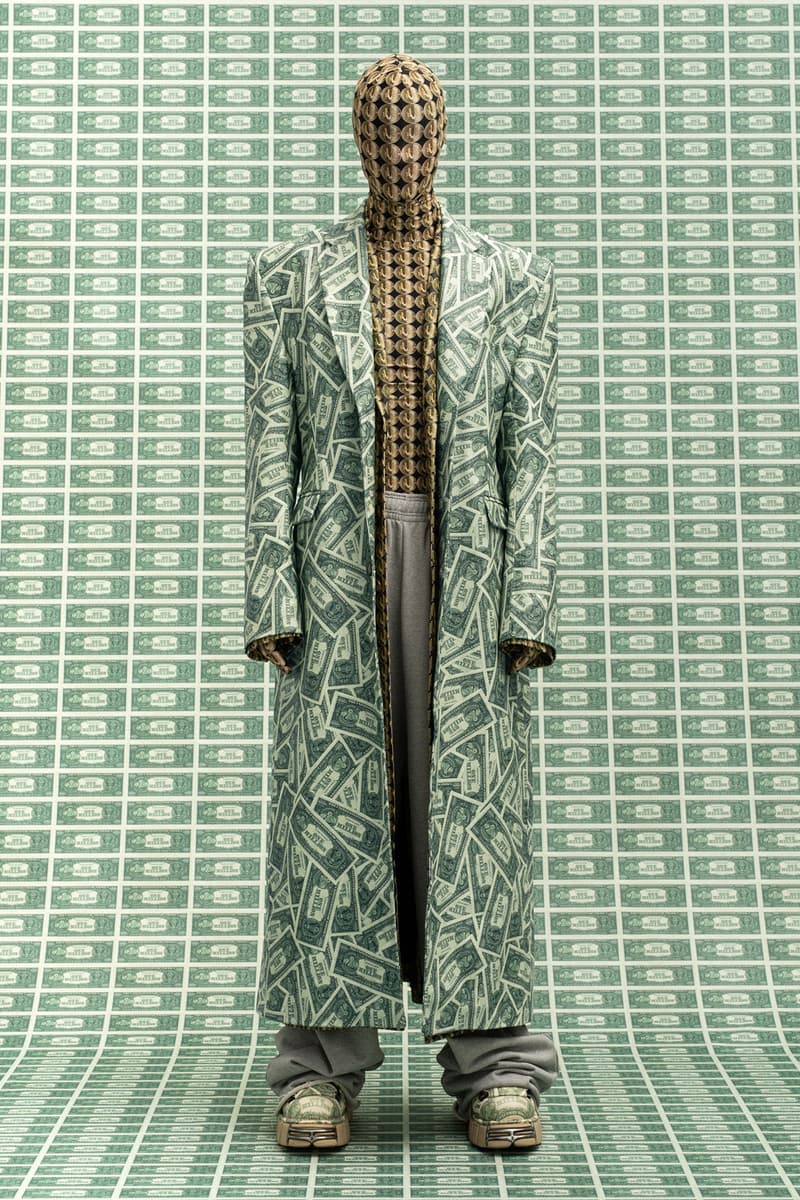 31 of 72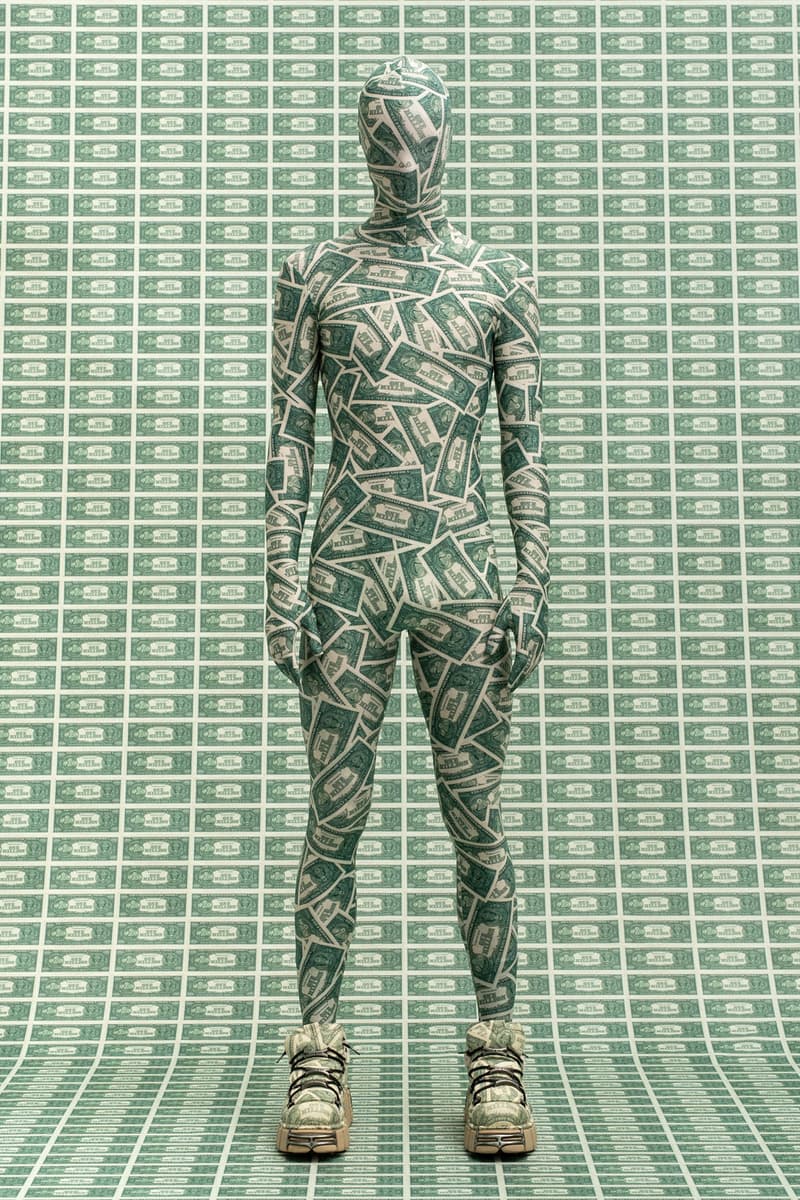 32 of 72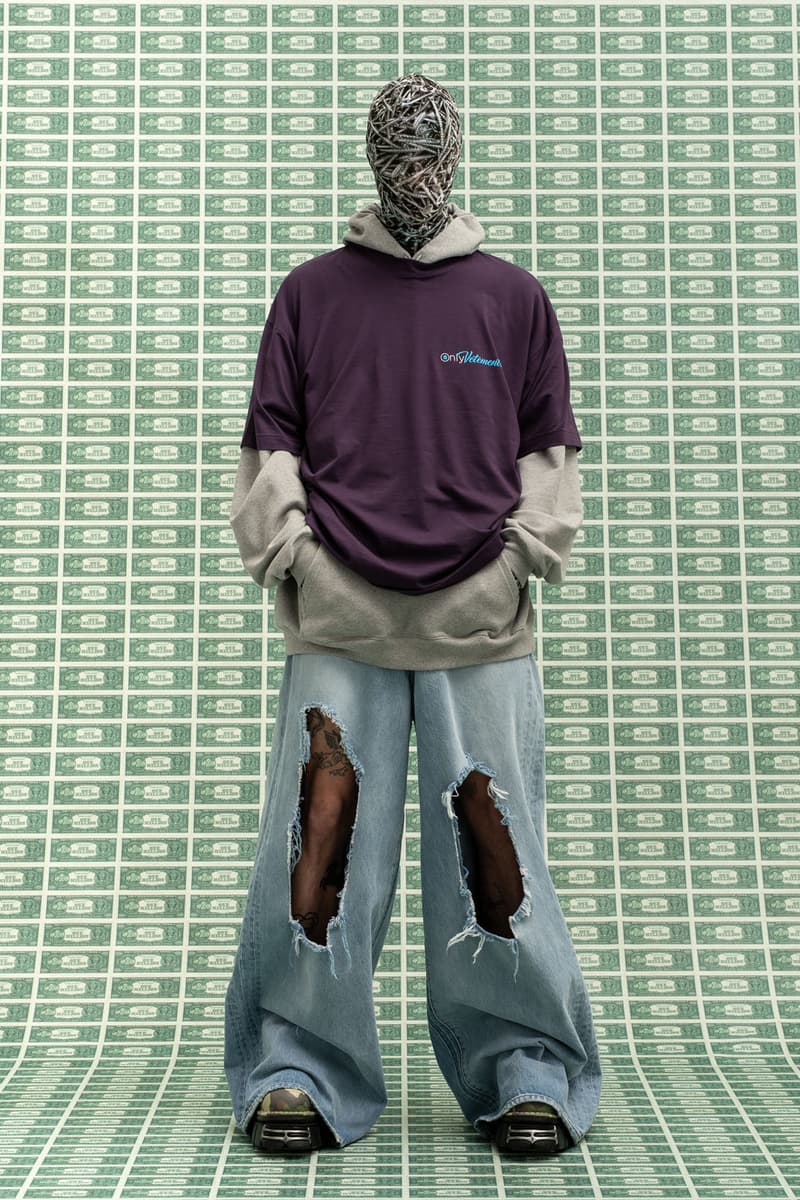 33 of 72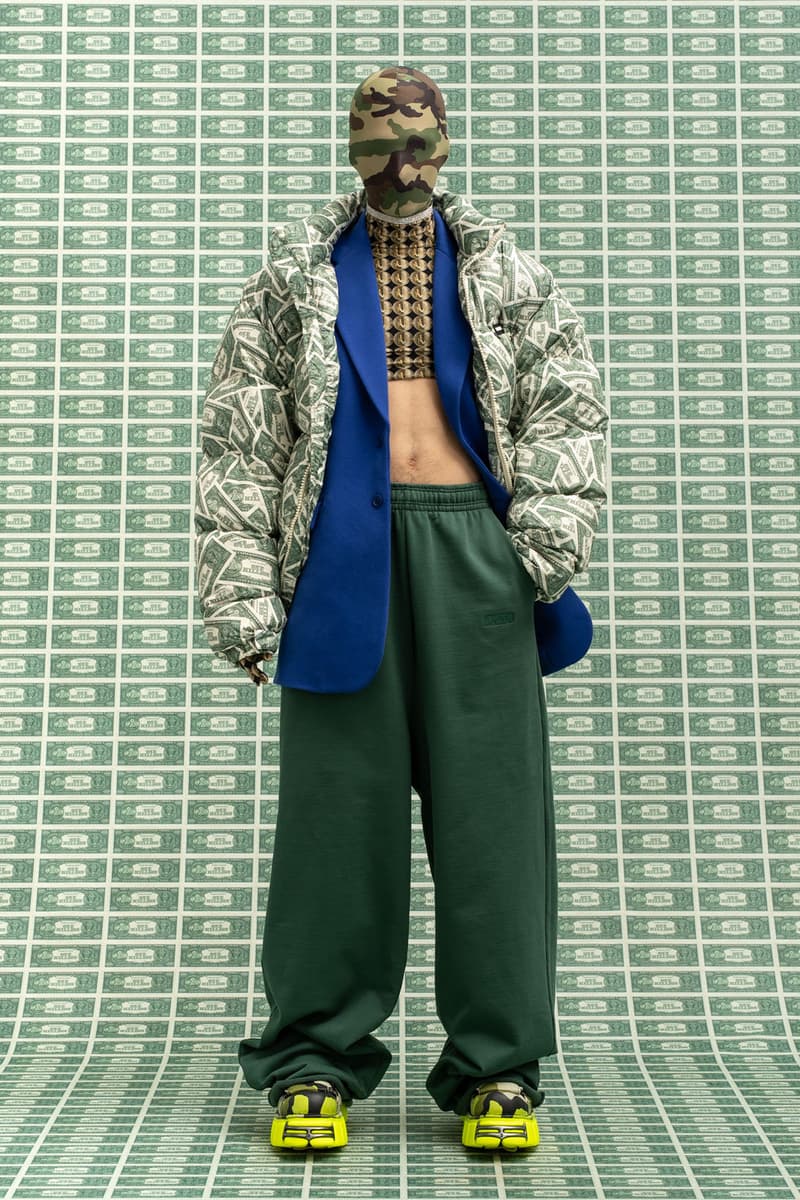 34 of 72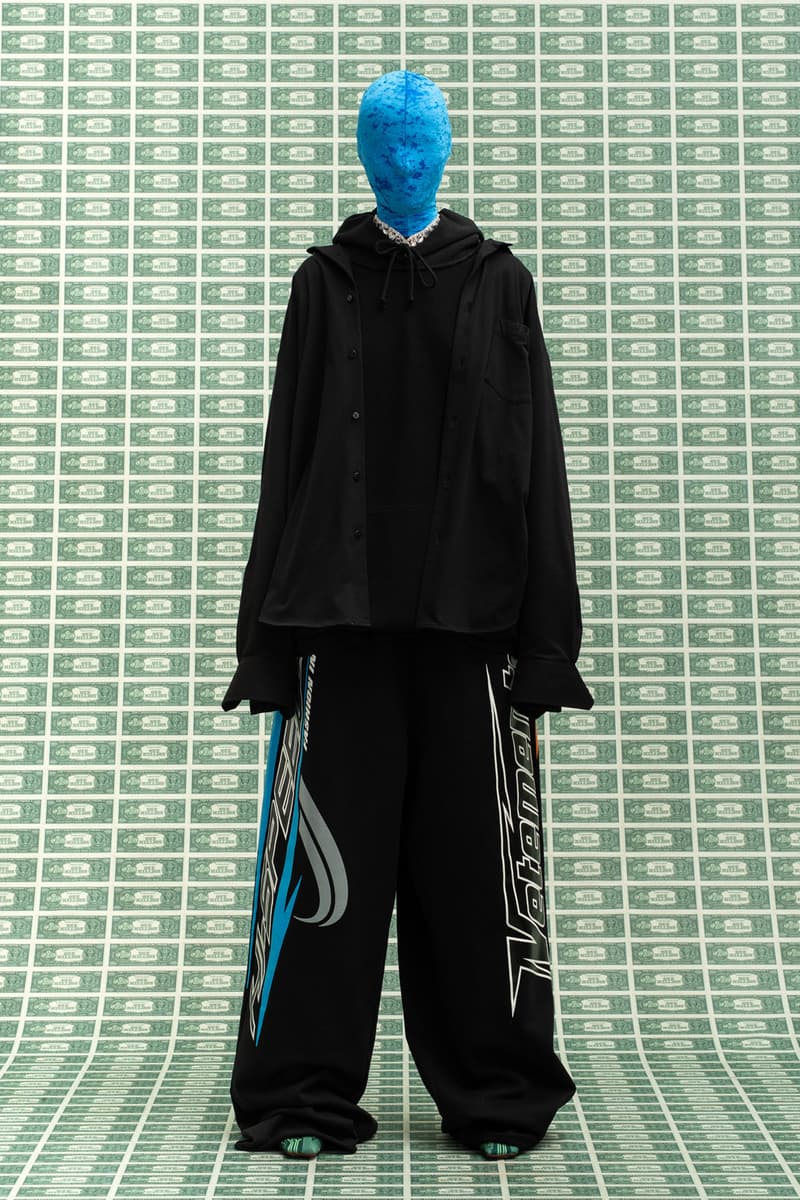 35 of 72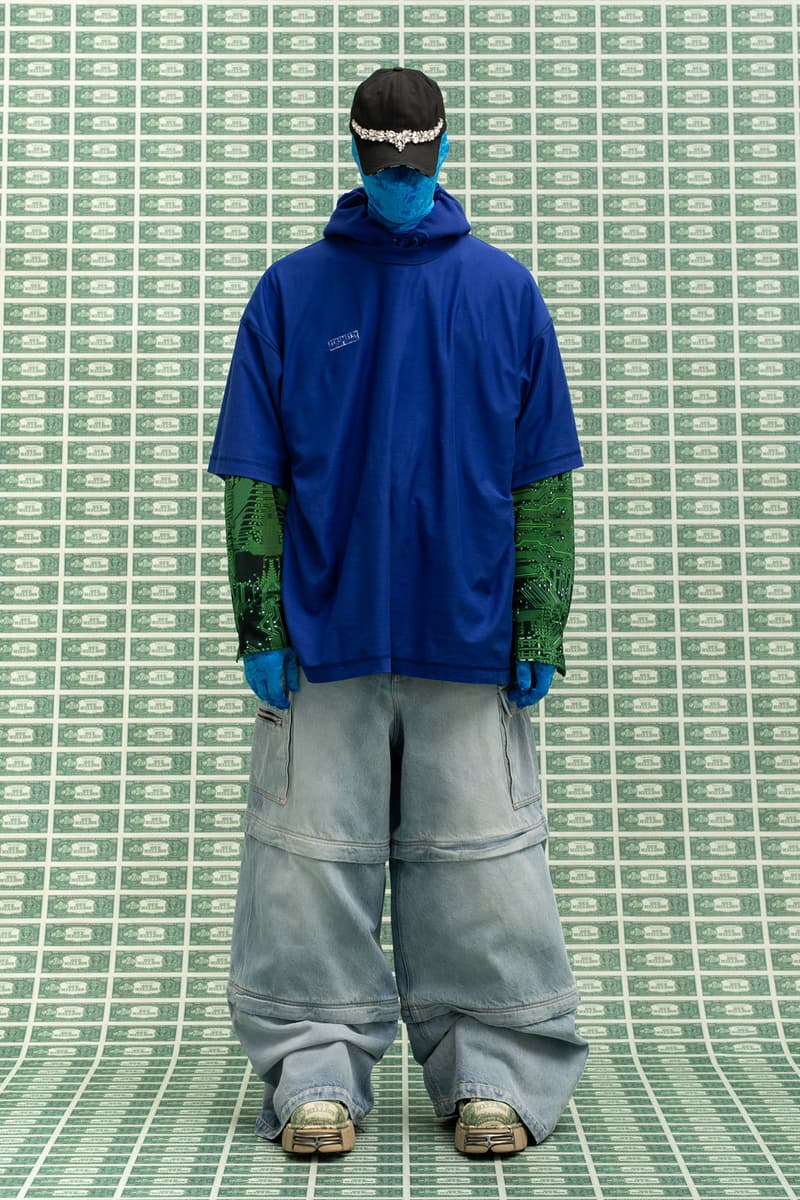 36 of 72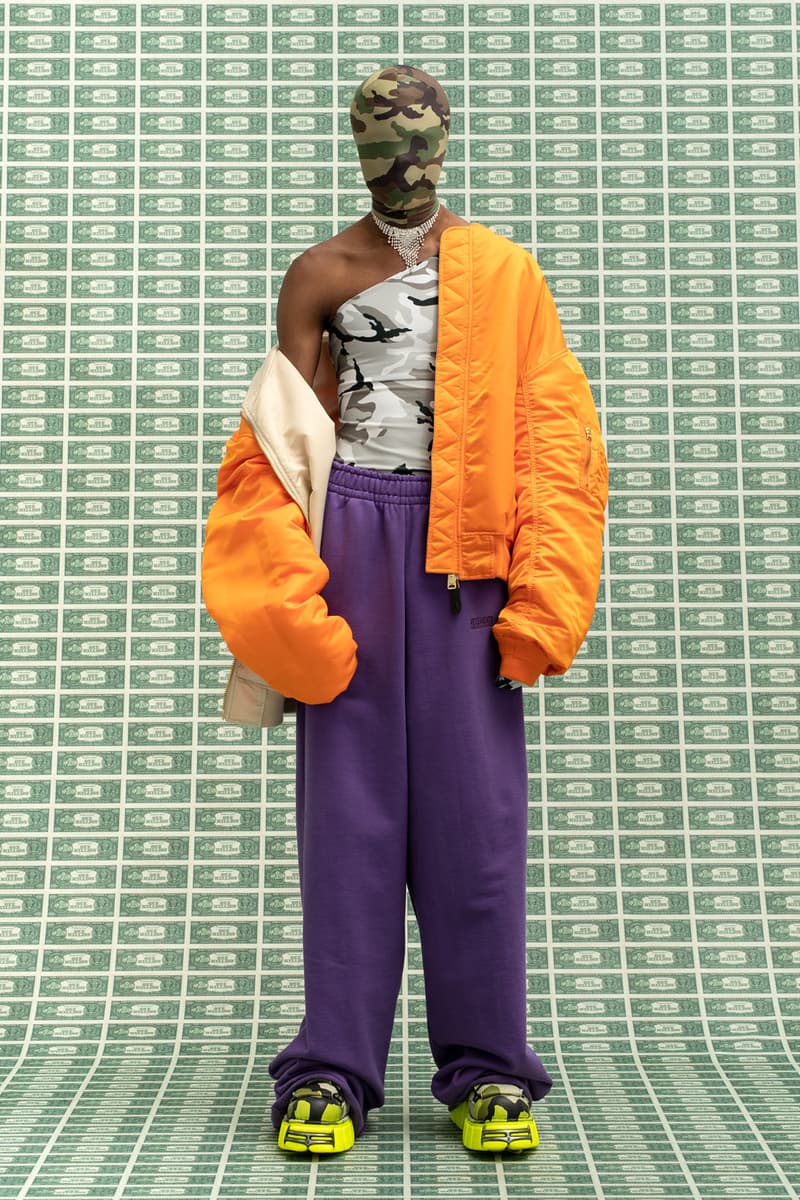 37 of 72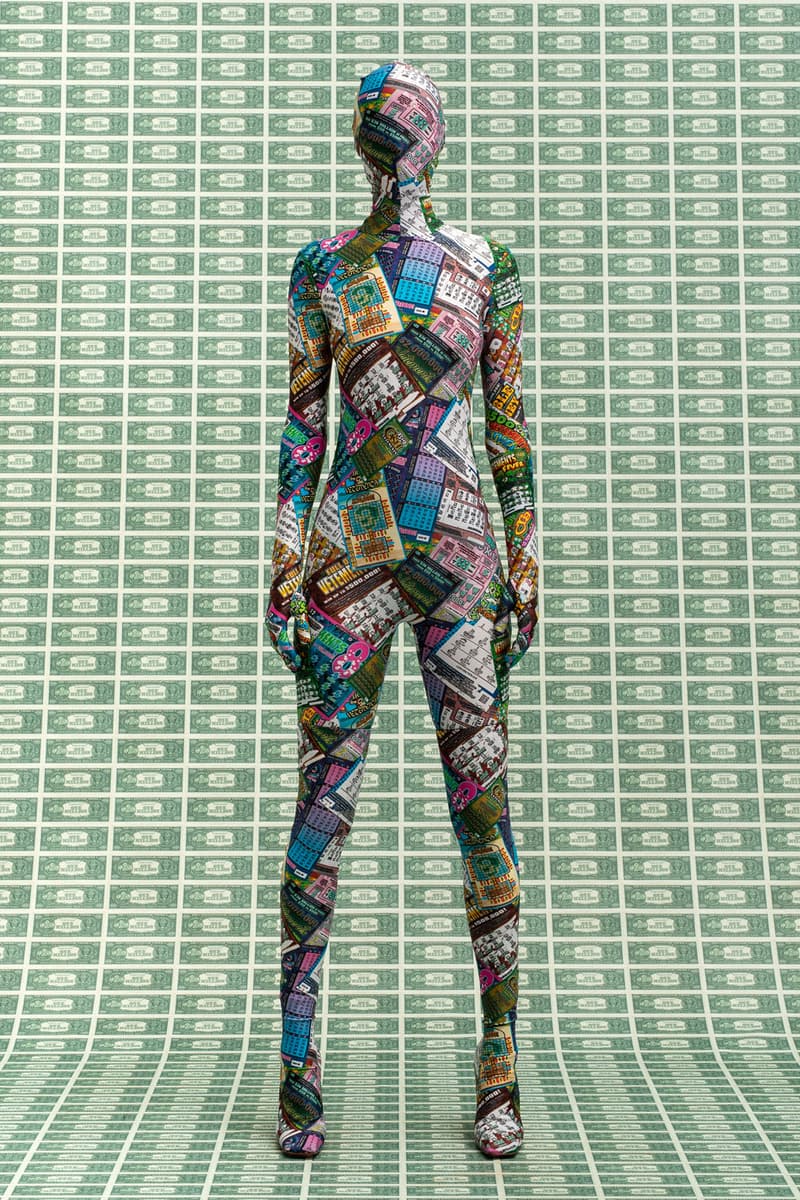 38 of 72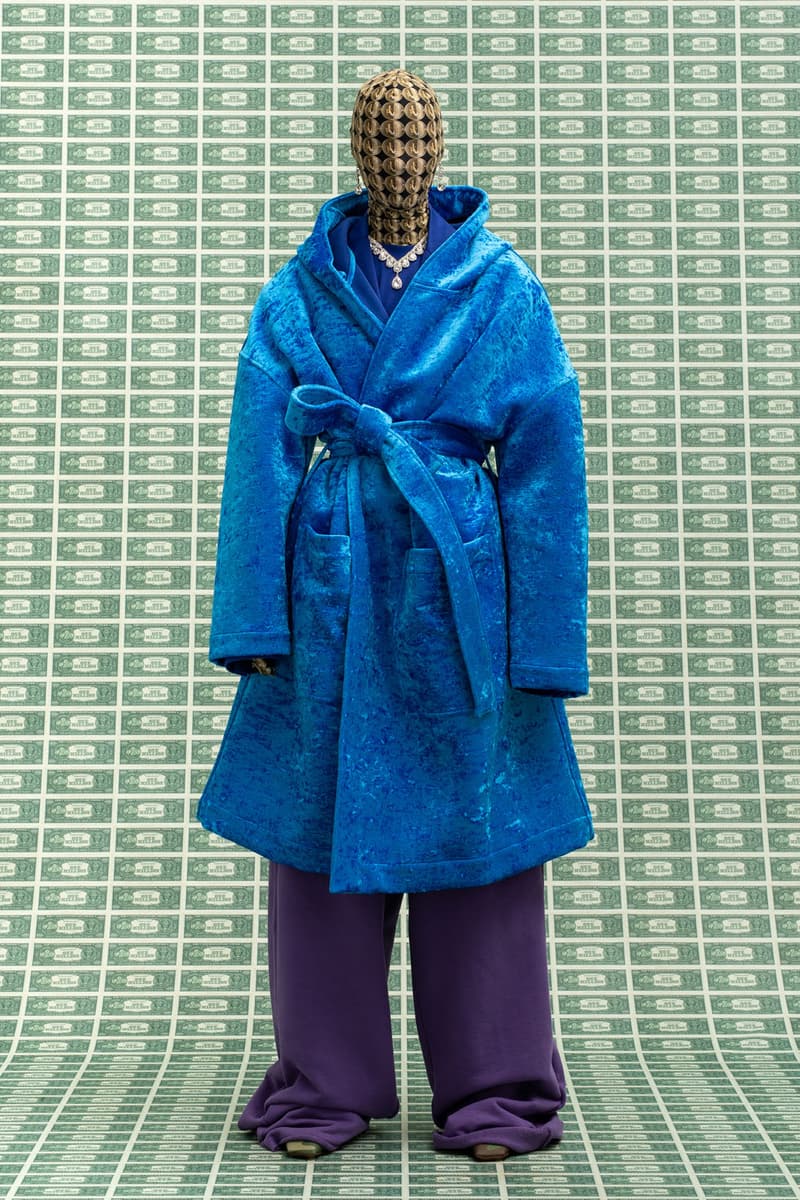 39 of 72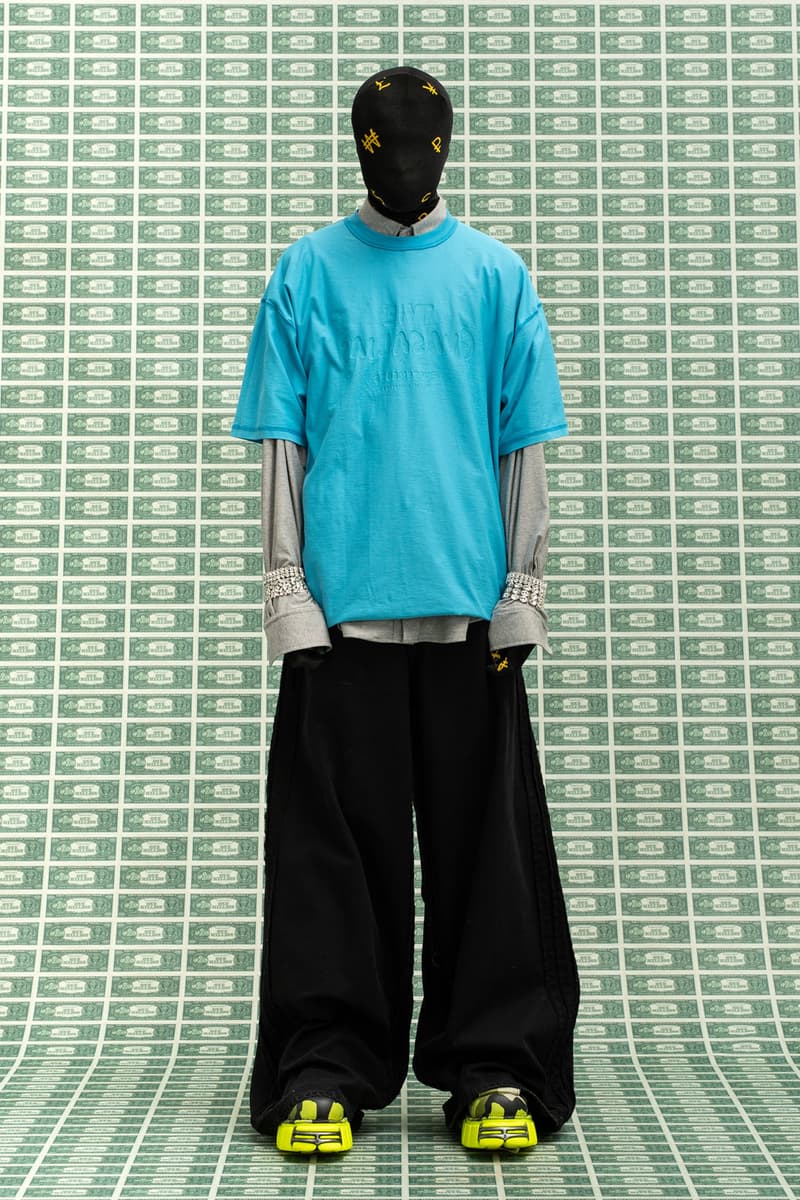 40 of 72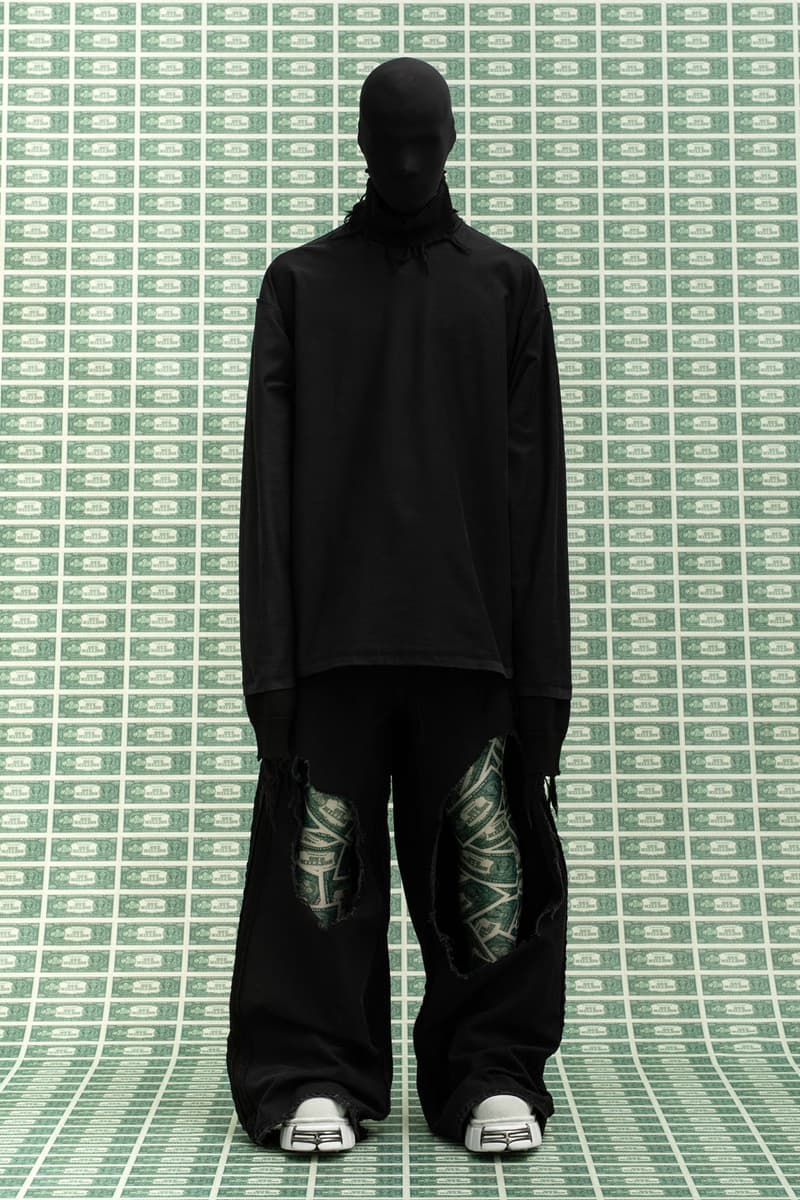 41 of 72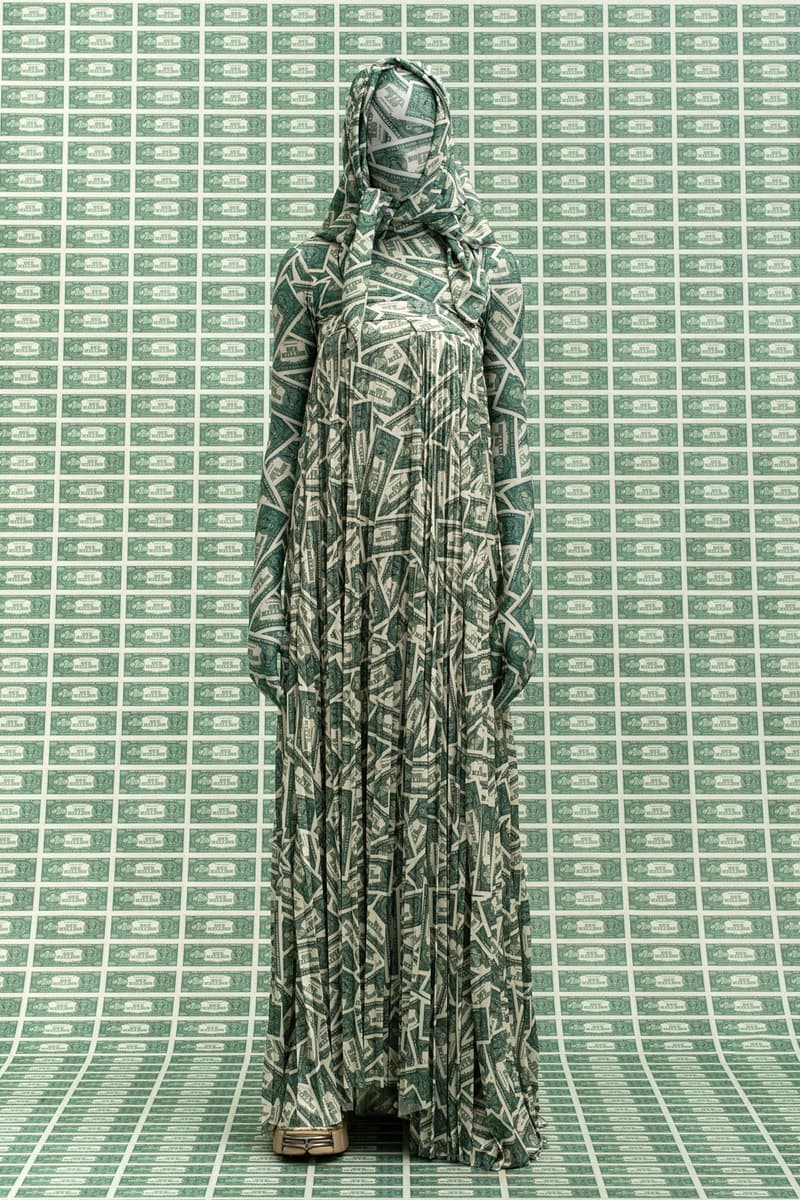 42 of 72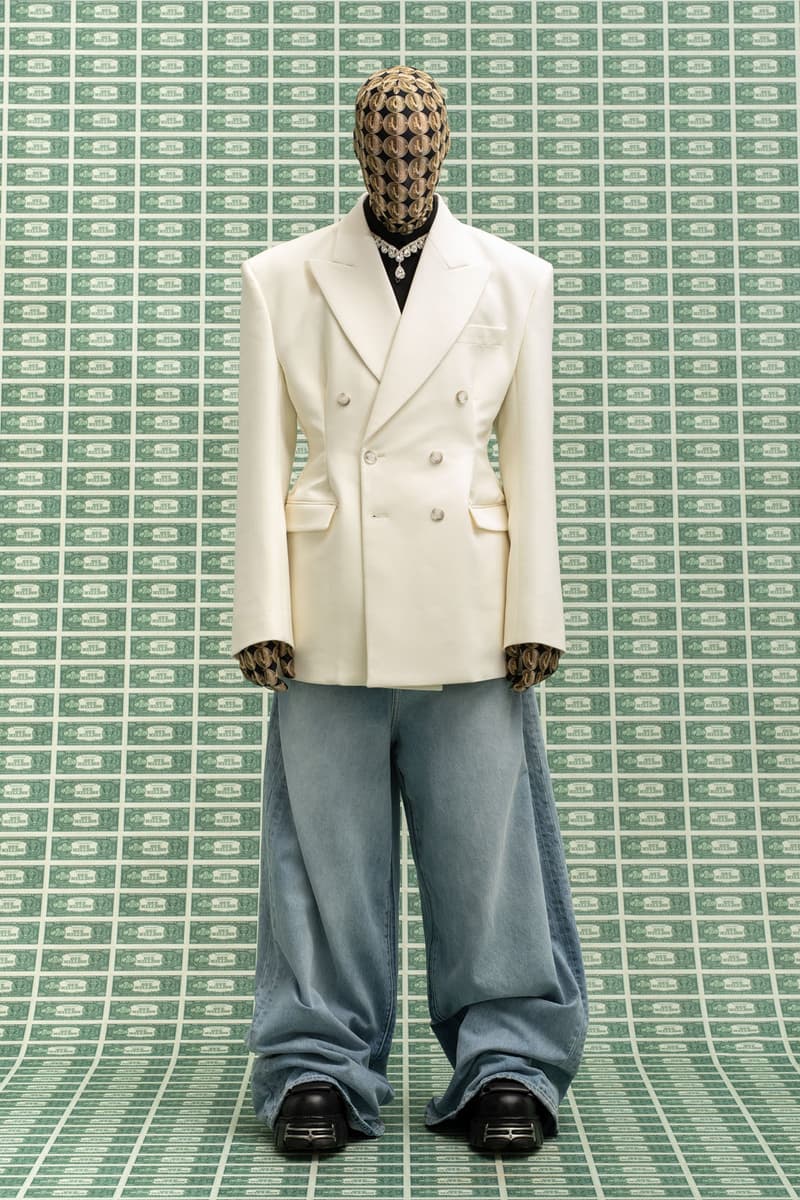 43 of 72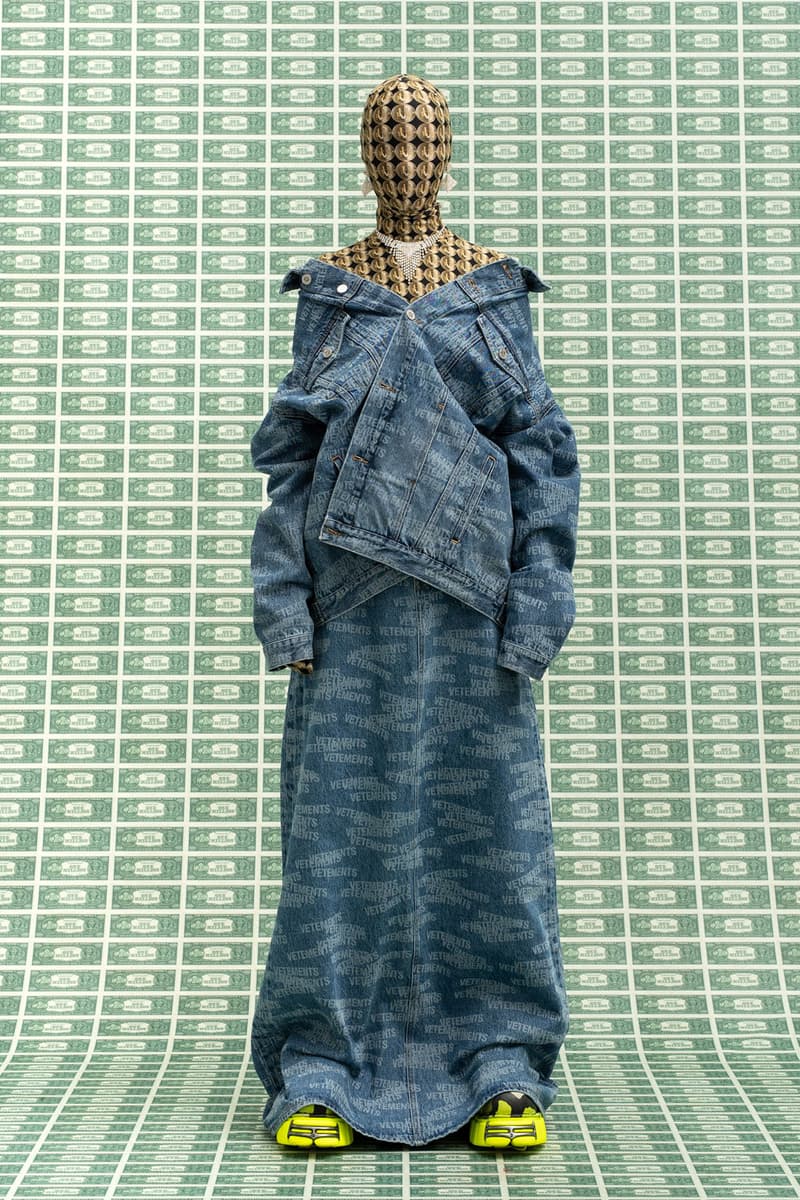 44 of 72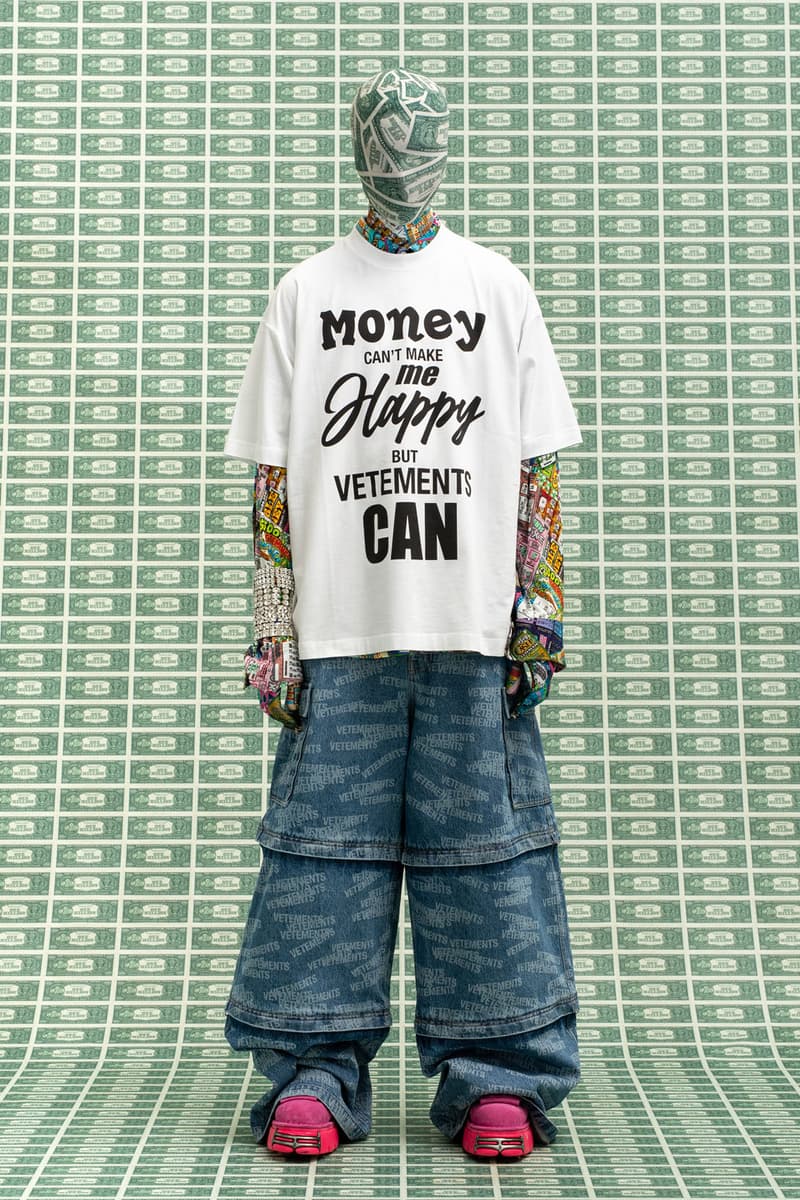 45 of 72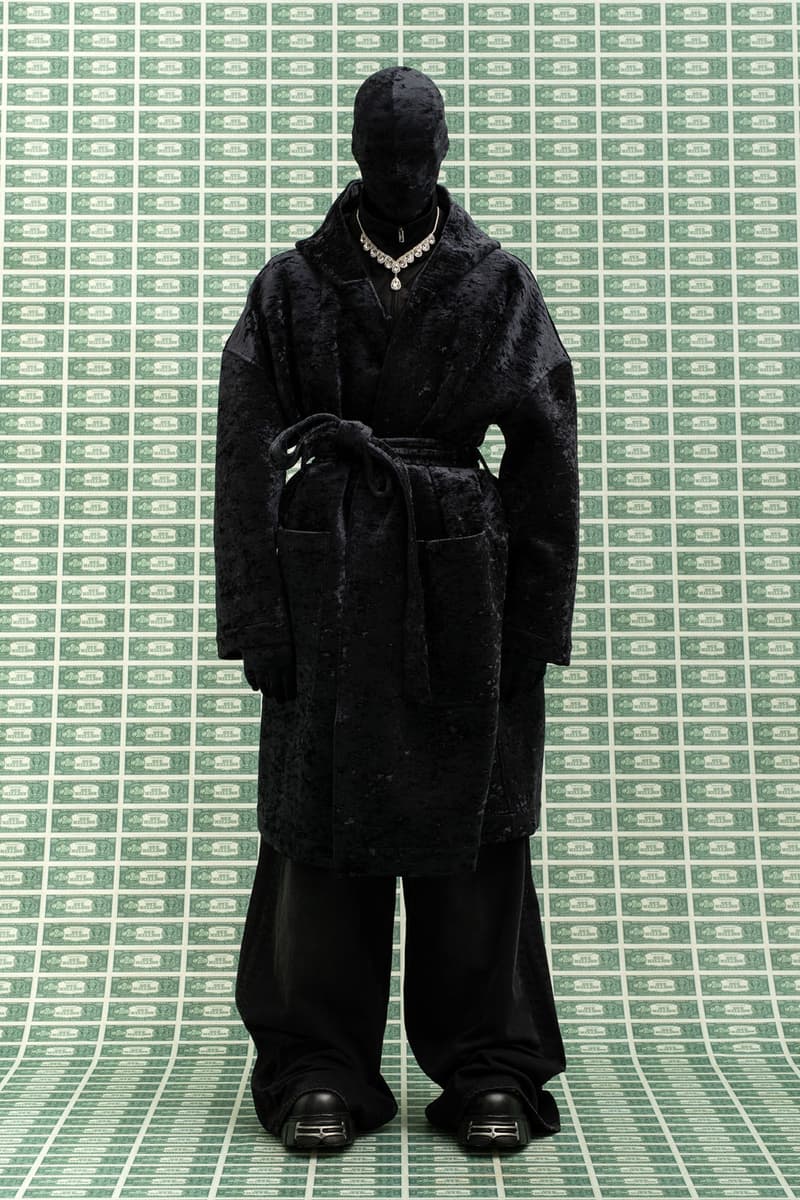 46 of 72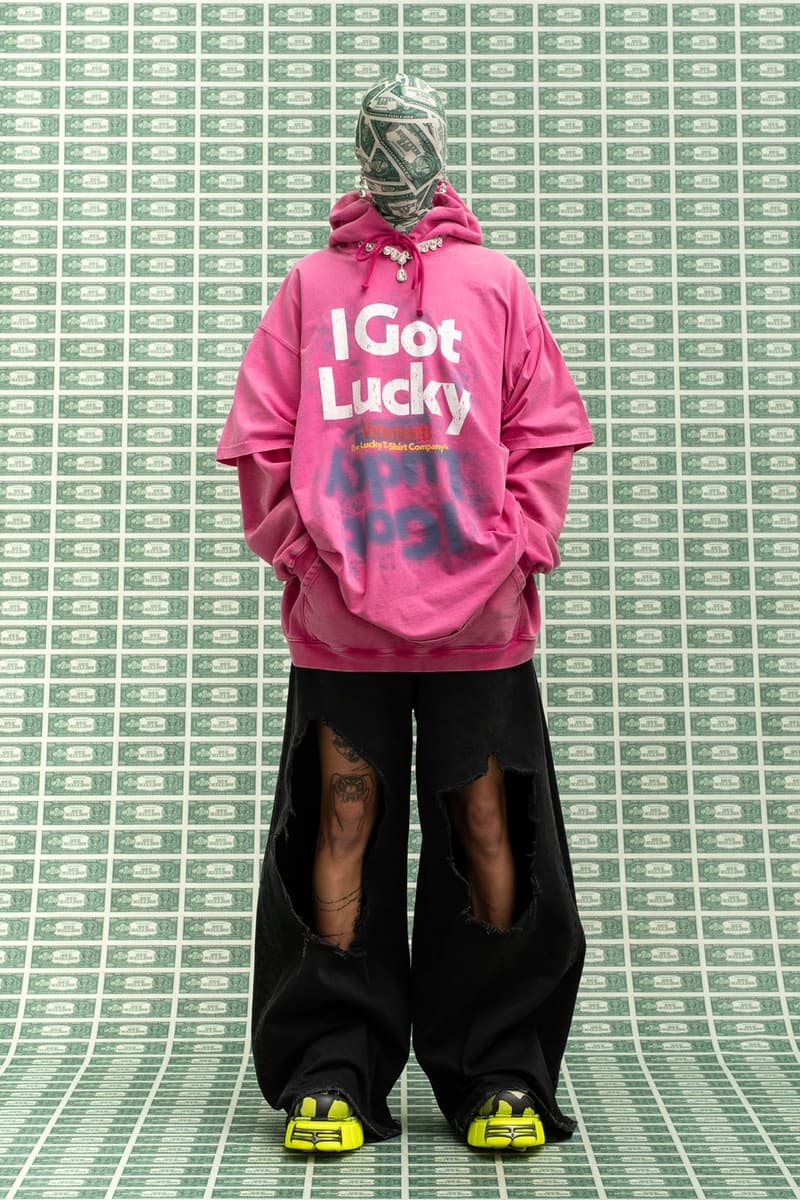 47 of 72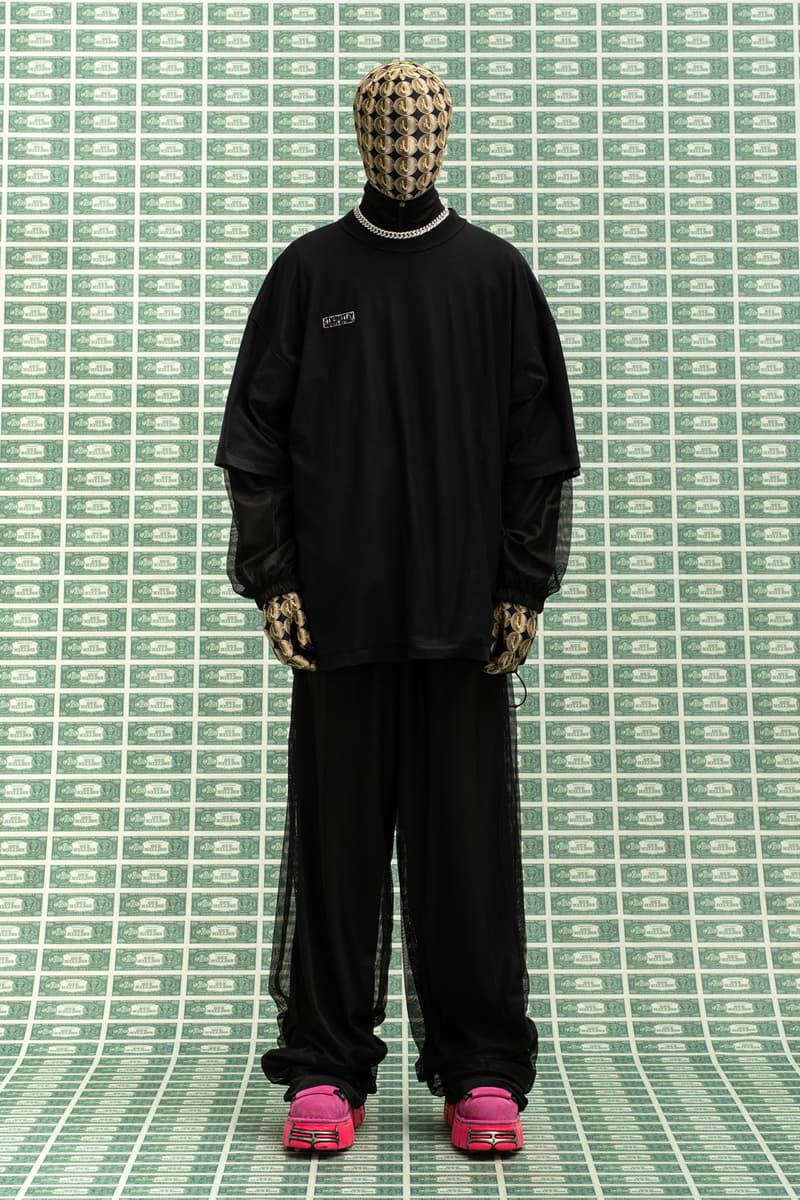 48 of 72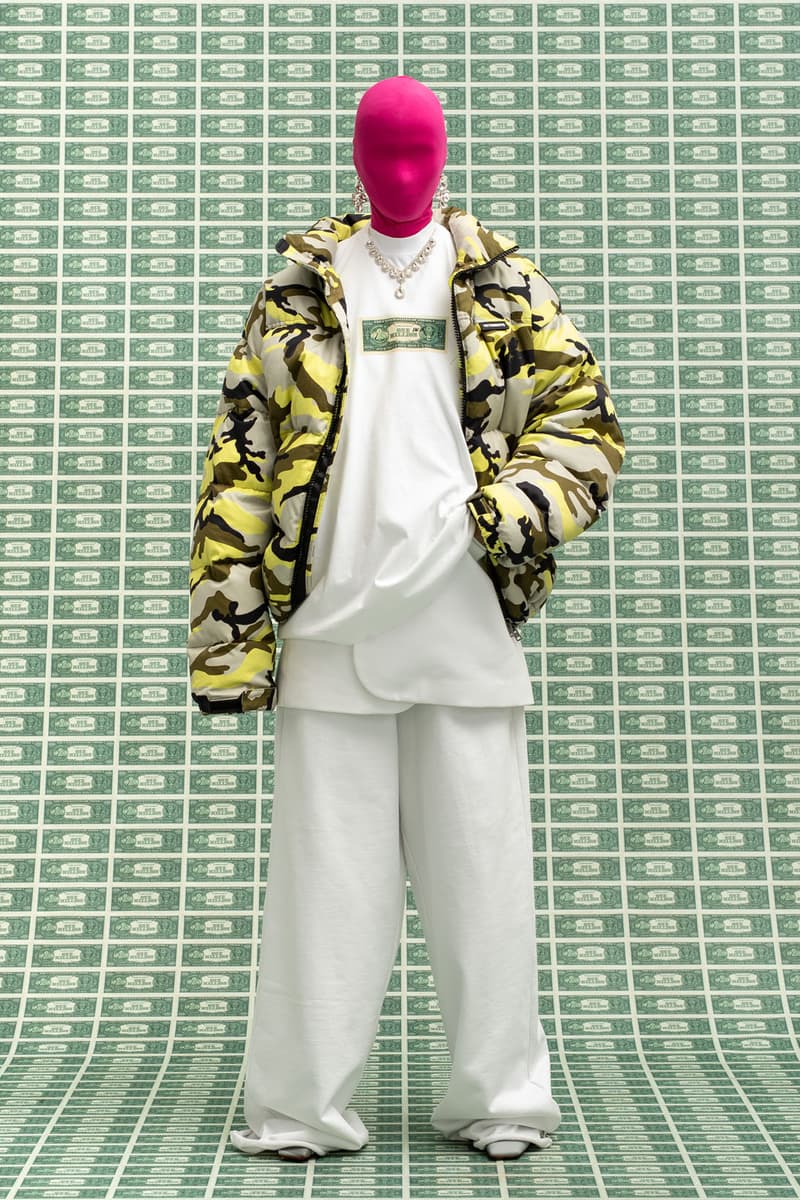 49 of 72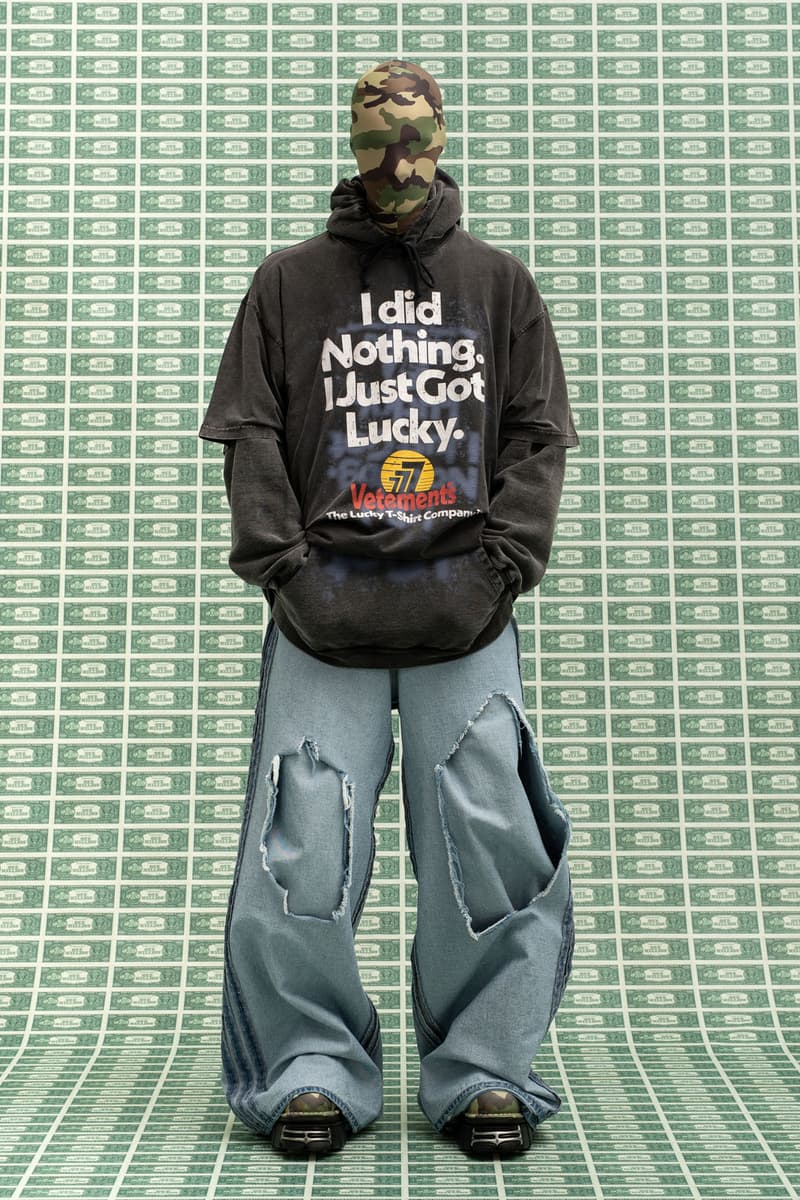 50 of 72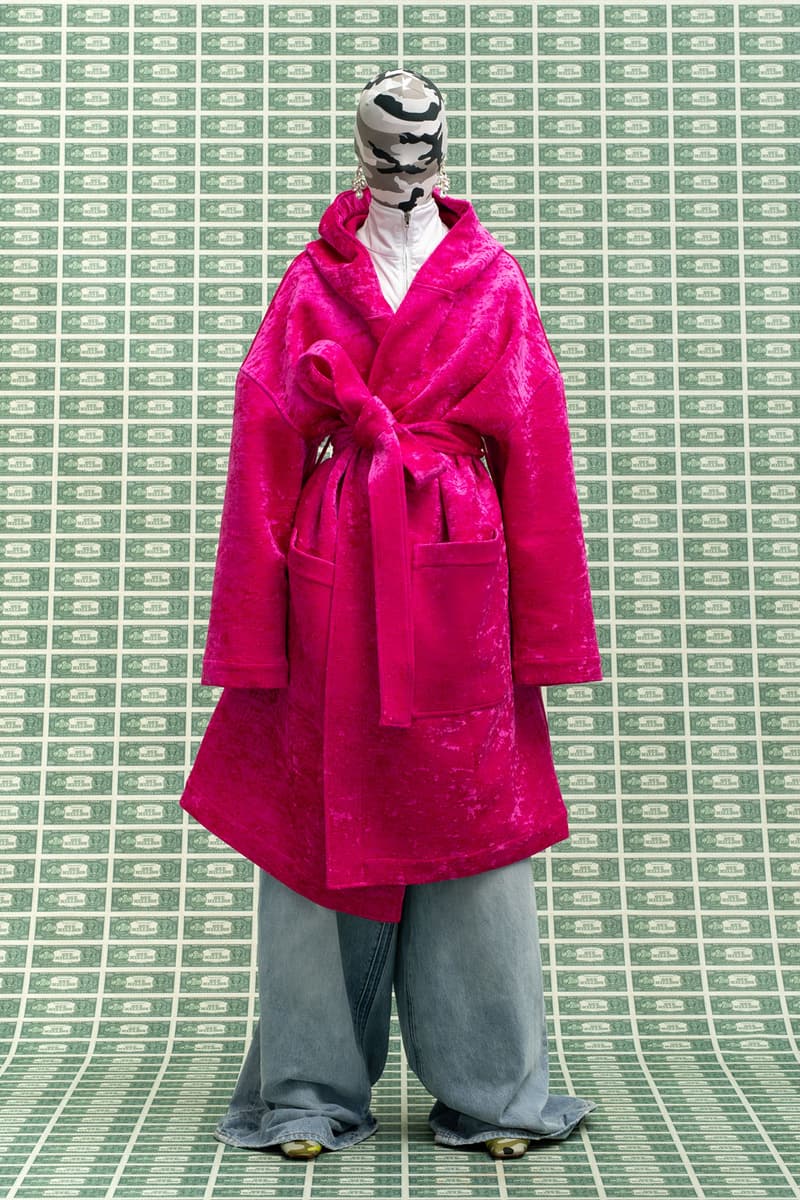 51 of 72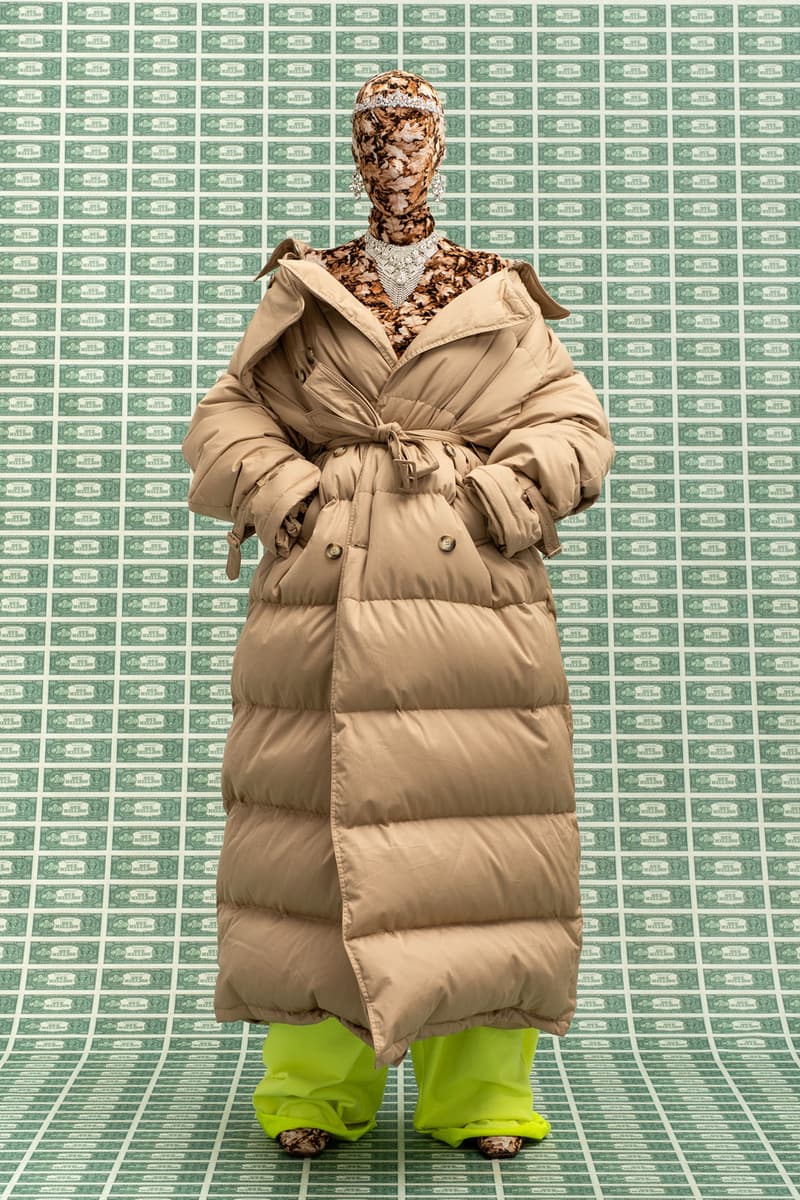 52 of 72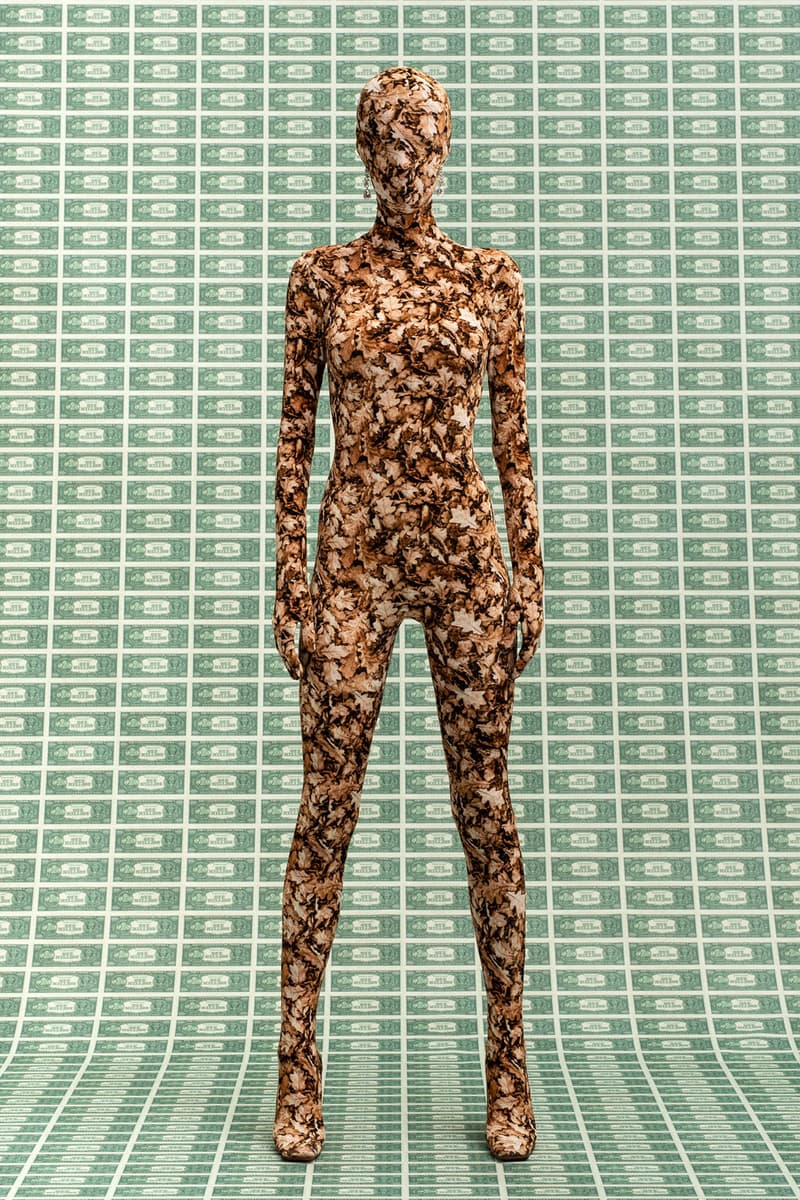 53 of 72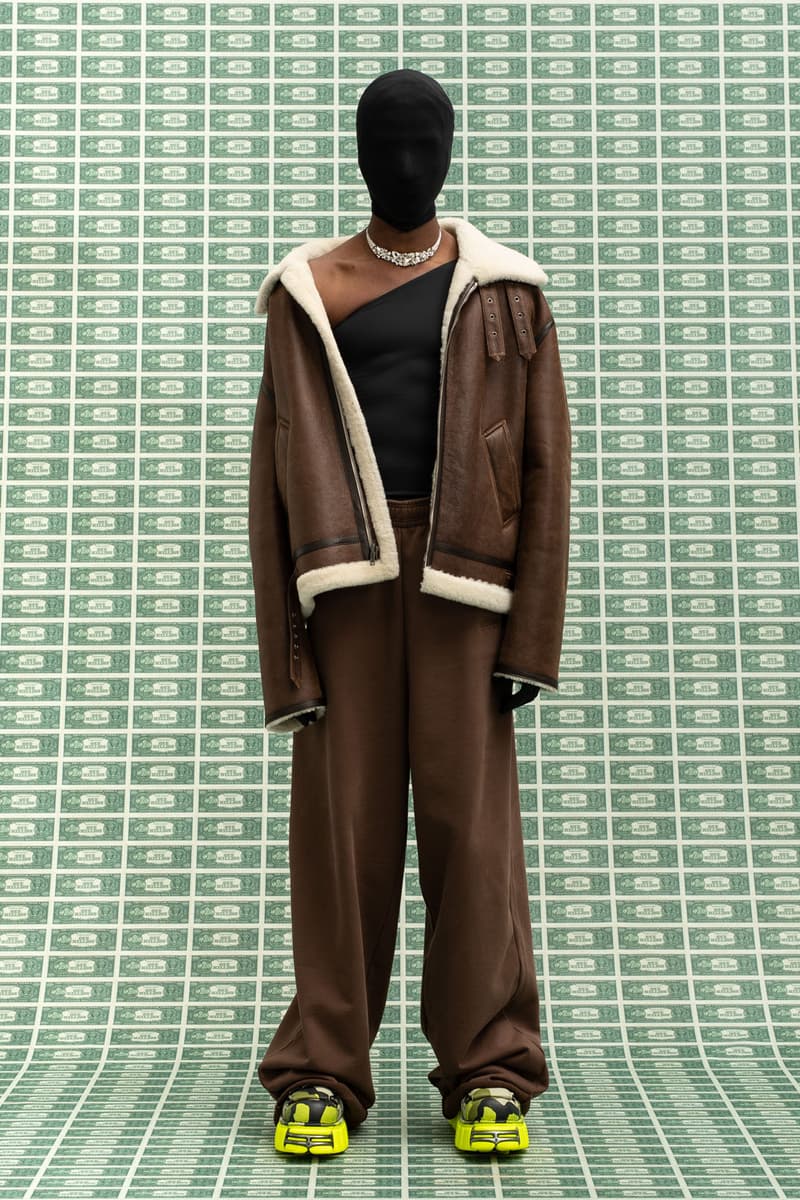 54 of 72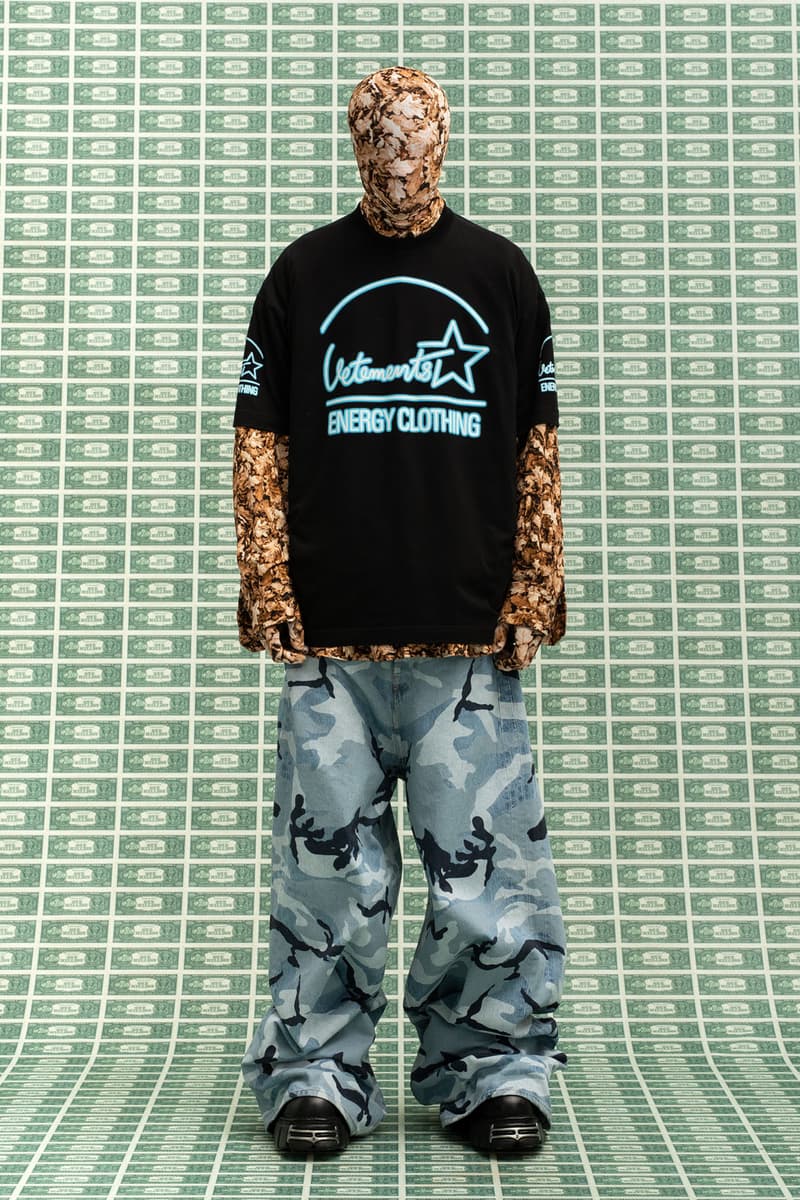 55 of 72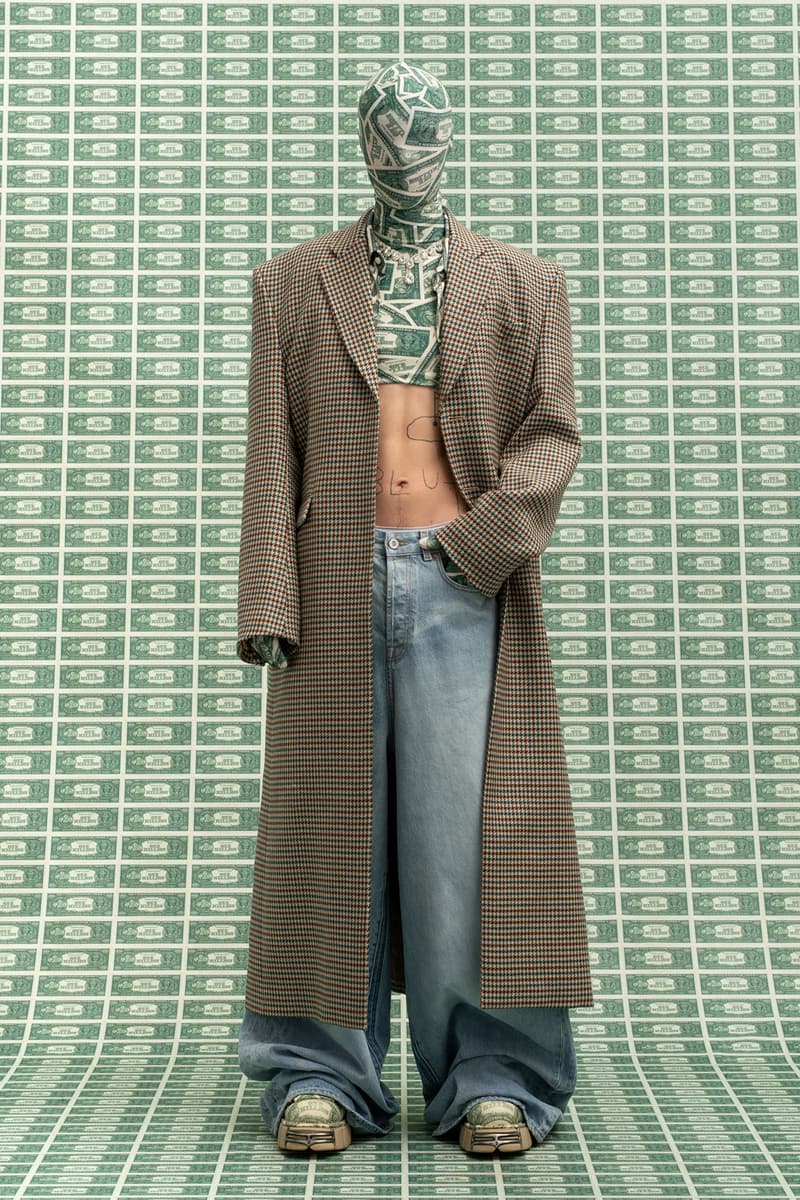 56 of 72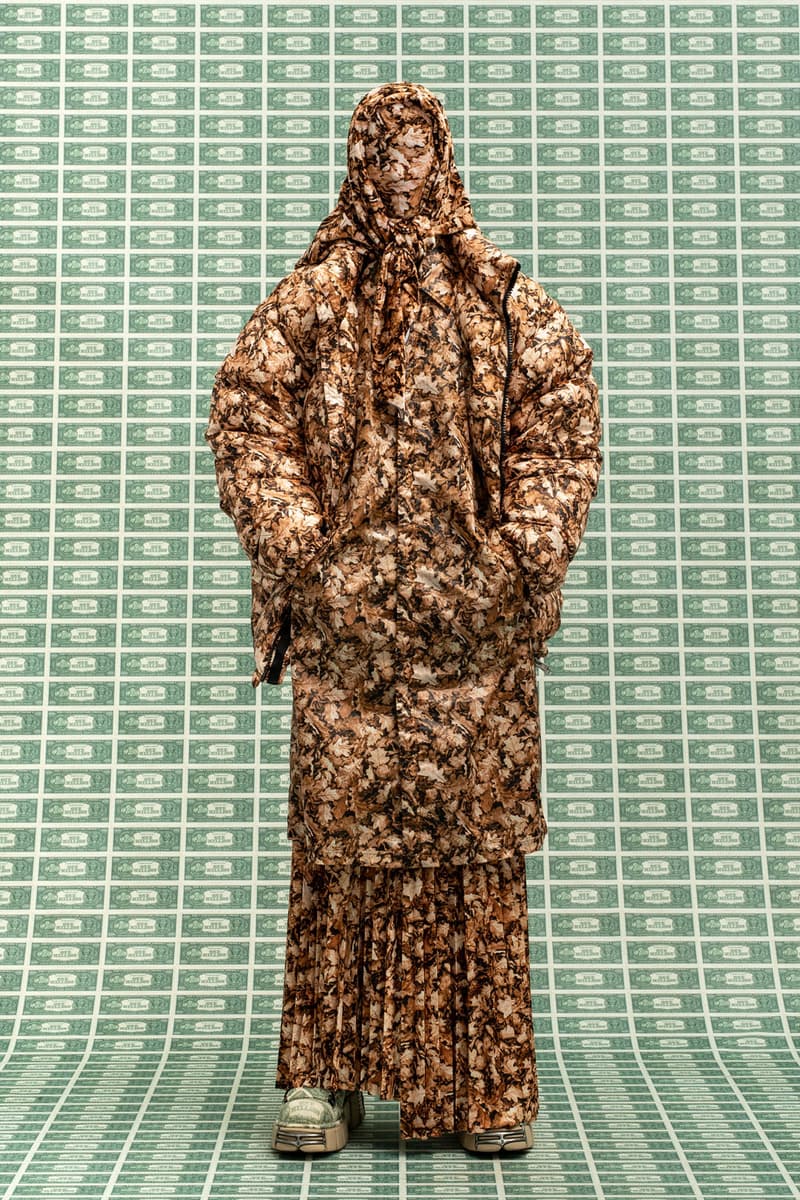 57 of 72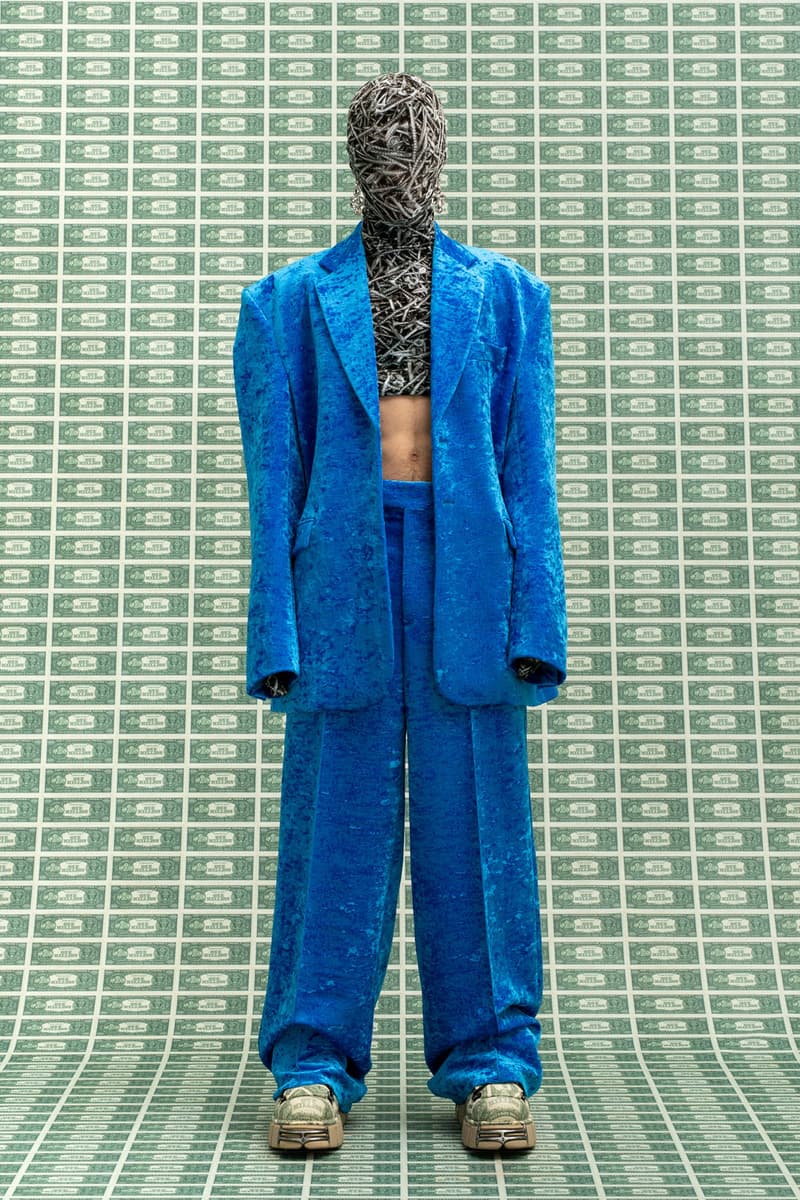 58 of 72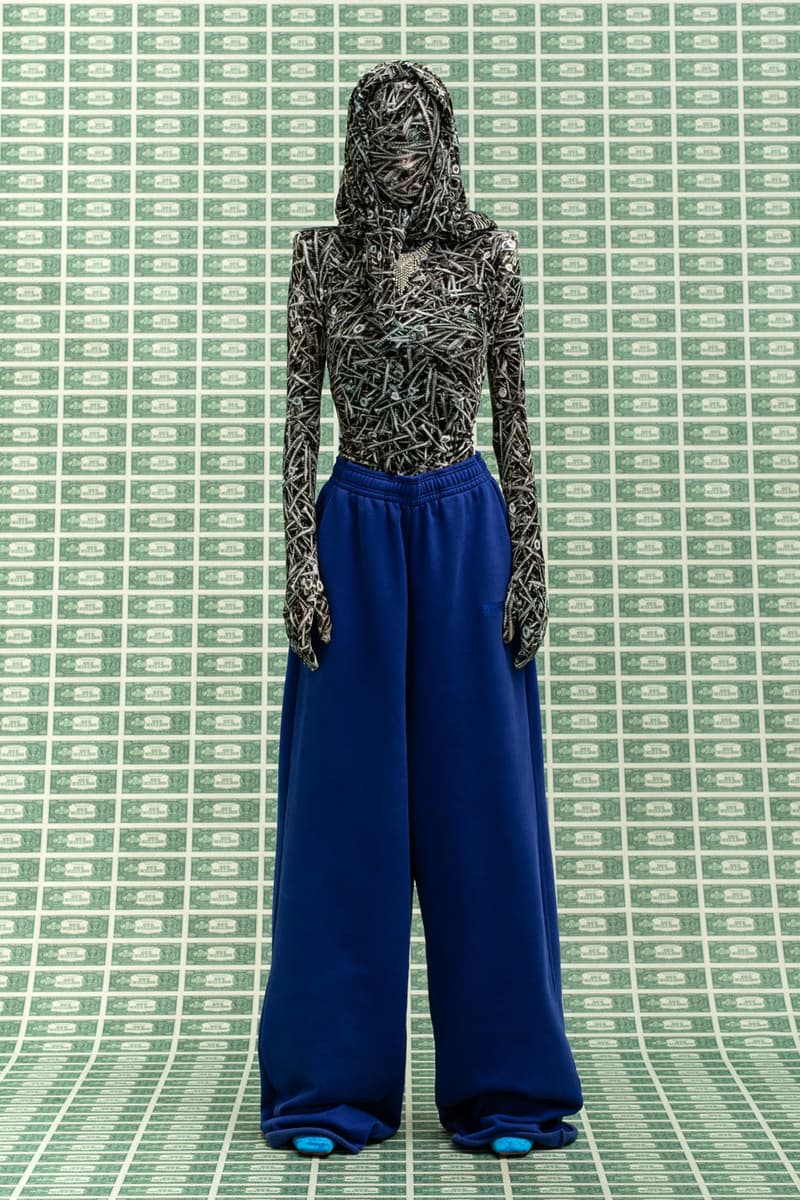 59 of 72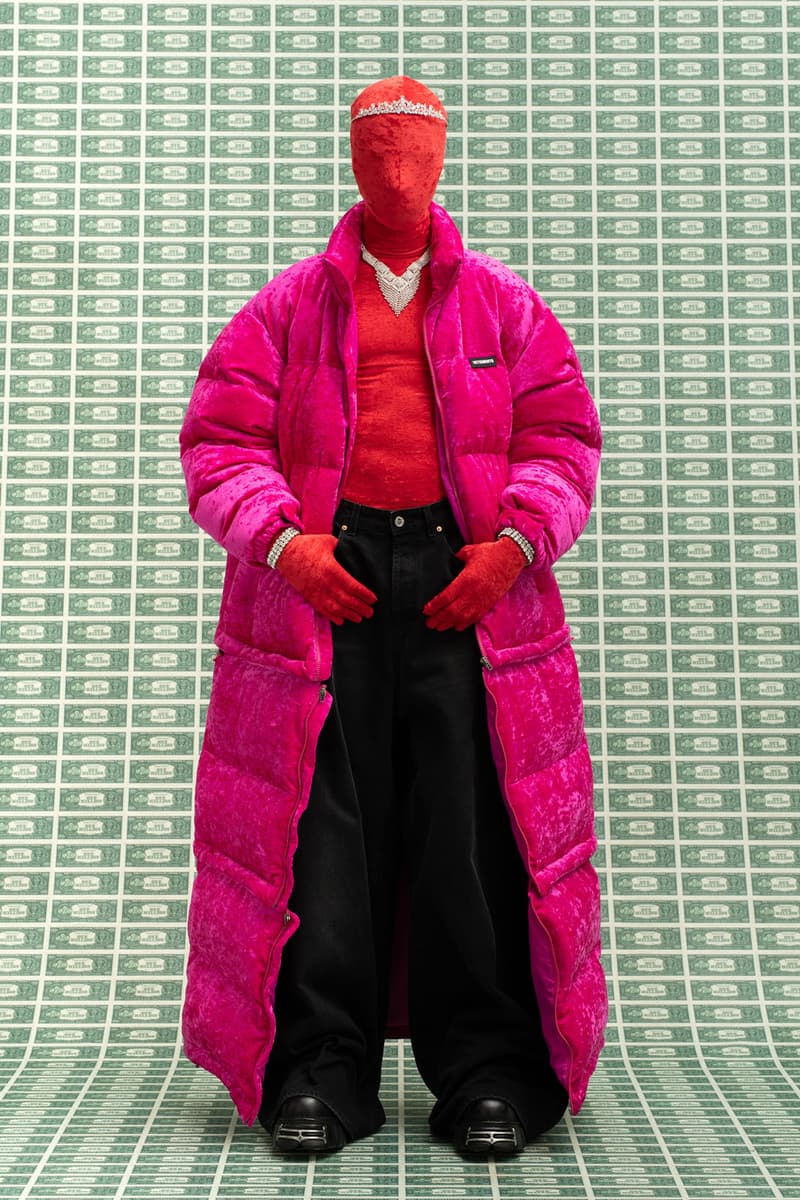 60 of 72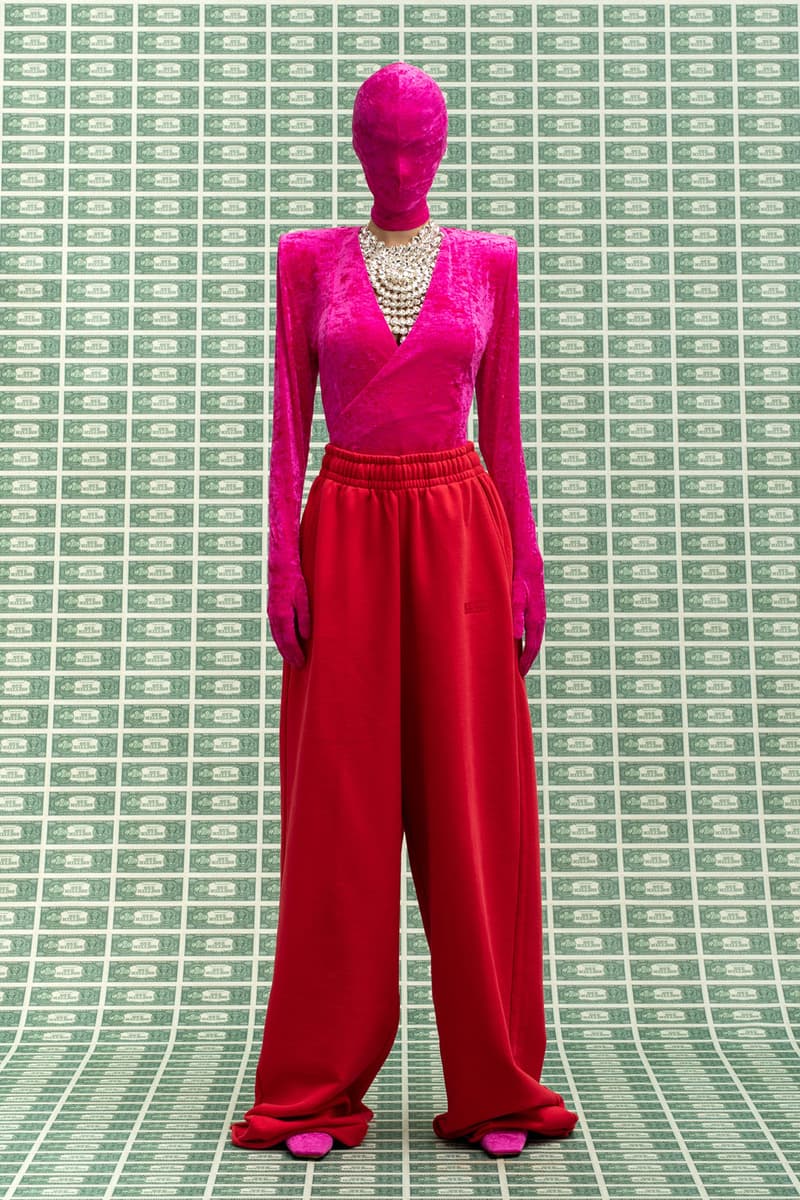 61 of 72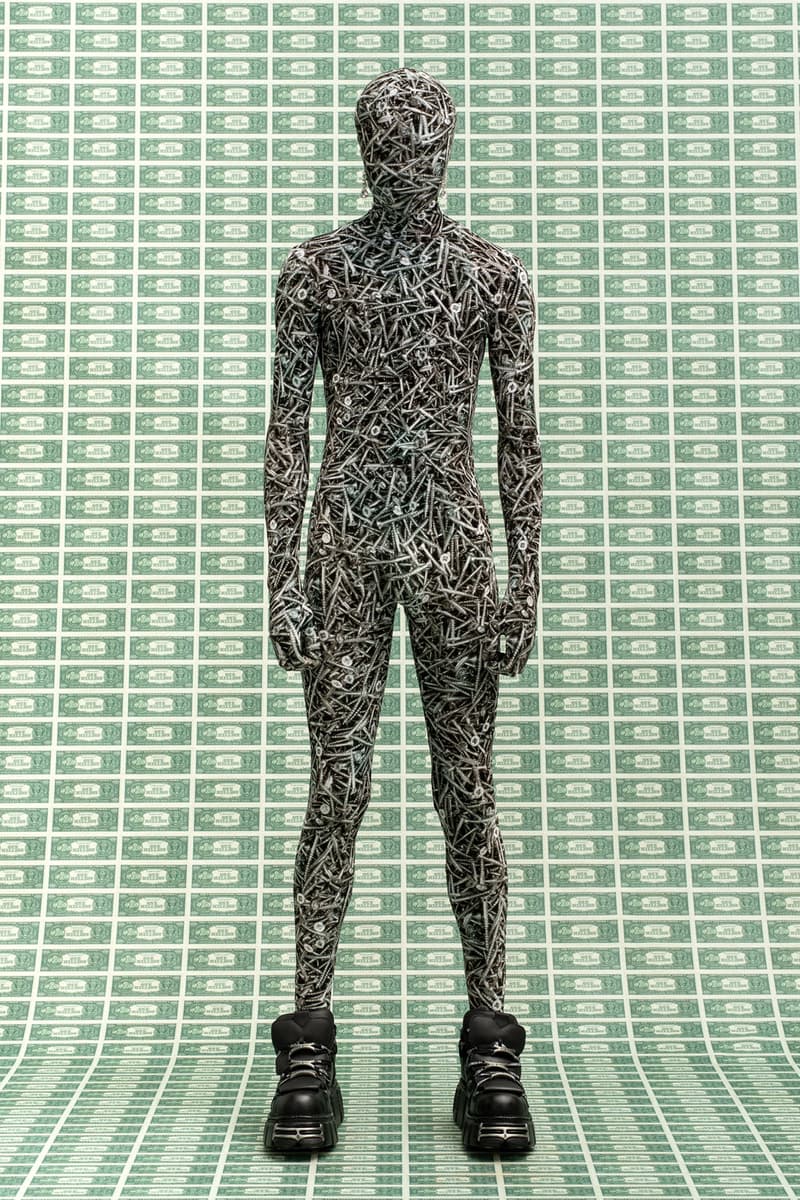 62 of 72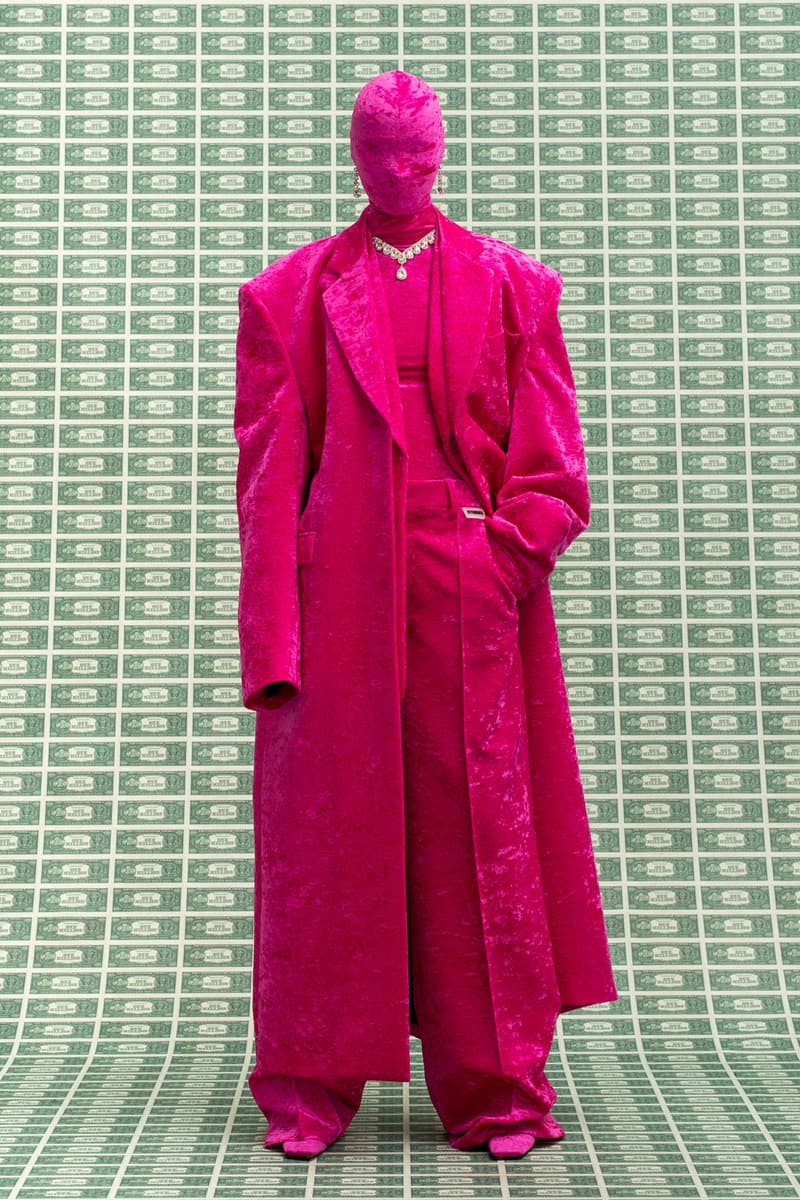 63 of 72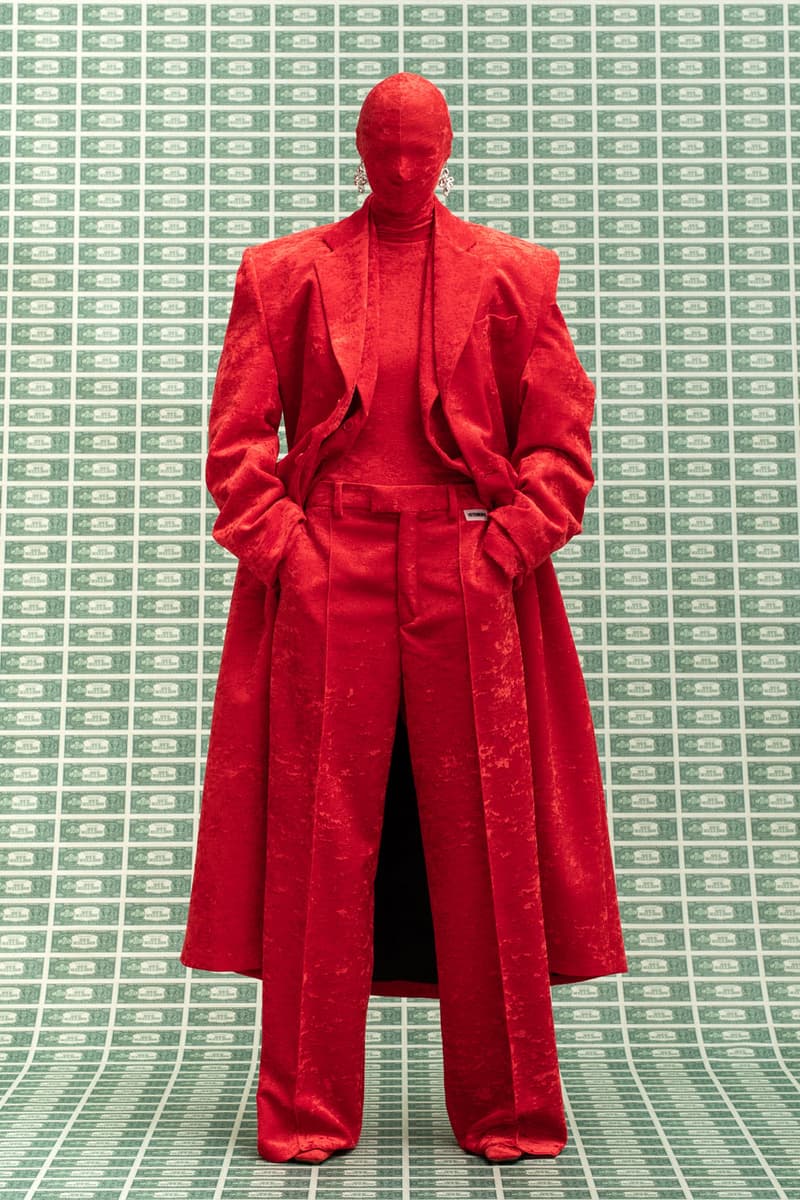 64 of 72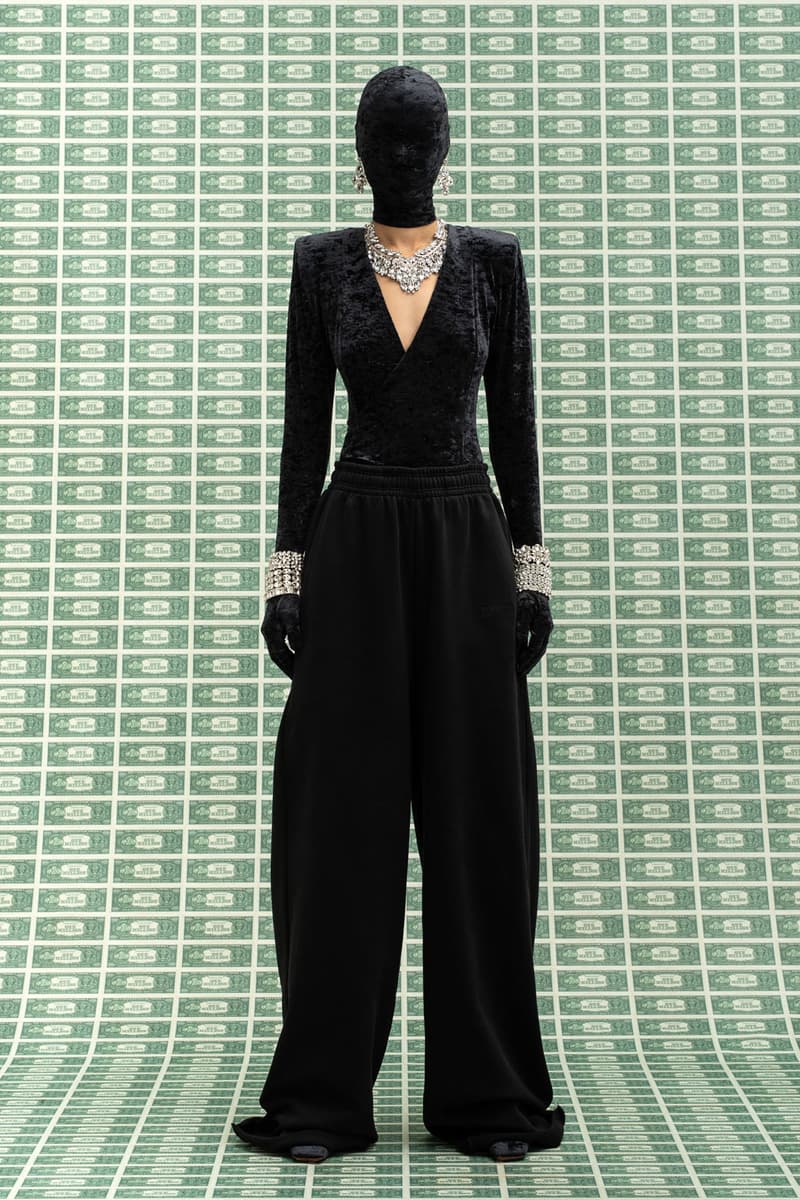 65 of 72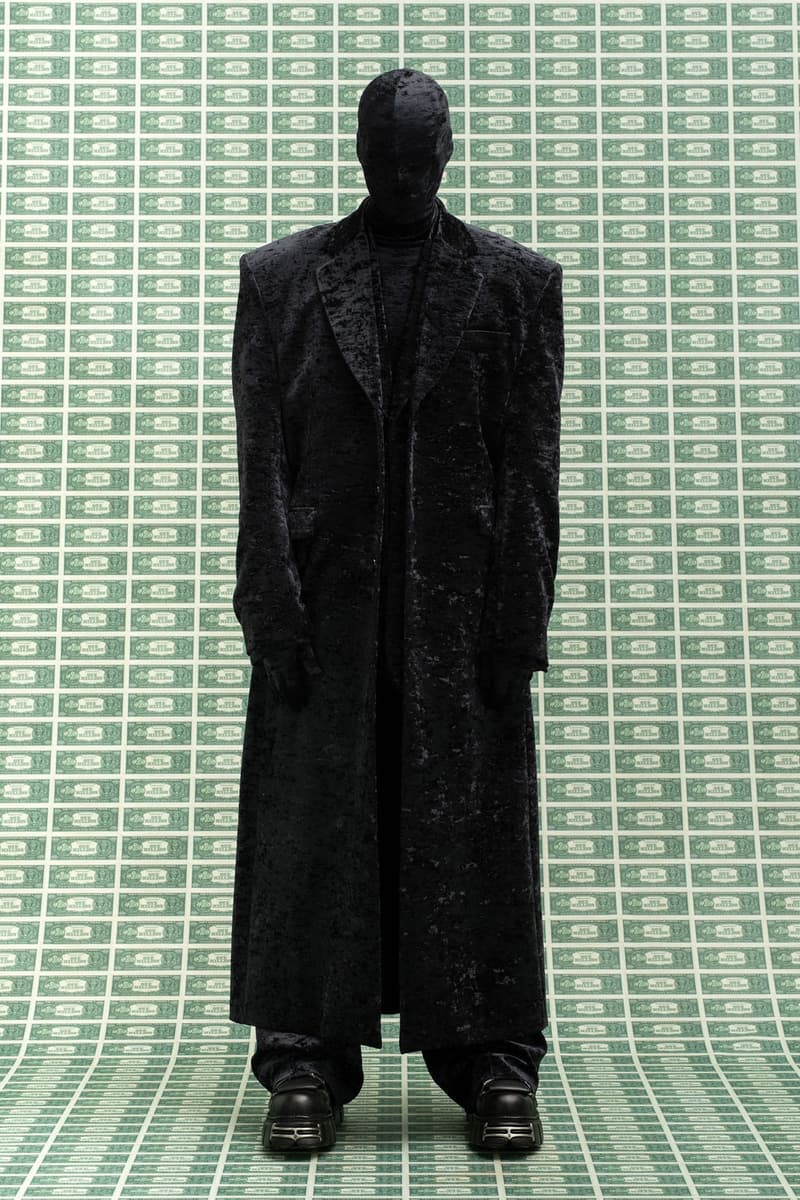 66 of 72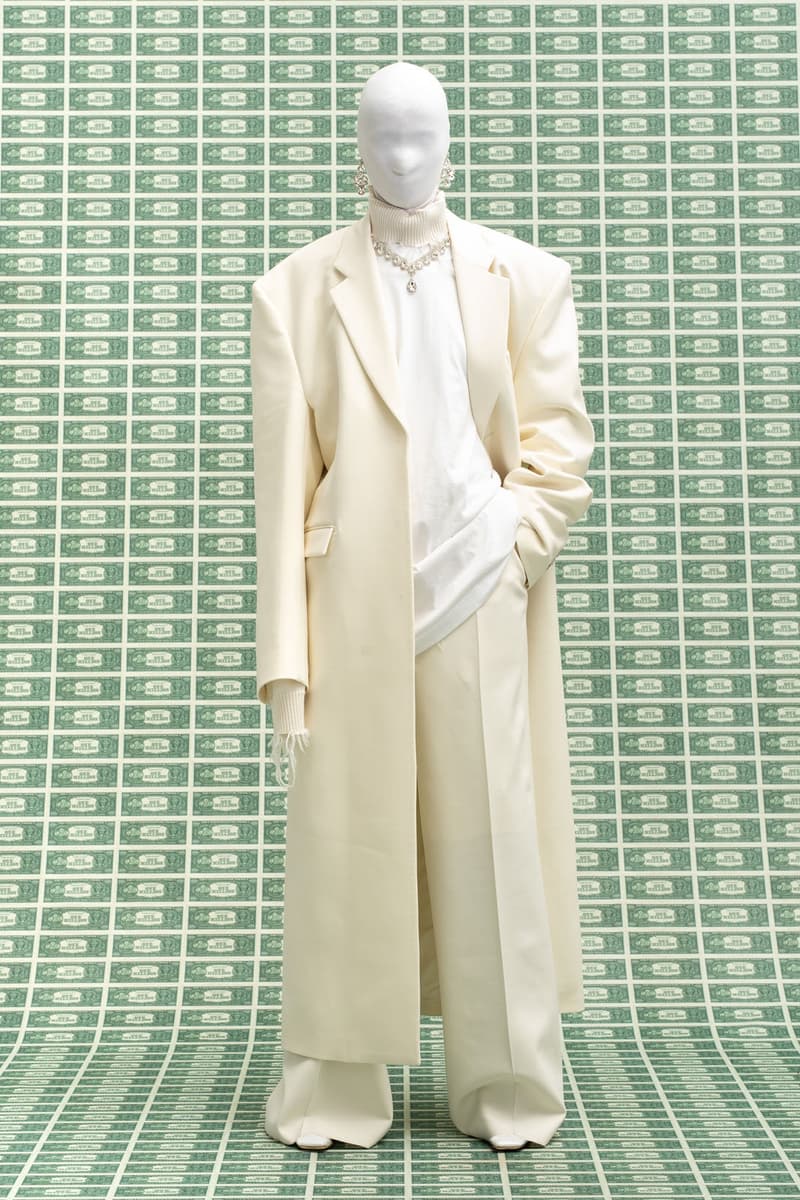 67 of 72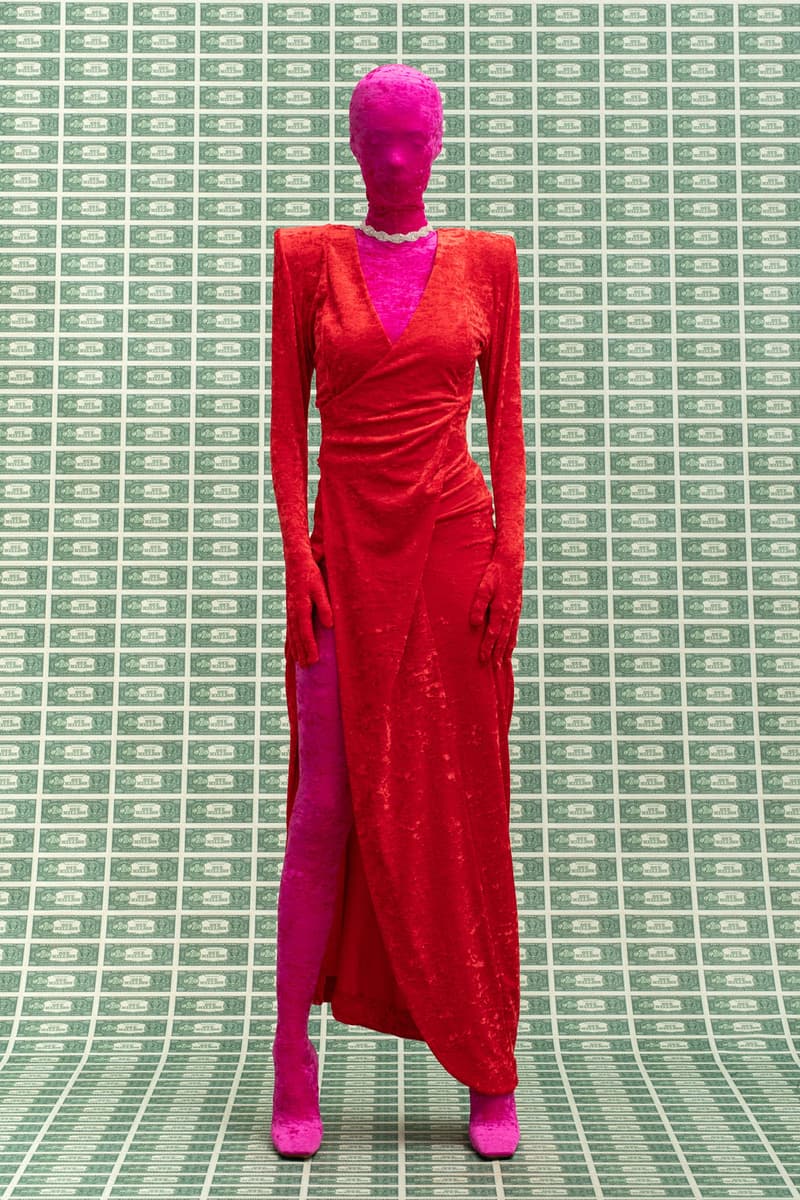 68 of 72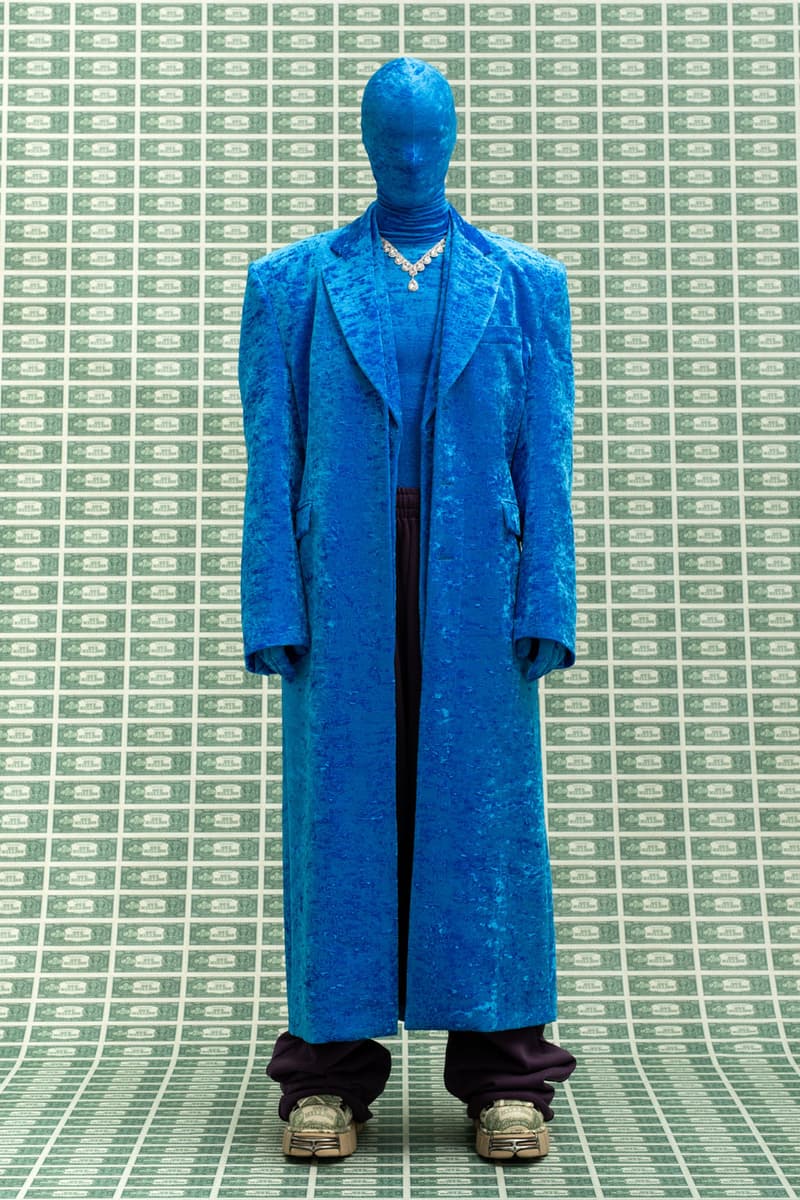 69 of 72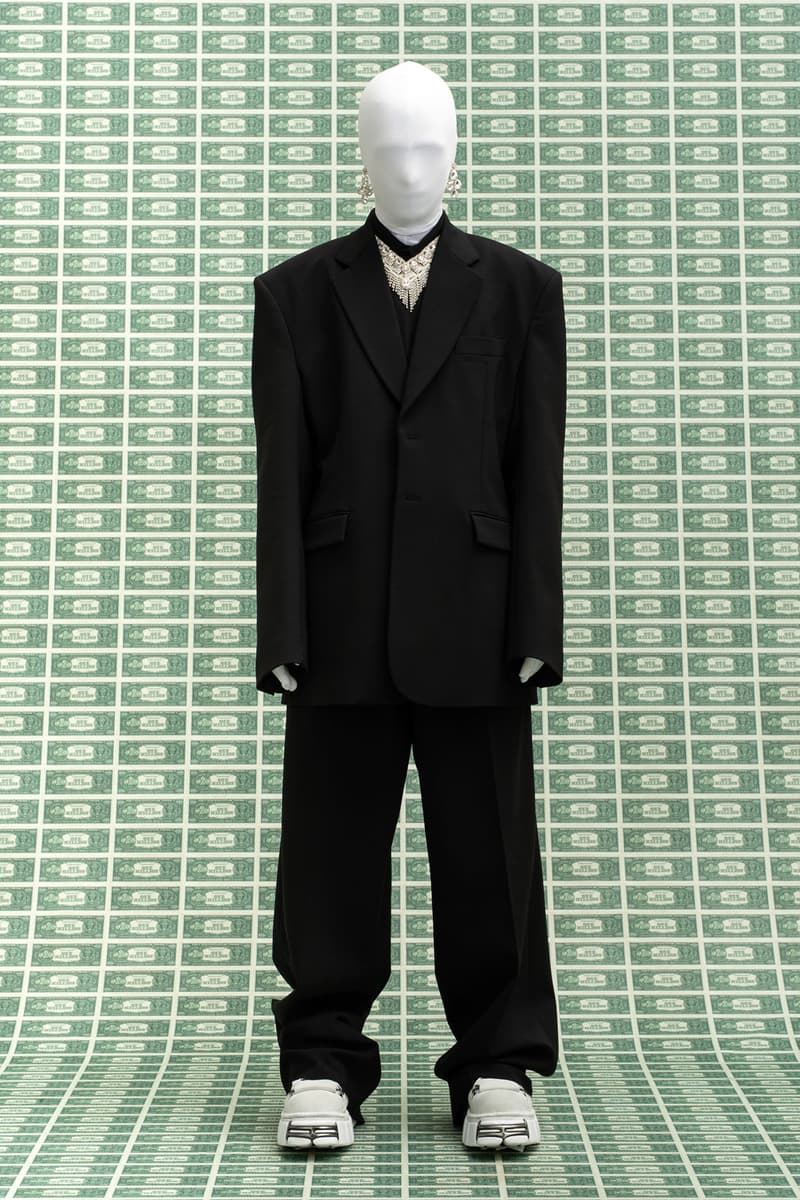 70 of 72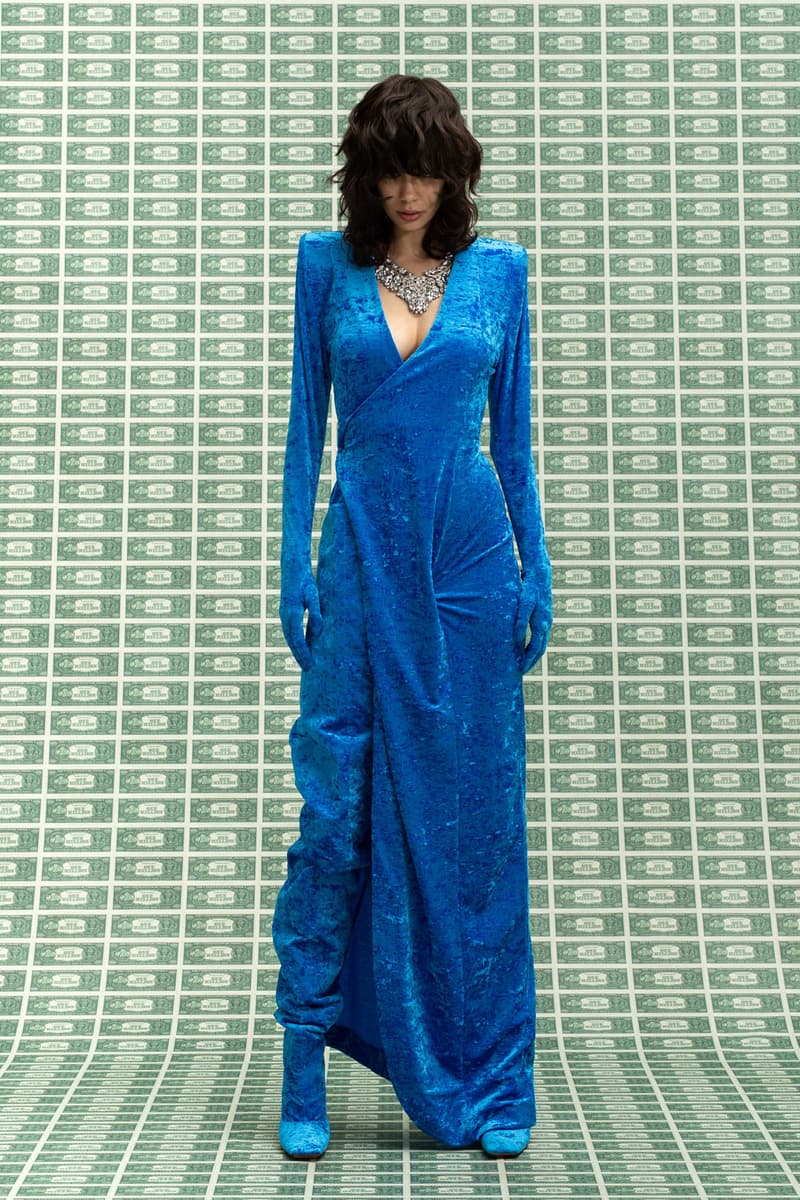 71 of 72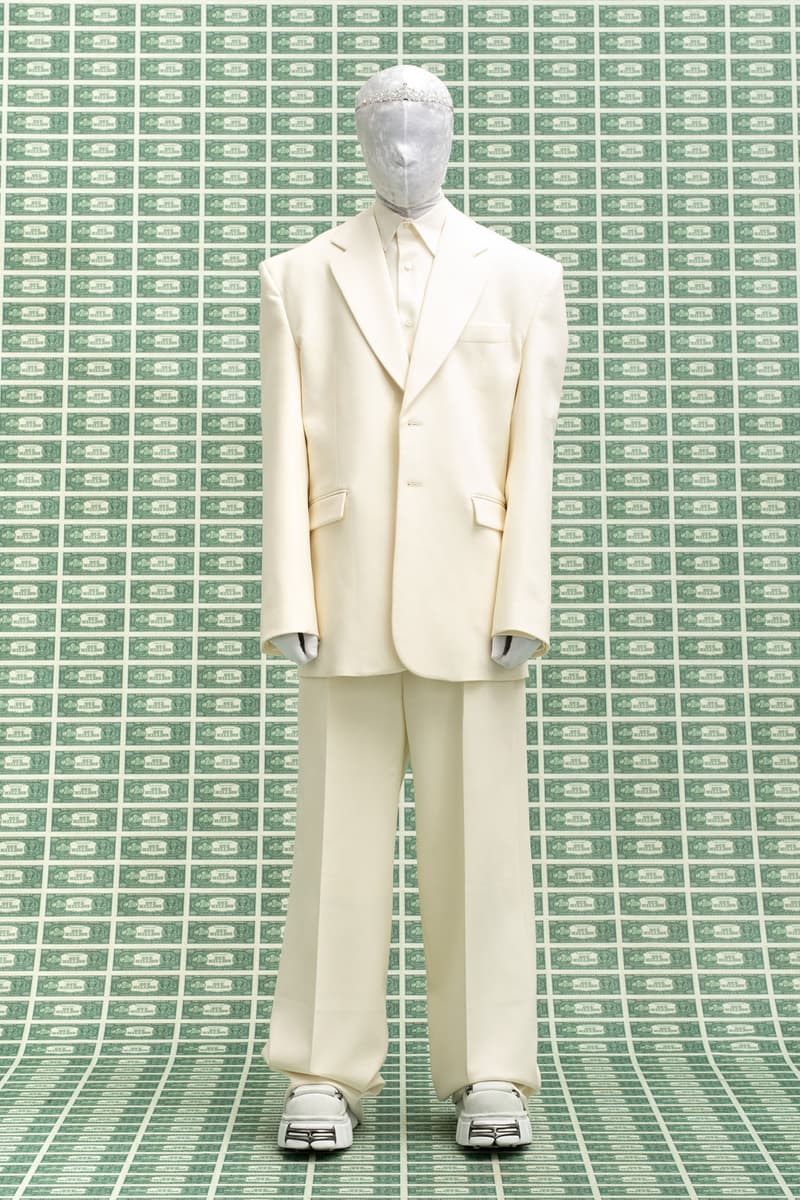 72 of 72
Fashion
Masked Models Take Over Vetements' FW22 Collection
Inspired by social media and Bitcoin millionaires.
Masked Models Take Over Vetements' FW22 Collection
Inspired by social media and Bitcoin millionaires.
Following a Matrix-themed range, Guram Gvasalia is back with a new collection for Vetements.
This time around, the designer showcases tonal outfits on masked models, reminding us of Kim Kardashian's head-turning Balenciaga look at the Met Gala. Speaking to Vogue, Gvasalia explains the inspiration behind the money-themed backdrop of the lookbook, citing 21st-century social media and Bitcoin millionaires. "The early 20th century couturiers focused on industry tycoons who made money with oil, real estate, chocolate bars. This collection is pushing to redefine the couture and the savoir-faire for the new era," he comments.
As for the actual garments, coats and jackets arrive in boxy silhouettes and are styled with oversized hoodies and sweatpants. Tailored suits are made using jersey fabric for a casual touch. Splashes of red and pink serve as accents, while camo and dollar bill prints add to the bold styles. Gvasalia also shares that the collection features "digital 3D pattern modifications" to create a couture-style hourglass silhouette. Rounding out the collection are long puffer coats, wide-legged trousers and velour sets.
See Vetements' FW22 collection in full above.
Share this article