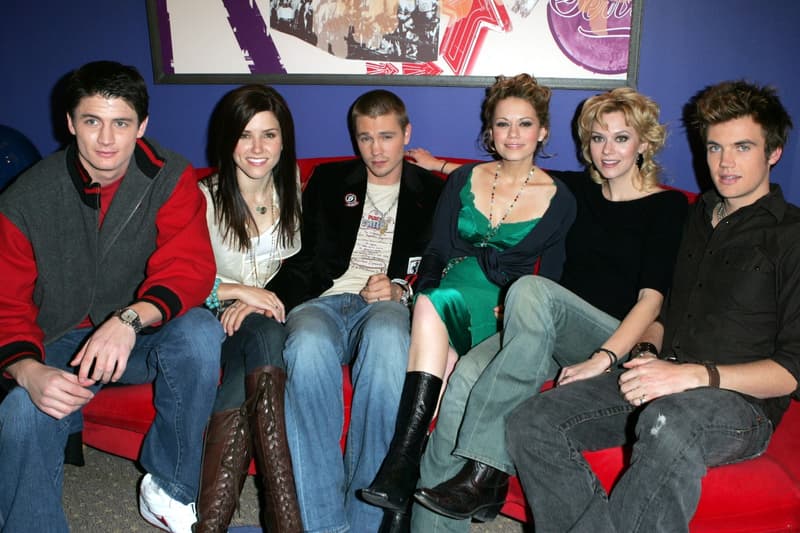 Film & TV
Chad Michael Murray Has a Vision for a Possible 'One Tree Hill' Reboot
The 'OTH' star has ideas pertaining to a new generation.
Chad Michael Murray Has a Vision for a Possible 'One Tree Hill' Reboot
The 'OTH' star has ideas pertaining to a new generation.
It's been nearly a decade since One Tree Hill aired its ninth and final season, and Chad Michael Murray has some fresh takes on how to bring the beloved show back to life.
"I have an idea that's been bouncing around in my head to do a new generation of this show, dealing with today's issue," Murray, who played Lucas Scott, told E! News. "There's just so many things now that are so very different than it was back in the early aughts. So, you can do issues that are relating to children and kids that [they] are dealing in high school today."
One Tree Hill, which took place in the fictional town of Tree Hill, North Carolina, was a coming-of-age teen series about two half brothers (Murray and James Lafferty) navigating their passion for basketball while dealing with intense family drama, complicated relationships and heartbreak. Additionally, the series touched on other serious topics such as sex, self-love, mental health, death, the transition from adolescence to adulthood and everything that follows.
While Murray can't confirm if there will be a reboot or reunion, he believes it's likely. "I can't imagine that it won't [happen] at some point," he said. "We get asked all the time. I know I do. And I know Hilarie [Burton] does, and I see everybody at least once or twice a year."
Burton, who portrayed Peyton Sawyer, currently co-stars on a One Tree Hill-inspired podcast called Drama Queens with Sophia Bush (Brooke Davis) and Bethany Joy Lenz (Haley James Scott).
Stay tuned for more updates on a possible One Tree Hill reboot.
Share this article