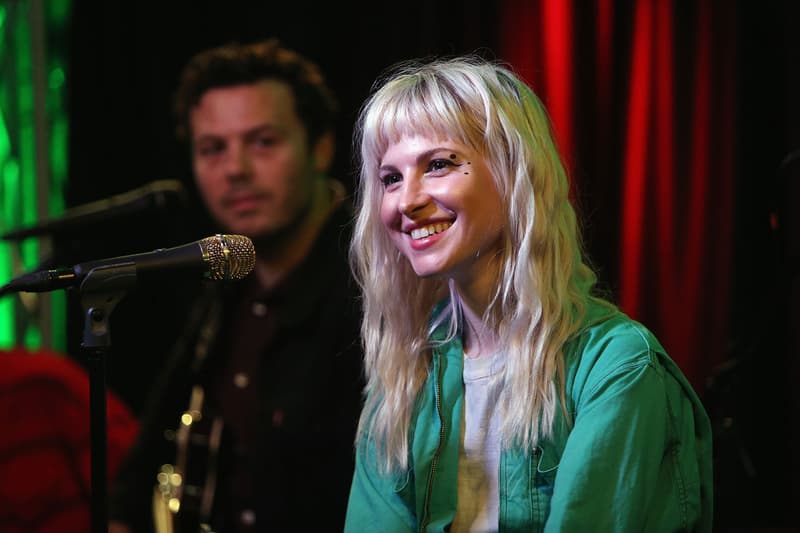 Hayley Williams Hints Paramore's Return in 2022
This is not a drill.
UPDATE (November 30, 2021): Earlier this year, Hayley Williams teased that Paramore is working on a new album. In a recent newsletter acquired by Dazed, the artist thanked fans for their "incredible support these last couple years" and shared more details about the band's comeback.
"I know we didn't get to properly come together to sing and vent and sweat it all out, but I do think that Petals for Armor and FLOWERS for VASES / descansos lived exactly the lives they were meant to," she said. "Besides, Paramore can't be 'on a break' forever now can we?"
Paramore's last release was their record After Laughter in 2017. Since then, Williams has been working on her solo career, which led her to drop her debut solo album Petals for Armor last year.
The newsletter ended with Williams hinting at the potential time frame of when the group will release new music. "I love y'all. See you sometime next year?"
Stay tuned while we wait for more details to be confirmed.
---
ORIGINAL STORY (April 22, 2021): Over the last few years, Hayley Williams has been focusing on her solo career, including her 2020 debut solo album Petals for Armor and 2021 project FLOWERS for VASES / descansos. Now, the artist is set to return to her roots.
Earlier this week, Williams took to Instagram to tease that a new Paramore album is in the works. The post features a screenshot of her conversation with bandmate and drummer Zac Farro who texted, "paramore 6," which hints to fans that the group could be working on their sixth studio album. Williams' caption reads: "We! are! getting oooooold!"
This project would mark the band's first full-length release after their 2017 record After Laughter. Earlier this year, Williams subtly teased "paramore 6" in a tweet saying: "I'm not planning on another solo album. And I'm not sure if they'd be great for Paramore. I'm ready for the next Paramore album. Let's go."
No further information has been disclosed, so stay tuned while we wait for more details to surface.
Share this article