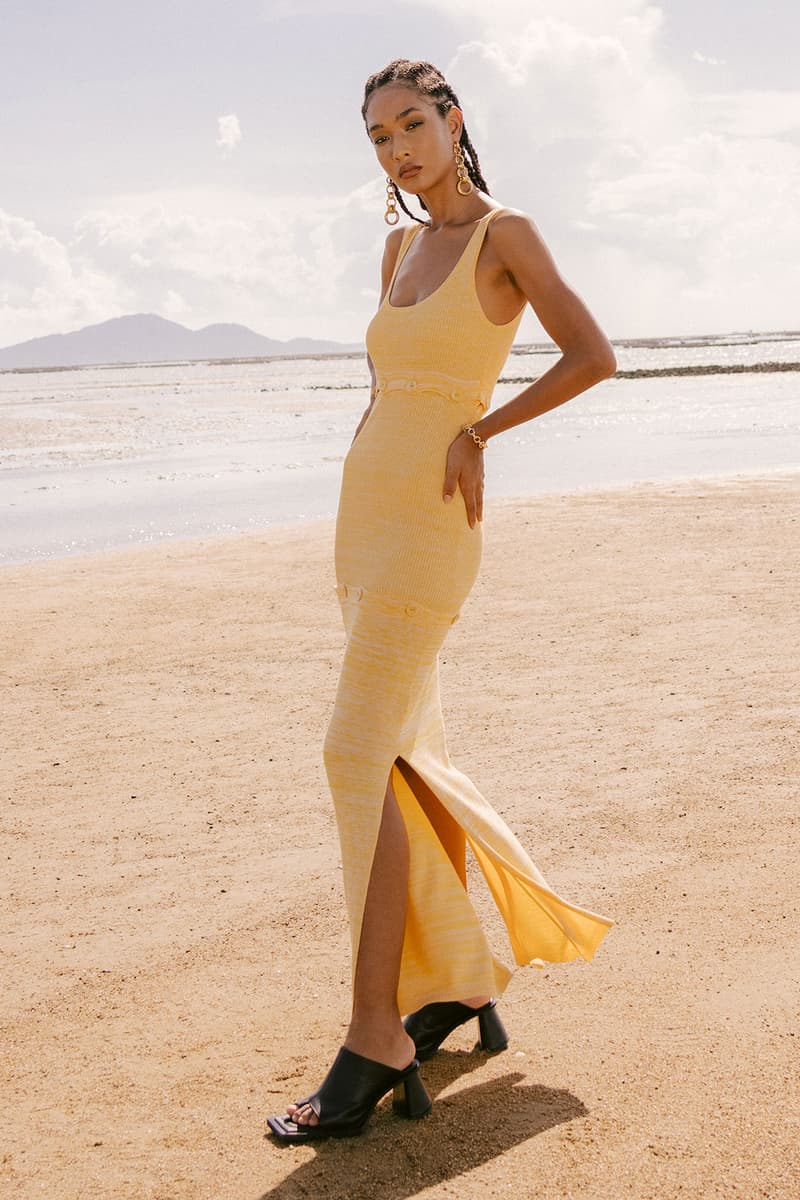 5 Summer Dress Trends We're Loving This Season
Designs to wear to the beach, to brunch or to an outdoor wedding.
Fashion
5 Summer Dress Trends We're Loving This Season
Designs to wear to the beach, to brunch or to an outdoor wedding.
Summer is the season of cute dresses. Allowing the wearer to stay cool in the heat, sundresses are incredibly easy to style — you're ready to go after putting on some shoes and accessories. Here, we're highlighting the five biggest dress trends this season with a selection of pieces from our favorite brands.
Stylish details such as elongated ties, strategic cut-outs and chic ruching help complete dynamic silhouettes that can be worn in different ways. For a statement look that channels the summer vibe, consider adding dresses in bold colors or vibrant prints to your wardrobe. Our seasonal fashion guide also features breezy garments like slip dresses that will help you combat the heat in style.
Continue reading to explore the summer dress trends taking over 2021.
Ruched Details
For Summer 2021, a number of brands have released effortlessly chic dresses designed with ruched detailing. The pleated feature adds a romantic flair to silhouettes in both mini and maxi lengths. With adjustable drawstring ties, you can also create asymmetrical necklines or hemlines.
SHOP NOW:
Christopher Esber Ruched Disconnect Shirt Dress
Christopher Esber Ruched Disconnect Knit Cami Dress
Danielle Guizio Ruched Button-Up Dress
Gimaguas Isabel Dress
With Jéan Andy Dress
Elevated Cut-Outs
As seen from emerging brands like Nensi Dojaka and Hyein Seo, deconstructed, strappy dresses featuring unconventional cut-outs have been a popular trend over the past few months. These bold details make a garment stand out on its own — simply layer on top a few accessories to complete your outfit.
SHOP NOW:
Danielle Guizio La Brise Cut-Out Linen Dress
Hyein Seo Som Halter Dress
Nensi Dojaka Long-Sleeve Cut-Out Dress
Ottolinger Strappy Dress
Colorful Prints
What better season to play around with vibrant colors and statement-making prints than summer? Keep a selection of bright patterned dresses in your wardrobe for easy and fun outfits to wear on scorching hot days. This season, we're seeing a lot of 2000s-style sheer mesh dresses covered in strong graphics.
SHOP NOW:
Collina Strada Market Dress
House of Sunny Good Vibrations Dress
Miaou Billie Dress
Off-White™ Liquid Melt Waves Slip Dress
With Jéan Sami Dress
Light and Breezy
As much as we love getting dressed up, staying cool is a top priority on a hot summer's day. For a minimalist outfit, style a breezy slip dress with your favorite footwear or jewelry. If you're headed on a beach trip, go for a lightweight style that you can wear on top of a swimsuit.
SHOP NOW:
Gimaguas Comporta Dress
Lisa Says Gah Joni Maxi Dress
Ottolinger Mesh Dress
Professor.E V Thin Strap Long Dress
s/e/o Slip Dress
TheOpen Product Layered Jersey Long Dress
Shoulders Out
For a subtle reveal of skin, opt for shoulder-baring dresses from labels like Helmut Lang, Jonathan Simkhai and Nanushka. From off-the-shoulder designs to cold-shoulder styles, the options are endless.
SHOP NOW:
Helmut Lang Ribbed Lacing Dress
Jonathan Simkhai Esperanza Compact Cut-Out Shawl Dress
Nanushka Vegan Leather Off-Shoulder Dress
TheOpen Product Cotton Knit Sleeveless Dress
Share this article