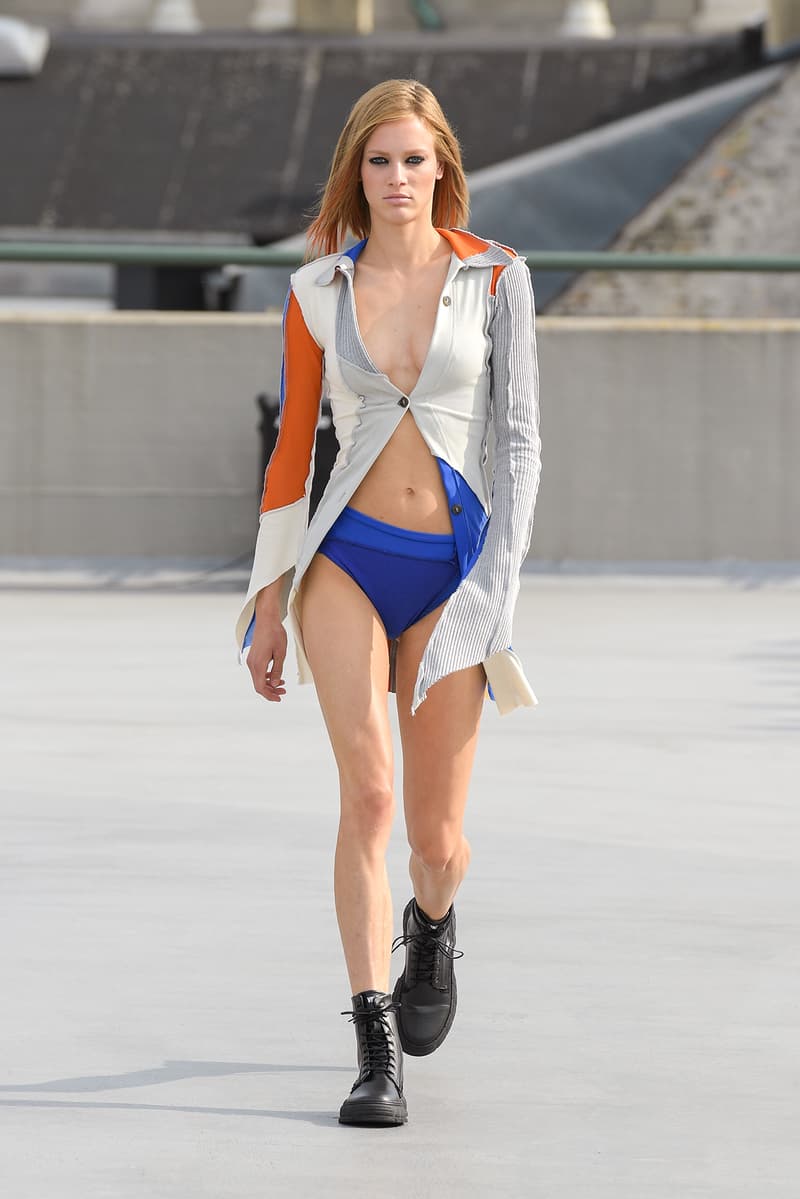 1 of 30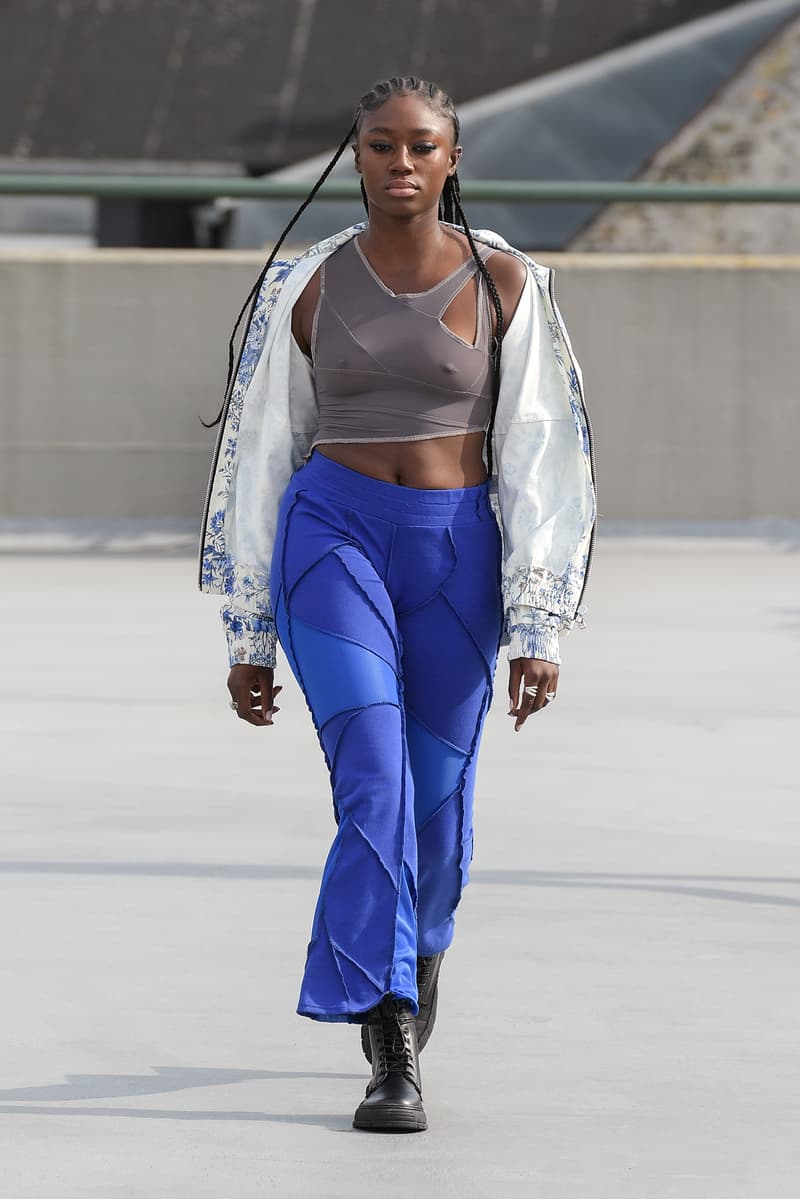 2 of 30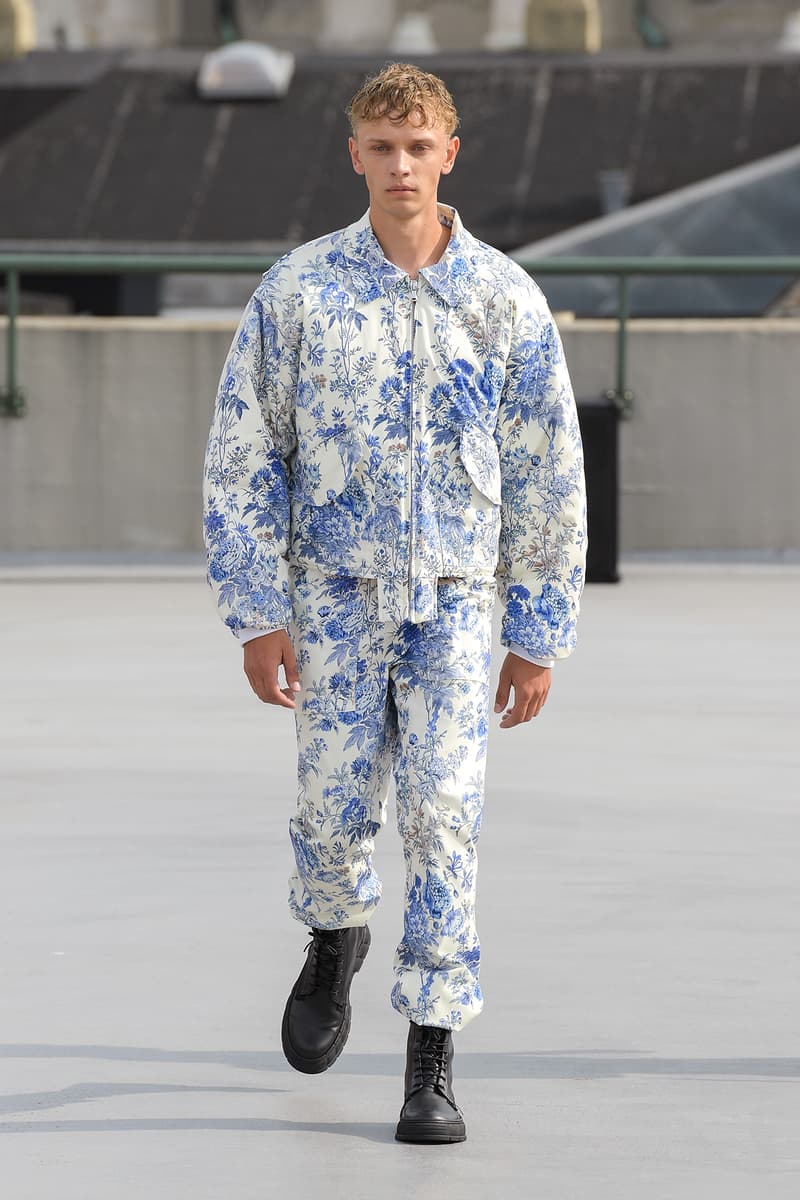 3 of 30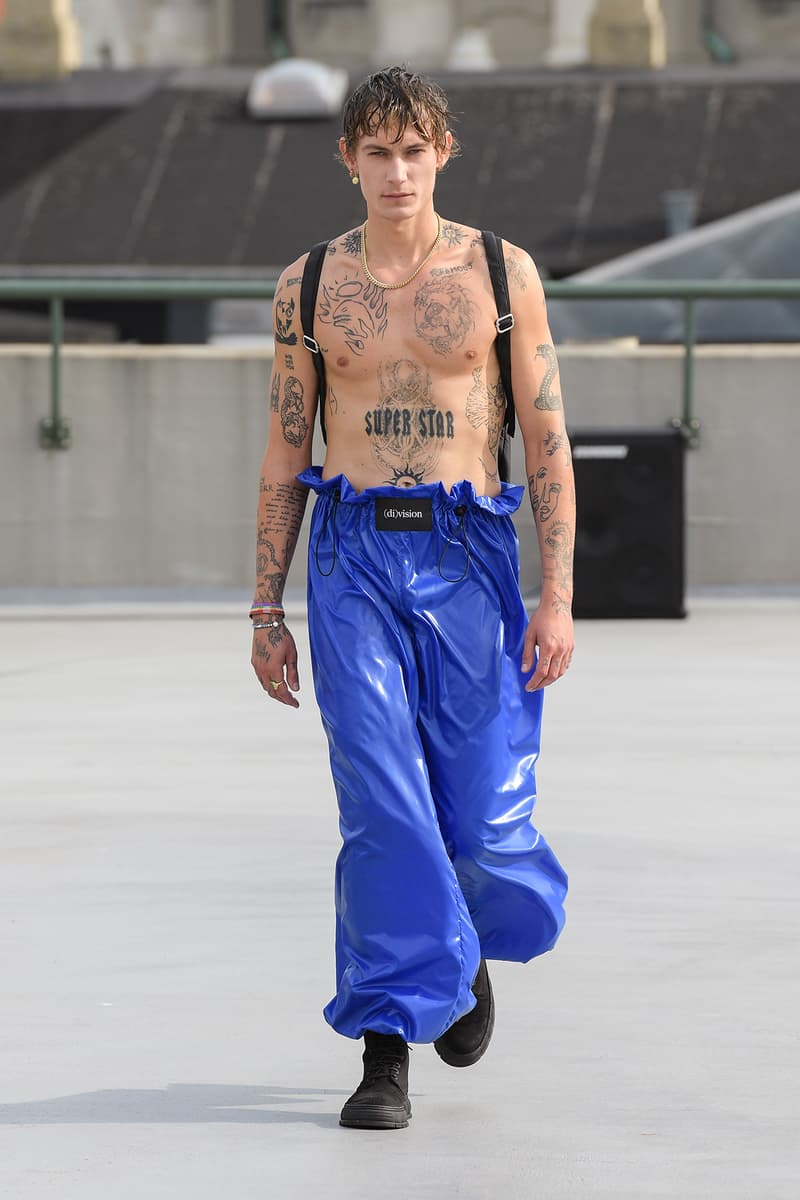 4 of 30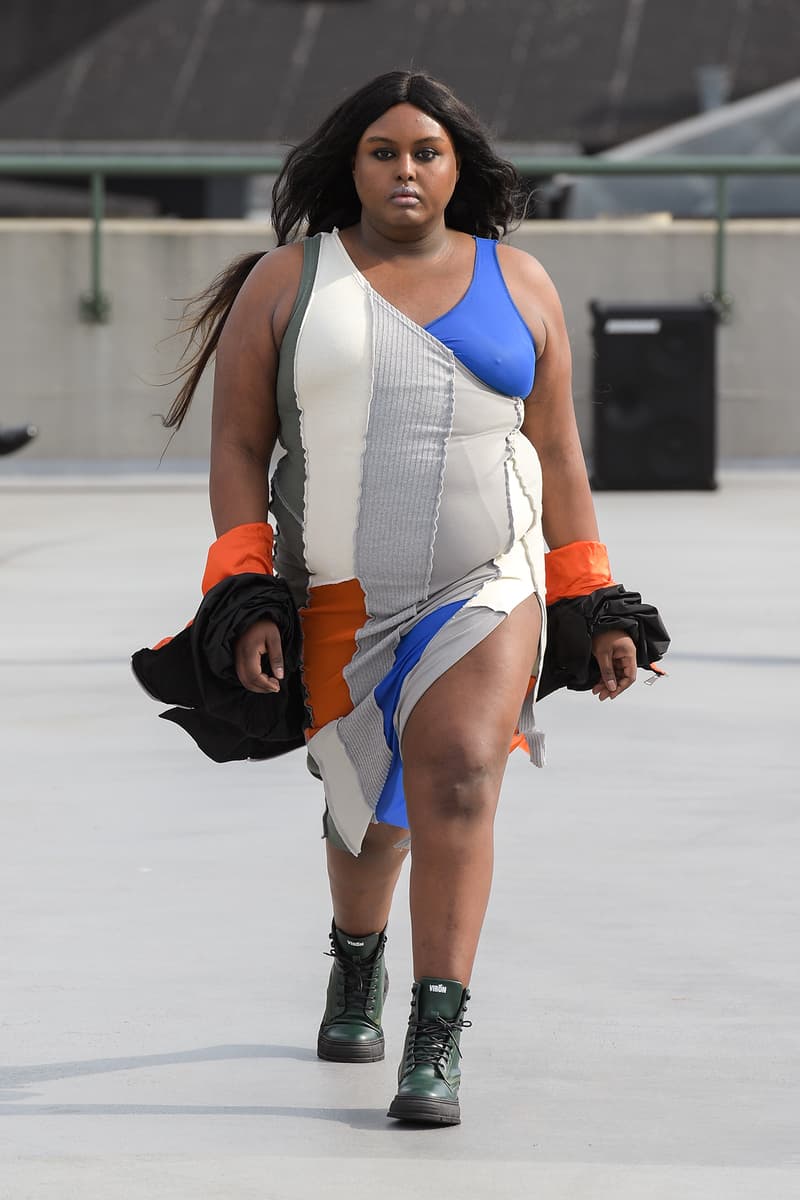 5 of 30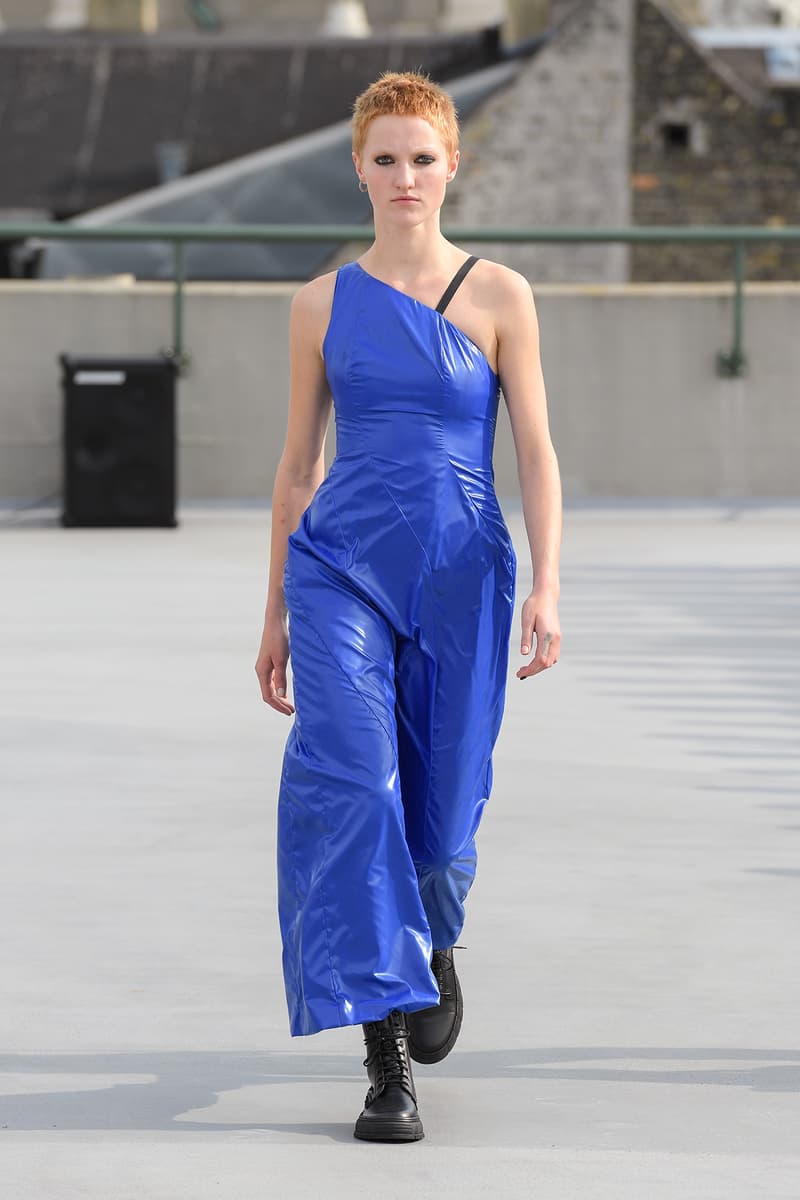 6 of 30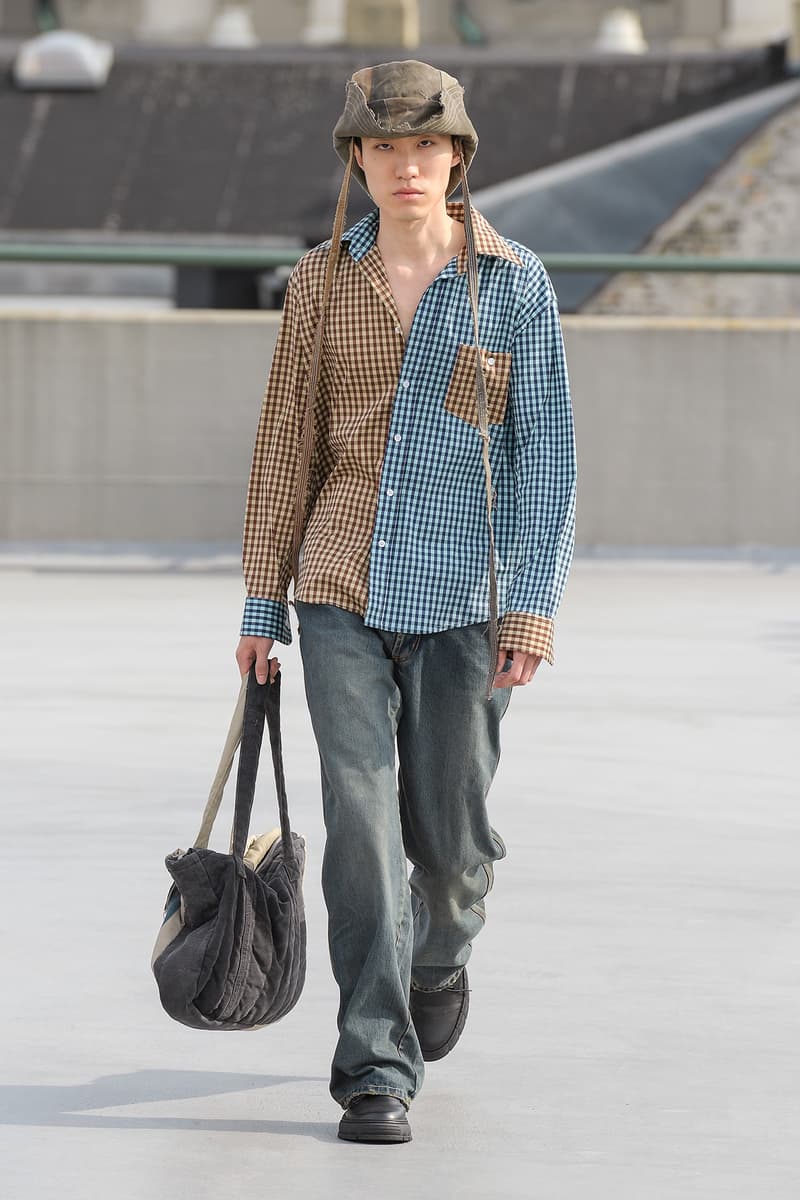 7 of 30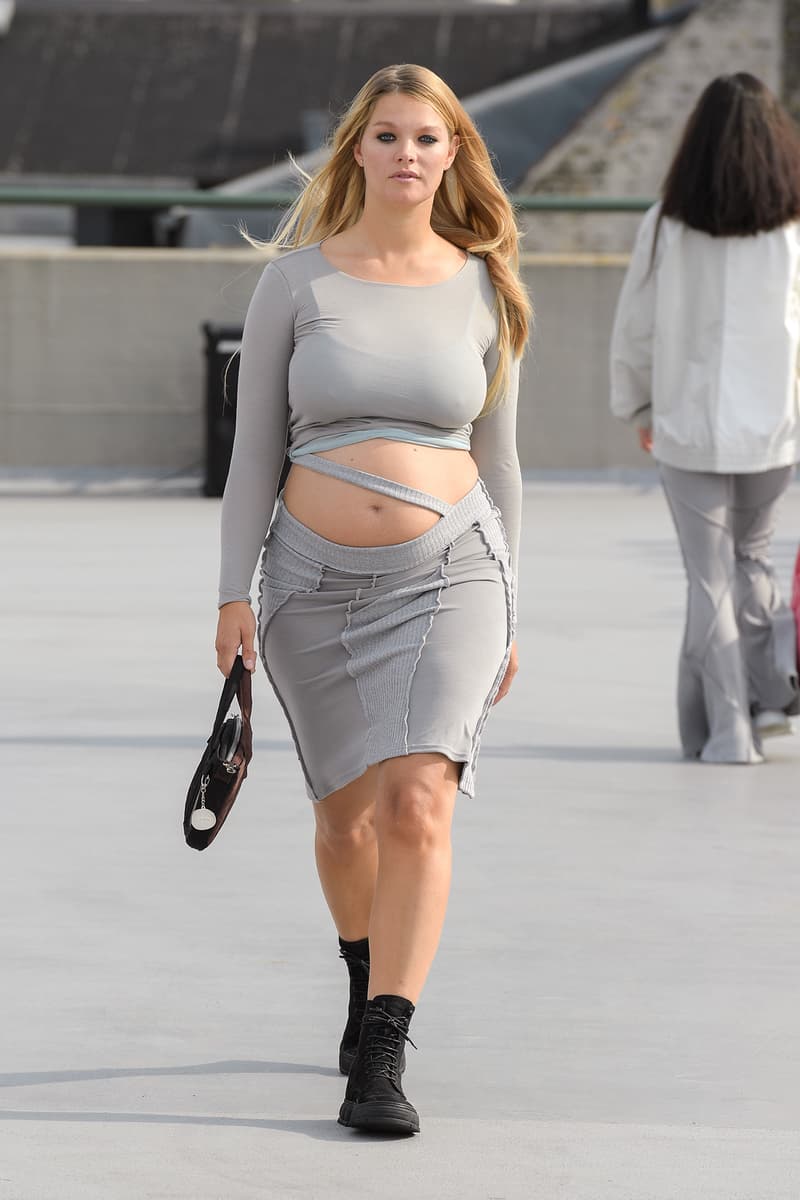 8 of 30
9 of 30
10 of 30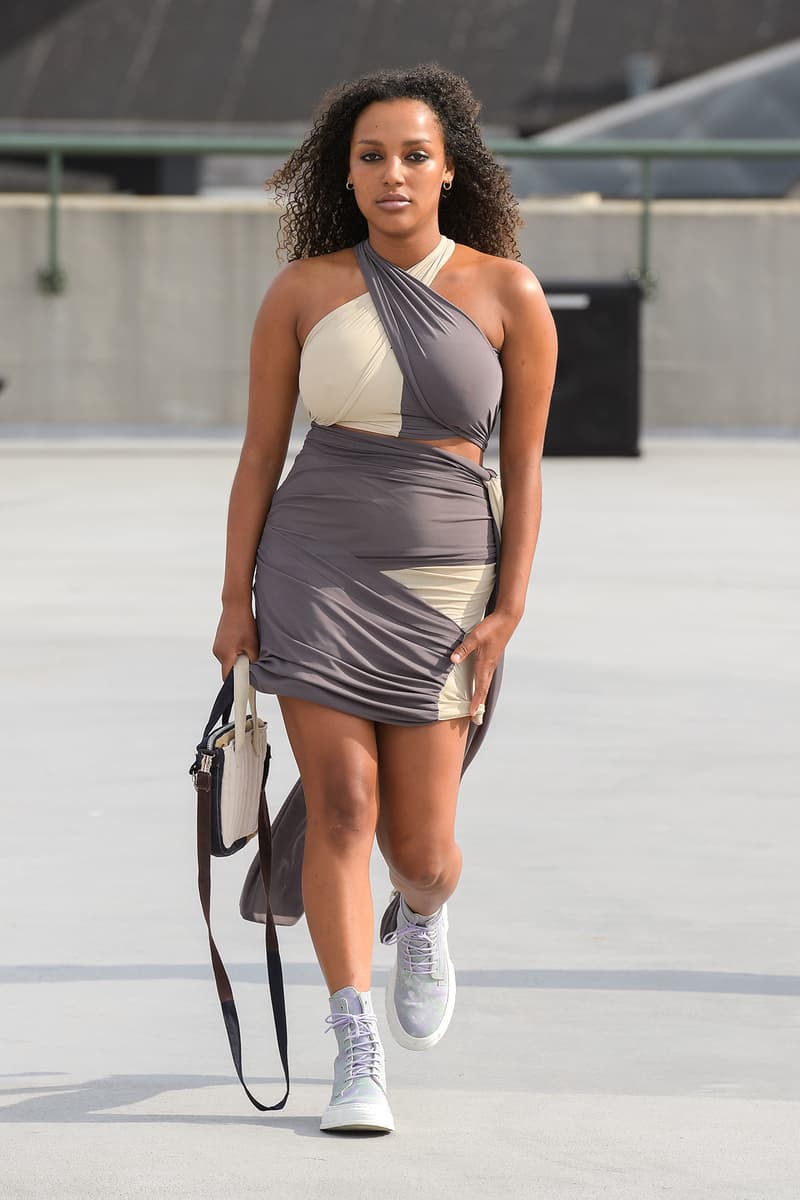 11 of 30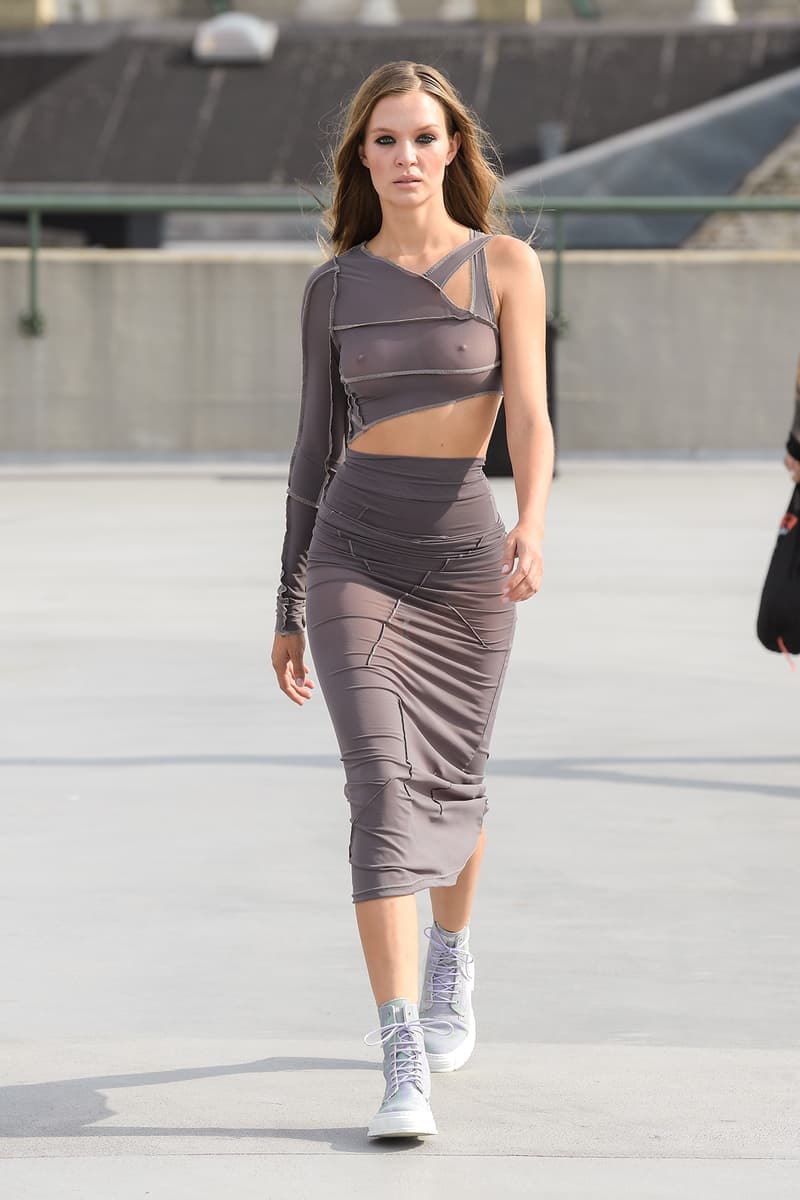 12 of 30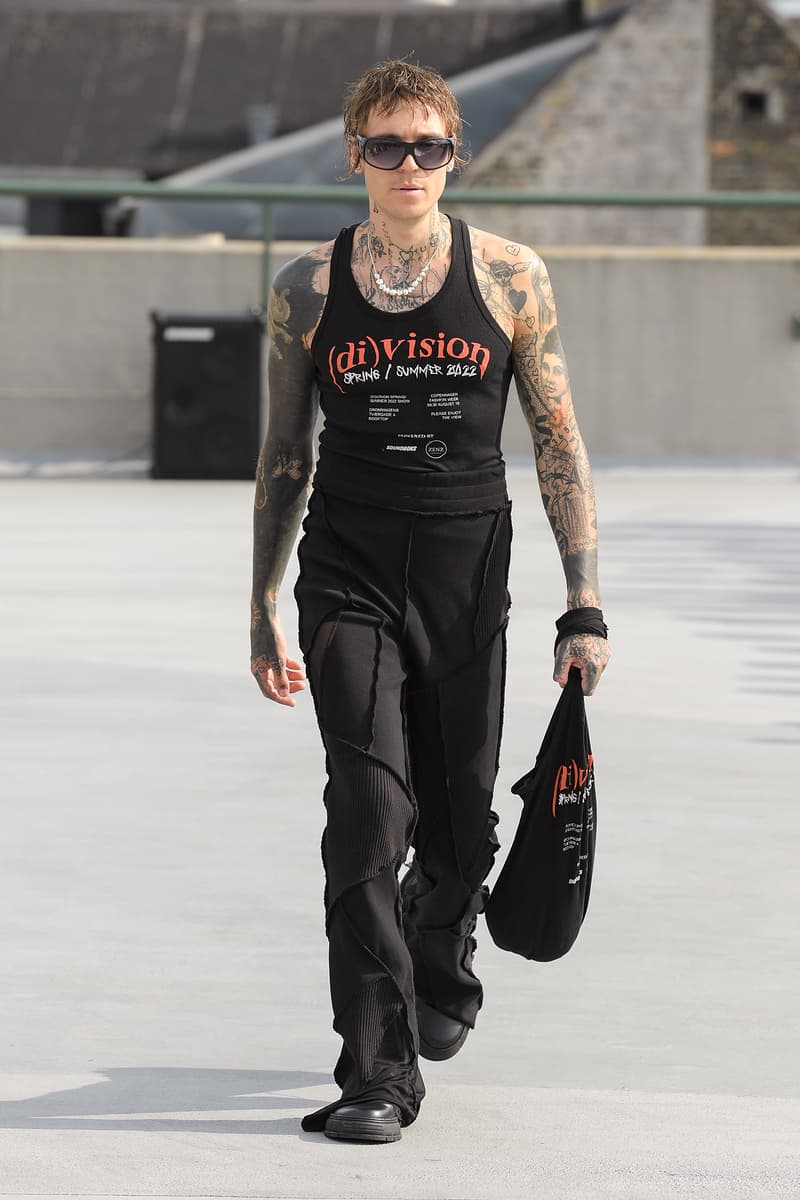 13 of 30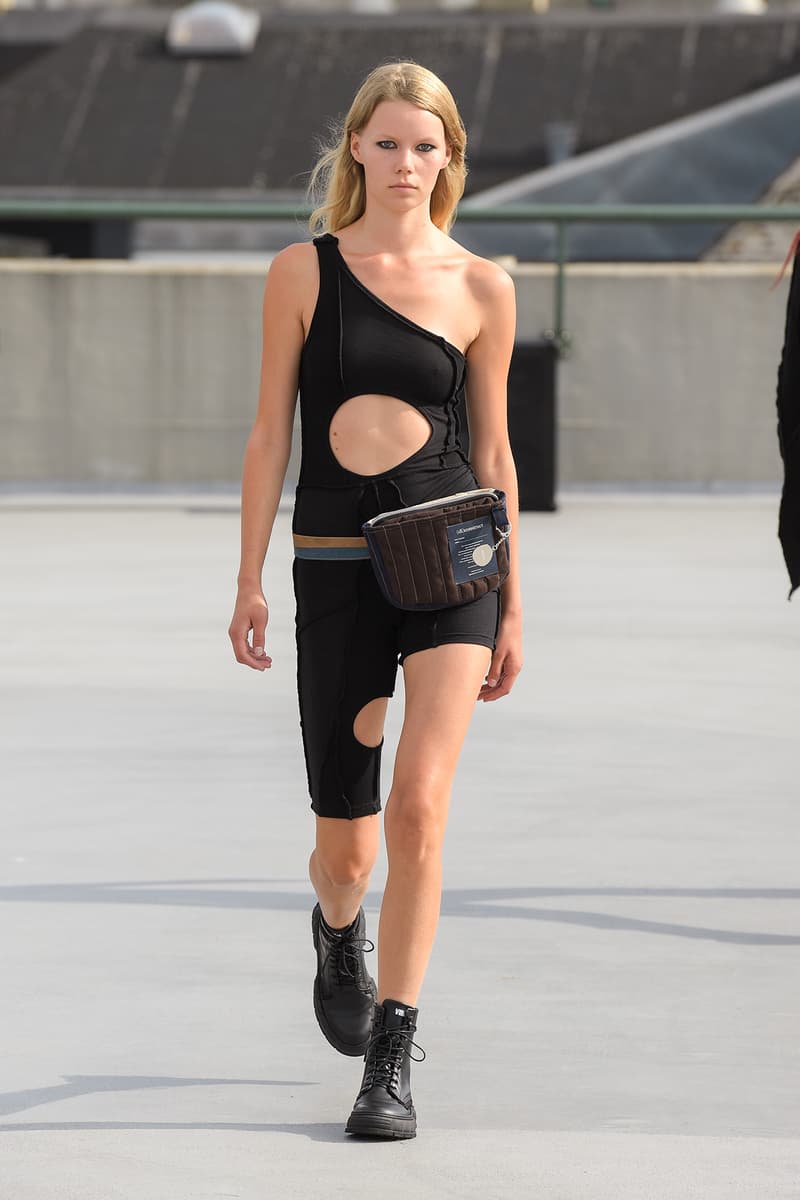 14 of 30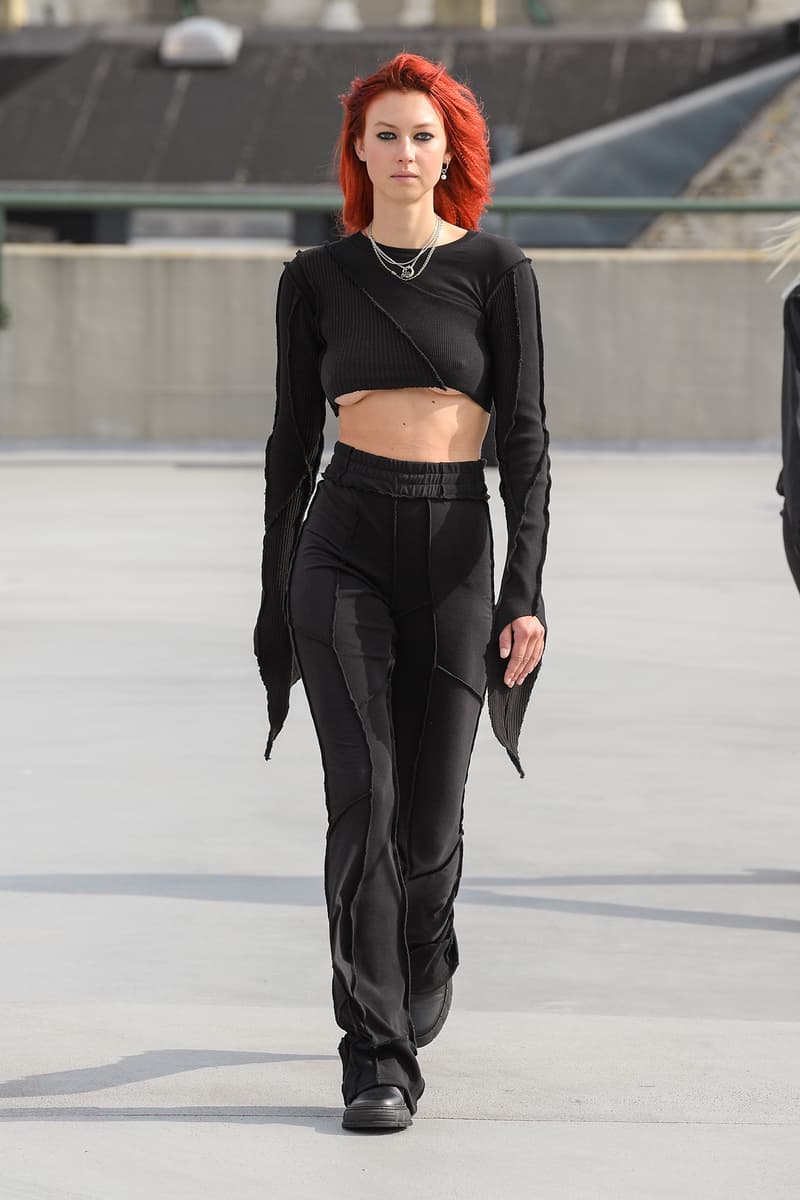 15 of 30
16 of 30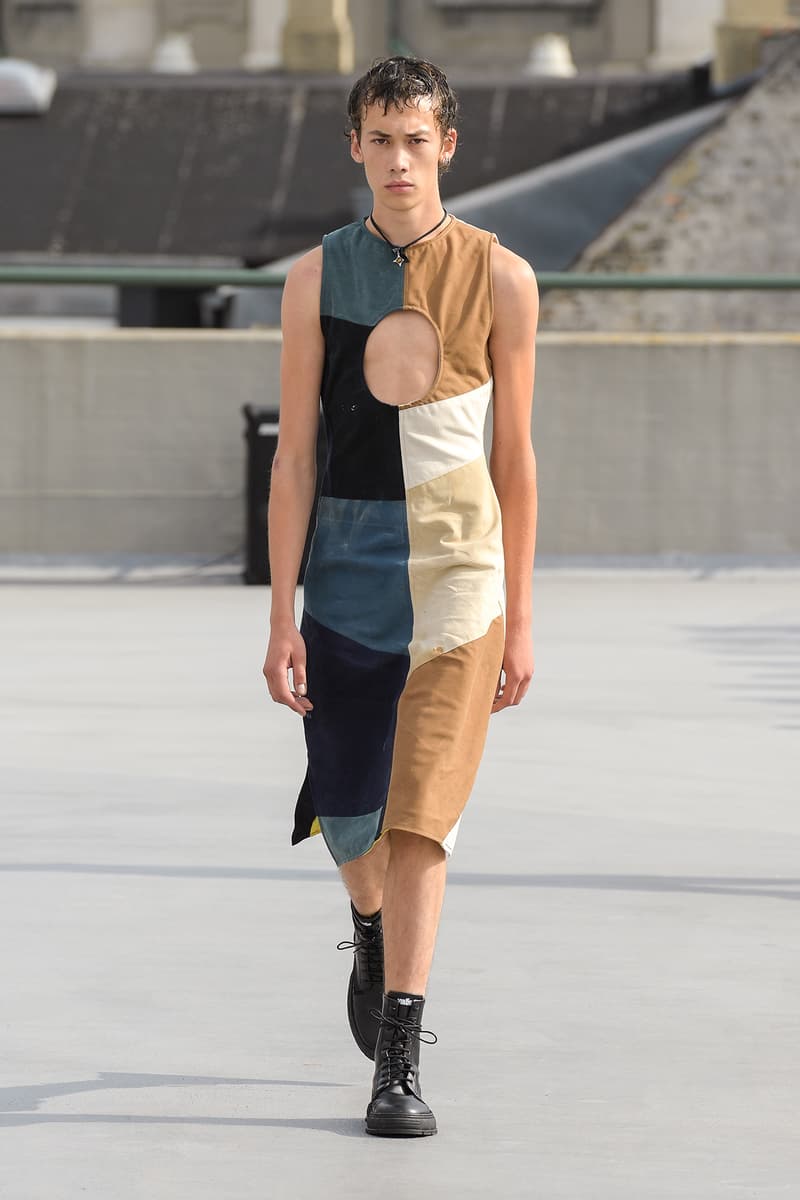 17 of 30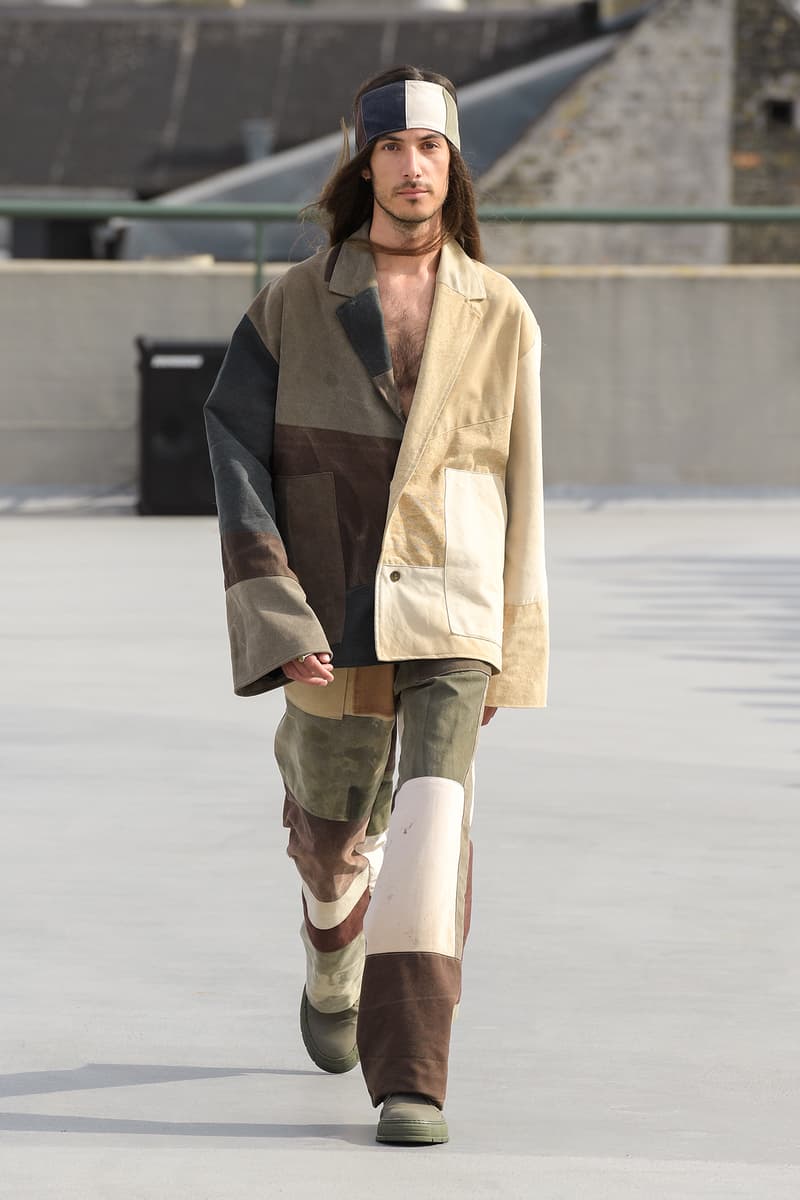 18 of 30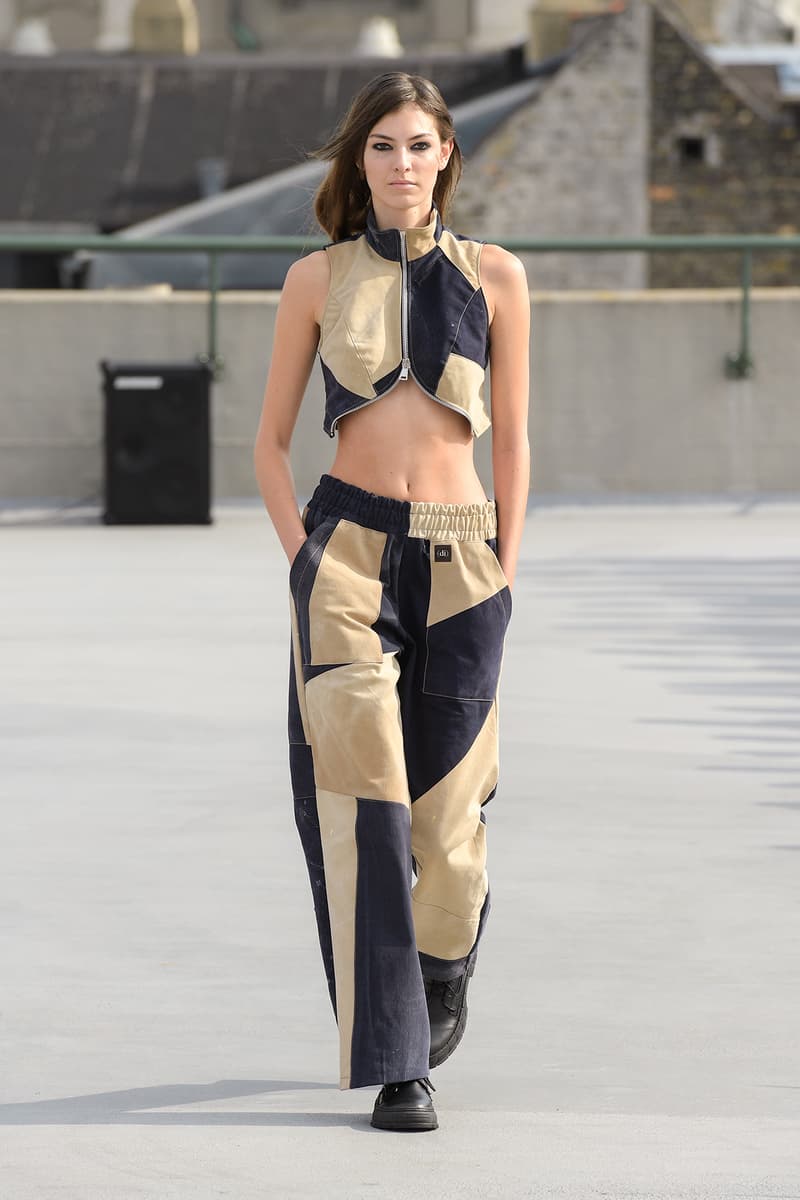 19 of 30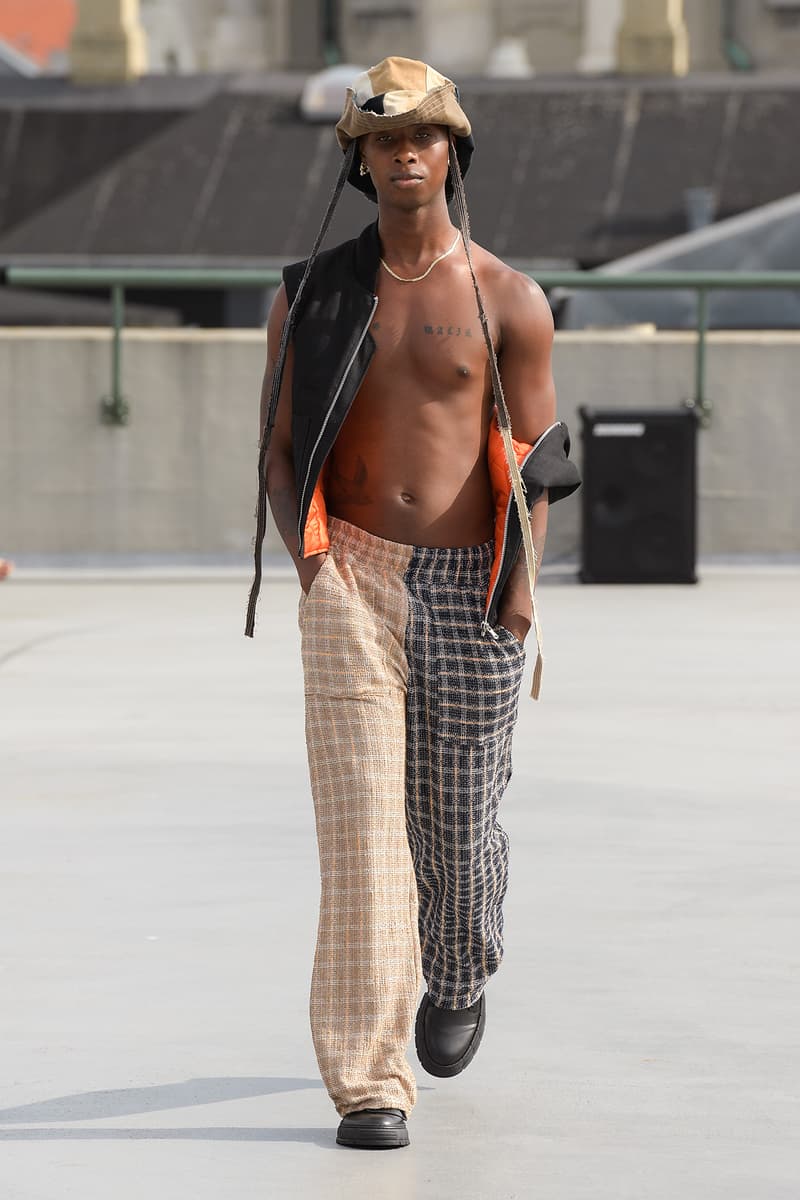 20 of 30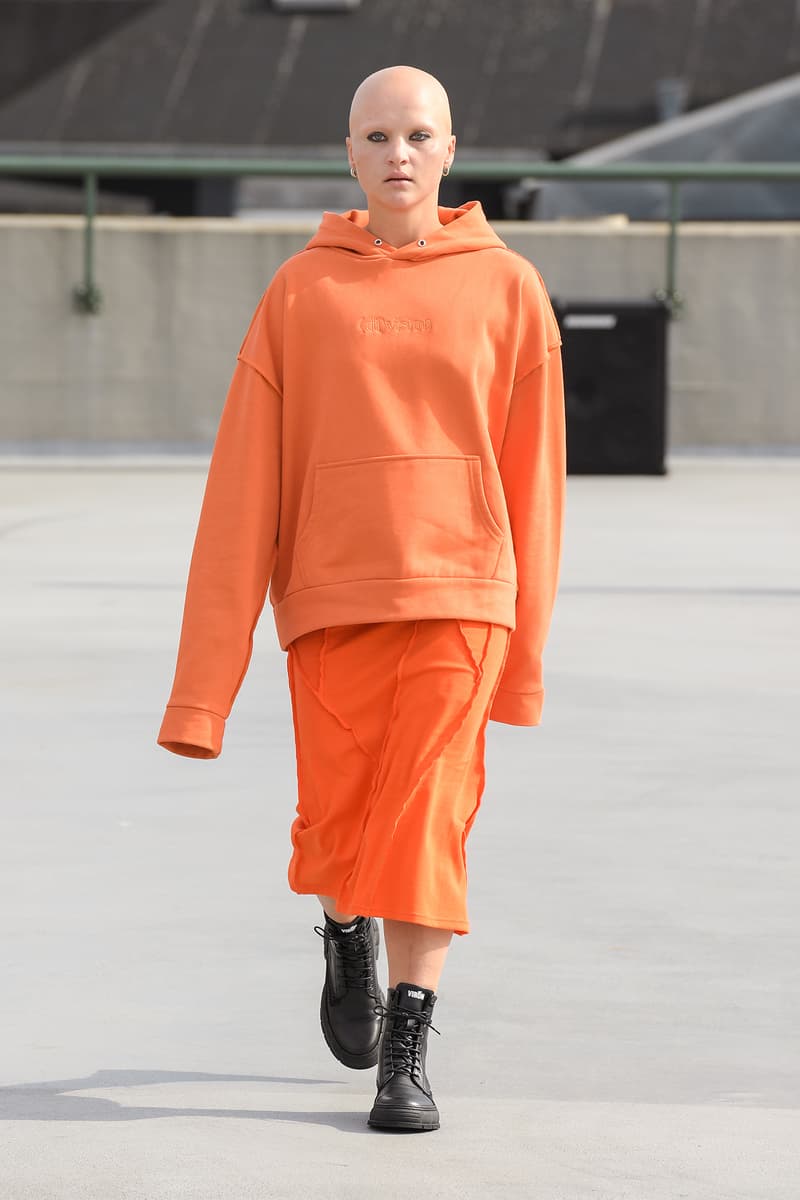 21 of 30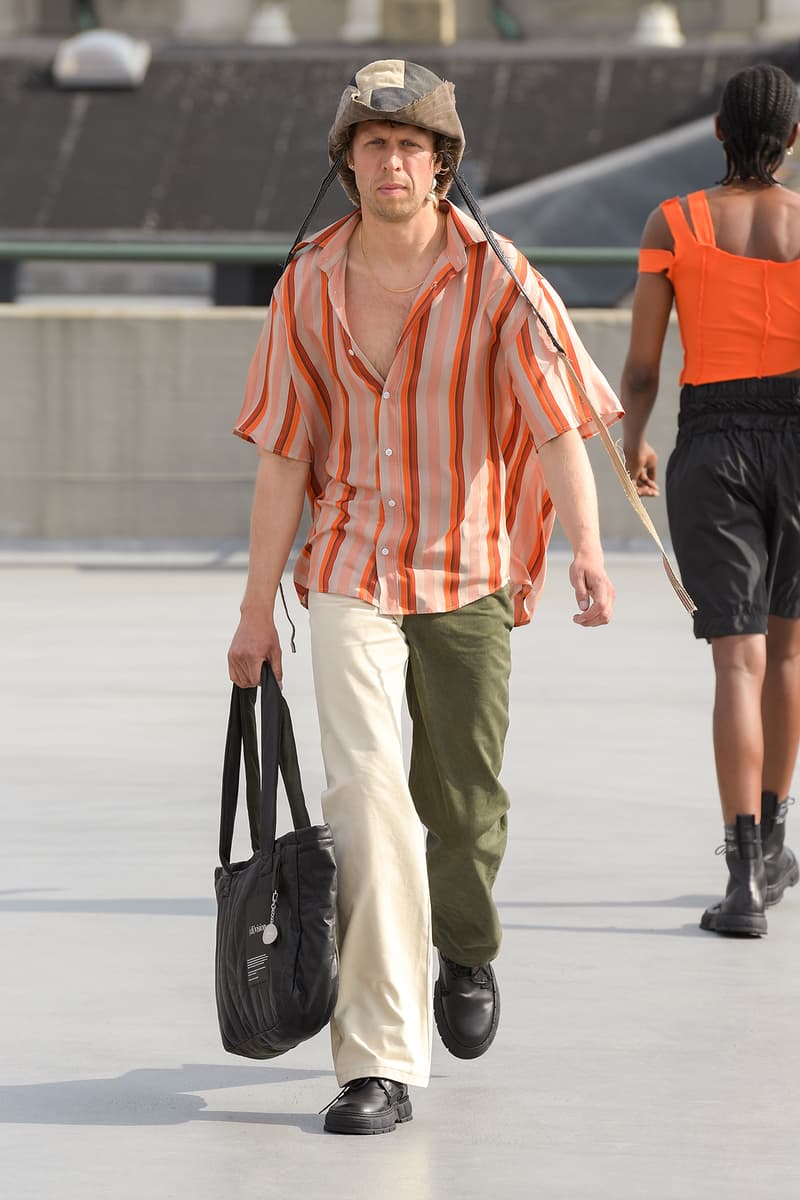 22 of 30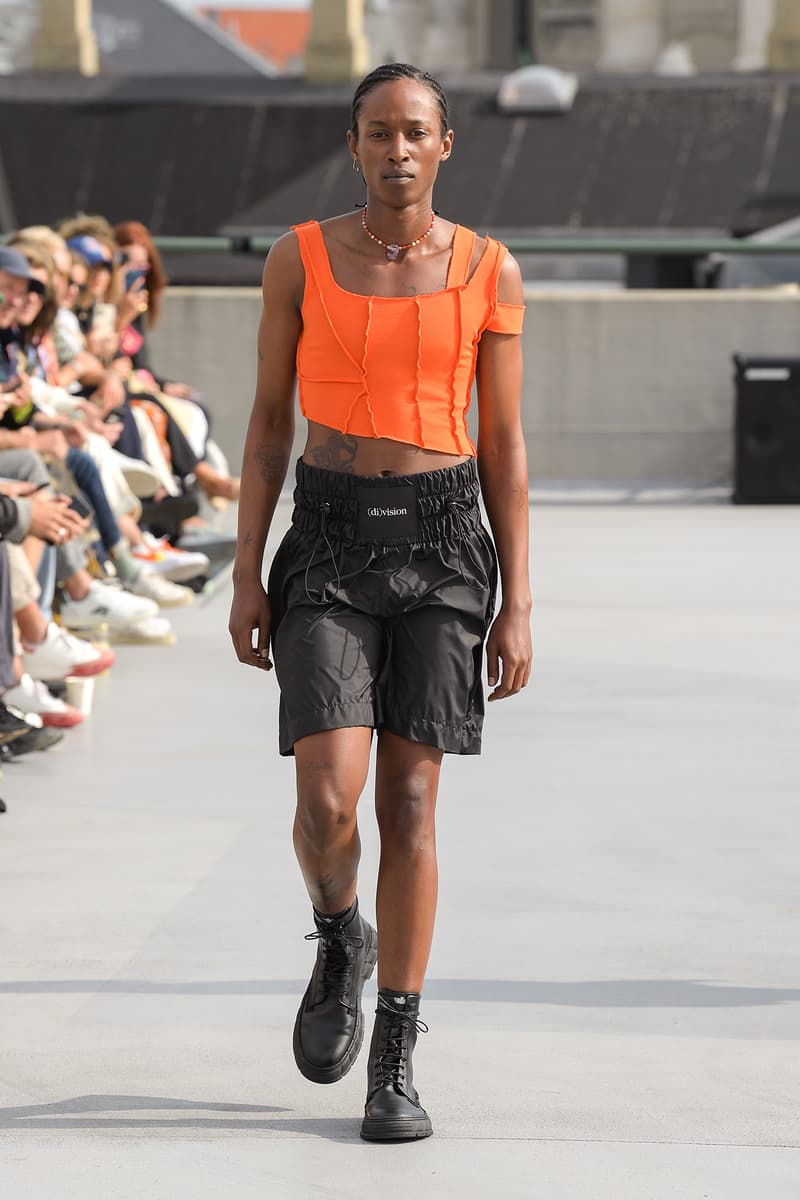 23 of 30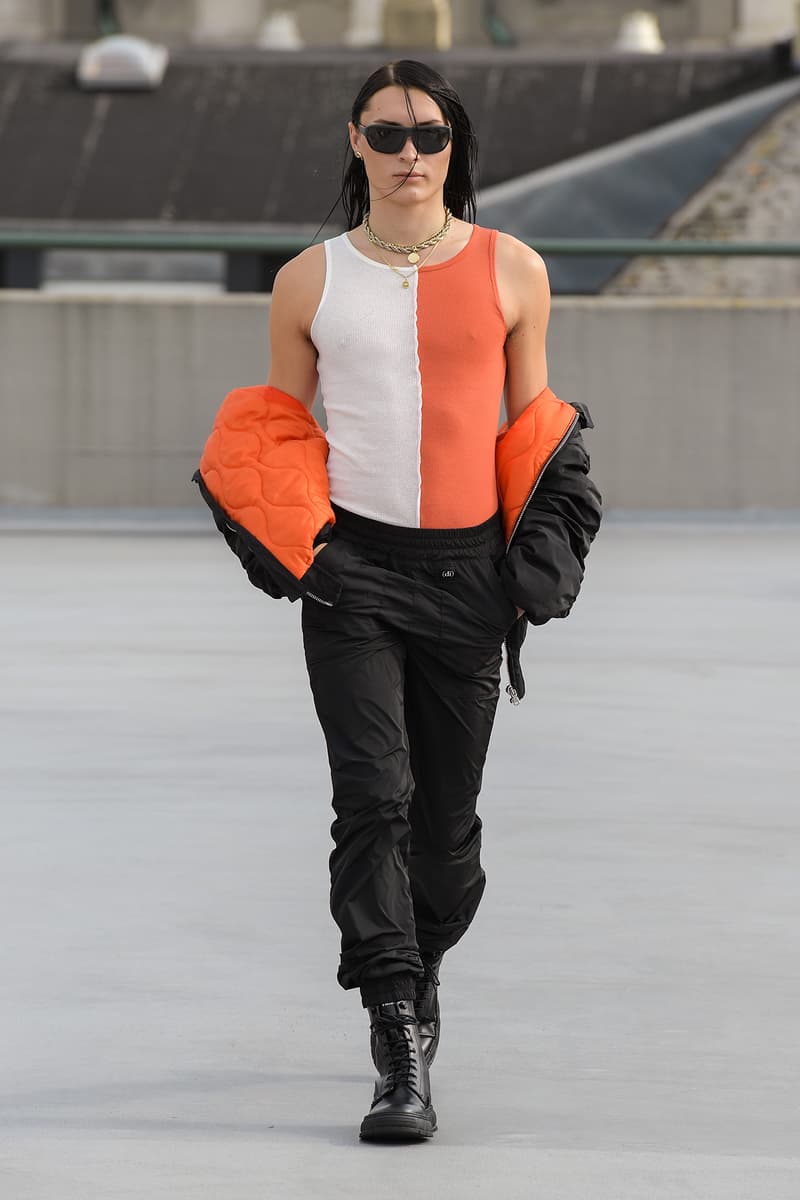 24 of 30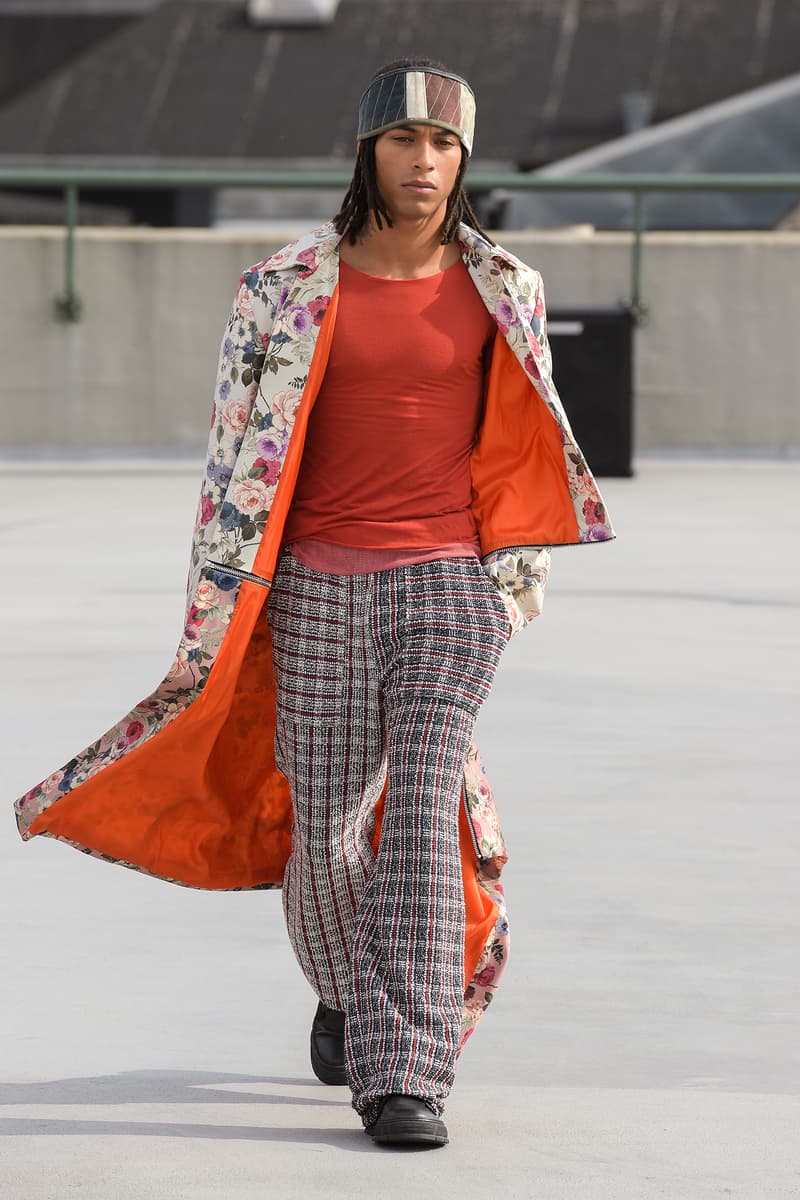 25 of 30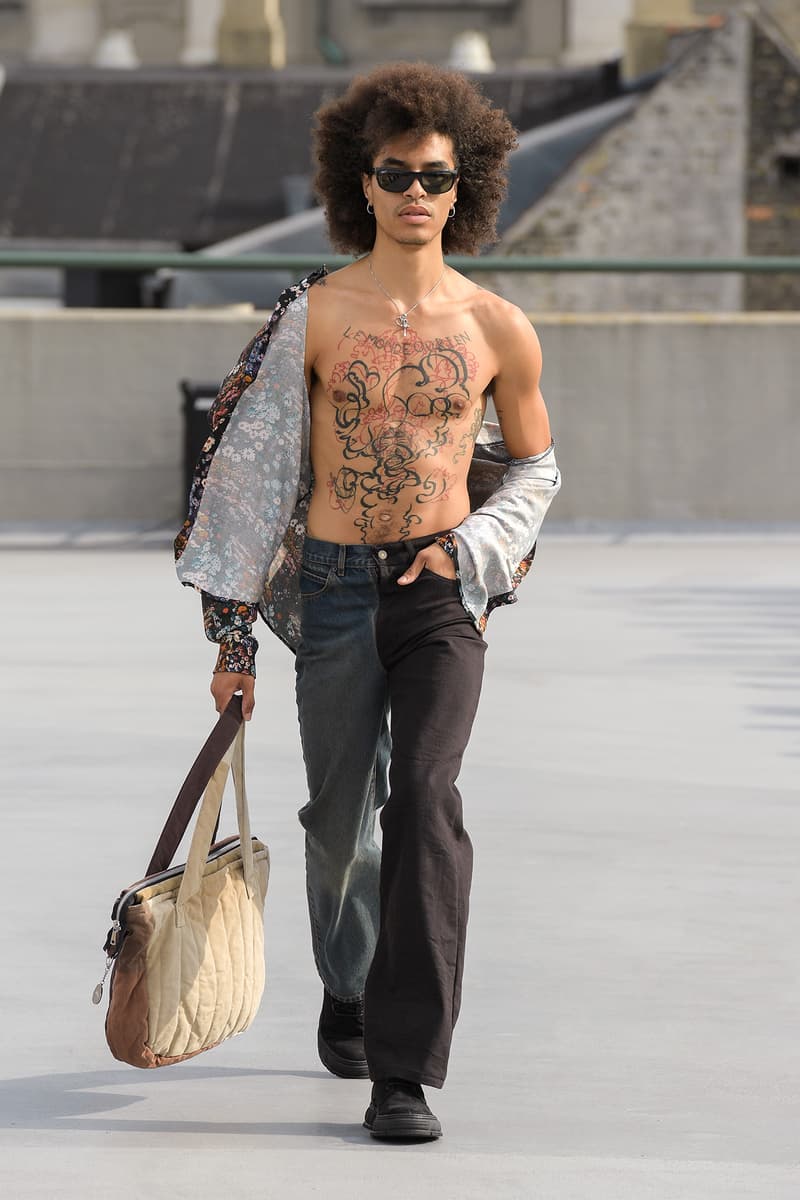 26 of 30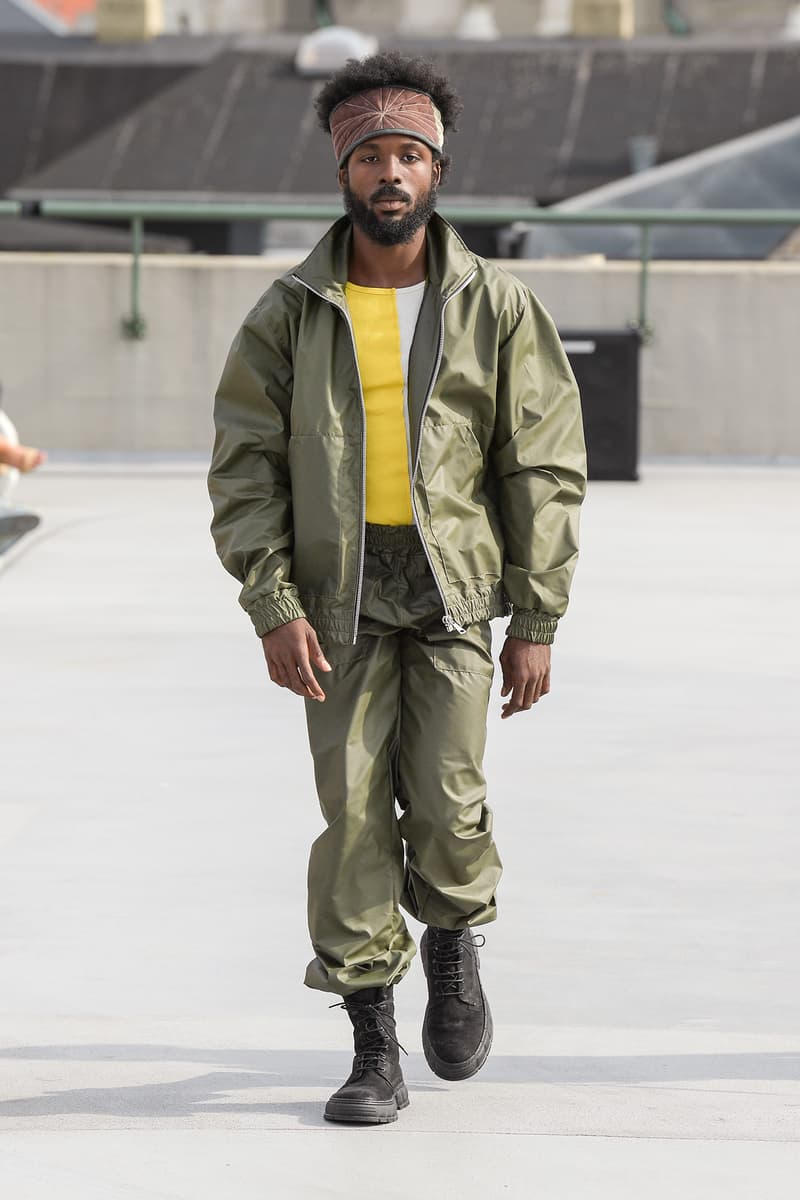 27 of 30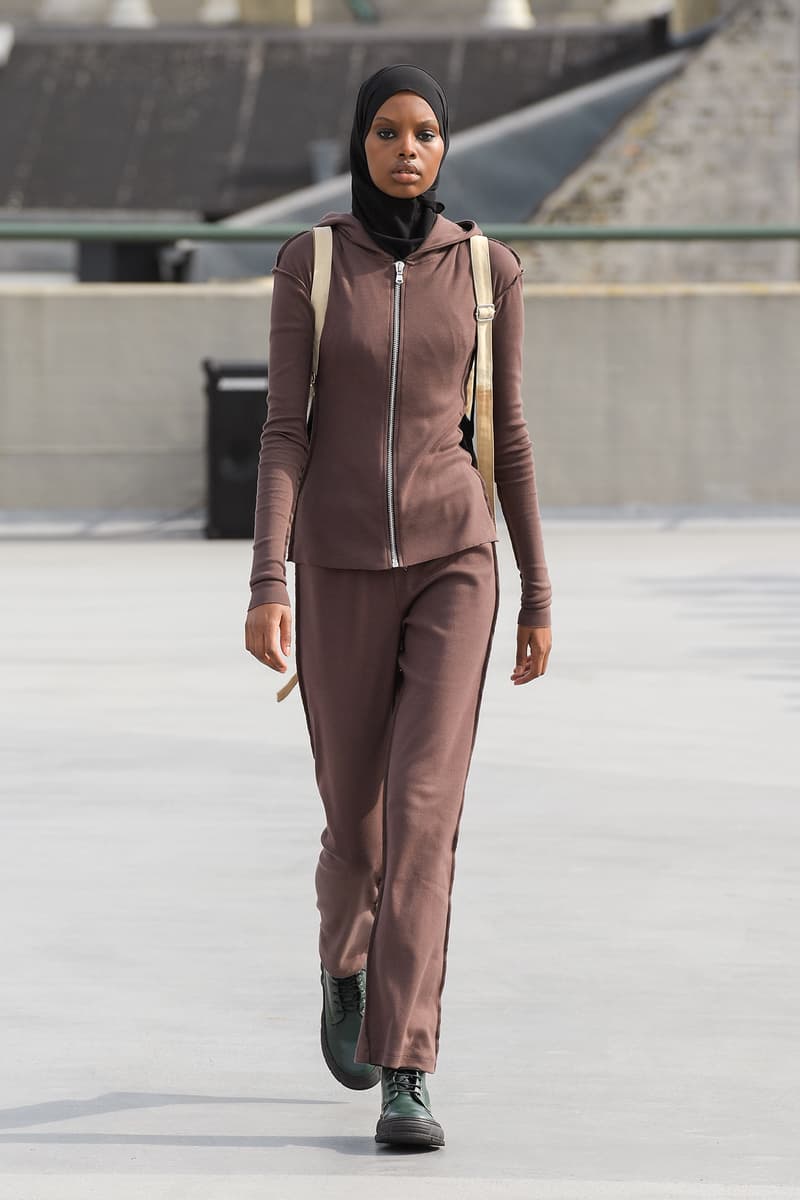 28 of 30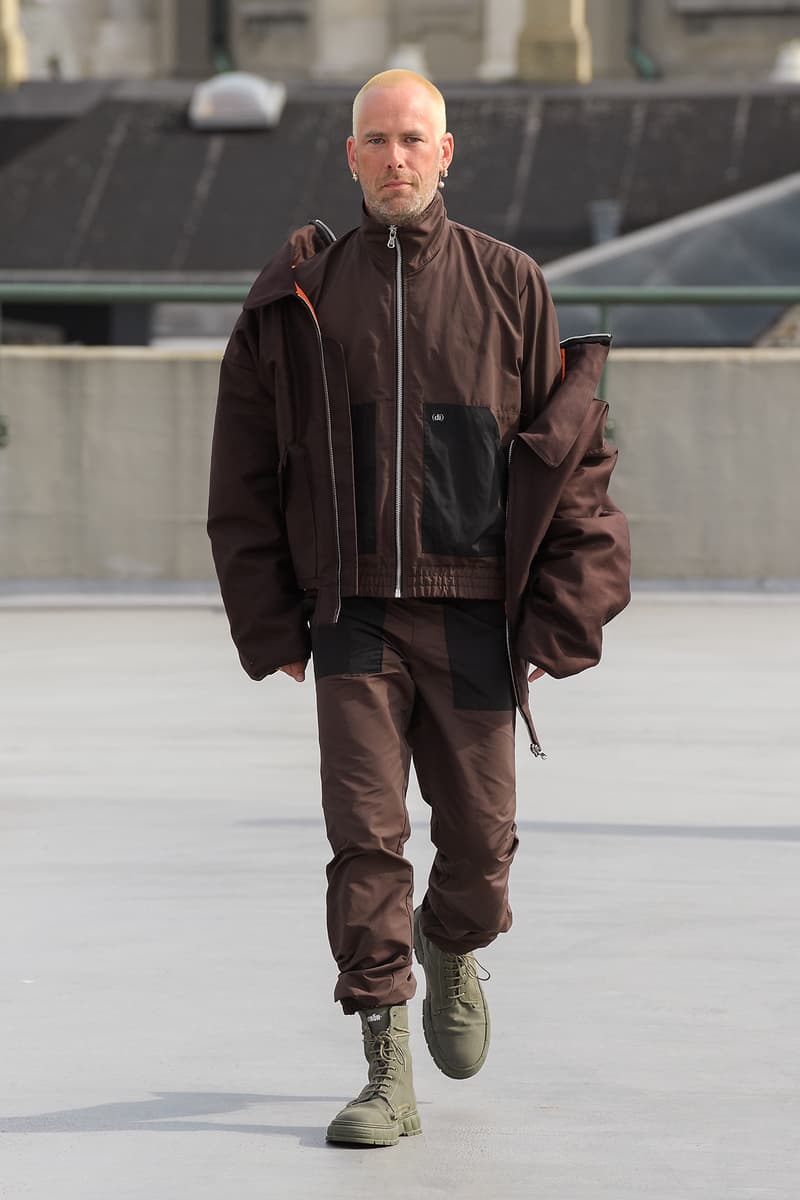 29 of 30
30 of 30
Fashion
In Copenhagen, (di)vision Creates an Entire Collection With Deadstock and Vintage Materials
The emerging brand opens Copenhagen Fashion Week SS22 with a youthful show.
In Copenhagen, (di)vision Creates an Entire Collection With Deadstock and Vintage Materials
The emerging brand opens Copenhagen Fashion Week SS22 with a youthful show.
(di)vision, the sustainably minded Danish brand founded by sibling duo Nanna and Simon Wick, set the tone for Copenhagen Fashion Week Spring/Summer 2022 with a rebelliously joyous runway show.
The emerging label, established in 2018 when Simon was still working at local fashion and design boutique Storm, prides itself on its ability to give old garments and materials a new life. "I have always been very inspired by other brands such as Greg Lauren, that work with upcycling and reconstructing [techniques]," Simon told us. "So when we started out, I wanted to create a brand that's built on the same [ethos]. How can you take something that's already existing and give it a completely new perception?" With the help of his sister Nanna, who attended design school, Simon launched (di)vision with a "split" bomber jacket upcycled from used military garb. "[We] combined two different jackets into one, and connected them with a zipper on the back." It didn't take long for the outerwear style to catch on in Copenhagen.
Now, nearly three years after its inception, the brand is still employing the same philosophy of "creating from what already is," albeit working with a larger team in an upgraded studio. "We want to create a greener world, but we are self-aware enough to know that we work in an industry [that contributes] to pollution. That's the reason why we try to use materials we already have," Simon noted. "Our zippers and trimmings are made from new materials, and we still send a lot of packages around the world. It's a work in progress, and we hope we can further minimize our footprint [as we grow]."
(di)vision's SS22 collection is a manifestation of that belief: Featuring 31 unisex looks, the brand's largest collection yet is made exclusively with deadstock fabrics and from upcycling vintage garments. Staged on the rooftop level of a parking garage and set to live music performed by local rock band Woodpecker, the presentation on Tuesday morning featured a range of loungewear-meets-workwear ensembles, an aesthetic that references comfort-first lockdown style. "The collection mirrors the past year, but it also embraces the time to come," the show note reads. Old fabrics are used for constructing cute tops and dresses slashed with cut-outs, while the classic workwear jacket — with the patina of oil stains, paint splatters and sun fade — is deconstructed and reworked into petite handbags and large totes. Models Nina Marker and Mona Tougaard, both longtime friends of the brand, were styled in new iterations of the Slashed Bomber, including one in a cape-like silhouette.
"We are so happy that CPHFW is giving young brands that do fashion in new way a chance to show among the more established brands," Simon said. "It's a great indicator of where the fashion industry is heading, and we are proud to be included."
Take a look at (di)vision's SS22 collection above.
Share this article