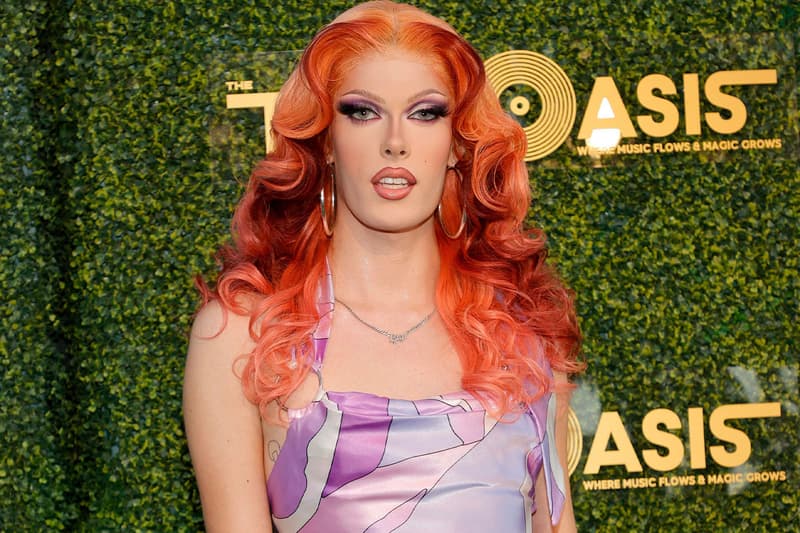 Culture
'RuPaul's Drag Race's Gigi Goode Comes Out as Trans and Nonbinary
She opens up to her fans in a recent video.
'RuPaul's Drag Race's Gigi Goode Comes Out as Trans and Nonbinary
She opens up to her fans in a recent video.
RuPaul's Drag Race alum Gigi Goode has come out as transgender and nonbinary. The star recently opened up to her fans in a video on Instagram.
"I don't even know how to start this," she begins. "Let's just jump right into it, you know what I mean? I guess, without beating around the bush, around eight months ago in January, right at the beginning of the year, I decided to begin the process of hormone replacement therapy," Gigi says. The drag queen explains that lockdown gave her a lot of time to think and reflect, helping her realize that she is "leaning more towards the nonbinary part of being genderfluid."
During the healing process, she has been watching the HBO Max series Veneno, which features trans characters. The show "completely opened [her] mind up to who [she is] and who [she's] supposed to be." The Drag Race contestant waited eight months to reveal her transition publicly, which she only disclosed to her mother and her friends from the House of Avalon prior. "I know the influence that strangers on social media have on these types of situations and so I knew when I started that I wanted this to be a journey that I was going on by myself, on my own, without any input from the outside world," she further explained.
At the moment, Goode is recovering from her facial feminization surgery. "I identify as a trans/nonbinary person and I prefer she/her pronouns," Goode said, adding that she will legally change her name to Gigi.
Share this article