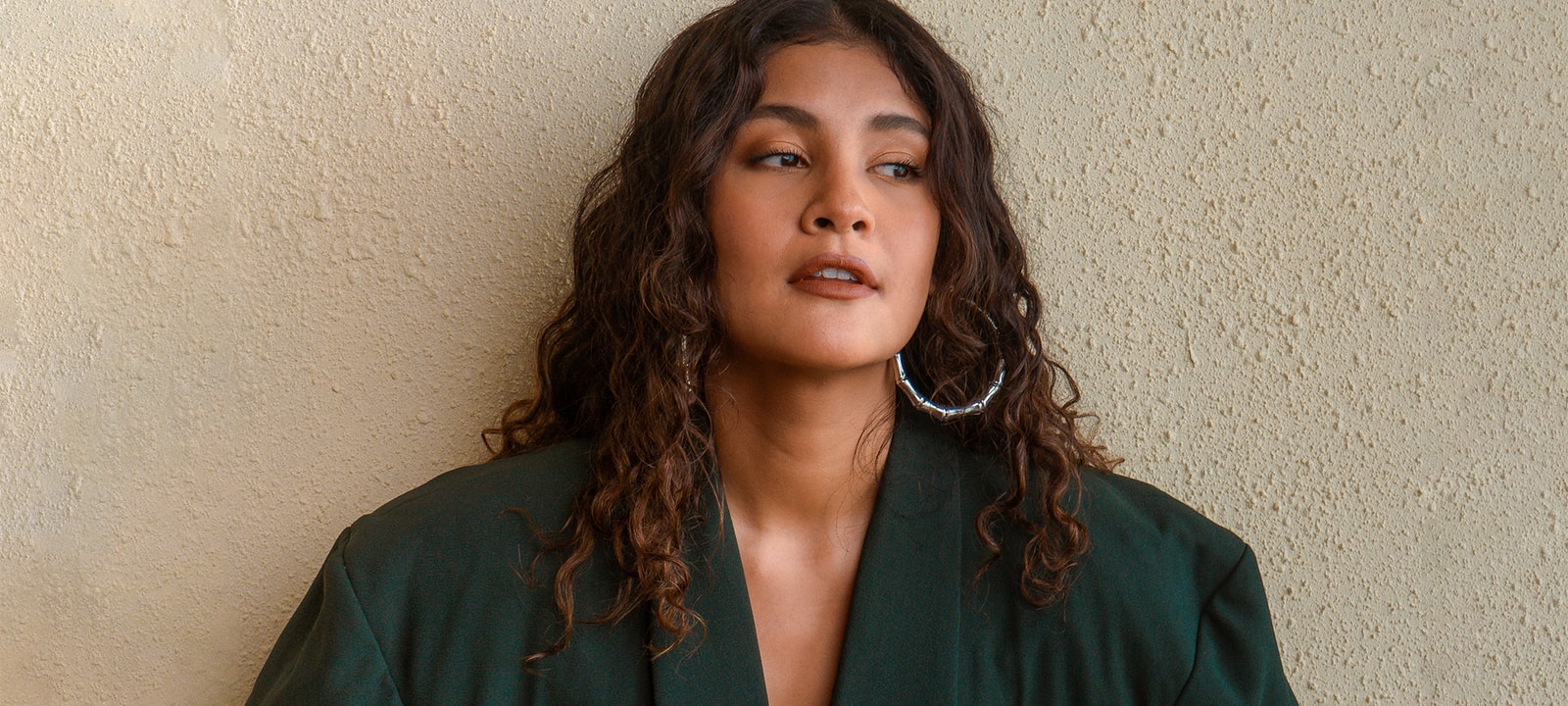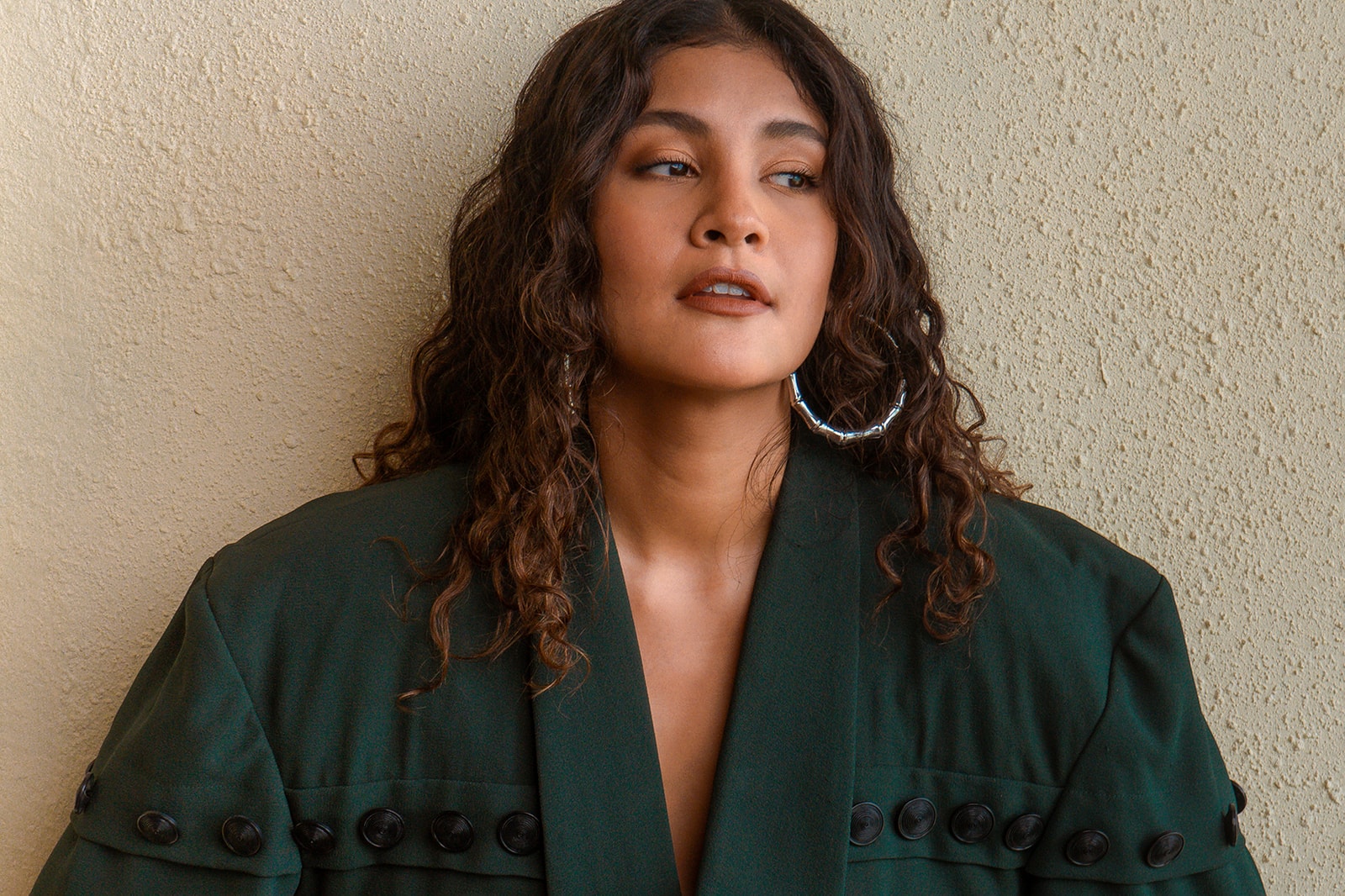 BAEwatch: Kiana Valenciano
Meet the Filipino music industry's new favorite R&B artist.
Filipino R&B singer Kiana Valenciano was born into a musical family. Her father, Gary Valenciano, is one of the Philippines' most well-respected artists, while her extended relatives from her mother's side are also involved in the local music industry.
Valenciano logged countless achievements during her adolescence not many her age could do. At seven years old, Valenciano won Best Christmas Recording and Best Child Recording Artist for the song "Once Again It's Christmas Time" at the 2000 Awit Awards, the equivalent of the Grammys in the Philippines. She's also had the opportunity to perform in concerts in the Philippines and overseas, as well as on TV shows like The X Factor Philippines, Showtime and ASAP.
By 2017, the artist released her first single "Circles," followed by her chart-topping hit "Does She Know." Months later, she collaborated with local actor and singer James Reid on "Mean 2 U" as part of his Palm Dreams album. After working on a number of projects, in 2018, Valenciano signed with Star Music's Tarsier Records.
After signing with the label, the artist released her debut EP Grey, which earned her a nomination at the 2018 Awit Awards for Best Performance of a Female Artist. In 2019, Valenciano went on to drop her first full-length album, See Me, comprised of 10 self-written songs and collaborations with Curtismith, Sofia, KINGwAw and Moophs. Despite the pandemic, Valenciano has managed to keep busy and has worked on a few projects, including being a part of 88rising's Paradise Rising collective with Jason Dhakal, Massiah, Fern. and Leila Alcasid.
Now, the 28-year-old musician has returned with Dazed, a new EP that she worked on in Los Angeles over the past few months. In the latest installment of BAEwatch, we spoke with Valenciano about her recently released EP, and how her sound has evolved since See Me.
What's it like growing up as Gary Valenciano's daughter?
This is always a very loaded question for me to answer because I never know if I'm meant to describe him as my dad or as the icon. My childhood had its fair share of ups and downs. To me, he's just Dad, so as a kid I didn't understand the pressure to act a certain way because Dad was famous. It was hard growing up in the shadows and trying to figure out who I wanted to be when it felt like so many people had already decided that for me. But my dad is amazing and I never felt any pressure from him. He always made it clear to me that I was free to pursue whatever dreams I had for myself, and he was and still is always my number one cheerleader.
Did you feel any pressure when you started your career in the music industry because of your father's reputation?
Of course. I want to carve out my own path and do my own thing, but people have all these expectations and continuously compare my career to his. We're two very different individuals. I love that about us and that obviously affects our work decisions.
Ultimately, what is your goal as an artist?
I really do love the creative process, that's what always leaves me feeling fulfilled. But I have worked with producers and corporations who have made me feel small. I want to eventually create a safe space, whether that be by building a collective or a whole label that respects and allows artists to grow naturally.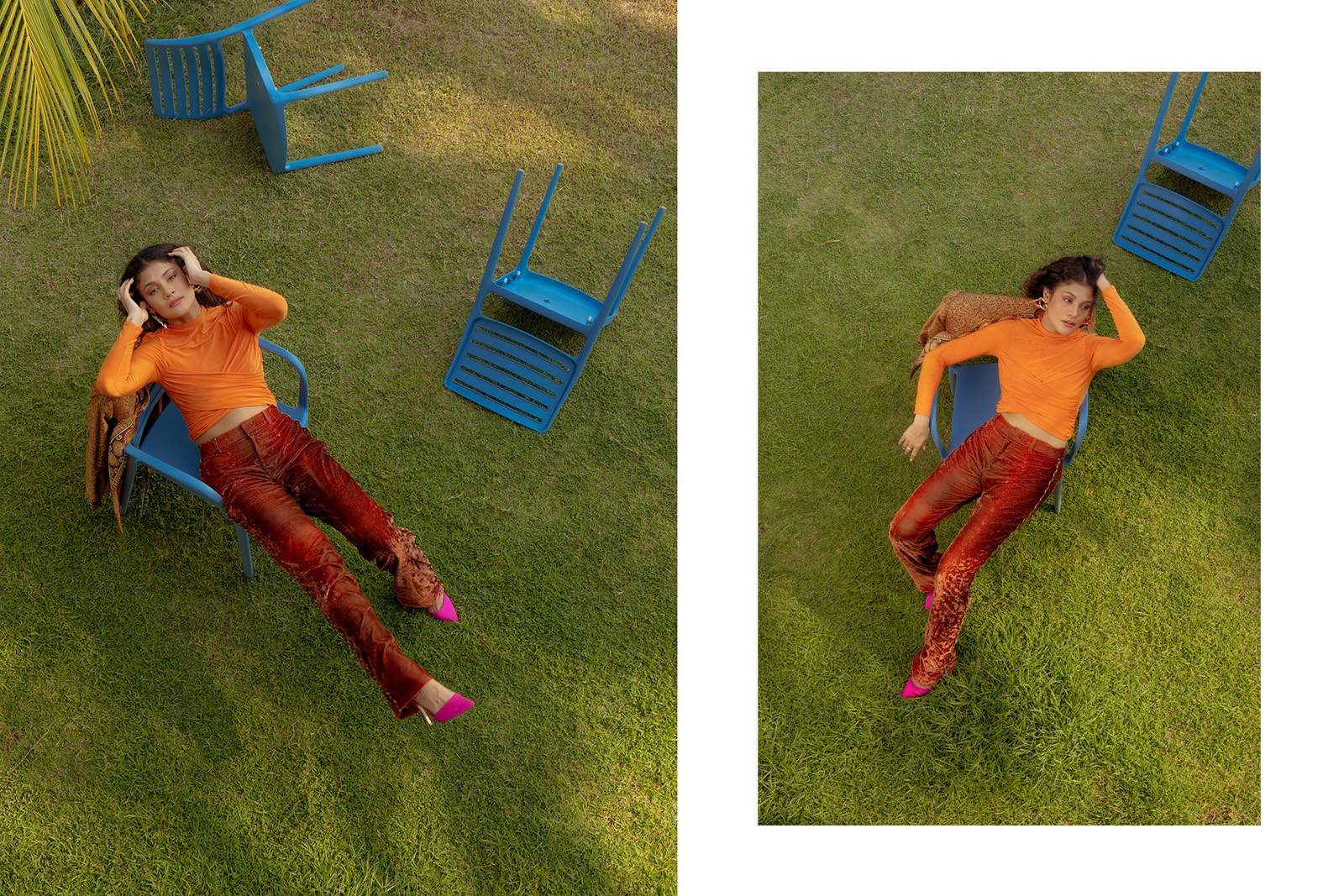 It's been two years since the release of your debut album, See Me. In what ways have your sound and vibe changed since then?
My lifestyle has shifted drastically over the last two years, and I think it shows in the music. My current sound is definitely much more mellow, more soulful and more in sync with who I am today.
When the pandemic broke out, how were you able to keep your creative juices flowing?
It was definitely a challenge. As someone who has never really been able to stick to a routine, I made sure to follow one during the pandemic that forced me to stay active — both mentally and physically. I read a lot, spent time outdoors and started journaling, which was both so freeing and therapeutic.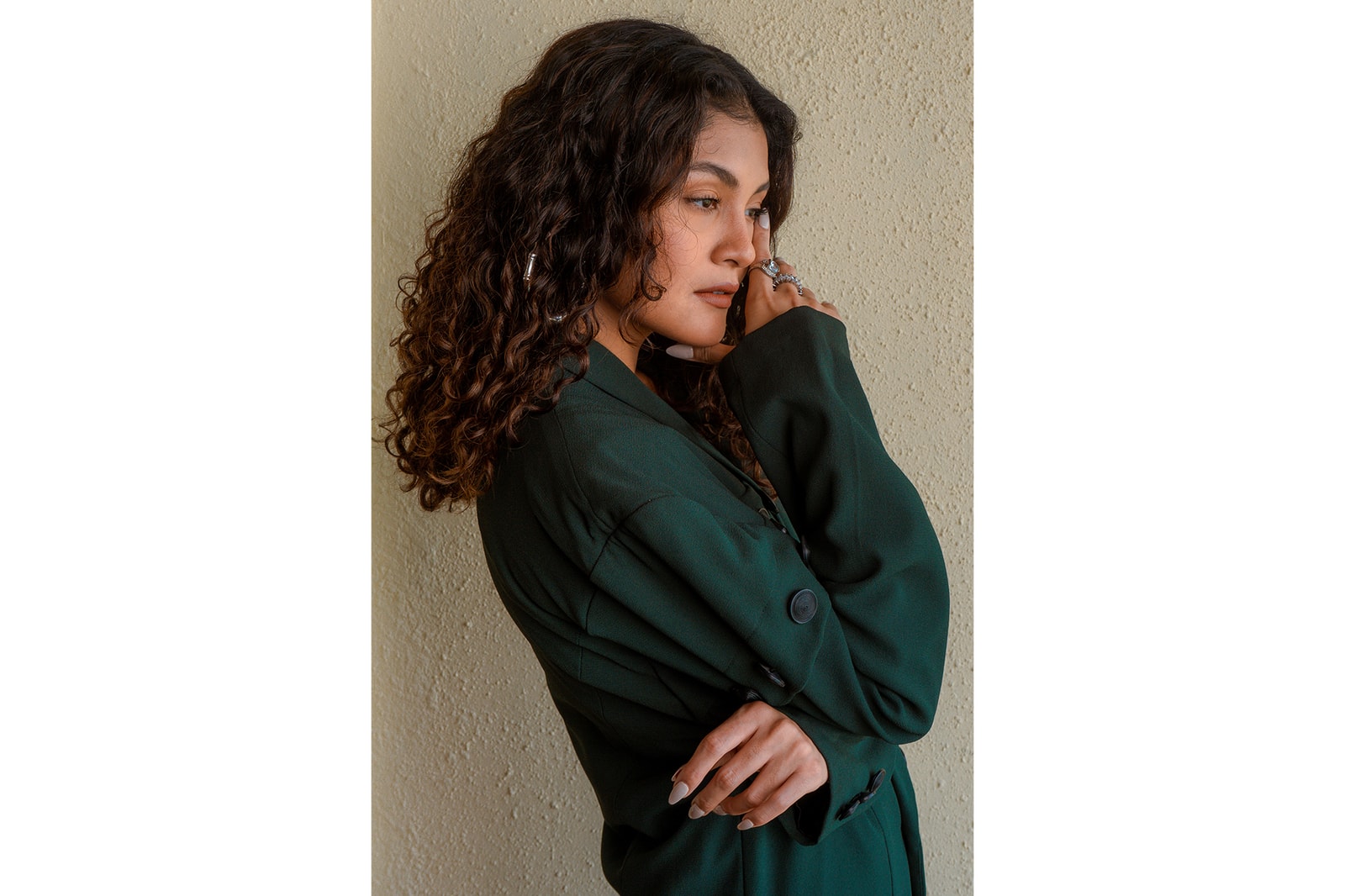 What was the defining moment that made you want to create a new EP?
I started this EP at a time when I thought all creative juices had left me. I was spending a lot of time in bed, I was depressed, homesick and anxious. This one afternoon I watched Amy and it just fired me up. I hadn't written anything in months, but I dug through my old notebooks and found all these songs I forgot about, and I was filled with inspiration. I messaged Jesse Barrera that evening asking for dates to get back in the studio.
Can you walk us through what your process is like when it comes to making music?
I've always done all the writing first — lyrics and melody. When that's done, I take it to the producer I feel is right, who will bring the song and my vision to life. After initial demos, we each go back and forth with ideas and build the whole track together.
If you had to pick, what would you say are your top favorite songs from your new EP?
"How Do I" is my favorite track on the EP. It just came together so well, and lyrically, it's something I've struggled with so much. Not just in romantic relationships but in friendships as well.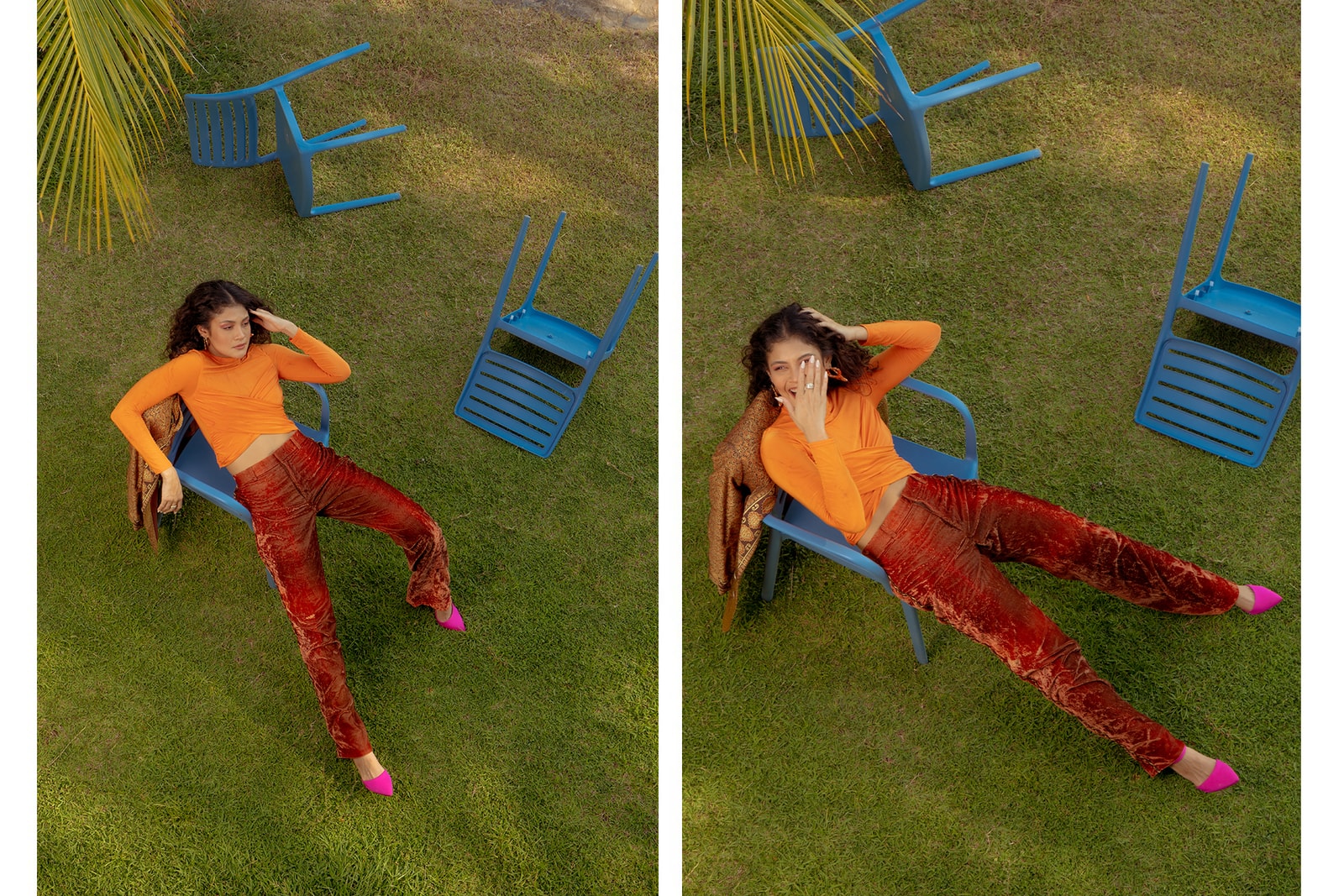 Who are some international and local artists you dream of collaborating with one day?
Jacob Collier, Bon Iver, Full Crate, FKJ, ¿Teo?, Tyler, The Creator, Jason Dhakal, Jess Connelly, Massiah, to name a few.
You're currently in LA. Can you share with us what you're working on there?
I've just released my EP. I've also shot some live performances and visuals with my friends to accompany the EP. I'm now back in the studio.
What's one piece of advice that you live by?
Don't take anything for granted, because every day is a miracle.