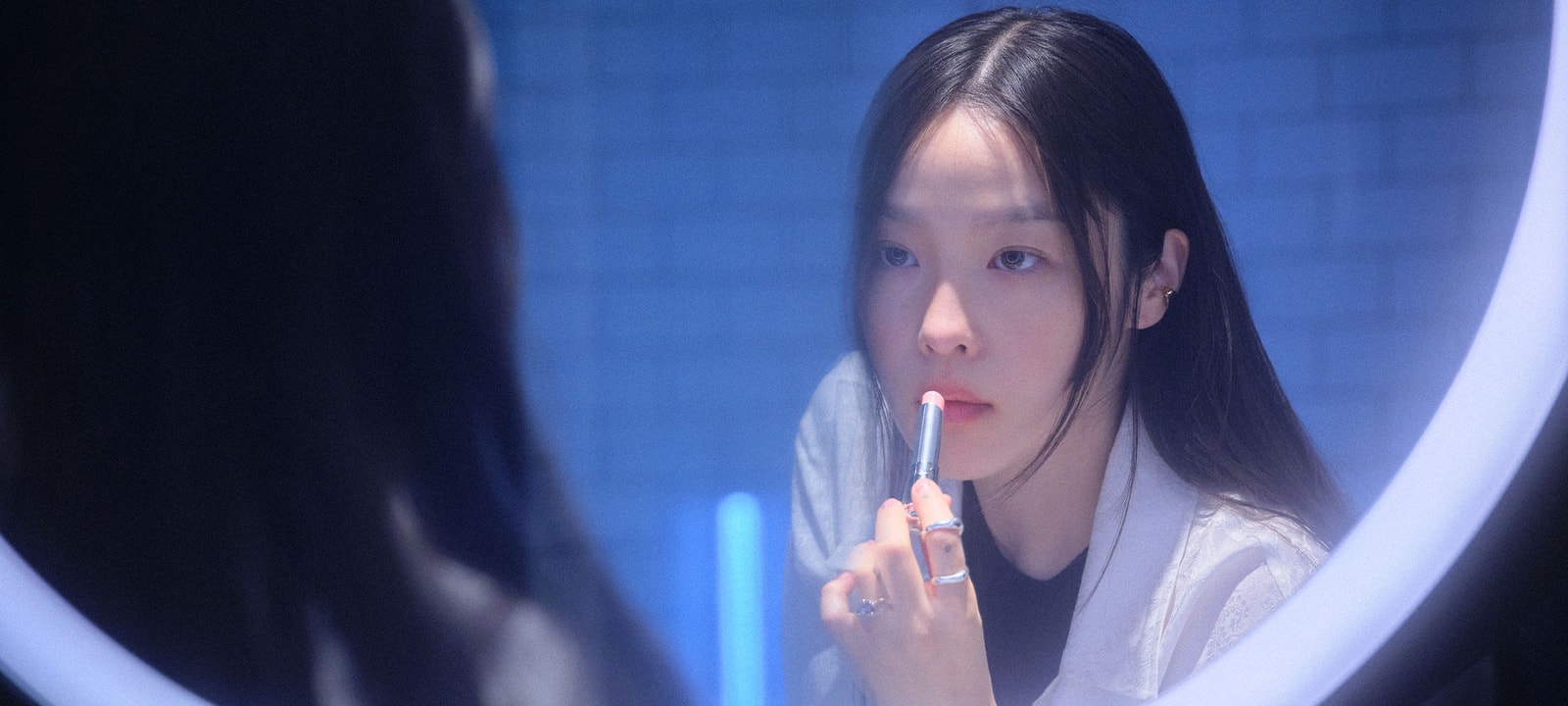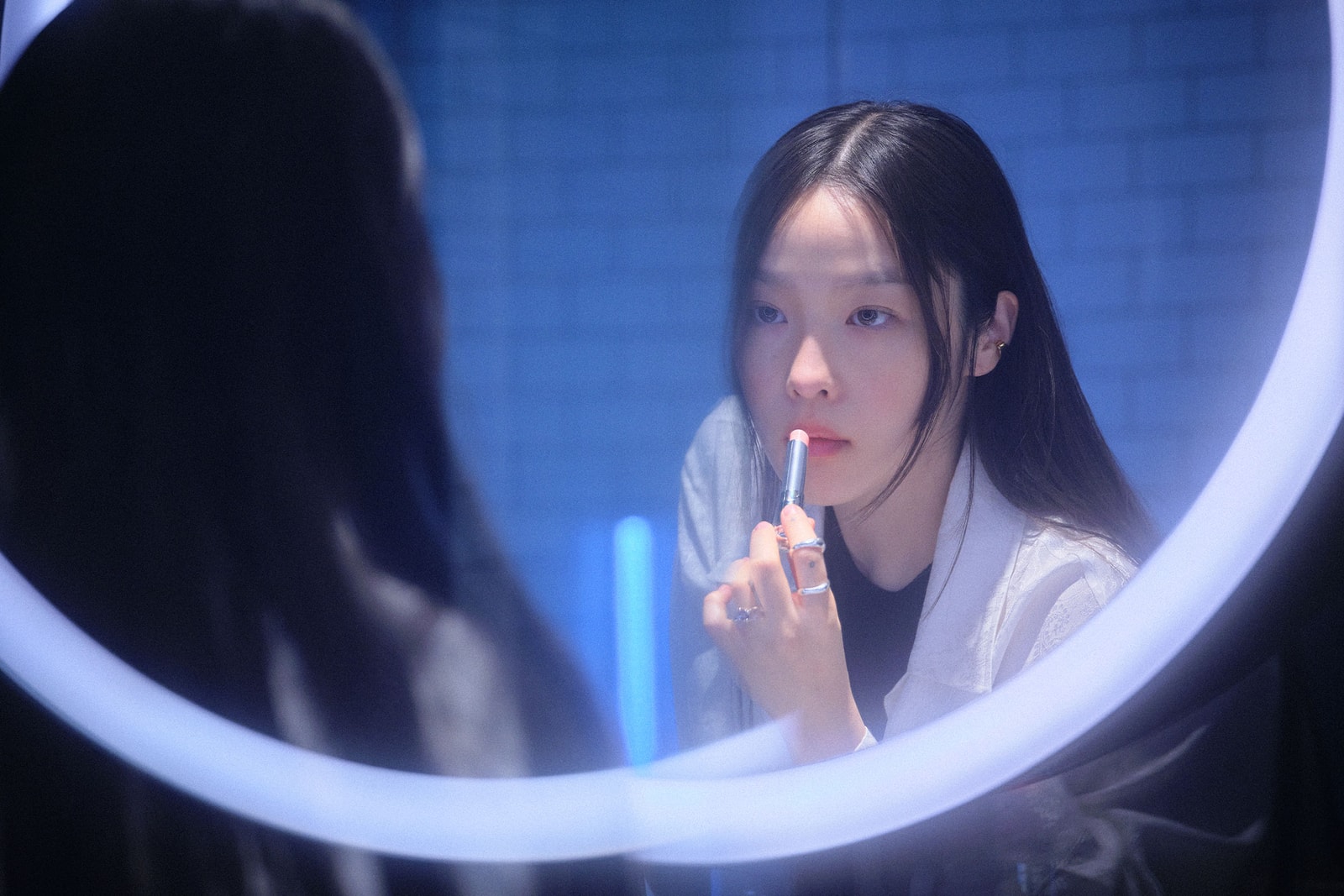 Content Creator Suesasha on Exploring Style and Building Her YouTube Channel
Meet the K-beauty and fashion guru who's loved for her unique aesthetic.
Those who follow K-beauty content on YouTube will most likely be familiar with Suesasha. The content creator, who created her channel less than two years ago, has quickly risen to fame in the beauty and fashion space for her unique aesthetic.
Since building her personal brand, Suesasha — real name Sunrin Jeoung — has landed partnerships with brands like Dior, Lancôme and Prada. On social media, the digital native also offers a glimpse into her life as a visual director, content creator and mother of her baby, Etna. Soon to give birth to her second child, the influencer continues to experiment with cool, original visuals for her platforms. Although she has now left her job as visual director for Gentle Monster's cosmetic line tamburins, Jeoung considers her new career as a content creator an extension of what she did in her previous role, as she continues to share her creative mind with the world.
For the latest installment of our
Beauty Essentials
series, we caught up with Suesasha at
Seoul
's
RYSE Hotel
about how she's developed her very own style, her go-to
skincare
and
makeup
products and more.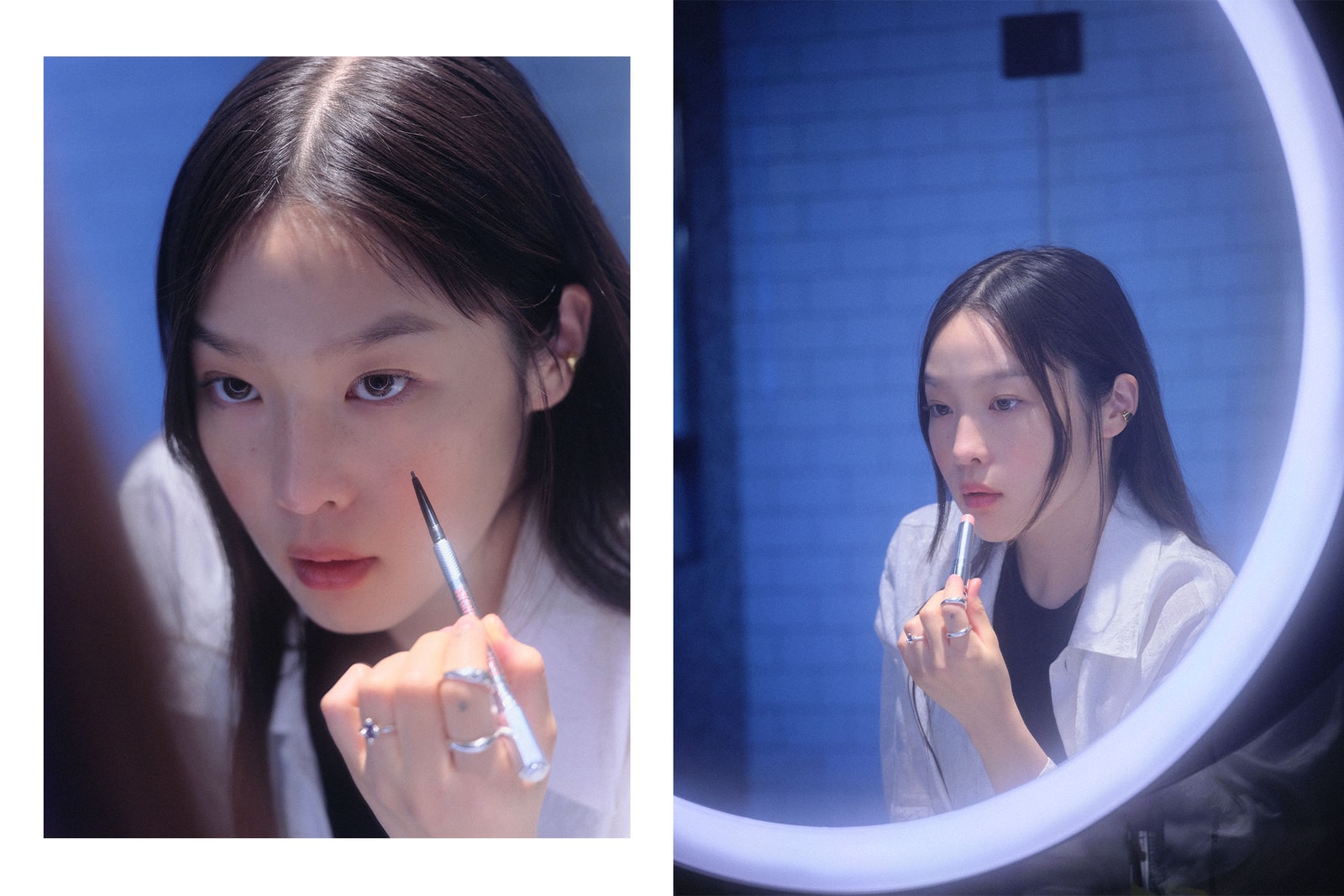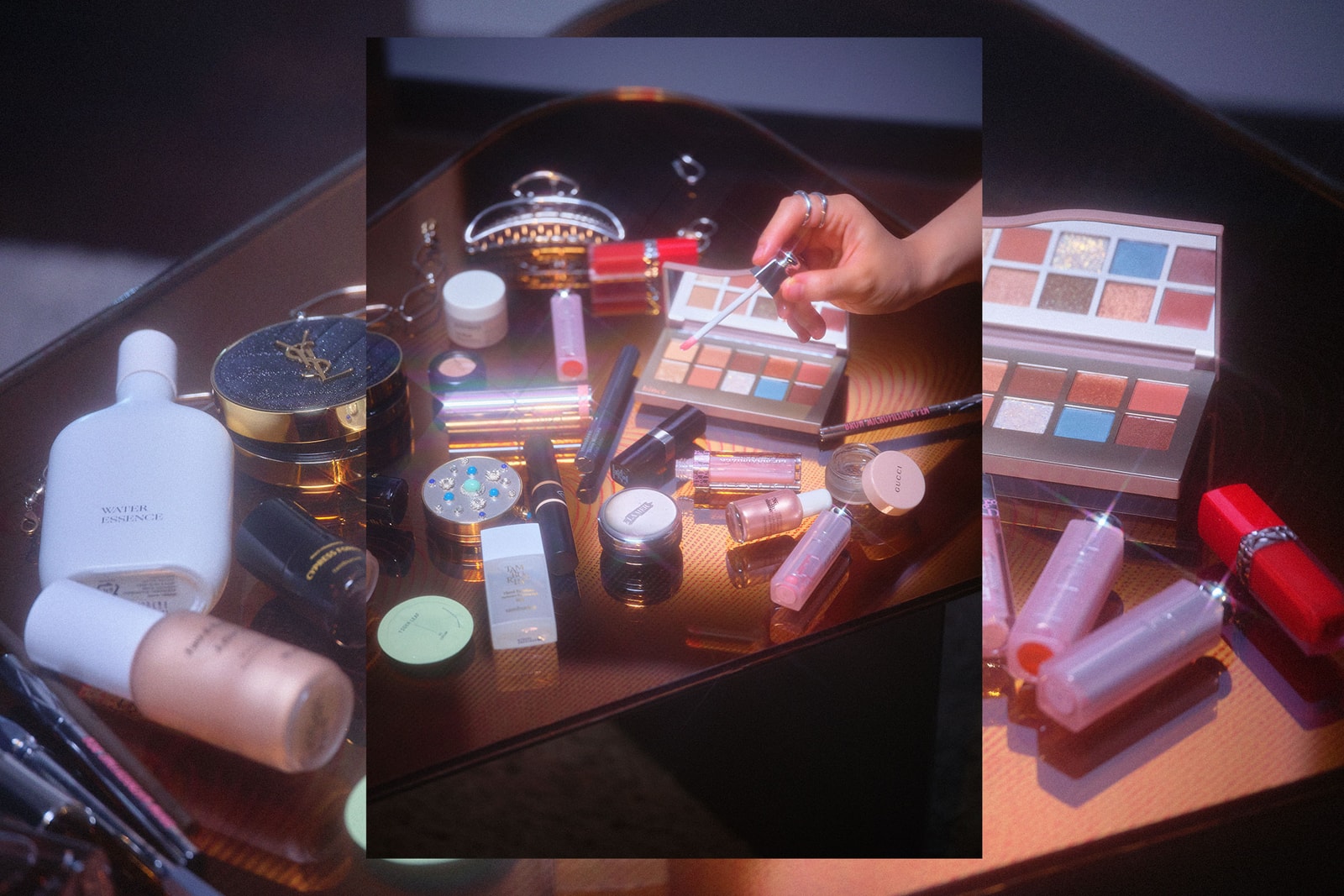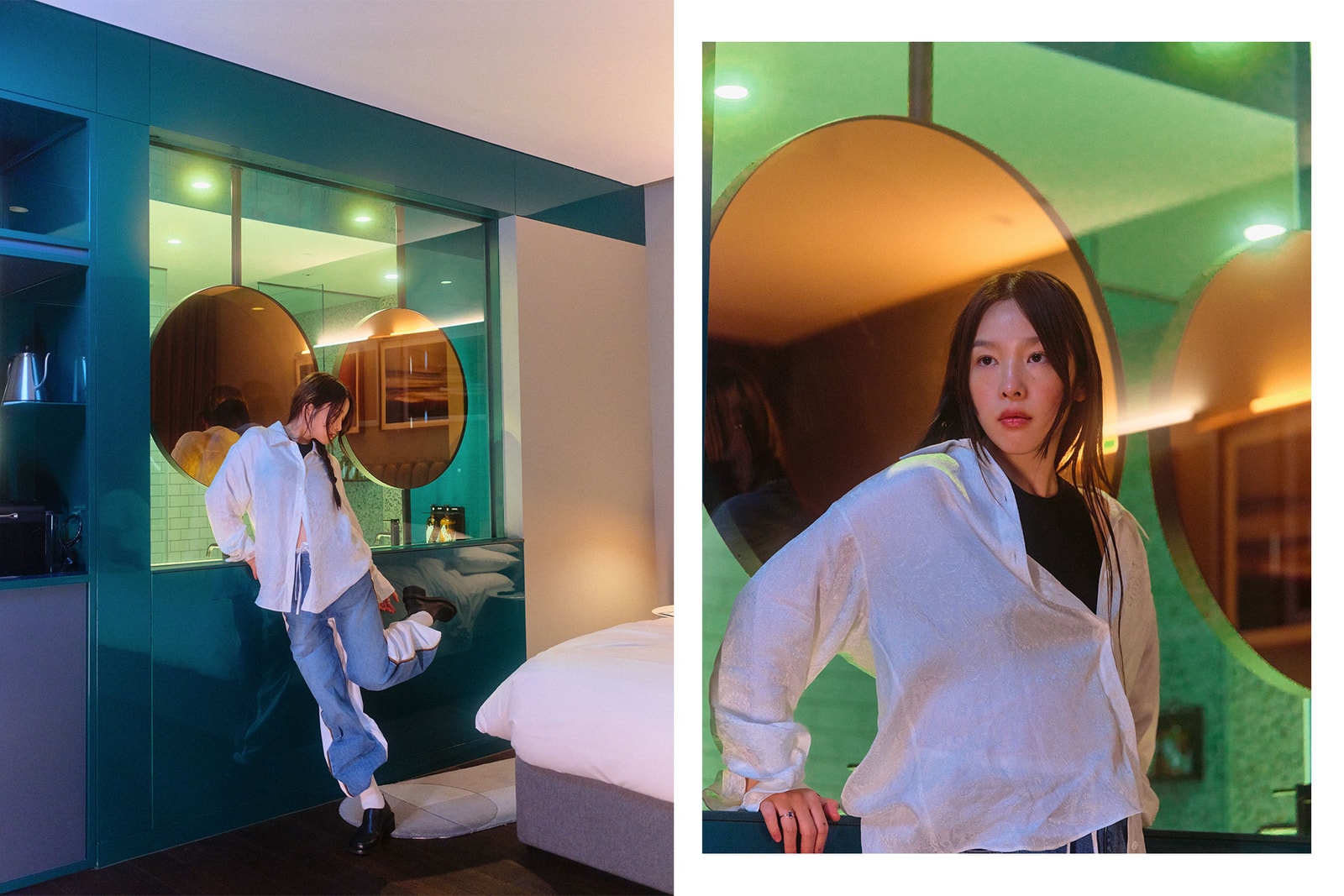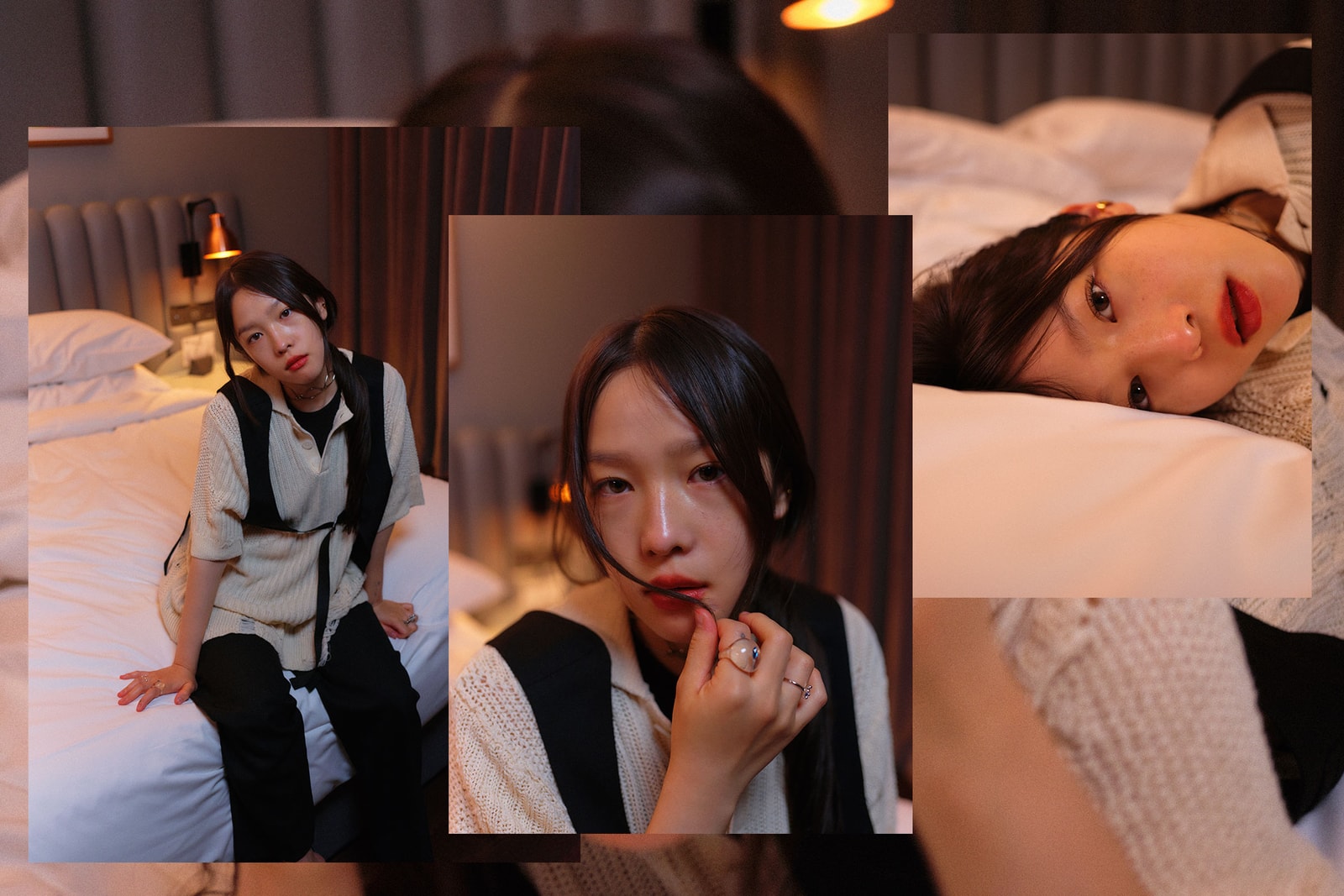 Suesasha wears a distressed polo knit by Professor.E, chest harness and folded waist trousers by Lynder, transparent ring by hurjaboyacc.
What made you start your YouTube channel?
I simply wanted to create content for myself. I thought YouTube would be the best outlet for me to share my lifestyle and story in a sincere way. I just jumped into it without putting too much thought or planning into it.
It's been about a year and a half since you launched your YouTube channel. How has your work changed as you shifted your career trajectory from doing visual direction for a certain brand, to running a YouTube channel?
Surprisingly, I didn't notice too many changes. Of course, it may seem like a huge change career-wise, but at the end of the day, I'm still doing the same things that I enjoy doing. I think this situation actually motivates me to work harder and to continue to put out high quality content.
How would you describe Suesasha as a brand?
Something that you want to keep watching. Something I value and enjoy myself. Something new.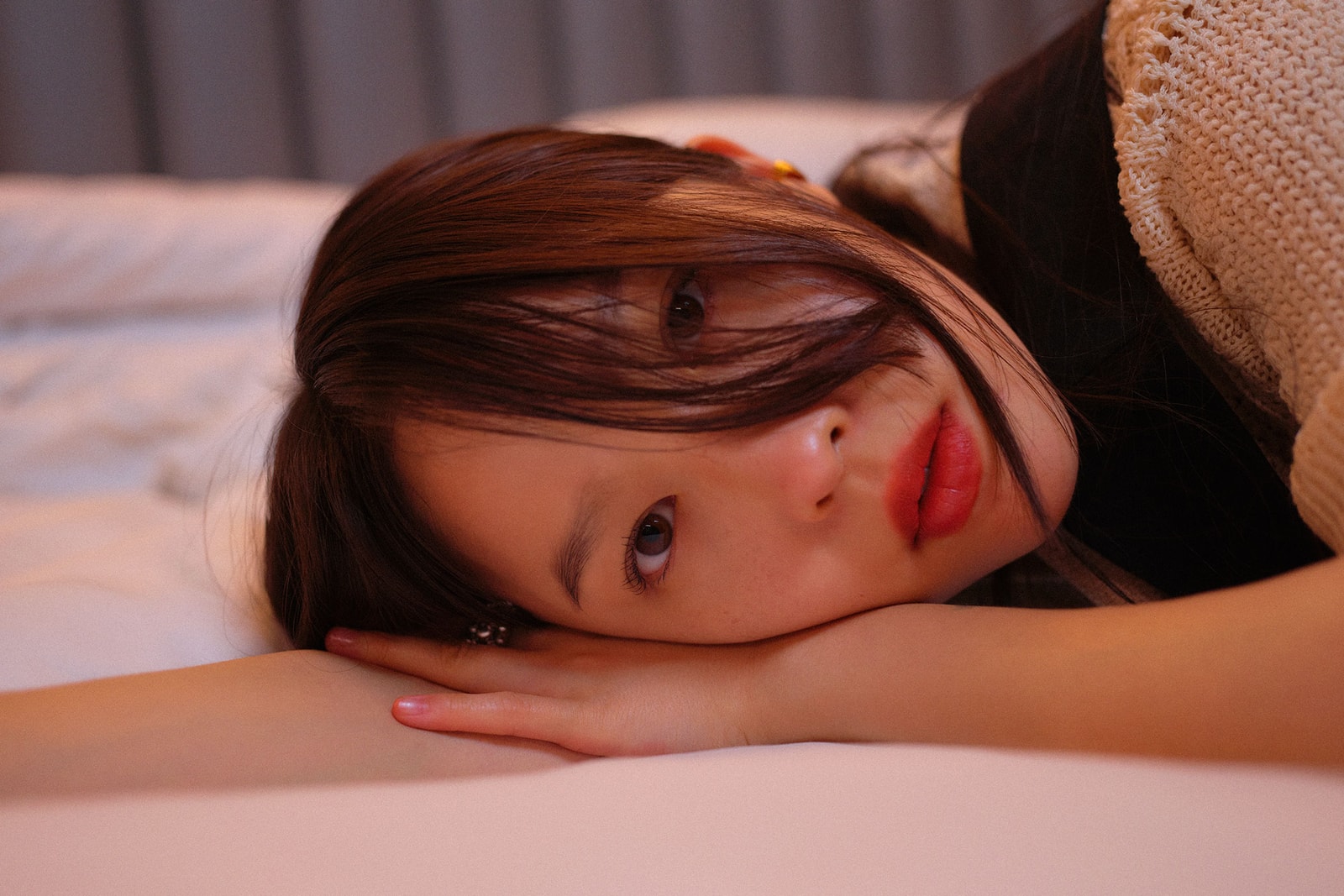 What does beauty mean to you?
Beauty is commonly determined based on how visually interesting or fun something is, but I like to take a different approach. When it comes to digital content, I believe that anything that is informative, fun and showcases the creator's personality at the same time can be considered beautiful. Of course, visuals are important, but the storytelling, the meaning and how they make viewers feel when they watch my content are crucial.
From your videos to your sense of style, you're loved for your unique aesthetic. Where do you usually find inspiration?
I actually get this question a lot, but I've never really been able to find an answer. Rather than getting a certain idea from doing something, I think my aesthetic really stems from all of the things I expose myself to. It's hard to explain, but it feels like my mind is already filled with complete visuals that I intend to express.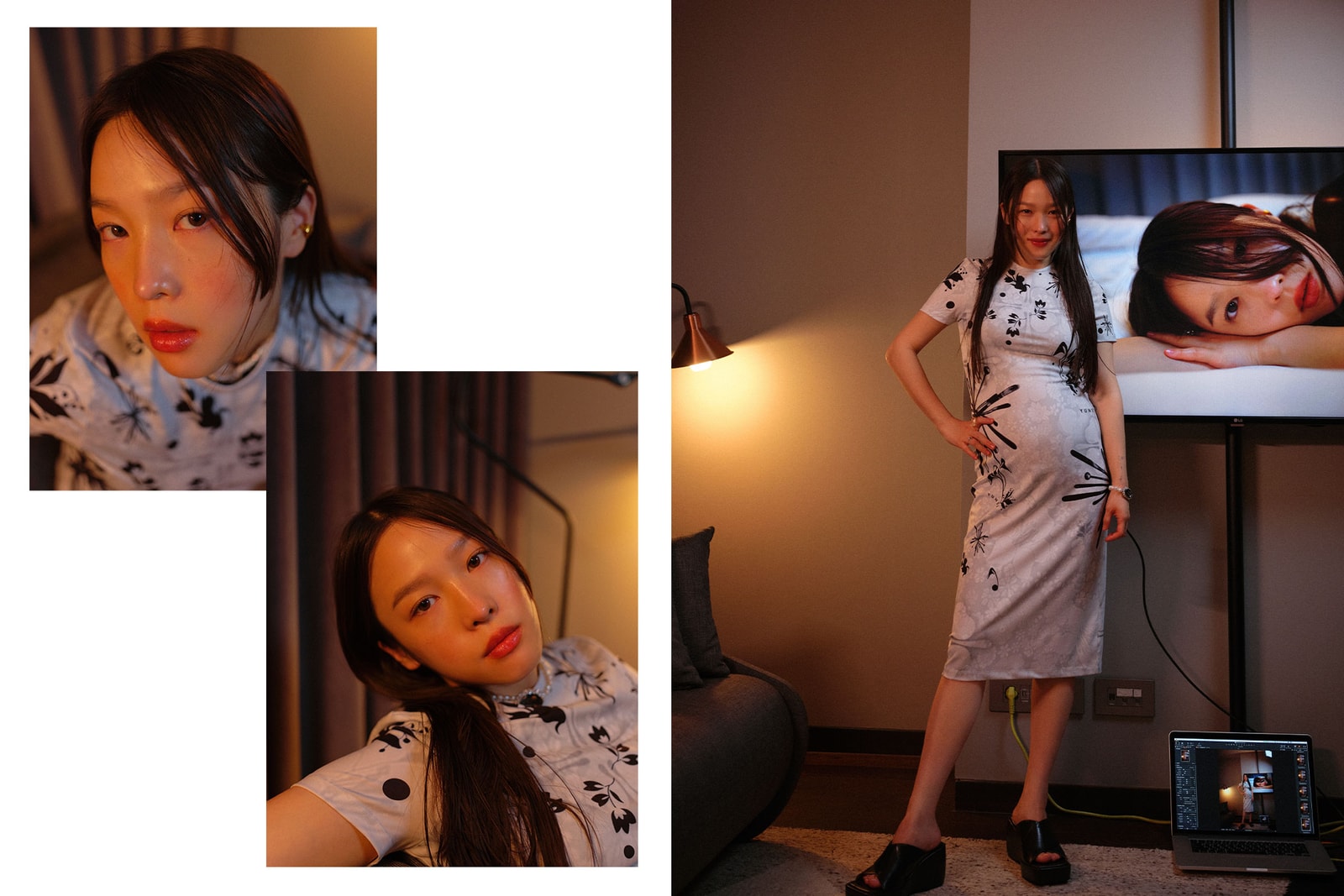 Suesasha wears yunsé's long jersey dress, hurjaboyacc's Big Gem pearl necklace and bracelet, OSOI's '90s Cross sandals.
What are some brands or people you've been loving recently?
Chanel Beauty: I often I find myself adding every new Chanel Beauty release to my shopping cart. I also loved their recent N°5 pop-up in Seoul.
Veneda Carter: I've been looking to stylist, influencer and mom Veneda for style inspo. As a fellow mom myself, I'm really inspired by her creativity.
SSENSE: I've been loving SSENSE's product curation, including the recent launch of its "Everything Else" category, as well as kidswear. I'm probably going to shop a lot from the retailer once I move into our new home in September.
You recently partnered with YouTuber Cho Hyo Jin for a video on styling. Are there any other projects you have in the works that you can share?
I don't have any specific collaborations planned at the moment. I'm mainly focusing on preparing for our second baby and decorating our new home. These are both very big changes to my life, and I think they'll naturally blend into my upcoming videos on YouTube.