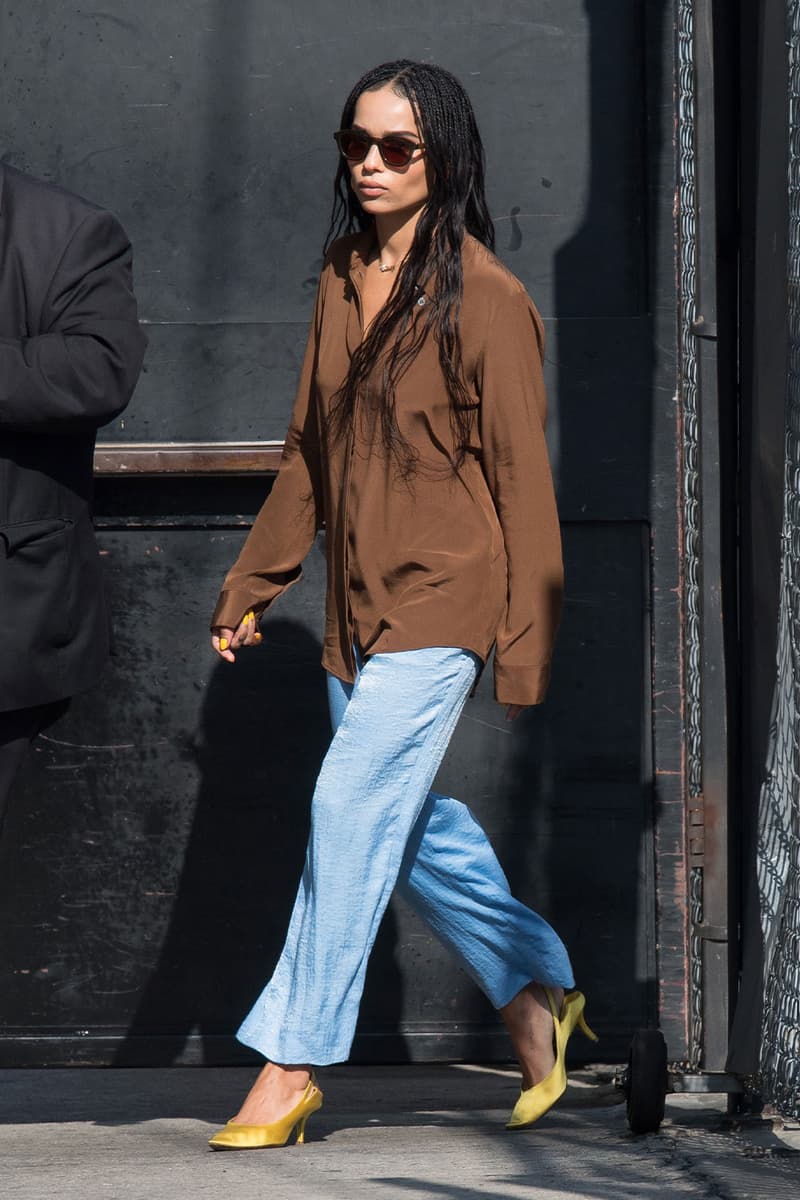 Zoë Kravitz's Style and Her 5 Cool Girl Outfit Essentials
A lesson in effortless dressing.
Arguably one of the most stylish celebrities in Hollywood, Zoë Kravitz — and her effortlessly chic, impeccably dressed self — has grabbed the attention of social media recently as images of her and her rumored new boyfriend Channing Tatum began to circulate on the Internet. In the latest installment of our Celebrity Wardrobe Essentials series, we take a look at some of the actor's best street style moments as well as her cool girl outfit essentials.
From The Row to Saint Laurent, see a few of Kravitz's favorite brands and fashion staples below.
1. Maxi Skirts
It's no secret that Kravitz is a fan of The Row and the brand's loose fitted, minimalist styles like its maxi skirts. Perfectly versatile for transitional weather, long skirts can be styled with anything from cropped tank tops to cozy sweatshirts.
2. Retro Sunnies
'90s and '00s style sunglasses are Zoë's must-have accessories, whether she's out on a date or heading to an event. The actor can often be seen wearing oval and rectangular specs designed with black or translucent frames.
3. The LBD
As the face of Saint Laurent, Kravitz has worn various iterations of the classic little black dress from the Parisian luxury brand. For an elevated look, accessorize with oversized statement earrings, layered bracelets and heeled sandals like the actor.
4. Bright-Colored Trousers
A style risk-taker, Kravitz doesn't shy away from bright colors. Here, she's seen wearing a pair of lime green pants with a color-matching BY FAR handbag and a long suede coat. To recreate the look, pair vibrant trousers, like our recommended styles by Acne Studios, Gimaguas and Miaou, with neutral-toned items.
5. Loose Fitted Shirts
To channel Kravitz's effortless, no-fuss style, throw on a loose fitted button-down shirt with breezy pants and slingback heels. Here, we're highlighting silk designs by Nanushka and Hai, as well as a boxy silhouette from Loewe.
Share this article