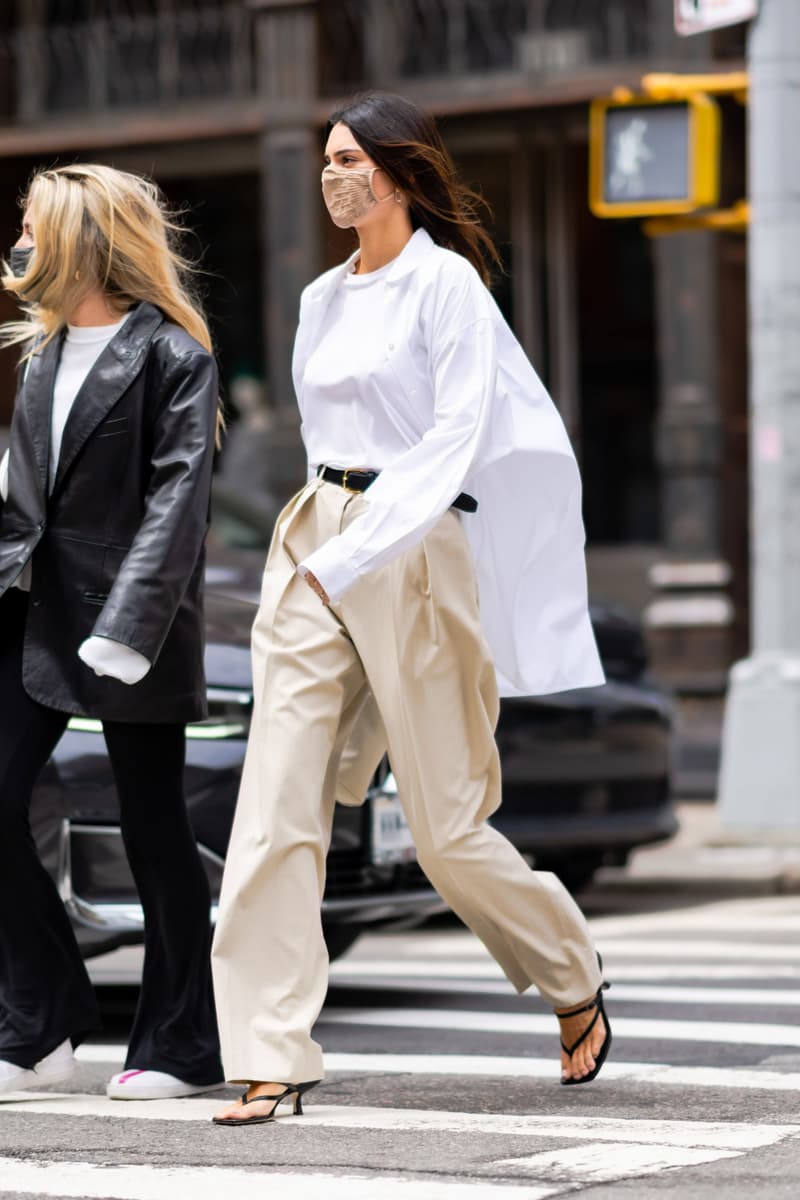 Fashion
No One Does Celebrity Marketing Like The Row
Kendall Jenner, Jonah Hill, Zoe Kravitz have all been spotted in the label. Coincidence? We think not.
No One Does Celebrity Marketing Like The Row
Kendall Jenner, Jonah Hill, Zoe Kravitz have all been spotted in the label. Coincidence? We think not.
In the past few years, The Row has become a key player in the fashion scene, making minimal and high-quality clothing at an equally high price point. Headed up by the famous Olsen sisters, the label was founded in 2006 and has gone through several stages of evolution, and has won the CFDA Award for Accessories Designer of the Year two years in a row.
The label has always oozed casual elegance, without any logos or branding, focusing on pieces fit for the working woman such as tailored trousers, blazers and crispy shirts. It goes without saying that the label is an extension of Mary-Kate and Ashley Olsen's personal style, and the two former actresses are notorious for being media shy, rarely appearing in interviews nor focusing much on PR and marketing – until now, that is.
View this post on Instagram
In the past week a handful of celebrities including Kendall Jenner, Chrissy Teigen and Zoe Kravitz have been posting on social media – dressed in The Row. In November, Kendall first posted a mirror selfie on Instagram with the caption "The Row head to toe," and followed up this week with a four-image carousel captioned "The Row head to toe pt. 2." For all we know, Kendall may just be infatuated with the brand, but it could also be strategically placed PR.
Zoe Kravitz had a different approach, posting a picture stood next to Jonah Hill captioned "#thisisimportant," tagging Hill as well as, you guessed it, The Row.  The plot thickens when you head over to Jonah Hill's account, where the same photo is shared with the caption "Modelling is emotionally complex @zoeisabellakravitz @therow," tagging the brand both in the post as well as in the text.
View this post on Instagram
The Row never shares images of celebrities wearing their brand on social media, and its account is filled with pictures of various artwork woven in with lookbook images from collections. Through its quiet luxury presence, The Row has built up a cult following that has now bridged over to celebrities – whether it is intentional or not. We can't know for sure, but we're watching the story unfold as it seems everyone wants a bite of The Row.
Share this article