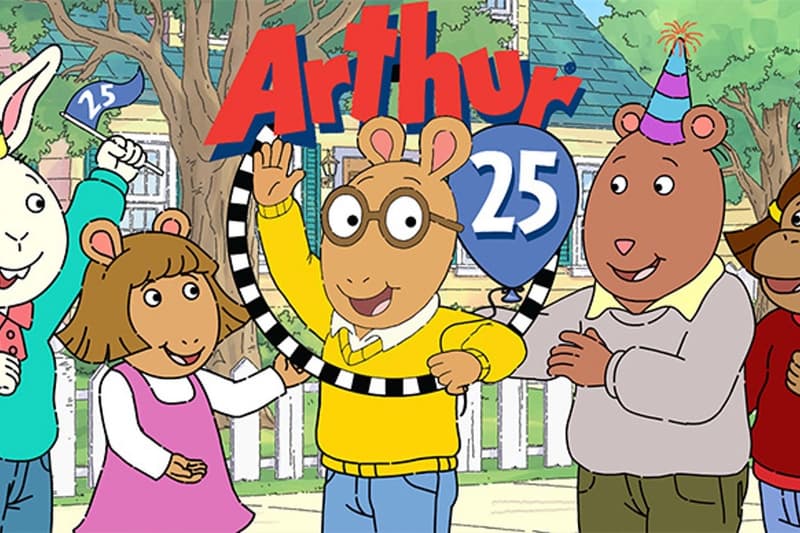 Film & TV
The 'Arthur' Series Finale Will Fast-Forward To Show Characters as Grown-Ups
The beloved animated show is coming to an end after 25 seasons.
The 'Arthur' Series Finale Will Fast-Forward To Show Characters as Grown-Ups
The beloved animated show is coming to an end after 25 seasons.
It the end of an era — Arthur is wrapping up its final season ever. To commemorate the show's ending, the series will fast-forward to the future, showing Arthur Read and other beloved characters as adults.
According to a PBS press release, the show "will celebrate its 25th anniversary with a special marathon, including four new episodes, which culminate in a much-anticipated ending that gives a glimpse into what's in store for the future of these beloved characters." Additionally, the marathon will include over 250 episodes and movie specials.
In the final episodes, fans can expect to see "Arthur and his friends solve a mystery, see a silent movie, find out what it's like to be a reporter, learn how to help a grieving friend, go on a family vacation and get a hint of their futures from a mysterious fortune-telling game." Though Arthur is coming to an official end, PBS plans to keep the iconic aardvark's legacy alive with video shorts, podcasts and more.
The Arthur marathon will run from February 16 to 21 on PBS Kids, starting at 9 a.m. EST, with the new finale episodes airing on the 21st. The episodes will also be live-streamed on the PBS Kids YouTube channel during that timeframe.
Share this article