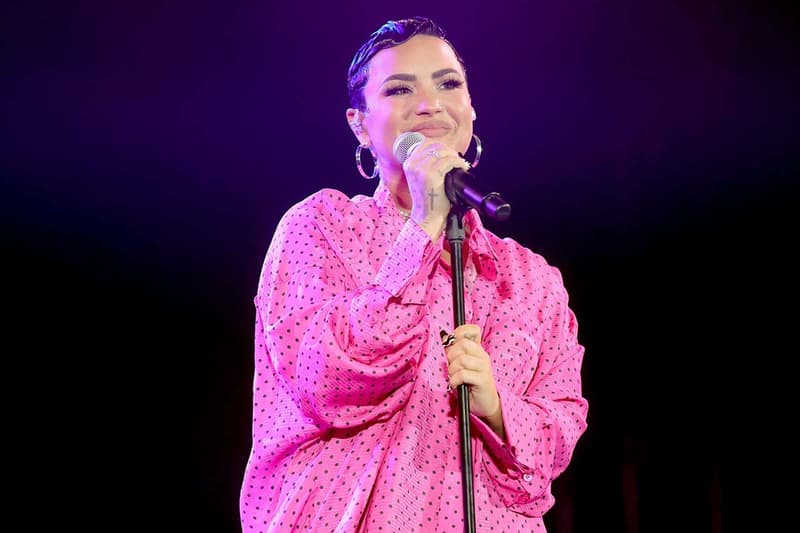 Beauty
Demi Lovato Shows off New Spider Tattoo on Shaved Head
The eight-legged ink symbolizes the singer's personal journey.
Demi Lovato Shows off New Spider Tattoo on Shaved Head
The eight-legged ink symbolizes the singer's personal journey.
Never one to shy away from needles, singer, songwriter and actor Demi Lovato debuted their latest tattoo on social media. The outspoken star went to the legendary celebrity tattoo artist Dr. Woo, who has created wearable art for the likes of Drake and Zoë Kravitz.
On Instagram stories, Lovato showed off a moody spider on the side of their freshly shaven head to symbolize the interconnectedness of humanity.
Inspired by the motif of the Grandmother Spider in Indigenous American culture, the Grammy-nominated artist wrote, "She taught us about pottery and weaving. She taught us about fire and light and dark. She taught us that we are all connected on the web — each one of us having our own place in this world."
Since the singer's near-fatal overdose in 2018, Lovato has been committed to prioritizing their health and decided to get the new body art after completing a treatment program last year. After trying a California sober approach, which allows for moderate alcohol and drug use, Lovato sees absolute sobriety as the best path forward for them.
If you're spending this January abstaining from alcohol or are sober-curious, you're not alone as many are opting for a dry way of life with sober dating on the rise.
Share this article