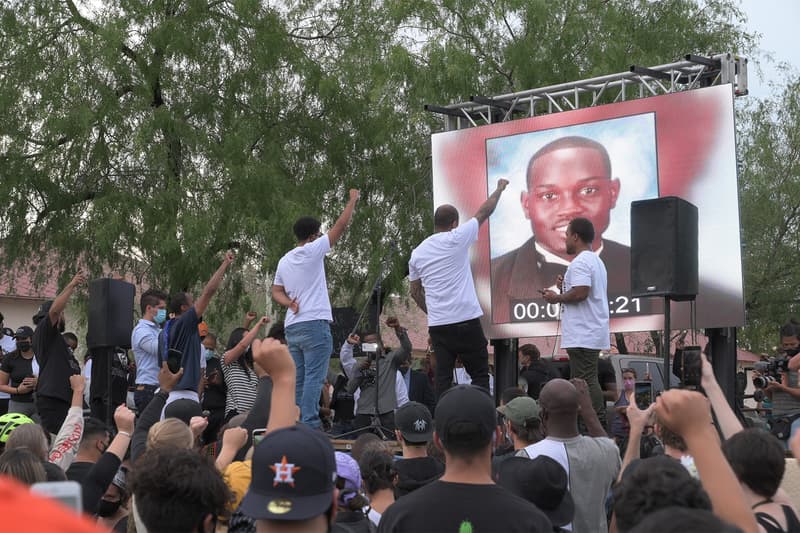 Culture
Ahmaud Arbery's Murderers Have Been Sentenced to Life Imprisonment
After almost two years since the crime was committed.
Ahmaud Arbery's Murderers Have Been Sentenced to Life Imprisonment
After almost two years since the crime was committed.
On February 23, 2020, Ahmaud Arbery was shot in a predominantly white neighborhood in the U.S. after a confrontation with father and son Gregory and Travis McMichael. After almost two years, the McMichaels and their accomplice William "Roddie" Bryan, who recorded the whole incident, have been sent to life in prison.
A jury, comprised of nine white women, two white men and one Black man, found them guilty of felony murder last November, including a slew of other charges. While the McMichaels have been sentenced to life imprisonment without the possibility of parole, Bryan has maintained the chance of parole, as per CNN. 
Judge Timothy Walmsley began the hearing with a message about closure: "In this case, I think many people are seeking closure. The mother, the father, the community, and maybe even parts of the nation, but closure is hard to define and is a granular concept. It's seen differently by all depending on their perspective."
Arbery's parents each shared a statement before the sentencing — his father lamented the loss of his son, while his mother denounced the killers' actions. "These men have chosen to lie and attack my son and his surviving family. They have no remorse and do not deserve any leniency," Arbey's mother said. "They chose to treat him differently than other people who frequently visited their community — and when they couldn't sufficiently scare him or intimidate him, they killed him."
Prosecutor Linda Dunikoski has requested that the three men be barred from making money off this experience in any shape or form. "[If] any money [were to] be made, it [should] go into a fund for the Arbery family," Dunikoski added to her appeal.
Share this article