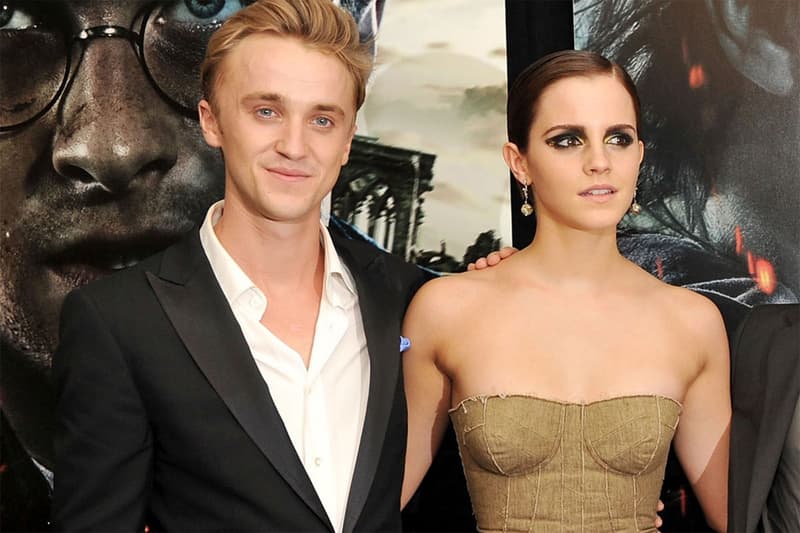 Culture
Emma Watson Reveals She Once Had a Crush on Tom Felton
In the recent 'Harry Potter' special reunion.
Emma Watson Reveals She Once Had a Crush on Tom Felton
In the recent 'Harry Potter' special reunion.
The long-awaited Harry Potter 20th-anniversary special has arrived, in which Emma Watson reveals her past crush on co-star Tom Felton.
Growing up as a cast, the young members received special tutoring as they could not go to school. Watson, then 11, walked into the study room where they were given the assignment to draw what God looked like. She shares that she fell in love with Felton after he drew a skater girl: "I just don't know how to say it, I just fell in love with him!" She continued: "I used to come in every day and look for his number on the call sheet. It was number seven — and if his number was on the call sheet, it was an extra exciting day."
Watson proclaimed that Felton never reciprocated her feelings for him. The Gryffindor protagonist stated that Felton viewed her as a little sister, being three years older than her. During the interview, the Slytherin co-star also revealed that he had known about her schoolyard crush, hence he was very protective over her. He mentioned: "Yeah, I've always had a soft spot for her and that continues to the day."
Although this comes as a treat for Dramione fans, the two have stressed that they are merely close friends and nothing has ever happened between them.
Share this article