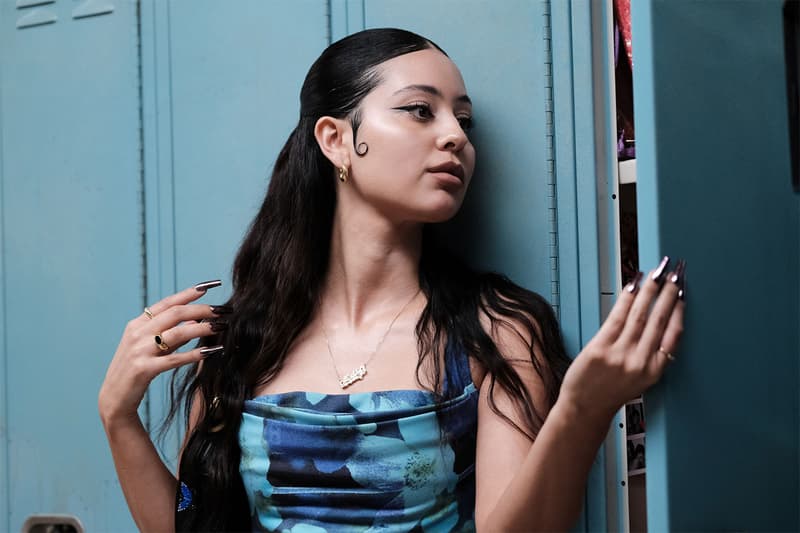 Beauty
How To Recreate Maddy's Mugler-Inspired Nails From 'Euphoria'
The show's nail art is always on point.
How To Recreate Maddy's Mugler-Inspired Nails From 'Euphoria'
The show's nail art is always on point.
While Euphoria may be known for its teenage debauchery, the HBO Max TV show consistently delivers the best fashion, nails and makeup on the small screen, and naturally, Maddy Perez has the best claws.
Inspired by the late designer Thierry Mugler, Maddy's manicure in the season two premiere is a sultry and opulent set featuring bold shapes in a sleek black and white color palette. The glamorous nail art absolutely embodies the character's sense of sensual confidence.
The mastermind behind the girls' nails is celebrity manicurist Natalie Minerva, who's painted the tips of Paris Hilton and Ariana Grande. Alexa Demie, who plays Maddy, played a pivotal role in getting Natalie on set. "Alexa was a huge reason for getting me through to the producers and she played an integral role in me getting the job and pushing the nail art narrative," says Minerva in an interview with Vogue. "I really value and respect Alexa for not only her creative mind but her tenacity in helping me."
Head over to Vogue to learn how to recreate Maddy's vampy nail art, as well as Cassie and Kat's manicures.
Share this article