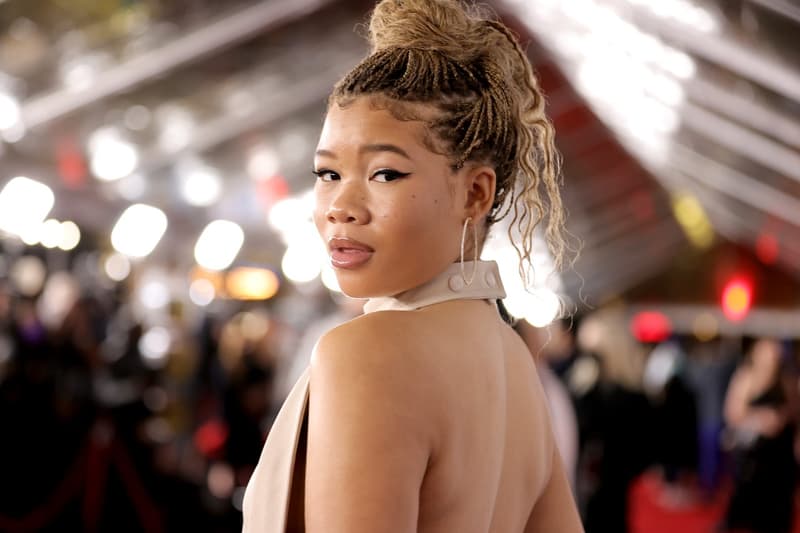 Culture
5 Things You Didn't Know About 'Euphoria' Star Storm Reid
She's been acting since she was a toddler.
5 Things You Didn't Know About 'Euphoria' Star Storm Reid
She's been acting since she was a toddler.
As one of Euphoria's youngest cast members, Storm Reid is living up to her name and taking the world by you guessed it … storm. The 18-year-old is most recently known for her portrayal of Gia Bennett, AKA Rue (Zendaya)'s little sister, on the HBO Max show. Get to learn more about the actor below.
1. She's starred in major motion pictures.
Aside from working on the small screen, Reid has landed a few prestigious movie roles. Her first movie role ever was in 12 Years a Slave, in which she co-starred alongside Chiwetel Ejiofor, Brad Pitt, Paul Giamatti and Lupita Nyong'o. Other films she's been cast in include A Wrinkle in Time, Don't Let Go and The Invisible Man.
2. She appeared in Jay-Z's "Family Feud" music video featuring Beyoncé.
Reid's cameo is shown during the year 2096 portion of the music video. The actor plays a warrior at battle.
3. She co-owns a production company with her mom.
Reid and her mother, Robyn, launched A Seed & Wings as her way to give back. "It was really a way to not only create opportunities for ourselves, but give people opportunities as well," she told Flaunt Magazine. "I always say, Miss Ava [DuVernay] took a risk on me, so why not take risks on others? At a macro level, being able to tell stories that are representative, multicultural, and multi-faceted, but to also show the joys of the Black experience, not always the traumas … To be able to bring in a young person of color, or a seasoned writer that is of a total different ethnic descent, there's really no bounds with A Seed & Wings."
4. She's close with Zendaya.
"She has become like my big sister," Reid told PureWow of her off-screen relationship with Zendaya. "I'm able to reach out to her if I need anything, whether it's talking about 'growing up in Hollywood' or just things that normal teenagers are going through. If I ever needed advice, she's always there."
5. She began acting at age 3.
Reid landed a TV commercial as a toddler.
Share this article