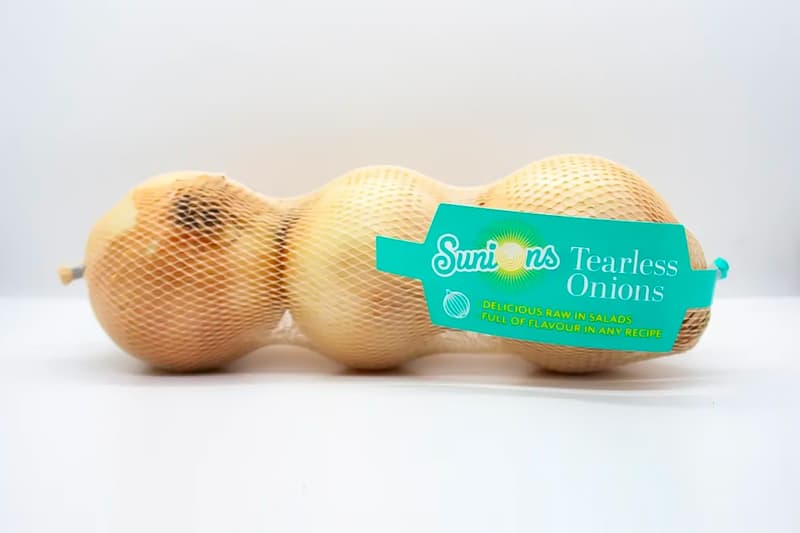 Cry in the Kitchen No More With These Tearless Onions Dubbed "Sunions"
Coming to the UK soon.
Chopping onions can be a pain, especially for those with sensitive eyes. Freeing cooks from wearing goggles in the kitchen, a new breed of "tearless" onions dubbed Sunions is set to launch in the U.K., following the United States.
Soon to be offered at Waitrose, Sunions are a result of 30 years of research. The vegetable, marketed as "America's first tearless and sweet onion," is described to have a "consistently mild and crunchy" texture and is "certified tearless by both BASF and the Ohio State University Sensory Evaluation Center."
Waitrose's buying manager Paul Bidwell shared: "We understand how appealing tearless onions are to our customers, which is why we're delighted to launch Sunions in selected stores and via Waitrose.com." He added that "they're ideal for taking the tears out of the kitchen; the sweetness of this type of onion lends itself perfectly to a variety of dishes, from salads to hot meals."
Already available in select locations in the U.S., Sunions will launch via Waitrose in the U.K. on January 18.
Share this article