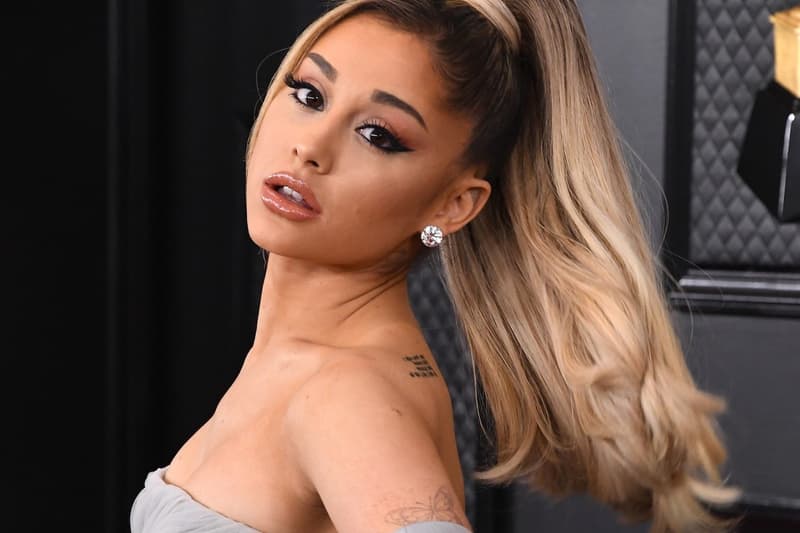 Entertainment
Here's a Preview of Ariana Grande in Her Role as Glinda in the 'Wicked' Film
Take a look at her newly-dyed hair.
Here's a Preview of Ariana Grande in Her Role as Glinda in the 'Wicked' Film
Take a look at her newly-dyed hair.
Ariana Grande ditched her dark locks and went blonde for her role as Glinda in the Wicked. The singer-slash-actor uploaded a photo of the transformation.
"New earrings," she captioned the new pic without stating the obvious.
Grande was first cast in the forthcoming film in November 2021. Since then, there hasn't been many updates about the two-part movie. However, in May, Grande revealed she took a pause from music to focus on the role.
"The truth is I have not begun an album," she said in a r.e.m. beauty Q+A video at the time. "I hear through the grapevine that you have a lot of theories and expectations in that department. After Positions, [I] was not ready to start another album, so I have not begun another album."
She added, "Thank goodness, literally, the most incredible gift of my entire life is, you know, this role that I've adored since I [was] 10 years old, and that is going to have every piece of me, every minute, every ounce of my heart, my time, my soul, my everything that I can give it. So my hands are quite full with a lot of other thrillifying work at the moment."
Check out her new look below.
View this post on Instagram
---
Share this article